Finance Minister Town Hall: Ask Bill Morneau Your Questions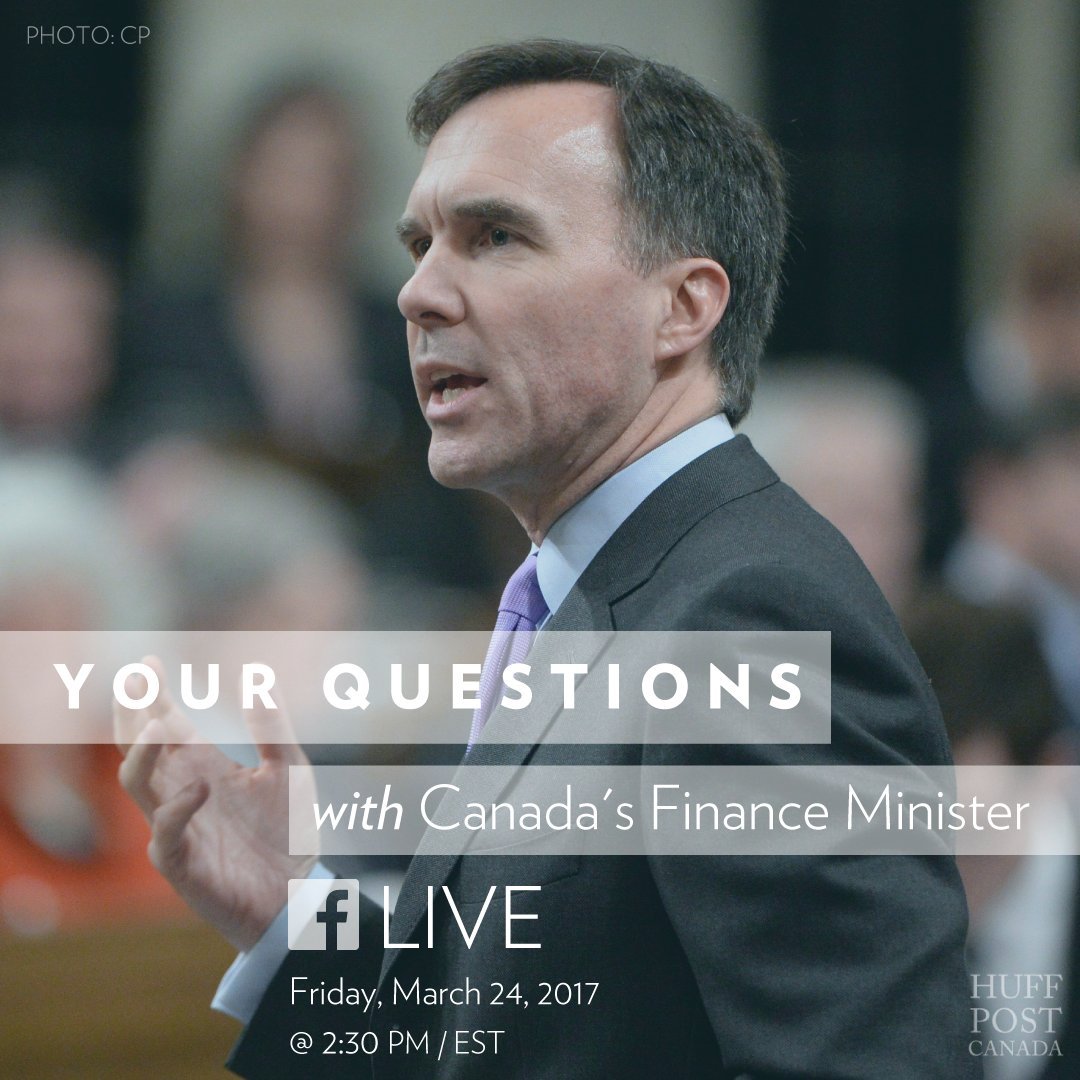 Since the Liberal government released its first budget, part-time jobs have outpaced full-time positions, and real estate in some parts of the country has gone from hot to scalding.
Despite promises to bolster the middle class and bring more Canadians into it, people across the country shared their continued worries about the economy with Prime Minister Justin Trudeau during his national town hall tour.
Finance Minister Bill Morneau is slated to reveal the 2017 budget on March 22. Two days later, he will answer your questions live in a digital town hall, hosted by The Huffington Post Canada and broadcast through Facebook Live.
What do you want to ask the minister? Send us your questions in the comments below. And follow us on Facebook so you don't miss the live event Friday, March 24 at 2:30 p.m. EST.