Financial Literacy: Canadians Share What They Wish They Learned About Money
Most Canadians don't feel confident about their financial planning abilities, and the numbers prove it.
&nbsp
Over half (52 per cent) of Canadians are only $200 away from insolvency, and 31 per cent don't make enough to cover their bills, according to a recent poll of 1,500 Canadians by insolvency consultancy MNP.
What's more, 67 per cent aren't particularly confident about their ability to handle their finances, and when it comes to debt they've taken on, 58 per cent wish they could go back and do things differently.

It's a stark reminder of the problems that financial illiteracy can lead to.
We asked a few Canadians about what they wish they had learned earlier, and then took a look at how things may have changed.
Selina Renfrow, single parent and business owner in Calgary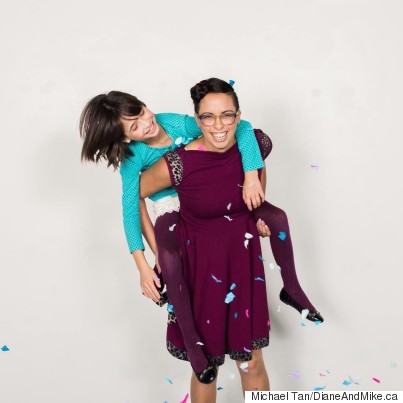 Selina Renfrow with her daughter Cianna. (Photo: Michael Tan)
What she wishes she learned: How to manage student loans, and how to budget
Selina Renfrow has a degree in journalism, but works in the restaurant industry. Her largest financial burden is her student loan.
"If I didn't have that student loan debt, I would be pretty OK I think financially," she told HuffPost Canada. Other than a small amount owed on credit cards, Renfrow has no mortgage or car payments.
"I feel like if you're going to take a student loan, I think there should be some education requirement with it," she said, suggesting a university course, for example, on how to manage debt.
"Students don't budget. And I think that's something that in high school and in university that they should be more encouraged to do, because it's something that you could then use for the rest of your life. Budgeting is something I still struggle with all the time.
"If you don't have that discipline at a younger age, I think it's harder as you get older to get into those good habits."
&nbsp
What's happening now:
Both Alberta and Ontario are in the process of overhauling their provincial curriculums to include financial literacy, which would bring them in line with other provinces.
For example, in British Columbia, financial skills are incorporated into the math curriculum in every grade. In Nova Scotia, students are required to take a financial mathematics course in high school.
In March, the Ontario government announced a pilot project to add financial literacy to the mandatory Grade 10 Careers course.
Ontario Education Minister Mitzie Hunter said part of the initiative will be logging financial literacy questions from students themselves, and looking to incorporate them into the curriculum.
"Even something as practical as preparing their taxes and why it's important is something that I've heard from students that they want to learn and it's certainly a part of what we can consider in this new revised course," she told HuffPost Canada in an interview.
Stephanie Chow, Big 6 bank employee in Toronto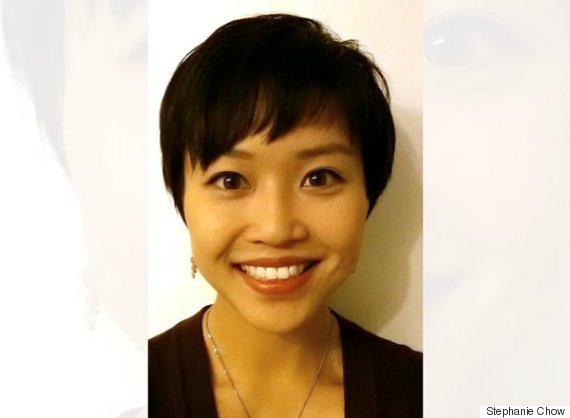 What she wishes she'd learned: Basics of personal banking and credit cards
"I wish that we had learned about that really early on. It would've saved a lot of headache," says Chow, who studied science in university, but ended up working in marketing at one of Canada's biggest banks. Most of her personal finance knowledge came from her job, and while she was completing the Canadian Securities Course.
"When we grew up, there was no Internet. It was really hard to find information that way. Now you can search the Internet (and see that) things are different between certain banks. RBC might do something different from BMO, and then you have the country rules too."
What you should know:
Evaluating what you need from a financial institution is crucial to choosing one. Some questions to consider:
Do you need more brick-and-mortar locations, or will you do most of your banking online?
If you frequently pay with cash or prefer face-to-face interaction with a teller, a bank with many locations or ATMs close to where you live and work is a good option. Withdrawing money in person from the bank can help save on ATM fees, as well as the charges for using a different bank's ATM.
If your banking needs are mostly online and you rarely use cash, look for a financial institution with a large online presence and a user-friendly mobile app to pay your bills and transfer money.
&nbsp
Credit unions vs. big banks
Canada's Big 6 banks are called "big" for a reason, but they might not be for everyone.
If you don't need the convenience of many brick-and-mortar locations, or a huge variety of financial products, consider a credit union.
Many can offer lower fees and lending rates, and generally have a higher rate of customer satisfaction. A 2010 study found that credit union clients felt the institutions had their best interests in mind, and not just its own bottom line, compared to big banks.
Prakash Amarasooriyah, Toronto Youth Cabinet school board lead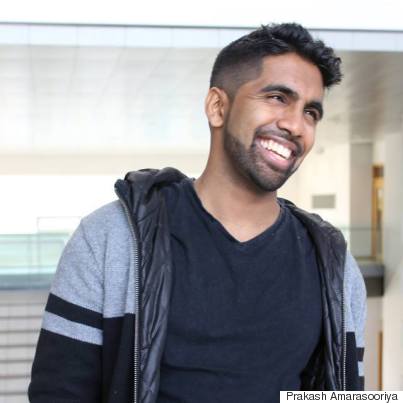 What he wishes he'd learned: How interest rates work, and how simply saving his money wasn't enough
Prakash Amarasooriyah, 24, hosts regular presentations and workshops on financial literacy in Toronto schools, libraries, and community centres. He was part of a successful push to convince the Ontario government to include financial literacy in the high school curriculum.
One issue he sees regularly is a lack of awareness about inflation, and how simply sticking money in a savings account and not investing it isn't necessarily a good strategy.
"(Students) don't know about inflation and (don't) realize that if they're doing nothing with their money, they're actually losing money," he says.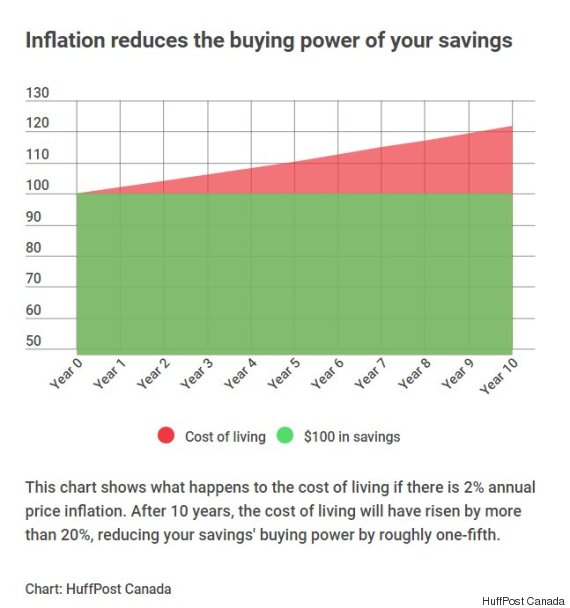 "I think that's something I would've liked to have learned early on just because it changed my approach in how I leave my money. A lot of youth ... think they're responsible because they're saving their money and they're not using credit cards or avoiding spending money."
Story continues after slideshow:
Inflation refers to the increasing price of goods and services that ultimately decreases a nation's purchasing power. As the cost of living increases, each unit of currency buys less. The result is a decrease in the value of a nation's currency.

Inflation is measured by Statistics Canada using the Consumer Price Index (CPI). The cost of a fixed "basket" of goods and services purchased by typical consumers is tracked over time. About 650,000 prices are checked each year across Canada.

The number that determines the rate of change of prices (usually calculated monthly or annually) is the rate of inflation. The core rate of inflation excludes the most volatile items in the CPI basket, such as gasoline, vegetables, and tobacco.

As nations borrow money from each other, prices can rise as a response to interest and national debt. Inflation can also occur when a currency's exchange rate plunges, causing imports to spike in price.

Widely considered a long-term cause for inflation is the amount of money in circulation. However, there is disagreement among economists as to how the money supply affects inflation. Many say that as governments print excesses of money to cope with crises (for example, to revive an economic recession), prices increase dramatically. But others argue the recent economic crisis, which resulted in the printing of money but little inflation, disproves that theory.

Production and labour costs are factors contributing to inflation. If the raw materials for a product increase in price, so does the price of the final product. Similarly, a rising cost of living causes workers to demand increased wages--costs that are passed on to the consumer.

When prices fall, what occurs is the opposite of inflation: deflation. This is typically considered dangerous because lower prices can correspond with lower demand, leading to a deflationary spiral. Depressions are linked to deflation, but deflation itself doesn't always symbolize a bad economy. For example, more efficient production can result in price deflation, but that doesn't indicate a shrinking economy.

Fast economic growth is not always beneficial because it can lead to hyperinflation--a cycle of rapidly rising prices. When there is a drastic increase in the money supply without a corresponding increase in demand, the value of each unit of currency diminishes. In the picture above, a woman protests hyperinflation by carrying around worthless notes in Serbia during its hyperinflation crisis in 1992.

The Bank of Canada employs interest rates to maintain a target inflation rate. The bank can raise interest rates when inflation is too high, or lower them when it's too low. With high interest rates, demand typically decreases for certain goods and services as they become harder to finance.

In an attempt to control inflation, Prime Minister Pierre Trudeau's government introduced the Anti-inflation Board (AIB) in 1975. It was the board's responsibility to supervise and control wages and prices, and was part of a 1970s trend -- followed even by U.S. President Richard Nixon -- that saw politicians attempt to legislate away inflation. Canada's program was phased out in 1978, and most Western countries abandoned price controls after finding them largely ineffective.
Alison Carson, Oakville, Ont. high school teacher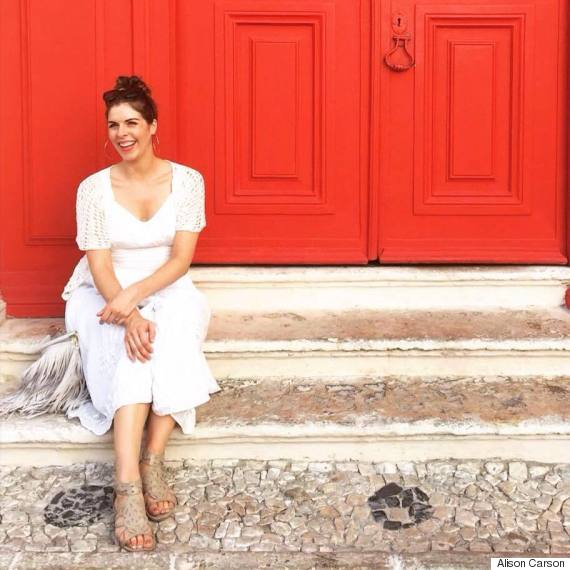 What she wishes she'd learned: The best way to invest her money
As a public school teacher, a large part of Alison Carson's paycheque goes into her pension plan. She says she relies on her employer to invest her money in a way that will give her the best retirement possible — but she doesn't know enough about how it works to check that.
"I just trusted that if there was a problem ... that someone more financially literate than me would've figured that out, and there would be some article written about it, and I would read the article," she said.
"It's almost like I'm relying on watchdogs to make sure that all the things I hope will happen are going to happen," she said.

What you should know:
If you have a company pension plan, there are a few basic questions you should be able to answer (and ask about, if you can't):
Will your employer match your contributions?
What type of retirement plan do you actually have?
How are you tracking what's happening with your plan?
Sun Life Financial has a list of basic questions to ask, as well as tools and calculators to help you figure out how much you should be putting away for retirement.
Canada's Department of Employment and Social Development also has a list of frequently asked questions about the Canada Pension Plan, and has its own tool to estimate your retirement income.
This story is part of Money Hacks, a HuffPost Canada series on personal finance. Do you have any burning questions about money? Email us at jessica.chin@huffingtonpost.com and your story could be part of an upcoming feature.