Passion Afloat: 7 Cruises Where You Can Explore Your Hobbies At Sea
Going on a cruise doesn't just mean visiting a variety of ports while enjoying the on-board amenities most cruise ships offer. Depending on your interests and hobbies, you can likely find a cruise themed around what you love, be it poker, golf, crafting or even zombies. If you're looking for a more personalized travel experience on the high seas this year, the travel experts at Cheapflights.ca suggest testing the waters with one of these themed cruise options.
For the dancing king or queen: Aventura Dance Cruise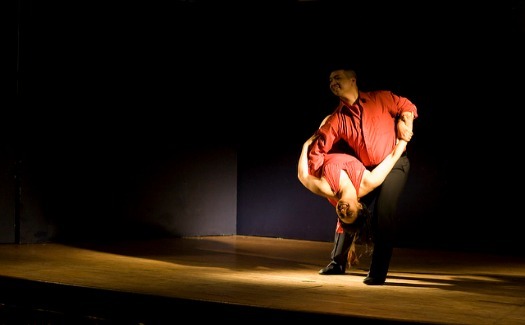 Image: iangbl, salsa via Flickr CC BY 2.0
Cheapflights.ca kicks off its list of cruises for every passion with something for tango lovers. Dust off your dancing shoes (and don't forget to pack them) when you embark on a dance-themed cruise. These cruises offer both singles and couples the chance to hone and/or show off their dancing skills and are usually suitable for all skill levels. Aventura Dance Cruise is the world's largest Latin dance cruise and is setting sail Nov. 4 to 7 from Miami, Florida, to Nassau, Bahamas. Whether you love salsa, bachata, cha cha or the merengue, you'll have plenty of chances to get moving on the dance floor with more than 70 hours of social dancing time and 60 dance workshops.
For the gambler: Card Player Cruises Pacific Coastal Cruise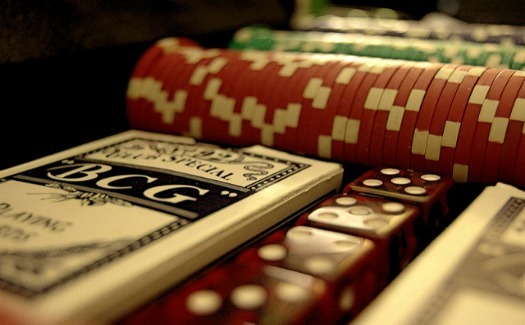 Image: dupo-x-y, poker via Flickr CC BY 2.0
Feeling lucky? If so, this seven-night poker-themed cruise through the Pacific Northwest beginning on Sept. 16 might be for you. The poker room is generally open any time other than when the ship is in port, and there's a tournament at least once a day. Whether you consider yourself a card shark or a beginner player, there should be a table where you feel comfortable. Poker lessons are also available for those who need to brush up, or for family and friends of players who want to pick up some skills.
For the crafter: Cruise & Crop Scrap Shack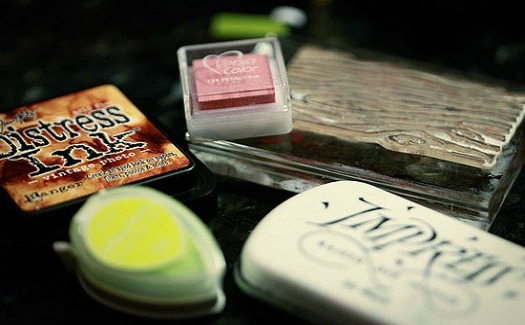 Image: Shimelle Laine, scrapbooking supplies via Flickr CC BY 2.0
Calling all scrapbookers -- now's your chance to get crafty at sea aboard Royal Caribbean's Liberty of the Seas. The seven-night crafting cruise around the western Caribbean starts Oct. 30 in Galveston, Texas, and, once you're aboard, you'll have everything you need, including 10 double 12×12 page kits with which to document your adventure in scrapbook form. In addition to three leisurely crafting days at sea, the cruise takes you to Roatan, Honduras; Belize City, Belize; and Cozumel, Mexico.
For the golfer: Canadian Maritimes Golf Cruise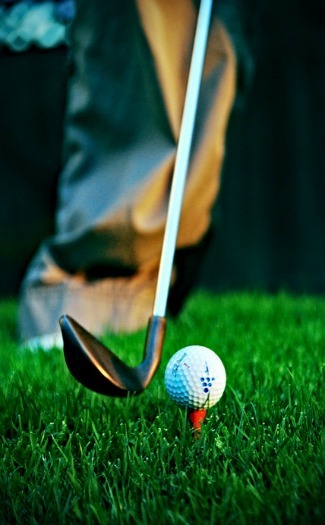 Image: chispita_666, Golf Thursdays via Flickr CC BY 2.0
There are golf cruises that take you all over the world, but Canadian Maritimes Golf Cruise, which focuses on the rugged yet beautiful Maritime regions of Canada, is a particularly unique option. The area also happens to be home to many renowned, but remote, golf courses. From Sept. 19 to 30, crisscross the Maritime provinces and visit Newfoundland and Labrador, Prince Edward Island, Nova Scotia and New Brunswick, cruising by golf courses like Highland Links, Crowbush Cove and Cabot Links & Cabot Cliffs.
For the "Walking Dead" fan: Z-Cruise or Walker Stalker Cruise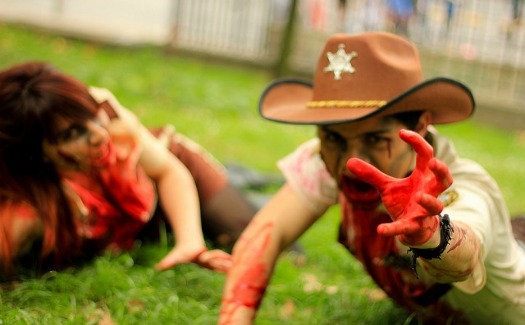 Image: Vitoko Tankian, zombie walk via Flickr CC BY-SA 2.0
It's never too early to start prepping for a zombie apocalypse. Why not do it aboard a cruise ship where you can also enjoy a smooth ride from Port Canaveral, Florida, to CocoCay, Bahamas? This zombie-themed cruise sails Oct. 21 to 23 and features stars of the Syfy television series "Z Nation." Get your fill with Q&A sessions with the stars, movie screenings, self-defense classes (to help ward off a zombie attack) and other activities aimed at keeping the undead at bay.
If you can wait until the New Year to get your zombie fix, the Walker Stalker Cruise runs Feb. 3 to 6, 2017, and sails from Miami on Norwegian Pearl. Details so far are minimal, but expect actors from "The Walking Dead" and makeup experts who can create those nightmare-inducing zombies.
For the art lover: Art Along the Coast of Maine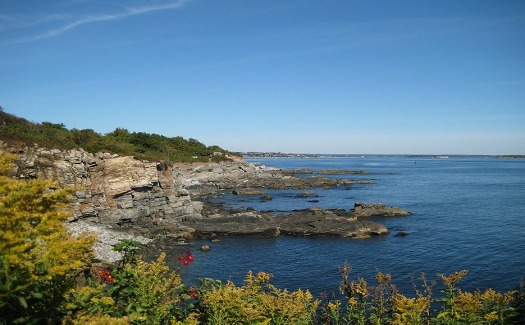 Image: Jeremy Reding, Maine Shoreline via Flickr CC BY-SA 2.0
Venture out on the water July 29 to Aug. 6 with Smithsonian Journeys' art-focused cruise along Maine's coastline, which has offered inspiration to many renowned American artists. As you cruise through some of the area's prettiest ports, you'll also get the chance to see some art up close with museum tours, as well as visit Acadia National Park, which served as inspiration to artists Thomas Cole and Frederic Church.
For members of the KISS Army: KISS Kruise VI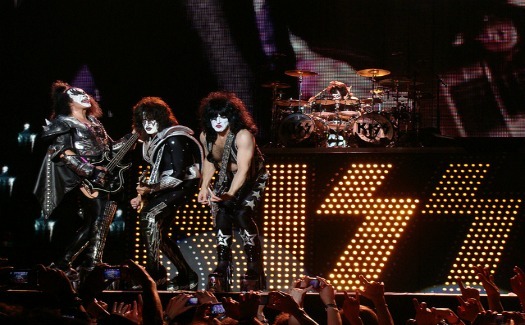 Image: Alberto Cabello, KISS via Flickr CC BY 2.0
Whether you love KISS or just feel like listening to some good old fashioned head-banging rock and roll music while you cruise from Miami to Cozumel and Grand Cayman, the KISS Kruise could be the one for you. Sailing Nov. 4 to 9, the cruise features KISS as well as soon-to-be-announced special guests of the group. KISS will be performing songs from their 1982 Creatures Tour, and other acts will be announced closer to the cruising date.
Follow HuffPost Canada Blogs on Facebook
ALSO ON HUFFPOST:
How You're Throwing Money Away While Traveling
Seemingly tiny expenses can add up quickly when you're traveling. And often it's money that's better spent elsewhere. Here are seven expenses you can (and should) avoid paying for on your next trip. (Photo: Thinkstock/iStock) More From SmarterTravel: Where to Find the Big Travel Discounts The 2 Cheapest Days of the Week to Fly 10 Secrets to Ultra-Cheap Travel

Paying to use your own money is often an infuriating consequence of traveling abroad, but it doesn't have to be. If you're still paying fees for making foreign transactions, it's time to switch banks—there are plenty that don't charge you to use your card overseas. As for ATM fees, be wise about when and where you take out money. The best option is to visit your bank before you travel, when you can switch your currency virtually free of charge. But, if you do have to withdraw money at your destination, do it in as few transactions as possible. Withdrawing one large sum will save you from paying multiple fees on withdrawals. Just make sure to keep large amounts of cash in a safe spot. Tip: Talk to someone—a real person, not a machine—at your bank before you leave. They could answer questions you didn't even know you had about spending money abroad. RELATED: How to Avoid Foreign Transaction Fees (Photo: Thinkstock/iStock)

One common mistake people make when booking flights and lodging is thinking the task is done once they complete their purchase. Many airlines allow you to cancel your purchase for no charge within 24 hours, which means you can re-book your flight if the price drops during that period. This could potentially save you a lot of money. Hotel prices can also drop after you book them, but it's harder to keep your eye on those fluctuations. The solution? Book with an online travel agent (OTA) site like Tingo, which automatically refunds you the difference if the rate drops below what you paid. Earning money back for doing absolutely nothing isn't a bad way to start a trip. Tip: Many hotels don't tally rewards points for hotel bookings through Tingo, so if you're a loyal member you might want to keep an eye on the rate yourself. Editor's note: Tingo is a member of the TripAdvisor Media Network, which also operates SmarterTravel. (Photo: Thinkstock/iStock)

Over-packing is a common problem, but in an age of increasing airline baggage fees, it's more than just inconvenient—it's costly. Traveling without checking a bag is relatively easy if you maximize your carry-on and personal item capabilities. Sometimes it's as simple as choosing the right bag or changing your packing method. Other times it means cutting down on the amount of stuff you think you need. Tip: Checking a bag on only one of your two flights can be considered a small victory. Don't decide to check one both ways just because you plan on bringing back some items that violate the 3-1-1 guidelines—just check your carry-on for the flight home. RELATED: How to Travel Without a Bag (Photo: Thinkstock/iStock)

Places with a high cost of living typically have pricey hotels, too. But often these same destinations will be a hub for free housesitting opportunities. Yes, free. Joining a house- or pet-sitting site like TrustedHousesitters for under $100 is a small investment when you consider the money it could save you in the long run. For example, pricey London is one of the biggest housesitting hubs in the world. Pet lovers flock to sites like TrustedHousesitters, which is full of homes and apartments from the U.S. and U.K. to South Africa and New Zealand. If you'd rather a pet-free residence, Airbnb is a cheap alternative to hotels in many expensive cities as well. Tip: House-sits without animals are few and far between, but they do exist. Try browsing MindMyHouse and HouseCarers. (Photo: Thinkstock/Fuse)

Eating exclusively at restaurants isn't just unhealthy—it's also expensive. As housesitting and Airbnb become more popular, however, it's more common than ever to have access to a kitchen and the opportunity to cook meals. This is good news for people who want to save money (and calories). Check out the local culinary scene by all means, but not every meal has to be one that's heavy on your wallet. Tip: Subscribe to restaurant deals near your destination through websites like Groupon and LivingSocial to get offers that will make you feel less guilty about dining at a trendy restaurant. Just be sure to tip based on the original bill. RELATED: How to Stay Healthy While Traveling (Photo: Thinkstock/iStock)

The best way to explore a city is by walking or taking public transit, both for your health and your wallet. Don't fall for cheap car rentals in other countries—the difference in gasoline prices can be a huge drawback to that plan. Taking cabs is also an unnecessary habit that's sure to drain your wallet. Public transportation, walking, or even taking an Uber are all more cost effective. Save your cab money for the off-chance that you end up running late to the airport to catch your flight home. If you opt for public transit, find out what the best payment option is—many cities have discounted smart-card passes available. Tip: Walking is a great way to stay fit, but you'll only want to opt for a stroll in neighborhoods and during times of day where it's safe. Ask your concierge or host about walkable areas with plenty of things to do. (Photo: Thinkstock/iStock)

File rewards programs under "always do"—whether it's for airlines or lodging. Even if you don't think you'll be a returning customer, you've got nothing to lose. Tallying up enough of those points can happen faster than you think, and some programs offer inside deals or freebies just for signing up. From monthly wine deals with Virgin America to private concerts with Hilton, many rewards memberships are worth the seconds it takes to sign up. The same goes for rewards memberships you might have and are not asking about. AAA member? Student? Active military? Senior? Always ask what discounts companies offer. Tip: If you're trying to earn points, make sure you read the fine print and book directly with the company. Many hotel chains and airlines don't count them if you book through a third-party site. (Photo: FLM card via Shutterstock) Read the original story: 7 Ways You're Throwing Money Away While Traveling by Shannon McMahon, who is a regular contributor to SmarterTravel.
Follow Cheapflights.ca on Twitter: www.twitter.com/Cheapflights