5 Ways To Deal With An Emotional Hangover
Ever have one of those weeks when there is palpable, anger-inciting tension between you and a family member? Or you have had a crushing misunderstanding with one of your dearest friends? Or there is an incident at work that has had you mumbling obscenities under your breath and double-checking your pension benefits?
As a result of some emotionally incendiary experience where you feel wronged, not valued, misunderstood, or crossed, you can often find yourself on one wild ride of emotions.
You spin round and round and round, until eventually you are spent.
Your feelings can spike to new highs. You can feel turbo-charged with fury. You feel the blood coursing through your veins and throbbing at your temple. You are vibrating with anger, injustice and hurt at the maddening insensitivity, sheer stupidity, or blatant passivity that has been bestowed on you. How could they?
And, before you know it, you are off again on the careening roller coaster of painful feelings--up and down, swinging widely to the left, twisting up, crisscrossing to the right, and zigzagging to a final, lurching stop. You start talking about it again and off you go, up, up and away in a fiery fury. How could they?
You spin round and round and round, until eventually you are spent. There is no more; simply the crumbling, white-ashed embers of a fire gone dead. You find yourself a rag mop. You are exhausted, drained, and totally depleted from the emotional highs and lows of your charged days. You have no energy; you feel like a truck has used your body for parallel parking practice. You are a pulverized mass of once-quivering emotions.
This is an emotional hangover.
There is no hair of the dog for the morning after. There is no specialized rehab. Copious amounts of water to hydrate your burned-out system are of little avail.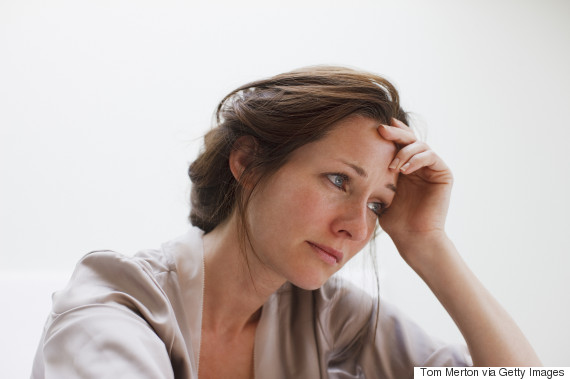 What's a suffering fool to do?
As with any good recovery effort, you need to acknowledge that you have a problem. Yep, this is your problem. "But they did it to me," you howl. And so they did, but, you, my friend, and only you, are responsible for your reactions.
Remember the Boy Scouts and their motto of always being prepared? That is good advice for preventing more of these emotional conflicts. Whether you stirred the pot or someone else came after you with a figurative cleaver, there is value in understanding the dynamics. Without awareness, the emotional set-to simply dissolves into a long line of yet-another debilitating incident of high drama.
So, let us armchair quarterback and deconstruct the set-ups and triggers to an emotional hangover. To that end, here are some questions and considerations for you to ponder in order to prevent another crazy ride on the high-speed emotional Tilt-a-whirl:
1. Are you too emotionally attached to the outcome of the interaction? Do you have to win? Do you need to be right?
You know the expression: would you rather be right, or would you rather be happy? I can say, and I believe, that being right is overrated, but, boy, howdy, where I feel I am right, that's Right with a capital R, it is very hard to let go and consider another viewpoint.
Are you able to ask for what you need or say no without feeling guilty?
It takes some emotional maturity to get off that high horse and to find common ground.
2. Is the emotional event the result of a power struggle or a need for control?
There is a saying that comes from sales: the one who cares the least has the most power. In other words, the more emotionally detached you are, the more you can see the big picture, be open to alternatives and respond with reason.
3. Did you create decent boundaries and clear parameters so that you protected yourself?
One of the tenets of good self esteem is the ability to be assertive. It is not always easy, but it is clearly important. Further, one of the tenets of effective communication is being able to state your needs clearly. Are you able to ask for what you need or say no without feeling guilty?
4. Are you aware of what buttons are being pushed?
There is that old therapy joke about the patient telling the psychiatrist that his mother was pushing all of his buttons. The psychiatrist responds, of course, she installed those buttons.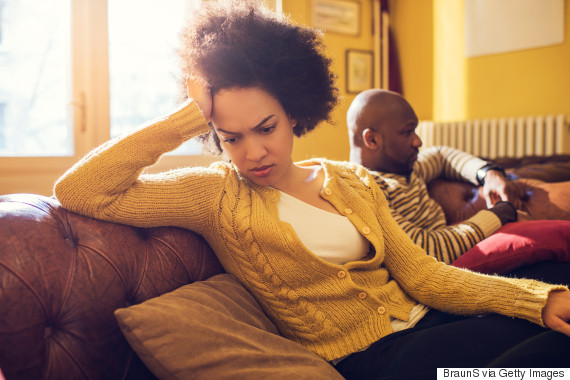 Seriously, though, be it family, friends or astute observers of the human psyche, most of us can detect the soft, squishy places in one another. We are all more alike than we acknowledge. Are we feeling respected and heard? Are we being rejected or abandoned? Are we considered loveable? Are we worthy?
5. Are you willing to walk away, say no and choose not to engage in the tension?
There is always choice. Choice serves as the grace note to every interaction. You can choose to struggle, not fight, see it another way, speak your truth, state your case, agree to disagree and so forth.
There is a certain elegance in being able to disengage from drama and choosing not to play the game.
Like most experiences in life, emotional hangovers can be good teachers. You can learn how to protect yourselves for future interactions. You can train yourself to move away from the victim place by following the three A's. You can change your action. You can change your attitude. Or you can learn to accept. Automatically, you have empowered yourself. Isn't that a far better feeling than an emotional hangover?
Follow HuffPost Canada Blogs on Facebook
Also on HuffPost:
Try the "chocolate meditation" technique. This allows you to fully savor the sweet treat. Instructions here.

Write your worries down in a journal.

Peel an orange. Studies show the smell of citrus can help reduce stress.

Read a book for six minutes.

Eat an avocado. The monounsaturated fats and potassium in the superfood can lower blood pressure.

Take a walk in green space.

Hang out with your BFF.

Spend a few minutes focusing on your breath.

Take a power nap.

Bring your dog to work. Research suggests having Fido in the office can lower stress levels throughout the day.

Listen to Mozart.

Try some aromatherapy. One 2009 study found it's an effective stress-relief technique, especially for high school students.

Let out a laugh.

Get a massage.

Give someone a big hug.

Belt it out at karaoke...

...Or sing in your church choir.

Do a small project or craft.

Take up knitting. Research shows the activity puts your brain in a state of flow similar to the one achieved through meditation.

Speaking of which, try a little mindfulness meditation.

Have sex.

Unsubscribe from all of those promotional emails.

Kiss a loved one.

Call your mom.

Do a progressive muscle relaxation exercise.

Take an email vacation. (Bonus: It also makes you more productive.)

Forgive someone.

Think about something you're grateful for.

Exercise. Research shows it helps boost the body's ability to handle stress.

Be mindful of how you deal with frustration during an argument.

Drink black tea.

Power down that smartphone for a few minutes.

Walk the walk. Research shows if you carry yourself like a happy person, you'll feel happier, too.

Drink some orange juice.

Chew gum.

Reflect on what (and who) is important in your life.

Eat foods rich in omega-3 fatty acids. Bring on the salmon!

Tap into your religious beliefs.

Look into a less stressful job.

Live in Salt Lake City (or just take a visit). It was named the least-stressed city in the country in 2014.

Walk or bike to work.

Listen to soothing nature sounds.

Eat a bowl of oatmeal.

Give acupuncture a try.

Flash a smile at someone.

Do some guided imagery exercises.

Get a plant for your house or your desk.

Let yourself have a good cry.

Eat some dark chocolate.

Get in touch with your inner yogi. Try one these yoga poses, specifically geared toward reducing anxiety.

Say no. You can do anything, but not everything.

Have an orgasm.

Take a laughter yoga class.

Think positive thoughts.

Dance it out. Not only does it reduce stress, it can also boost your memory.

Take a warm bath.

Surround yourself with the scent of pine...

...Or the aroma of vanilla.

Float in water.

Sleep. Not only is it crucial to zapping stress, it's key to your daily happiness. "When we're exhausted, we drag ourselves through the day instead of enjoying the day," HuffPost president and editor-in-chief Arianna Huffington once said.

De-clutter your home or your desk.

Become a morning person. (Or at least embrace the morning.)

Spend time around horses.

Focus on one task at a time.

Pay attention to your surroundings.

If you're a smoker, quit.

Watch 3-D videos of trees. (Really!)

Go to the beach.

Distance yourself from stressful people in your life.

Repeat a positive affirmation. Looking for a few examples? Try these.

Choose not to wait in line.

Spend time with the person you're in love with.

Drink a cup of green tea.

Feel free to ignore your boss while you're on vacation.

Embrace aging.

Try a "mood monitoring" exercise. Find tips on how to do it here.

Take a break from social media.

Use a little foul language (in the right company).

Share a meal with a friend.

Let out a deep sigh...

...Or a primal scream.

Make a silly face.

Close your eyes, even for just a few moments. (But don't do it while you're driving.)

Brush your hair.

Do something nice for someone else. Good karma and less stress? Win.

Give yourself some quiet time.

Write your thoughts on a piece of paper, then physically throw them out.

Stare at the color blue.

Look at old photographs.

Set "stress boundaries." If someone -- or something -- is starting to stress you out, step away from the situation.

Go for a run.

Color a picture. This activity isn't just for kids!

Pet your dog or cat.

Look out the window.

Try a de-stressing app. Programs like Headspace, Calm and our own GPS for the Soul are designed to reduce stress.

Use your imagination and look at your life like scenes in a movie.

Count to 10, then count backward.

Spend a little time in the sun. (Just wear your SPF!)

Take a lunch break away from your desk.

If your stress becomes unmanageable or overwhelming, consider seeing a therapist.
Follow Adele Ryan McDowell on Twitter: www.twitter.com/adeleheals