Technology and Political Campaigns: Not Just Robocalls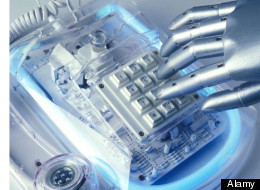 Elections are a critical time at which citizens connect to their politics. From the train station platforms in the early 20th century, today's campaigns reach directly into Canadians' homes through the telephone, TV and the internet.
As Canadians respond to allegations about the misuse of robocalls in the 2011 federal campaign, it's critical that such technologies are not confused with tactics. The public debate must consider the potential these technologies offer political leaders to more effectively reach the citizens they serve.
As the recent US election demonstrated, technology and data are changing the way campaigns are fought and won. As several articles detailed, Barack Obama's team's superior ability to mine data on voters' demographics and psychological preferences, and target campaign messages accordingly, appears to have had a decisive impact on the election result.
Research also suggests these approaches can also get more people to the polls, a welcome occurrence to anyone concerned about the generation-long decline in voter turnout.
If present trends continue, 21st century campaigns will be less about mass messaging through mass media, and more about tailored messages delivered to an individual voter. Campaigns will continue to gather more knowledge about voters' preferences, and hone their abilities to translate this knowledge into compelling communications and -- ideally -- public policy options.
Here in Canada, however, discussions on the use of technology and "micro-targeting" have been decidedly less hopeful in tone.
The robocall scandal has rightfully cast a shadow over the rise of data-driven campaigns in Canada. Persistent reporting has revealed that automated calls with misinformation about polling station locations may not have been random, or the work of a prankster, but instead selected with the purpose to confuse and frustrate specific voters.
Of course, in all the rightful concern over the alleged misuse of robocalls, it is important that the debate in Canada does not lose sight of the potential for new technologies to be used for good.
As this story unfolds, there is an opportunity for Canadians to weigh in on how they expect political parties to conduct campaigns, and if we get it right, how parties can be powerful organizations to reconnect citizens to politics.
To aid that discussion, it's worth reading one of the most comprehensive analyses of how technology is reshaping American campaigns, captured in The Victory Lab: The Secret Science of Winning Campaigns, by journalist Sasha Issenberg.
This balanced account, and some of the early lessons of the American experience, will be helpful to informing a more fulsome Canadian discussion. To quote Issenberg: "Finally campaigns are learning to quantify the ineffable -- the value of a neighbor's knock, of a stranger's call, the delicate condition of being undecided -- and isolate the moment where a behaviour can be changed, or a heart won. Campaigns have started treating voters like people again."
Issenberg will be in Toronto on Tuesday November 27 to discuss his book. Limited seating is available if you reserve here. Those not able to attend can follow the liveblog, and videos of the talk will be available following the event, and will also be aired on CPAC.
Details on liveblogs and videos will be available on the day of the event here.
9 Facts About Pierre Poutine And Robocalls
It has been just over a year since the last federal election, one that has become known almost as much for allegations of electoral fraud in Guelph, Ont., as for the way it redrew the House of Commons. Investigators are now looking into calls wrongly claiming to be from Elections Canada that redirected voters to a polling station they couldn't use. It's illegal both to interfere with a person's right to vote and to impersonate Elections Canada. A year later, here's what we do know, according to court documents and information provided in interviews: With files from CBC. (CP)

Elections Canada investigator Al Mathews started looking into complaints in Guelph on May 5, 2011, three days after the election that saw reports of illicit phone calls. The winning candidate in the riding, Liberal Frank Valeriote, compiled a list of almost 80 names of people complaining about the calls. News of the investigation didn't break until Feb. 22, 2012. (Thinkstock)

All political parties use automated robocalls and live calls to identify voter support and contact people during a campaign. The campaign of Guelph Conservative candidate Marty Burke used RackNine, a company that offers voice broadcasting services, to make legitimate robocalls to campaign supporters. The person who made the fraudulent robocalls also used RackNine. (Alamy)

The person who made the calls used a disposable, or burner, cellphone, registered to a "Pierre Poutine." The RackNine charges were paid via PayPal using prepaid credit cards, purchased at two Shoppers Drug Mart stores in Guelph. Shoppers Drug Mart doesn't keep its security camera videos long enough to see who bought the cards more than a year ago. (Alamy)

Elections Canada traced the IP address used to access RackNine on election day and send the fraudulent message. Mathews got a court order for Rogers, the company that provided the internet service to that IP address, to provide the customer information that matches that address, on March 20, 2012. (Alamy)

Pierre Poutine and Burke campaign worker Andrew Prescott (pictured here with Tony Clement) accessed their RackNine accounts using the same IP address. On election day, they accessed their RackNine accounts from the same IP address within four minutes of each other, Mathews says in documents filed in court.

A court document lists the billing account numbers for the customer information provided by Rogers to Mathews. Those accounts don't match the number found on the Burke campaign's Rogers invoices submitted to Elections Canada, suggesting RackNine wasn't accessed through a computer in the Burke campaign office.

Two Conservative staffers, accompanied by the party's lawyer, told Mathews they overheard Michael Sona (pictured here with Stephen Harper), another Burke campaign worker, talking about "making a misleading poll moving call." Sona, who stepped down from a job in the office of Conservative MP Eve Adams when the story broke, has previously said he had nothing to do with the misleading calls.

Arthur Hamilton, the Conservative Party's lawyer, told Mathews the list of phone numbers uploaded to RackNine by Pierre Poutine appeared to be a list of identified non-Conservative supporters, with data on it that was updated in CIMS, the party's database, days before the election. The CBC's Terry Milewski had reported a similar pattern after sifting through complaints in 31 ridings.

News coverage led to 40,000 people contacting Elections Canada one way or another -- whether to report a misdirecting call or by signing an online petition to express concern that it had happened -- chief electoral officer Marc Mayrand told a parliamentary committee in April. There are now specific allegations in almost 200 ridings by 800 people.
President Barack Obama calls to thank volunteers in Wisconsin, at campaign office call center the morning of the 2012 election, Tuesday, Nov. 6, 2012, in Chicago. Carla Windhorst is seated next to the president. (AP Photo/Carolyn Kaster)

Jabrylle McClendon, center, waits at the front of the line to vote with her nephew,Terrell Ford, 7, as a woman who only identified herself as Dolores, takes a seat next to them before their polling place opened on Election Day, Tuesday, Nov. 6, 2012, in Las Vegas. (AP Photo/Julie Jacobson)

Voters line up to cast ballots in the general election at Barrow County's Precinct 16 at Bethlehem Christian Academy, Tuesday morning, Nov. 6, 2012, in Bethlehem, Ga. (AP Photo/David Tulis)

Voters line up to cast ballots in the general election at Barrow County's Precinct 16 at Bethlehem Christian Academy, Tuesday morning, Nov. 6, 2012, in Bethlehem, Ga. (AP Photo/David Tulis)

Voters in Precinct 39 fill out their ballots while voting on Election Day Tuesday, Nov. 6, 2012, at the First Church of the Open Bible in Des Moines, Iowa. (AP Photo/Charlie Neibergall)

President Barack Obama calls out to people outside a campaign office in Chicago, Tuesday, Nov. 6, 2012, after a visit with volunteers on the morning of the 2012 election. (AP Photo/Carolyn Kaster)

President Barack Obama leaves a campaign office on the morning of the 2012 election, Tuesday, Nov. 6, 2012, in Chicago, after visiting with volunteers. (AP Photo/Carolyn Kaster)

A woman who identified herself as Dolores, left, looks for an election worker to help her with her voting machine while casting her ballot on Election Day, Tuesday, Nov. 6, 2012, in Las Vegas. (AP Photo/Julie Jacobson)

President Barack Obama calls Wisconsin volunteers as he visits a campaign office call center the morning of the 2012 election, Tuesday, Nov. 6, 2012, in Chicago. (AP Photo/Carolyn Kaster)

Voters cast their ballots in Delias beauty salon, which was turned into polling place, on election day, Tuesday, Nov. 6, 2012, on South Side of Chicago. (AP Photo/Jerome Delay)

A brand new tattoo showing his choice of political party is seen on the right hand of Victor "The Snake Mann" Wolder as he votes on Election Day, Tuesday, Nov. 6, 2012, in Las Vegas. (AP Photo/Julie Jacobson)

A voter enters Springhill School to cast her Election Day ballot in Belgrade, Mont., Tuesday, Nov. 6, 2012. Springhill School is a polling station for Montana's Precinct 17, a place where ranchers, affluent professionals and retirees alike live and work. (AP Photo/Janie Osborne)

David Polley, right, looks over his ballot while voting on Election Day, Tuesday, Nov. 6, 2012, in Las Vegas. (AP Photo/Julie Jacobson)

President Barack Obama visits with people outside a campaign office the morning of the 2012 election, Tuesday, Nov. 6, 2012, in Chicago. (AP Photo/Carolyn Kaster)

James Nash prepares to hand out stickers to voters who cast their ballots at a polling place inside St. Leo's Catholic Church in Baltimore on Election Day, Tuesday, Nov. 6, 2012. (AP Photo/Patrick Semansky)

Food is set on a table by voting instructions at a polling place in a Mexican restaurant turned polling station, on election day, Tuesday, Nov. 6, 2012, on the South Side of Chicago. (AP Photo/Jerome Delay)

A voter signs in to cast a ballot at the old Brown School on Tuesday, Nov. 6, 2012, in rural Wellsville, Kan. After a grinding presidential campaign President Barack Obama and Republican presidential candidate, former Massachusetts Gov. Mitt Romney, yield center stage to American voters Tuesday for an Election Day choice that will frame the contours of government and the nation for years to come. (AP Photo/Charlie Riedel)

President Barack Obama waves to people as he leaves a campaign office the morning of the 2012 election, Tuesday, Nov. 6, 2012, in Chicago. (AP Photo/Carolyn Kaster)

Classical studies major Omar Dyette, from Racine, Wis., front right, mans a table outside the polls on the campus of Oberlin College in Oberlin, Ohio on Tuesday, Nov. 6, 2012. Dyette volunteered with the Ohio Public Interest Research Group to register college students prior to the 2012 election. (AP Photo/Mark Duncan)

A voter is handed an "I Voted" sticker after casting her ballot at the old Brown School Tuesday, Nov. 6, 2012, in rural Wellsville, Kan. After a grinding presidential campaign President Barack Obama and Republican presidential candidate, former Massachusetts Gov. Mitt Romney, yield center stage to American voters Tuesday for an Election Day choice that will frame the contours of government and the nation for years to come. (AP Photo/Charlie Riedel)

A line forms outside a polling place as people gather to vote on Election Day, Tuesday, Nov. 6, 2012, in Las Vegas. After a grinding presidential campaign President Barack Obama and Republican presidential candidate, former Massachusetts Gov. Mitt Romney, yield center stage to American voters Tuesday for an Election Day choice that will frame the contours of government and the nation for years to come. (AP Photo/Julie Jacobson)

Steve Swanson, left, helps his father Ben Swanson, 91, right, as he fills out his ballot on Election Day 2012 at the St. Maximilian Kolbe Roman Catholic Parish in East Pembroke, N.Y., Tuesday, Nov. 6, 2012. After a grinding presidential campaign President Barack Obama and Republican presidential candidate, former Massachusetts Gov. Mitt Romney, yield center stage to American voters Tuesday for an Election Day choice that will frame the contours of government and the nation for years to come. (AP Photo/David Duprey)

Voters wait in line to cast their ballots under a tent at a consolidated polling station for residents of the Rockaways on Election Day, Tuesday, Nov. 6, 2012, in the Queens borough of New York. (AP Photo/Jason DeCrow)

Voters check in before casting their ballots under a tent at a consolidated polling station for residents of the Rockaways on Election Day, Tuesday, Nov. 6, 2012, in the Queens borough of New York. Voting in a the U.S. presidential election was the latest challenge for the hundreds of thousands of people in the New York-New Jersey area still affected by Superstorm Sandy, as they struggled to get to non-damaged polling places to cast their ballots in one of the tightest elections in recent history. (AP Photo/Jason DeCrow)

Voters wait in line to cast their ballots under a tent at a consolidated polling station for residents of the Rockaways on Election Day, Tuesday, Nov. 6, 2012, in the Queens borough of New York. Voting in a the U.S. presidential election was the latest challenge for the hundreds of thousands of people in the New York-New Jersey area still affected by Superstorm Sandy, as they struggled to get to non-damaged polling places to cast their ballots in one of the tightest elections in recent history. (AP Photo/Jason DeCrow)

Voters cast their ballots in a Mexican restaurant turned polling place, on election day on the South Side of Chicago Tuesday Nov. 6, 2012. (AP Photo/Jerome Delay)

Voters cast their ballots in a Mexican restaurant turned polling station on Election Day on the South Side of Chicago, Tuesday Nov. 6, 2012. (AP Photo/Jerome Delay)

Voters wait in a long line to cast their ballots at Far Rockaway High School on Election Day, Tuesday, Nov. 6, 2012, in the Queens borough of New York. After a grinding presidential campaign, Americans are heading into polling places across the country.(AP Photo/Jason DeCrow)

Voters wait to cast a ballot at P.S. 33 in the Chelsea neighborhood of Manhattan, Tuesday, Nov. 6, 2012, in New York. Voting in a the U.S. presidential election was the latest challenge for the hundreds of thousands of people in the New York-New Jersey area still affected by Superstorm Sandy, as they struggled to get to non-damaged polling places to cast their ballots in one of the tightest elections in recent history. (AP Photo/ John Minchillo)

Voters wait for their chance to cast a ballot at P.S. 33 in the Chelsea neighborhood of Manhattan, Tuesday, Nov. 6, 2012, in New York. Voting in a the U.S. presidential election was the latest challenge for the hundreds of thousands of people in the New York-New Jersey area still affected by Superstorm Sandy, as they struggled to get to non-damaged polling places to cast their ballots in one of the tightest elections in recent history. (AP Photo/ John Minchillo)

Voters wait to cast a ballot at P.S. 29 in the Cobble Hill neighborhood of Brooklyn, Tuesday, Nov. 6, 2012, in New York. After a grinding presidential campaign President Barack Obama and Republican presidential candidate, former Massachusetts Gov. Mitt Romney, yield center stage to American voters Tuesday for an Election Day choice that will frame the contours of government and the nation for years to come. (AP Photo/ John Minchillo)

Vernon Straw emerges from behind the curtain of a voting booth at the fire hall in Dunbar, Neb., Tuesday, Nov. 6, 2012, to a waiting Terry Petersen, left. The village fire hall was too small to place cardboard voting stations, so election officials had to bring back the old style curtained voting booths. (AP Photo/Nati Harnik)

Rocky Erickson casts a ballot at a polling place on Election Day in Billings, Mont., Tuesday, Nov. 6, 2012. (AP Photo/Jae C. Hong)

President Barack Obama calls Wisconsin volunteers as he visits a campaign office call center the morning of the 2012 election, Tuesday, Nov. 6, 2012, in Chicago. (AP Photo/Carolyn Kaster)

On this election day, as they do every day, people gather for breakfast in the Nutcracker Restaurant, a 1950's-style diner, in Pataskala, Ohio on Tuesday, Nov. 6, 2012. From left are Ken Armentrout, Lewie Hoskinson and Jack Cruikshank. Hoskinson, center, is a retired city worker who his friends claim is the only President Barack Obama supporter in the town of 14,000. "I'm sure there are others, but I'm the only one who will admit it," he said, as his buddies laughed. His friends acknowledged that they weren't exactly thrilled with Mitt Romney as an alternative but said Obama hadn't done enough to get the economy moving. (AP Photo/Michael E. Keating)

STERLING HEIGHTS, MI, - NOVEMBER 6: U.S. citizens vote in the presidential election at Carleton Middle School November 6, 2012 in Sterling Heights, Michigan. Recent polls show that U.S. President Barack Obama and Republican presidential candidate Mitt Romney are in a tight race. (Photo by Bill Pugliano/Getty Images)

Voters wait outside the Metropolitan AME Church polling station to cast their ballots in Washington, DC on November 6, 2012. Americans headed to the polls Tuesday after a burst of last-minute campaigning by President Barack Obama and Mitt Romney in a nail-biting contest unlikely to heal a deeply polarized nation. AFP PHOTO/Mladen ANTONOV (Photo credit should read MLADEN ANTONOV/AFP/Getty Images)

MANCHESTER, NH - NOVEMBER 6: Voters cast their ballots at the Bishop Leo O'Neil Youth Center on November 6, 2012 in Manchester, New Hampshire. The swing state of New Hampshire is recognised to be a hotly contested battleground that offers 4 electoral votes, as recent polls predict that the race between U.S. President Barack Obama and Republican presidential candidate Mitt Romney remains tight. (Photo by Darren McCollester/Getty Images)

An election official mounts signs outside the polling station at Metropolitan AME Church in Washington, DC on November 6, 2012. Americans headed to the polls Tuesday after a burst of last-minute campaigning by President Barack Obama and Mitt Romney in a nail-biting contest unlikely to heal a deeply polarized nation. AFP PHOTO/Mladen ANTONOV (Photo credit should read MLADEN ANTONOV/AFP/Getty Images)

MANCHESTER, NH - NOVEMBER 6: Voters cast their ballots at the Bishop Leo O'Neil Youth Center on November 6, 2012 in Manchester, New Hampshire. The swing state of New Hampshire is recognised to be a hotly contested battleground that offers 4 electoral votes, as recent polls predict that the race between U.S. President Barack Obama and Republican presidential candidate Mitt Romney remains tight. (Photo by Darren McCollester/Getty Images)

Voters cast their ballots at the Stonewall Middle School November 6, 2012 in Manassas, Prince William County, Virginia. After a long and bitter White House campaign, Americans began casting their votes on Tuesday with polls showing President Barack Obama and Republican challenger Mitt Romney neck-and-neck in an election that will be decided in a handful of states. AFP PHOTO/Karen BLEIER (Photo credit should read KAREN BLEIER/AFP/Getty Images)

ST. PETERSBURG, FL - NOVEMBER 6: Lines of voters wait to cast their ballots as the polls open on November 6, 2012 in St. Petersburg, Florida. The swing state of Florida is recognised to be a hotly contested battleground that offers 29 electoral votes, as recent polls predict that the race between U.S. President Barack Obama and Republican presidential candidate Mitt Romney remains tight. (Photo by Edward Linsmier/Getty Images)

ST. PETERSBURG, FL - NOVEMBER 6: Lines of voters wait to cast their ballots as the polls open on November 6, 2012 in St. Petersburg, Florida. The swing state of Florida is recognised to be a hotly contested battleground that offers 29 electoral votes, as recent polls predict that the race between U.S. President Barack Obama and Republican presidential candidate Mitt Romney remains tight. (Photo by Edward Linsmier/Getty Images)

Voters wait outside the polling station to cast their ballots at Metropolitan AME Church in Washington, DC on November 6, 2012. Americans headed to the polls Tuesday after a burst of last-minute campaigning by President Barack Obama and Mitt Romney in a nail-biting contest unlikely to heal a deeply polarized nation. AFP PHOTO/Mladen ANTONOV (Photo credit should read MLADEN ANTONOV/AFP/Getty Images)

Voters wait outside the polling station to cast their ballots at Metropolitan AME Church in Washington, DC on November 6, 2012. Americans headed to the polls Tuesday after a burst of last-minute campaigning by President Barack Obama and Mitt Romney in a nail-biting contest unlikely to heal a deeply polarized nation. AFP PHOTO/Mladen ANTONOV (Photo credit should read MLADEN ANTONOV/AFP/Getty Images)

Voters wait to vote at the Stonewall Middle School November 6, 2012 in Manassas, Prince William County, Virginia. After a long and bitter White House campaign, Americans began casting their votes on Tuesday with polls showing President Barack Obama and Republican challenger Mitt Romney neck-and-neck in an election that will be decided in a handful of states. AFP PHOTO/Karen BLEIER (Photo credit should read KAREN BLEIER/AFP/Getty Images)

Voters wait inside the polling station to cast their ballots at Metropolitan AME Church in Washington, DC on November 6, 2012. Americans headed to the polls Tuesday after a burst of last-minute campaigning by President Barack Obama and Mitt Romney in a nail-biting contest unlikely to heal a deeply polarized nation. AFP PHOTO/Mladen ANTONOV (Photo credit should read MLADEN ANTONOV/AFP/Getty Images)

ST. PETERSBURG, FL - NOVEMBER 6: Voters wait to cast their ballots on November 6, 2012 in St. Petersburg, Florida. The swing state of Florida is recognised to be a hotly contested battleground that offers 29 electoral votes, as recent polls predict that the race between U.S. President Barack Obama and Republican presidential candidate Mitt Romney remains tight. (Photo by Edward Linsmier/Getty Images)

People wait in line to vote at a polling station in a senior appartment complex in Chicago, Illinois in the US presidential election November 6, 2012 . The final national polls showed an effective tie, with either US President Barack Obama or Republican challenger Mitt Romney favored by a single point in most surveys, reflecting the polarized politics of a deeply divided nation. AFP PHOTO / Robyn Beck (Photo credit should read ROBYN BECK/AFP/Getty Images)

Voters cast their ballots at the Stonewall Middle School November 6, 2012 in Manassas, Prince William County, Virginia. After a long and bitter White House campaign, Americans began casting their votes on Tuesday with polls showing President Barack Obama and Republican challenger Mitt Romney neck-and-neck in an election that will be decided in a handful of states. AFP PHOTO/Karen BLEIER (Photo credit should read KAREN BLEIER/AFP/Getty Images)

Voters kiss while waiting outside the polling station to cast their ballots at Metropolitan AME Church in Washington, DC on November 6, 2012. Americans headed to the polls Tuesday after a burst of last-minute campaigning by President Barack Obama and Mitt Romney in a nail-biting contest unlikely to heal a deeply polarized nation. AFP PHOTO/Mladen ANTONOV (Photo credit should read MLADEN ANTONOV/AFP/Getty Images)

Election officials(R) verify addresses of voters at the Stonewall Middle School November 6, 2012 in Manassas, Prince William County, Virginia. After a long and bitter White House campaign, Americans began casting their votes on Tuesday with polls showing President Barack Obama and Republican challenger Mitt Romney neck-and-neck in an election that will be decided in a handful of states. AFP PHOTO/Karen BLEIER (Photo credit should read KAREN BLEIER/AFP/Getty Images)

MANCHESTER, NH - NOVEMBER 6: People are helped with same day registration as voters cast their ballots at the Bishop Leo O'Neil Youth Center on November 6, 2012 in Manchester, New Hampshire. The swing state of New Hampshire is recognised to be a hotly contested battleground that offers 4 electoral votes, as recent polls predict that the race between U.S. President Barack Obama and Republican presidential candidate Mitt Romney remains tight. (Photo by Darren McCollester/Getty Images)

A elderly woman holds her voting receipt after voting at a polling station in a senior appartment complex in Chicago, Illinois in the US presidential election November 6, 2012 . The final national polls showed an effective tie, with either US President Barack Obama or Republican challenger Mitt Romney favored by a single point in most surveys, reflecting the polarized politics of a deeply divided nation. AFP PHOTO / Robyn Beck (Photo credit should read ROBYN BECK/AFP/Getty Images)

ST. PETERSBURG, FL - NOVEMBER 6: Lines of voters wait to cast their ballots as the polls open on November 6, 2012 in St. Petersburg, Florida. The swing state of Florida is recognised to be a hotly contested battleground that offers 29 electoral votes, as recent polls predict that the race between U.S. President Barack Obama and Republican presidential candidate Mitt Romney remains tight. (Photo by Edward Linsmier/Getty Images)

STERLING HEIGHTS, MI, - NOVEMBER 6: A young boy reads a book while his parent votes in the U.S. presidential election at Carleton Middle School November 6, 2012 in Sterling Heights, Michigan. Recent polls show that U.S. President Barack Obama and Republican presidential candidate Mitt Romney are in a tight race. (Photo by Bill Pugliano/Getty Images)

STERLING HEIGHTS, MI, - NOVEMBER 6: A U.S. citizen votes in the presidential election at Carleton Middle School November 6, 2012 in Sterling Heights, Michigan. Recent polls show that U.S. President Barack Obama and Republican presidential candidate Mitt Romney are in a tight race. (Photo by Bill Pugliano/Getty Images)

ST. PETERSBURG, FL - NOVEMBER 6: Voters wait in line and the rain to cast their vote on November 6, 2012 in St. Petersburg, Florida. The swing state of Florida is recognised to be a hotly contested battleground that offers 29 electoral votes, as recent polls predict that the race between U.S. President Barack Obama and Republican presidential candidate Mitt Romney remains tight. (Photo by Edward Linsmier/Getty Images)

MANCHESTER, NH - NOVEMBER 6: Voters cast their ballots at the Bishop Leo O'Neil Youth Center on November 6, 2012 in Manchester, New Hampshire. The swing state of New Hampshire is recognised to be a hotly contested battleground that offers 4 electoral votes, as recent polls predict that the race between U.S. President Barack Obama and Republican presidential candidate Mitt Romney remains tight. (Photo by Darren McCollester/Getty Images)

This photo shows about half of the line waiting to vote, only some twenty minutes into the voting day at the Stonewall Middle School November 6, 2012 in Manassas, Prince William County, Virginia. After a long and bitter White House campaign, Americans began casting their votes on Tuesday with polls showing President Barack Obama and Republican challenger Mitt Romney neck-and-neck in an election that will be decided in a handful of states. AFP PHOTO/Karen BLEIER (Photo credit should read KAREN BLEIER/AFP/Getty Images)

Voters wait outside the polling station to cast their ballots at Metropolitan AME Church in Washington, DC on November 6, 2012. Americans headed to the polls Tuesday after a burst of last-minute campaigning by President Barack Obama and Mitt Romney in a nail-biting contest unlikely to heal a deeply polarized nation. AFP PHOTO/Mladen ANTONOV (Photo credit should read MLADEN ANTONOV/AFP/Getty Images)

Election officials verify addresses of voters at the polling station at Metropolitan AME Church in Washington, DC on November 6, 2012. Americans headed to the polls Tuesday after a burst of last-minute campaigning by President Barack Obama and Mitt Romney in a nail-biting contest unlikely to heal a deeply polarized nation. AFP PHOTO/Mladen ANTONOV (Photo credit should read MLADEN ANTONOV/AFP/Getty Images)

Election officials verify addresses of voters at the polling station at Metropolitan AME Church in Washington, DC on November 6, 2012. Americans headed to the polls Tuesday after a burst of last-minute campaigning by President Barack Obama and Mitt Romney in a nail-biting contest unlikely to heal a deeply polarized nation. AFP PHOTO/Mladen ANTONOV (Photo credit should read MLADEN ANTONOV/AFP/Getty Images)

Election officials verify addresses of voters at the polling station at Metropolitan AME Church in Washington, DC on November 6, 2012. Americans headed to the polls Tuesday after a burst of last-minute campaigning by President Barack Obama and Mitt Romney in a nail-biting contest unlikely to heal a deeply polarized nation. AFP PHOTO/Mladen ANTONOV (Photo credit should read MLADEN ANTONOV/AFP/Getty Images)

STERLING HEIGHTS, MI, - NOVEMBER 6: U.S. citizens line up to vote in the presidential election at Carleton Middle School November 6, 2012 in Sterling Heights, Michigan. Recent polls show that U.S. President Barack Obama and Republican presidential candidate Mitt Romney are in a tight race. (Photo by Bill Pugliano/Getty Images)

ST. PETERSBURG, FL - NOVEMBER 6: A man leaves a polling station after casting his vote on November 6, 2012 in St. Petersburg, Florida. The swing state of Florida is recognised to be a hotly contested battleground that offers 29 electoral votes, as recent polls predict that the race between U.S. President Barack Obama and Republican presidential candidate Mitt Romney remains tight. (Photo by Edward Linsmier/Getty Images)

Election officials verify addresses of voters at the polling station at Metropolitan AME Church in Washington, DC on November 6, 2012. Americans headed to the polls Tuesday after a burst of last-minute campaigning by President Barack Obama and Mitt Romney in a nail-biting contest unlikely to heal a deeply polarized nation. AFP PHOTO/Mladen ANTONOV (Photo credit should read MLADEN ANTONOV/AFP/Getty Images)

Election officials verify addresses of voters at the polling station at Metropolitan AME Church in Washington, DC on November 6, 2012. Americans headed to the polls Tuesday after a burst of last-minute campaigning by President Barack Obama and Mitt Romney in a nail-biting contest unlikely to heal a deeply polarized nation. AFP PHOTO/Mladen ANTONOV (Photo credit should read MLADEN ANTONOV/AFP/Getty Images)

Voters lined up to cast their vote at the Boston Public Library November 6, 2012 in Boston, Massachusetts. The final national polls showed an effective tie, with either US President Barack Obama or Republican challenger Mitt Romney favored by a single point in most surveys. AFP PHOTO / TIMOTHY A. CLARY (Photo credit should read TIMOTHY A. CLARY/AFP/Getty Images)

Election officials verify addresses of voters at the polling station at Metropolitan AME Church in Washington, DC on November 6, 2012. Americans headed to the polls Tuesday after a burst of last-minute campaigning by President Barack Obama and Mitt Romney in a nail-biting contest unlikely to heal a deeply polarized nation. AFP PHOTO/Mladen ANTONOV (Photo credit should read MLADEN ANTONOV/AFP/Getty Images)

Election officials verify addresses of voters at the polling station at Metropolitan AME Church in Washington, DC on November 6, 2012. Americans headed to the polls Tuesday after a burst of last-minute campaigning by President Barack Obama and Mitt Romney in a nail-biting contest unlikely to heal a deeply polarized nation. AFP PHOTO/Mladen ANTONOV (Photo credit should read MLADEN ANTONOV/AFP/Getty Images)

Voters lined up to cast their vote at the Boston Public Library November 6, 2012 in Boston, Massachusetts. The final national polls showed an effective tie, with either US President Barack Obama or Republican challenger Mitt Romney favored by a single point in most surveys. AFP PHOTO / TIMOTHY A. CLARY (Photo credit should read TIMOTHY A. CLARY/AFP/Getty Images)

A man casts his ballot at the Stonewall Middle School November 6, 2012 in Manassas, Prince William County, Virginia. After a long and bitter White House campaign, Americans began casting their votes on Tuesday with polls showing President Barack Obama and Republican challenger Mitt Romney neck-and-neck in an election that will be decided in a handful of states. AFP PHOTO/Karen BLEIER (Photo credit should read KAREN BLEIER/AFP/Getty Images)

STERLING HEIGHTS, MI, - NOVEMBER 6: U.S. citizens vote in the presidential election at Carleton Middle School November 6, 2012 in Sterling Heights, Michigan. Recent polls show that U.S. President Barack Obama and Republican presidential candidate Mitt Romney are in a tight race. (Photo by Bill Pugliano/Getty Images)

MANCHESTER, NH - NOVEMBER 6: A young woman is helped with registering as voters cast their ballots at the Bishop Leo O'Neil Youth Center on November 6, 2012 in Manchester, New Hampshire. The swing state of New Hampshire is recognised to be a hotly contested battleground that offers 4 electoral votes, as recent polls predict that the race between U.S. President Barack Obama and Republican presidential candidate Mitt Romney remains tight. (Photo by Darren McCollester/Getty Images)

Voters lined up to cast their vote at the Boston Public Library November 6, 2012 in Boston, Massachusetts. The final national polls showed an effective tie, with either US President Barack Obama or Republican challenger Mitt Romney favored by a single point in most surveys. AFP PHOTO / TIMOTHY A. CLARY (Photo credit should read TIMOTHY A. CLARY/AFP/Getty Images)

STERLING HEIGHTS, MI, - NOVEMBER 6: U.S. citizens wait in line at a school gymnasium to vote in the presidential election at Carleton Middle School November 6, 2012 in Sterling Heights, Michigan. Recent polls show that U.S. President Barack Obama and Republican presidential candidate Mitt Romney are in a tight race. (Photo by Bill Pugliano/Getty Images)

Voters wait outside the polling station to cast their ballots at Metropolitan AME Church in Washington, DC on November 6, 2012. Americans headed to the polls Tuesday after a burst of last-minute campaigning by President Barack Obama and Mitt Romney in a nail-biting contest unlikely to heal a deeply polarized nation. AFP PHOTO/Mladen ANTONOV (Photo credit should read MLADEN ANTONOV/AFP/Getty Images)

STERLING HEIGHTS, MI, - NOVEMBER 6: U.S. citizens vote in the presidential election at Carleton Middle School November 6, 2012 in Sterling Heights, Michigan. Recent polls show that U.S. President Barack Obama and Republican presidential candidate Mitt Romney are in a tight race. (Photo by Bill Pugliano/Getty Images)

STERLING HEIGHTS, MI, - NOVEMBER 6: U.S. citizens line up to vote in the presidential election at Carleton Middle School November 6, 2012 in Sterling Heights, Michigan. Recent polls show that U.S. President Barack Obama and Republican presidential candidate Mitt Romney are in a tight race. (Photo by Bill Pugliano/Getty Images)

Voters wait outside the polling station to cast their ballots at Metropolitan AME Church in Washington, DC on November 6, 2012. Americans headed to the polls Tuesday after a burst of last-minute campaigning by President Barack Obama and Mitt Romney in a nail-biting contest unlikely to heal a deeply polarized nation. AFP PHOTO/Mladen ANTONOV (Photo credit should read MLADEN ANTONOV/AFP/Getty Images)

Voters queue outside a polling station to cast their ballots at Wheaton High School on November 6, 2012 in Silver Spring, Maryland. Americans headed to the polls on November 6, 2012 after a burst of last-minute campaigning by President Barack Obama and Mitt Romney in a nail-biting contest unlikely to heal a deeply polarized nation. AFP PHOTO/Mandel NGAN (Photo credit should read MANDEL NGAN/AFP/Getty Images)

Voters head to the polls at the Stonewall Middle School November 6, 2012 in Manassas in Prince William County, Virginia. After a long and bitter White House campaign, Americans began casting their votes on Tuesday with polls showing President Barack Obama and Republican challenger Mitt Romney neck-and-neck in an election that will be decided in a handful of states. AFP PHOTO/Karen BLEIER (Photo credit should read KAREN BLEIER/AFP/Getty Images)

Voters enter a polling station to cast their ballots moments after the polls opened at Wheaton High School on November 6, 2012 in Silver Spring, Maryland. Americans headed to the polls on November 6, 2012 after a burst of last-minute campaigning by President Barack Obama and Mitt Romney in a nail-biting contest unlikely to heal a deeply polarized nation. AFP PHOTO/Mandel NGAN (Photo credit should read MANDEL NGAN/AFP/Getty Images)

Voters queue to enter a polling station at Wheaton High School on November 6, 2012 in Silver Spring, Maryland. Americans headed to the polls on November 6, 2012 after a burst of last-minute campaigning by President Barack Obama and Mitt Romney in a nail-biting contest unlikely to heal a deeply polarized nation. AFP PHOTO/Mandel NGAN (Photo credit should read MANDEL NGAN/AFP/Getty Images)

Voters enter a polling station to cast their ballots moments after the polls opened at Wheaton High School on November 6, 2012 in Silver Spring, Maryland. Americans headed to the polls on November 6, 2012 after a burst of last-minute campaigning by President Barack Obama and Mitt Romney in a nail-biting contest unlikely to heal a deeply polarized nation. AFP PHOTO/Mandel NGAN (Photo credit should read MANDEL NGAN/AFP/Getty Images)

Voters head to the polls at the Stonewall Middle School November 6, 2012 in Manassas, Prince William County, Virginia. After a long and bitter White House campaign, Americans began casting their votes on Tuesday with polls showing President Barack Obama and Republican challenger Mitt Romney neck-and-neck in an election that will be decided in a handful of states. AFP PHOTO/Karen BLEIER (Photo credit should read KAREN BLEIER/AFP/Getty Images)

Voters cast their ballots in a polling station at Wheaton High School on November 6, 2012 in Silver Spring, Maryland. Americans headed to the polls on November 6, 2012 after a burst of last-minute campaigning by President Barack Obama and Mitt Romney in a nail-biting contest unlikely to heal a deeply polarized nation. AFP PHOTO/Mandel NGAN (Photo credit should read MANDEL NGAN/AFP/Getty Images)

Hundreds of voters waiting in line already an hour into the voting day at the Stonewall Middle School November 6, 2012 in Manassas, Prince William County, Virginia. After a long and bitter White House campaign, Americans began casting their votes on Tuesday with polls showing President Barack Obama and Republican challenger Mitt Romney neck-and-neck in an election that will be decided in a handful of states. AFP PHOTO/Karen BLEIER (Photo credit should read KAREN BLEIER/AFP/Getty Images)

A voter casts her ballot at one of five machines at the Stonewall Middle School November 6, 2012 in Manassas, Prince William County, Virginia. After a long and bitter White House campaign, Americans began casting their votes on Tuesday with polls showing President Barack Obama and Republican challenger Mitt Romney neck-and-neck in an election that will be decided in a handful of states. AFP PHOTO/Karen BLEIER (Photo credit should read KAREN BLEIER/AFP/Getty Images)

A woman holds a baby as she casts her ballot in a polling station at Wheaton High School on November 6, 2012 in Silver Spring, Maryland. Americans headed to the polls on November 6, 2012 after a burst of last-minute campaigning by President Barack Obama and Mitt Romney in a nail-biting contest unlikely to heal a deeply polarized nation. AFP PHOTO/Mandel NGAN (Photo credit should read MANDEL NGAN/AFP/Getty Images)

Voters cast their ballots in a polling station at Wheaton High School on November 6, 2012 in Silver Spring, Maryland. Americans headed to the polls on November 6, 2012 after a burst of last-minute campaigning by President Barack Obama and Mitt Romney in a nail-biting contest unlikely to heal a deeply polarized nation. AFP PHOTO/Mandel NGAN (Photo credit should read MANDEL NGAN/AFP/Getty Images)

An Iraqi citizen follows the US elections on television in Baghdad on November 6, 2012. Americans headed to the polls after a burst of last-minute campaigning by President Barack Obama and Mitt Romney in a nail-biting contest unlikely to heal a deeply polarized nation. AFP PHOTO / ALI AL- SAADI (Photo credit should read ALI AL-SAADI/AFP/Getty Images)

BOWLING GREEN, OH - NOVEMBER 6: Lindsay Reiter votes while holding her 5-month-old daughter, Savannah, at an elementary school on November 6, 2012 in Bowling Green, Ohio. Voting is underway in the US presidential election in the battleground state of Ohio. Recent polls show that U.S. President Barack Obama and Republican presidential candidate Mitt Romney are in a tight race. (Photo by J.D. Pooley/Getty Images)

BOWLING GREEN, OH - NOVEMBER 6: A woman casts her ballot using an electronic voting machine at an elementary school on November 6, 2012 in Bowling Green, Ohio. Voting is underway in the US presidential election in the battleground state of Ohio. Recent polls show that U.S. President Barack Obama and Republican presidential candidate Mitt Romney are in a tight race. (Photo by J.D. Pooley/Getty Images)

BOWLING GREEN, OH - NOVEMBER 6: A man casts his ballot using an electronic voting machine November 6, 2012 at an elementary school in Bowling Green, Ohio. Voting is underway in the US presidential election in the battleground state of Ohio. Recent polls show that U.S. President Barack Obama and Republican presidential candidate Mitt Romney are in a tight race. (Photo by J.D. Pooley/Getty Images)

Voters wait in front of the Mt. Pleasant Library November 6, 2012 in Cleveland, Ohio. Citizens around the United States head to the polls to vote on the country's next president including in Ohio, a state with 18 electoral votes, were the race between US President Barack Obama and Mitt Romney is very close. AFP PHOTO/Brendan SMIALOWSKI (Photo credit should read BRENDAN SMIALOWSKI/AFP/Getty Images)

Voters cast their ballots in a polling station at Wheaton High School on November 6, 2012 in Silver Spring, Maryland. Americans headed to the polls on November 6, 2012 after a burst of last-minute campaigning by President Barack Obama and Mitt Romney in a nail-biting contest unlikely to heal a deeply polarized nation. AFP PHOTO/Mandel NGAN (Photo credit should read MANDEL NGAN/AFP/Getty Images)

BOWLING GREEN, OH - NOVEMBER 6: Voters cast their ballots at an elementary school on November 6, 2012 in Bowling Green, Ohio. Voting is underway in the US presidential election in the battleground state of Ohio. Recent polls show that U.S. President Barack Obama and Republican presidential candidate Mitt Romney are in a tight race. (Photo by J.D. Pooley/Getty Images)
Follow Alison Loat on Twitter: www.twitter.com/@alisonloat