5 Affordable Spring Break Destinations
Your family's spring break getaway doesn't have to break the bank. In fact, citizens of the U.S. and Canada are fortunate to be within such a short distance of some of the world's most enticing spring break spots. From the turquoise waters of the Caribbean to the mountains of North Carolina and one of Canada's favourite cities, these five affordable spring break destinations will prove that this year's spring vacation doesn't have to put you in debt.
Puerto Rico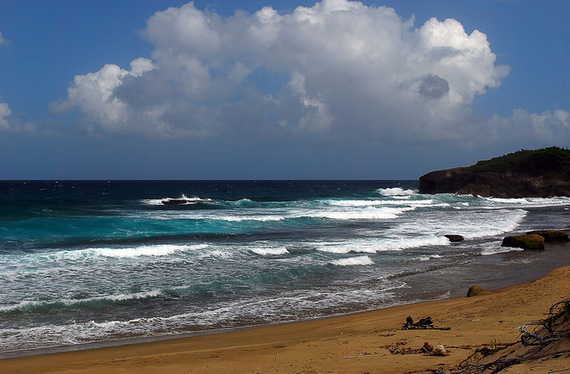 Photo Credit: Trish Hartmann
When you're seeking that faraway feeling without the faraway cost, Puerto Rico provides it all. This small piece of paradise in the Caribbean is known for its postcard-worthy beaches, hip Old San Juan city scene, secluded islands, bioluminescent bays, ideal surfing waves and a long list of other attractions that will pack your spring break days with adventure. Even better, Puerto Rico uses the U.S. dollar and is remarkably close to the U.S., so you won't waste precious vacation days in transit.
Montreal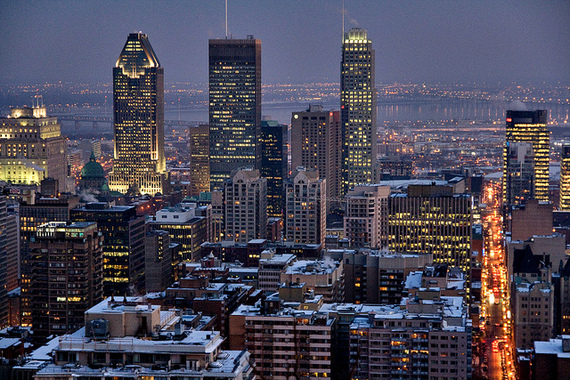 Photo credit: Artur Staszewski
You don't have to leave Canada to enjoy a family-friendly spring break you'll never forget. Montreal offers an old world feel that transports visitors to Europe without them ever having to board a plane. French-speaking citizens, quaint cafes, historic landmarks, spring festivals, theatre and some of the top restaurants in all of Canada are just a few of the many pieces of Montreal's personality that will lure you in for a memorable spring break experience.

The Montreal Biodome is an ideal stop for families, with four ecosystems that include more than 200 animals. Spring is considered the shoulder season in Montreal, so travellers enjoy big discounts on accommodations, tours and other tourist activities.
South Padre Island
Most travellers have never considered south Texas as a spring break destination, but there's a reason more than 1 million people visit the coastal community every year. South Padre Island is often regarded as one of the world's most beautiful barrier islands for its turquoise Gulf of Mexico waters, golden sand beaches and gentle swimming waves.
A long list of family-friendly attractions, locally-owned shops and restaurants selling seafood fresh out of the sea will make you wonder why you've never considered Texas as a spring break destination. South Padre Island is known for its affordable accommodation options, especially in the spring months before the summer rush arrives.
Las Vegas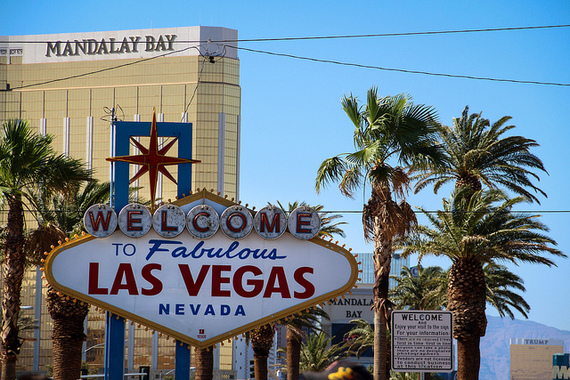 Photo credit: Daniel Zimmermann
Las Vegas isn't often regarded as a family-friendly destination, but travellers with little ones are always wowed by the number of shows and attractions geared toward kids. Las Vegas truly comes alive in the summer months, but you'll enjoy discounted hotel rates and loads of other specials for visiting in the cooler months of spring. Travellers can take advantage of staying in massive resorts with multiple pools for prices that feel like an absolute steal.
Great Smoky Mountains National Park
Nobody ever said you had to go to the beach for spring break. In fact, a trip to Great Smoky Mountains National Park, on the border of Tennessee and North Carolina, offers that heaping dose of the outdoors you need to relax. Great Smoky Mountains National Park is a playground for outdoors enthusiasts with countless nature trails, scenic drives, fishing spots and more.
The park is also located just 20 minutes from Dollywood, a 150-acre theme park known for its thrilling rides, music and delicious eats. You can explore the national park and theme park in spring for a fraction of the price (and with a fraction of the crowds) you'll find in summer.
ALSO ON HUFFPOST:
8 Family Getaways for Spring Break
Traveling with kids might not be as glamorous as Brad and Angelina make it look, but a stay at the sleek and chic Modern Honolulu ups the cool factor. Close to world famous Waikiki Beach, the hotel's suites are the best bet, with a separate living room, private terrace and extra beds available on request. Oh, and those ocean views will put everyone at ease.

Unwind and wine at this estate in Napa, where the kids are kept entertained by the pool (and if you're there for Easter Weekend, an egg hunt and petting zoo), and parents are placated by afternoon wine tastings. There are two, three or four bedroom lodges to accommodate the whole brood.

Minutes from Rodeo Drive, it's no surprise guests get celebrity treatment at L'Ermitage—their suites are bigger than most luxury hotels and for those traveling with kids they offer children's bathtubs, portable cribs, bottle warmers and more. It's a perfect spot to settle if you're in town to visit any of the nearby attractions, such as Universal Studios, California Science Center, Disneyland and the Hollywood Wax Museum.

Doing Disney World? Keep it civilized (at least when you're outside the park) with Waldorf Astoria accommodation. You can purchase tickets onsite and get first-class, complimentary transport there and to the nearby Disney Theme Parks. They've also got a great kids club to keep the tykes busy so parents can have an afternoon or weekend evening to themselves.

Give the little ones a taste of the Mediterranean without going that far with a week at this Florida resort that boasts nearly five acres of beachfront between Fort Lauderdale and Miami. The award-winning hotel has a plethora of kids programs, including Acquamarine that melds adventure and science to teach children about marine biology.

For mid-term break, take them to Portugal's capital for cultural immersion. The hotel's Lisbon Buggy Trip is a fun way to see the city's historical monuments, and a trip to Casa Cadaval Stud Farm lets them see Lusitano thoroughbred horses up close. There's also Tivoli programs for kids up to 15 years of age, and babysitters available.

Quiet and secluded near the small port of Karavostasi on Folegandros, the Anemi Hotel is ideal for families wanting a less touristy retreat. That doesn't mean there's any shortage of things for the kids to do—there's a sea water swimming pool, playground, playroom and cinema, all for children. Their Family Suite offers the most space for up to six people, with two levels, two bathrooms and a private pool.

For those who have budding history buffs in the family, a trip to this Turkish property in Old Uçhisar Village will give them lots of fodder for show and tell. On the site of an ancient monastery, the hotel is built into the rocks, blending manmade architecture with Mother Nature-made rock formations. The nearby UNESCO site, Goreme National Park, might make a future geologist out of them too.