6 Destinations In Florida For The Perfect Family Vacation
Families have been flocking to Florida for sunny, warm-weather vacations for decades. After all, the state is home to the Walt Disney World Resort (among countless other theme parks), thousands of miles of white-sand beaches and wildlife refuges just waiting for families to get outside and start exploring. These six destinations across the Sunshine State are the best of the best for your 2016 family vacation.
1. Naples
Naples is a Gulf of Mexico city that offers the best of both worlds, picture-perfect beaches and a thriving cultural scene. Families can spend long days on the sugar sand beaches and nights shopping and dining in the historic downtown area. There's something for everyone in Naples, ranging from the Vanderbilt beach wildlife preserve to world-renowned golf courses and family-friendly all-inclusive resorts.
2. Sanibel Island
Venture even farther into the Gulf of Mexico to scenic Sanibel Island. This pristine barrier island is ideal for families who like to spend a lot of time in the wild.
Sanibel Island's abundance of seashells, wildlife, trails and scenic drives makes it easy to stay active while enjoying Florida's sunny skies and warm temperatures. Take a guided kayaking tour to spot manatees or hike the trails of the J. N. "Ding" Darling National Wildlife Refuge in search of gators; there's no reason to turn on the TV when you're on Sanibel Island.
3. Melbourne
Florida's Space Coast offers a more quaint atmosphere for playing on the sand and in the sea with the ones you love. Melbourne is just south of popular Cocoa Beach but far enough away for families to experience a more "local" Florida vibe. Take nighttime walks on the uncrowded beaches, explore local farmers' markets, dine at locally-famous seafood restaurants and try a family surf lesson. Melbourne is a place to discover Florida's coastal charm without the crowds.
4. Orlando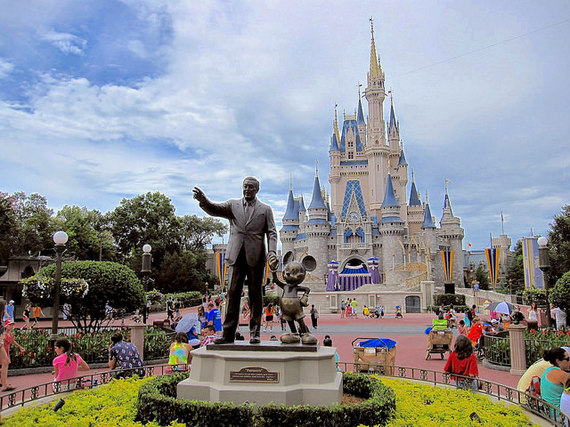 Photo Credit: Photographing Travis
Orlando is a paradise city for kids. It's one of the world's most famous places to visit theme parks, including Walt Disney World Resort, SeaWorld and the Wizarding World of Harry Potter at Universal's Islands of Adventure. However, adults don't have to dread visits to this city of non-stop attractions, because Disney and numerous hotel chains offer themed resorts that are geared toward entertaining kids while adults relax at the spa or by the pool.
5. Key Largo
The Florida Keys make tropical vacations more affordable. Forget about costly flights to the Caribbean, the Keys offer the towering palm trees, coral reefs and turquoise waters you're seeking without the outrageous tourist prices. Key Largo is the northernmost of Florida's Keys and is known as the diving capital of the world. However, you don't need to be an avid diver to enjoy the island town's coastal seafood restaurants, unbelievable snorkeling spots and mangrove trails that are perfect for kayaking and paddleboarding.
6. St. Petersburg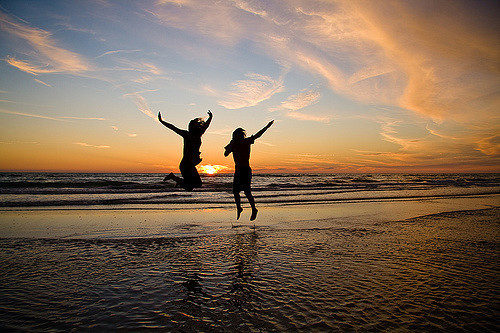 Photo Credit: thephotographymuse
St. Petersburg and nearby Clearwater are known for housing Florida's most scenic white sand beaches and turquoise Gulf of Mexico waters. The "Sunshine City" continues to land at the top of Top 10 lists for it's family-friendly beaches, bathtub-warm ocean waters and activities for all ages of visitors, ranging from jet skiing and parasailing to skimboarding, swimming and dolphin tours. An abundance of oceanfront resorts make it easy to pick accommodations that suit your family's travel needs.
Follow HuffPost Canada Blogs on Facebook
ALSO ON HUFFPOST:
How You're Throwing Money Away While Traveling
Seemingly tiny expenses can add up quickly when you're traveling. And often it's money that's better spent elsewhere. Here are seven expenses you can (and should) avoid paying for on your next trip. (Photo: Thinkstock/iStock) More From SmarterTravel: Where to Find the Big Travel Discounts The 2 Cheapest Days of the Week to Fly 10 Secrets to Ultra-Cheap Travel

Paying to use your own money is often an infuriating consequence of traveling abroad, but it doesn't have to be. If you're still paying fees for making foreign transactions, it's time to switch banks—there are plenty that don't charge you to use your card overseas. As for ATM fees, be wise about when and where you take out money. The best option is to visit your bank before you travel, when you can switch your currency virtually free of charge. But, if you do have to withdraw money at your destination, do it in as few transactions as possible. Withdrawing one large sum will save you from paying multiple fees on withdrawals. Just make sure to keep large amounts of cash in a safe spot. Tip: Talk to someone—a real person, not a machine—at your bank before you leave. They could answer questions you didn't even know you had about spending money abroad. RELATED: How to Avoid Foreign Transaction Fees (Photo: Thinkstock/iStock)

One common mistake people make when booking flights and lodging is thinking the task is done once they complete their purchase. Many airlines allow you to cancel your purchase for no charge within 24 hours, which means you can re-book your flight if the price drops during that period. This could potentially save you a lot of money. Hotel prices can also drop after you book them, but it's harder to keep your eye on those fluctuations. The solution? Book with an online travel agent (OTA) site like Tingo, which automatically refunds you the difference if the rate drops below what you paid. Earning money back for doing absolutely nothing isn't a bad way to start a trip. Tip: Many hotels don't tally rewards points for hotel bookings through Tingo, so if you're a loyal member you might want to keep an eye on the rate yourself. Editor's note: Tingo is a member of the TripAdvisor Media Network, which also operates SmarterTravel. (Photo: Thinkstock/iStock)

Over-packing is a common problem, but in an age of increasing airline baggage fees, it's more than just inconvenient—it's costly. Traveling without checking a bag is relatively easy if you maximize your carry-on and personal item capabilities. Sometimes it's as simple as choosing the right bag or changing your packing method. Other times it means cutting down on the amount of stuff you think you need. Tip: Checking a bag on only one of your two flights can be considered a small victory. Don't decide to check one both ways just because you plan on bringing back some items that violate the 3-1-1 guidelines—just check your carry-on for the flight home. RELATED: How to Travel Without a Bag (Photo: Thinkstock/iStock)

Places with a high cost of living typically have pricey hotels, too. But often these same destinations will be a hub for free housesitting opportunities. Yes, free. Joining a house- or pet-sitting site like TrustedHousesitters for under $100 is a small investment when you consider the money it could save you in the long run. For example, pricey London is one of the biggest housesitting hubs in the world. Pet lovers flock to sites like TrustedHousesitters, which is full of homes and apartments from the U.S. and U.K. to South Africa and New Zealand. If you'd rather a pet-free residence, Airbnb is a cheap alternative to hotels in many expensive cities as well. Tip: House-sits without animals are few and far between, but they do exist. Try browsing MindMyHouse and HouseCarers. (Photo: Thinkstock/Fuse)

Eating exclusively at restaurants isn't just unhealthy—it's also expensive. As housesitting and Airbnb become more popular, however, it's more common than ever to have access to a kitchen and the opportunity to cook meals. This is good news for people who want to save money (and calories). Check out the local culinary scene by all means, but not every meal has to be one that's heavy on your wallet. Tip: Subscribe to restaurant deals near your destination through websites like Groupon and LivingSocial to get offers that will make you feel less guilty about dining at a trendy restaurant. Just be sure to tip based on the original bill. RELATED: How to Stay Healthy While Traveling (Photo: Thinkstock/iStock)

The best way to explore a city is by walking or taking public transit, both for your health and your wallet. Don't fall for cheap car rentals in other countries—the difference in gasoline prices can be a huge drawback to that plan. Taking cabs is also an unnecessary habit that's sure to drain your wallet. Public transportation, walking, or even taking an Uber are all more cost effective. Save your cab money for the off-chance that you end up running late to the airport to catch your flight home. If you opt for public transit, find out what the best payment option is—many cities have discounted smart-card passes available. Tip: Walking is a great way to stay fit, but you'll only want to opt for a stroll in neighborhoods and during times of day where it's safe. Ask your concierge or host about walkable areas with plenty of things to do. (Photo: Thinkstock/iStock)

File rewards programs under "always do"—whether it's for airlines or lodging. Even if you don't think you'll be a returning customer, you've got nothing to lose. Tallying up enough of those points can happen faster than you think, and some programs offer inside deals or freebies just for signing up. From monthly wine deals with Virgin America to private concerts with Hilton, many rewards memberships are worth the seconds it takes to sign up. The same goes for rewards memberships you might have and are not asking about. AAA member? Student? Active military? Senior? Always ask what discounts companies offer. Tip: If you're trying to earn points, make sure you read the fine print and book directly with the company. Many hotel chains and airlines don't count them if you book through a third-party site. (Photo: FLM card via Shutterstock) Read the original story: 7 Ways You're Throwing Money Away While Traveling by Shannon McMahon, who is a regular contributor to SmarterTravel.