The Most Unique Caribbean Islands For Your Winter Escape
The Caribbean sees more than 25 million visitors every year. It's no wonder many Caribbean destinations are more crowded than the pictures in the brochures suggest. However, the Caribbean is home to more than 7,000 islands and 25 nations, some of which are drastically less crowded than others.
These unique Caribbean countries and islands are ones you should consider to escape the crowds and still enjoy the iconic sugar-sand beaches this winter.
Dominica
Dominica is commonly confused with the Dominican Republic, but this pint-sized island nation is much less populated by big-name resorts. Also known as "Nature Island," Dominica is known more for its rainforests, mountains, and 365 rivers than its swim-up bars and beachfront clubs. It's a destination made for travelers who love the outdoors, offering snorkeling at Champagne Reef, hiking to Boiling Lake, and a long list of other nature-based adventures. If you're willing to trade chain resorts for eco-friendly ones, you'll fall in love with Dominica.
Los Roques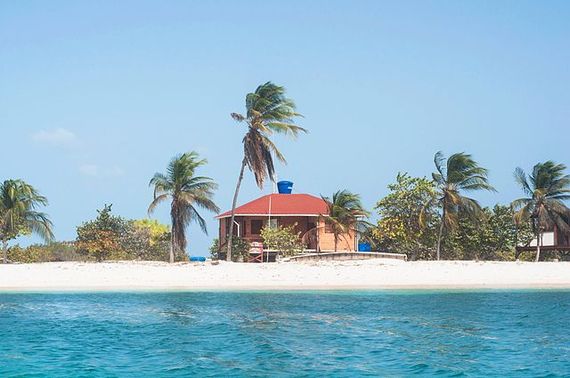 Photo credit: Katepalitava
Los Roques is a destination for travelers seeking a wild Caribbean escape, dominated by coral reefs, powdery sands, crystal clear waters, mangroves, and all of the unbridled natural beauty of the region. Los Roques isn't an island nation but a Venezuelan National Park located 80 miles north of the La Guaira port in Caracas. Made up of more than 350 islets, cays, and islands in the Caribbean Sea, Los Roques feels very much like its own country. Travelers can stay at one of 60 accommodation options on the island of Gran Roque to rest just a short boat ride or swim from the archipelago's best scuba diving, sport fishing, windsurfing, sailing, and other sea-based activities.
Barbuda
Barbuda, part of the nation of Antigua and Barbuda, is the most undeveloped island in the Caribbean, and that's a good thing. The island, which spans just 62 square miles, is home to a population of roughly 1,600 people. You won't find crowds of partying college kids or packed beaches filled with sunburned tourists on the island's remote stretches of sandy coastline. Ideal for honeymooners, Barbuda offers two luxury resorts that are the only accommodation options on the island.
Nevis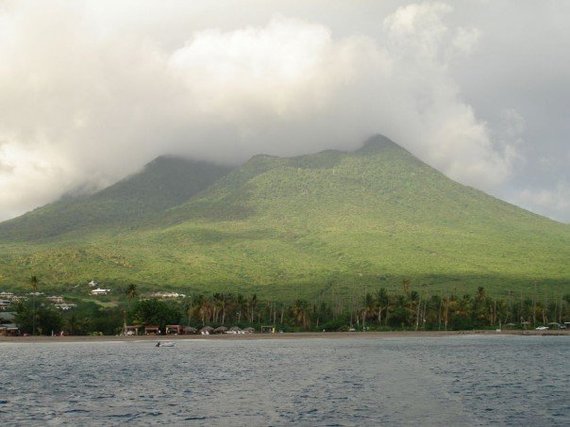 Photo credit: Jensonmorton
You don't just travel to a new island when you visit you Nevis, you travel back in time too. Part of the two-island country of Saint Kitts and Nevis, this minute island offers visitors a glimpse of the Caribbean as it used to be. You won't find coastlines backed by hundreds of high-rises here. In fact, many of the hotels are converted plantation homes that have been around for roughly 200 years. This island paradise combines white sand beaches and turquoise waters (reminiscent of a postcard) with old-fashioned charm and an eco-friendly infrastructure to create the perfect mixture of old and new.
Saba
Saba is a Caribbean island that has yet to be discovered by most tourists. It sees only 25,000 of the Caribbean's 25 million annual visitors. A special municipality of the Netherlands, Saba is a 5-square-mile Caribbean island known best among avid divers. However, you don't have to dive to appreciate the highly-preserved marine environment and coral reef surrounding the island as part of the Saba National Marine Park. The Dutch Caribbean island is home to a long list of charming, tropical-style guesthouses and unobtrusive hotels and resorts that don't diminish its natural beauty.
Follow HuffPost Canada Blogs on Facebook
Also on HuffPost:
21 Authentic Caribbean Recipes
Ackee And Saltfish Fritters Get the recipe from Jehan Can Cook.

Rice And Peas Get the recipe from Cooking The Globe.

Conch Fritters Get the recipe from Brown Eyed Baker.

Cuban Sandwich Get the recipe from Endurance Zone.

Arroz Con Pollo Get the recipe from F for Food.

Geera Pork Get the recipe from Ang Sarap.

Doubles Get the recipe from Tastes Spicy.

Curry Goat Get the recipe from Immaculate Bites.

Trinidad Pelau Get the recipe from Immaculate Bites.

Alloo Pies Get the recipe from Tastes Spicy.

Jamaican Pigeon Peas And Rice Get the recipe from Immaculate Bites.

Bake And SharkGet the recipe from Tastes Spicy.

Pernil (Roast Pork) Get the recipe from Immaculate Bites.

Beef Patties Get the recipe from Cookbooks 365.

Coconut Tarts Get the recipe from Jehan Can Cook.

Jerk Chicken Get the recipe from Dieplicious.

Rotlis (Gujarati Rotis) Get the recipe from Cook's Hideout.

Pepperpot Stew Get the recipe from The Hedge Combers.

Caribbean Beef, Sweet Potato And Pumpkin Soup Get the recipe from Caribbean Pot.

Mackerel Rundown Get the recipe from Cook Like A Jamaican.

Oxtail Stew Get the recipe from Immaculate Bites.