This African-American Refugee Found Freedom In Canada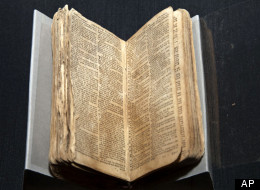 "Canadian Judge Frees North Carolina Negro"
The above is the title of a New York Times article published on March 3, 1922. The "North Carolina Negro" being referred to is Matthew Bullock. This is his story:
In 1911, Canadian Prime Minister, Sir Wilfrid Laurier, passed the following Order in Council:
"His excellency in Council, in virtue of the provisions of Sub-section c of Section 38 of the Immigration Act, is pleased to Order and it is hereby Ordered as follows: For a period of one year from and after the date hereof the landing in Canada shall be and the same is prohibited of any immigrants belonging to the Negro race, which race is deemed unsuitable to the climate and requirements of Canada."
This Order, which effectively barred immigration of blacks to Canada, had the effect of law and was not repealed until 1962. As such, in the early 1920s when 19-year-old Matthew Bullock, an African-American, and World War I veteran, arrived in Hamilton, Ontario to escape being lynched in the American South, legally and literally, Matthew Bullock was as good as dead.
Bullock's troubles began in Norlina, North Carolina when Matthew's brother, 16-year-old Plummer, attempted to return 10 cents worth of apples which he discovered were rotten soon after they were purchased. After making his request, an argument ensued between Plummer and the store-keeper, a white man, as the latter refused to accept the returned apples. So heated the exchange became, that threats were allegedly exchanged between Plummer and the store-keeper.
Later that evening, a group of armed white men went looking for Plummer. The group eventually confronted a group of black men and gun-fire was exchanged between the two groups. No one was hurt in the gun-battle. However, the incident resulted in Plummer and his brother, Matthew, being charged with attempting to incite a riot. Both men were shocked to have such charges laid against them as they maintained that they were miles away when the events occurred.
The day after the incident, Plummer was arrested and jailed. The next morning, though, he was broken out of the jail by a mob of Ku Klux Klan members who, within hours of kidnapping Plummer, tortured, shot, castrated, hung and set fire to the boy.
Unaware of the fate suffered by his little brother, on instruction from his father, Matthew Bullock fled Norlina, driving north and in hopes finding safety and security on Canadian soil. Matthew drove directly to Canada, stopping only to sleep, eat and use the bathroom.
Matthew only knew Canada as the country famed for being the Promised Land of freedom to which many of his black ancestors escaped slavery by way of the Underground Railroad. Thus, one can only imagine the immensity of the shock, fear, pain and humiliation he suffered when he finally arrived at the Canadian border: He was denied entry into Canada due to the aforementioned Order in Council that was passed by former Prime Minister Laurier.
Not to be easily deterred and feeling that his life remained in peril in the U.S., Matthew decided to take drastic measures to secure entry into Canada. After spending hours observing Lake Erie's flow of ice and water, at a spot just south of the rushing chute of Niagara Falls, Matthew ventured out, literally hopping, skipping and jumping from one ice-patch to the next until he arrived on Canadian soil; tired, cold and wet, but in Canada.
Matthew quickly continued his trek north, heading for Hamilton, Ontario where he knew there was a small community of blacks made up of the descendants of fellow African-Americans who had escaped U.S. slavery just a few decades before. When he arrived in Hamilton, Matthew was quickly able to settle into the black community there, adopting a new name and gaining employment as a skilled construction worker.
Not long after his arrival, however, while out one day in early January 1922, Matthew was approached by the police who demanded that he prove that he was not a vagrant. Unable to furnish satisfactory papers because of his illegal status, Matthew was charged with vagrancy and entering Canada illegally.
The ordeal of Matthew Bullock could have fallen into obscurity at the bottom of the bins of forgotten Canadian history. However, after Matthew's arrest and the revelation of his true identity in mid-January 1922, a white bounty-hunter in Hamilton decided to write a letter to the Governor Morrison of North Carolina detailing Matthew's whereabouts. This led Governor Morrison, a self-proclaimed white-supremacist and advocate of lynch law, to immediately write to Canadian officials demanding that Matthew be extradited so that he could stand trial for the charges laid against him in North Carolina.
The North Carolina Governor's extradition request resulted in the ignition of a media frenzy as major newspapers in Canada and the U.S., including the New York Times and The Globe (now the Globe and Mail) began to immediately publicize Matthew's incredible story. The immense publicity sparked intense debate in the public on both sides of the border, as wide media coverage roused many Canadians and Americans who openly expressed their views and thoughts on the story and were most intrigued by the issues it raised.
From a black-letter law perspective, the outcome looked very grim for 19-year-old Matthew. First, the U.S. and the U.K. had an extradition treaty that bound Canada because our country was yet to gain full control over its foreign policy. Secondly, there was Canada's own federally legislated ban on the immigration of Blacks enacted a decade earlier. In the face of this legal reality, all Matthew had was his plea and the advocacy of black and non-black advocates and citizens which asked that Matthew not be extradited because at best he would not get a fair hearing, and at worst (the more likely result) he would lynched like his younger brother before him.
Canadian and U.S. media and advocates on both sides of the issues kept the case live and well discussed in the public, especially since an NAACP lawyer from New York was hired to defend Matthew, and a collective of white citizens of Hamilton amassed many signatures on a petition demanding that Matthew be extradited.
At the end of the day, however, it was left to an Ontario judge to rule on the matter.
In late January, 1922 an Ontario judge weighed Matthew's charge for inciting a riot against the fact that he was a 19-year-old war veteran who upon arriving in Canada, immediately contributed to the country as a skilled employee about whom no one could make anything but positive remarks. Considering this, the judge ruled that Matthew should not be extradited, but released and allowed to remain in Canada for having demonstrated himself to be a good immigrant.
Despite a new wave of public excitement that this caused, Matthew's legal troubles were not yet over.
The Ontario judge's decision infuriated American and Canadian white-supremacists. This inspired a racist fire of new energy to get Matthew extradited and in result, a new and more serious charge was laid against Matthew. This time the charge was for the attempted murder of one of the White men who was allegedly shot-at in the incident that started this whole chain of events.
With this, Matthew was rearrested in Hamilton in mid-February. Judge Snider of the County Court in Hamilton, presided over the extradition matter to treat this new charge. The judge ultimately ordered that Matthew be arrested and held until authorities in North Carolina could present to the County Court evidence showing that they had a prima facie case legitimating Matthew's charge for attempted murder.
The result of the judge's decision to set out this requirement for the release of Matthew to U.S. authorities ended up saving Matthew's life. This is because the North Carolina state's case against Matthew relied almost exclusively on eye-witness testimony. Realizing that it would be too costly and likely found to be unconstitutional to force witnesses to appear before a judge in another country to provide testimony, Governor Morrison gave up his blood-thirsty hunt for Matthew.
Thus without any satisfactory evidence presented against Matthew in the Hamilton County Court, Matthew was released as a free man on March 3, 1922.
15 Black Canadian Artists To Watch In 2013
The band known as Cold Specks fronted by the woman known as Al Spx burst out of virtually nowhere with the critically acclaimed album I Predict A Graceful Expulsion in 2012. With a gospel-flavoured and acoustically-driven sound often referred to as "doom soul," the folk artist's mastery of her craft will only continue to grow. Now based in the U.K., where she first broke out, let's see if Cold Specks can deliver the goods again with a strong sophomore outing this year.

After winning not one, but two Grammy Awards last year, there's nowhere for Melanie Fiona to go but up. The 29-year old names Whitney Houston, Sade and Amy Winehouse as being major influences and her ability to incorporate elements of soca and reggae in her R&B sound is a key distinguishing factor to her current success. After releasing the modestly successful MF Life in 2012 — which was much bigger down south than here in Canada — Fiona is up for yet another Grammy award next week.

What more can be said about the enigmatic and innovative one better known as The Weeknd? Coming off a successful year of touring and underground promotion, the singer-songwriter's penchant for progressive and ethereal mood music has served to redefine post-millennial R&B. Since the successful release of his House Of Balloons-led mixtape trilogy in 2011 (subsequently mastered and rereleased on a major label last year as Trilogy) it's safe to say that Abel Tesfaye is definitely on a high. And with a rumoured new full-length album on the way, many are waiting on The Weeknd to see what's next.

Edmonton's Rollie Pemberton has been making noise ever since he launched the full-length Cadence Weapon album Breaking Kayfabe back in 2005. Named Edmonton's poet laureate in 2009, the Polaris Music Prize-nominated artist has been widely hailed as an innovator when it comes to hip-hop. Now based in Montreal, Pemberton's penchant for abstract lyricism and an unorthodox rap style marks him as a uniquely creative force in the Canadian hip-hop scene.

Ah, Drake. Love him or hate him, Aubrey Drake Graham is arguably the biggest name to come out of Canada in years. Having sold more than five million albums worldwide, Drake's presence and introspective style has irrevocably transformed the sound of mainstream hip-hop. And he shows no signs of stopping now: his October's Very Own crew runs deep with upcoming new artists and projects (including a loose affiliation with The Weeknd), his songwriting for artists such as Alicia Keys and Jamie Foxx will likely continue to flourish, and a new studio album is virtually confirmed to be in the works. With even a tossed-off song like "The Motto" containing era-defining lines like "YOLO," the sky's the limit for Drizzy.

Edmonton born R&B/Pop diva Kreesha Turner — she of the trademark huge afro — has been steadily making noise on the international music front. Building off a huge hit with 2011 single "I Could Stay," the highly underrated young recording artist of Canadian/Jamaican heritage is reportedly working on new music for this coming year.

When the one and only Raekwon of the Wu Tang Clan decided to work with Mississauga, Ontario's JD Era, the talented rapper and mixtape king took the ball and ran with it. Born Joseph Dako, the rapper stands tall as the first signed artist of Raekwon's Toronto-based label IceH2O Records and the future is definitely looking bright. With deep underground cred and refined lyrical skills, JD Era is poised for a solid 2013 rap campaign.

A relative newcomer to the scene, 17-year-old Raz Fresco represents the new guard in the Canadian hip-hop landscape. Despite his young age, the Mississauga, Ont.-based producer/MC has amassed a huge social media following and already has impressive producer credits with underground names such as Big Sean and Mac Miller under his belt.

After first catching ears with a cool reworking of Drake's "Marvin's Room," Toronto singer and songwriter Rochelle Jordan has been on a tear when it comes to releasing hot music. Her latest mixtape outing, Pressure, leans heavily on a post- Aaliyah electro-aesthetic and hipster PBR&B sound. Currently on tour with Jessie Ware, Jordan's career should see an added boost in the coming months.

Since bursting on the underground rap scene via his production on Detroit-based hip-hop duo Frank & Dank's "Do What I Gotta Do" in 2006, Toronto's Rich Kidd has been a hip-hop force to be reckoned with in Canada. Listed as one of "Toronto's Top 5 Independent MCs" by the Toronto Star, the independent producer and rapper has crafted beats for a veritable who's who in the scene — Saukrates, Nelly Furtado, Kardinal Offishall — and his popular "We On Some Rich Kidd Shit" series of mixtapes have been a constant and welcome treat for hip-hop heads. Rich Kidd is typically in beast mode when it comes to producing and rapping — this year should be no different.

Hailing from London, Ontario, rapper Shad (real name Shadrach Kabango) has been quietly establishing himself as perhaps one of the most underrated emcees in the country. A constant fixture on the touring scene, Shad's witty lyricism, self-deprecating humour and extraordinary handle of his hip-hop craft mark him as an artist poised to take things to the proverbial next level. After besting Drake (!) for a Juno Award for his last album TSOL, Shad is hard at work on a follow-up tentatively slated for release this year.

The uber-talented Slakah The Beatchild is for certain one to watch on the music scene. The Sarnia, Ont.-raised producer, typically known for his hip-hop/soul production, has done production for Drake along with releasing the solid psychedelic rock album The Other Side Of Tomorrow which helped to both broaden his fanbase and national exposure. Easily the type of artist who many will appreciate more when he inevitable leaves for south of the border, Canadian music lovers would do best to enjoy him — and his funky style reminiscent of Raphael Saadiq — while they can.

Simply put, Toronto's Tanika Charles is perhaps the country's best kept secrets when it comes to R&B. Known as "Mz. Chawlz," the Toronto-born, Edmonton-raised soul singer is a veritable vocal powerhouse with a distinctive old school bluesy vibe reminiscent of Aretha Franklin. Along with her band The Wonderfuls, Charles is preparing to take 2013 by storm with a tour and a potential new album on the way.

Formerly based in Toronto and now residing in South Africa, songstress Zaki Ibrahim is all about the smooth R&B/soul vibes. Of Canadian/South African heritage, the eclectic and socially conscious performer has creating an impressive buzz for a few years now. Her import release Every Opposite — with its distinctive electro-soul and R&B sound — puts her in firmly in the "one to watch" category. Having performed with artists as diverse as The Roots, Bedouin Soundclash and Erykah Badu, the sensuous singer's career should see a well-deserved rise in stature in 2013.

One half of EDM darlings TNGHT, Montreal's Lunice Fermin Pierre II is known for his beat wizardry and innate ability to move a live crowd. With his ability to meld experimental dance and trap/hip-hop production into an exciting new sound, Lunice and TNGHT are forging a futuristic musical path in both the underground and mainstream scenes.
***
Sources:
Sarah-Jane Mathieu, "North of the Color Line: Migration and Black Resistance in Canada, ..." - Page 174
Vann R. Newkirk, "Lynching in North Carolina: a history, 1865-1941" - Page 44
Mark Robert Schneider, "We return fighting: the civil rights movement in the jazz age" - Page 195
Follow Anthony Morgan on Twitter: www.twitter.com/AnthonyNMorgan