Does the Government Have in Hand in Which Charities Get Audited?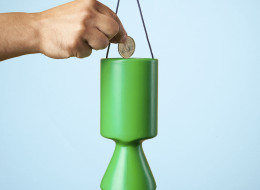 Concern is growing in Canada over the politicization of the Charities Directorate at Canada Revenue Agency. On the same day that the issue was covered by the Globe and Mail and the CBC, CRA emailed everyone on its "Charities and Giving" list the Director General's speech at the Canadian Bar Association's National Charity Law Symposium entitled "The importance of an independent and effective charities regulator in Canada."
In this speech the Director General says that lawyers and accountants she met while attending a conference of international charities regulators in Australia in April told her "there is a perception that audits of charities are politically motivated, and the CRA is targeting certain types of charities at the instruction of the government."
This perception of Charities Directorate's current program of auditing political activities of Canadian charities is now global. Certainly, my conversations with lawyers and accountants in the United States, Europe and Asia are consistent with how the current situation in Canada was played back to the Director General in Australia.
It is all too easy for the CRA to blame this perception on "the media." Being a charity lawyer myself, unfortunately I have had too many conversations with many of the organizations being audited to sanguinely dismiss concerns, as did the charity lawyer cited, on the basis that "at the end of the day, [CRA's] going to do the right thing." I have been retained professionally by too many charities under audit to not worry about the impact on the charitable sector of Stephen Harper's provision of $8 million in the 2012 budget specifically to audit the "political activities" of charities.
Initially, the primary focus was on environmental groups. However it has extended to charities' activities such as protecting human rights and humanitarian aid.
The problem is not that charities should be allowed to engage in political activities. The problem is that when conducting these audits, CRA gives a meaning to "political activities" that is designed to make its political masters happy.
One can only hope that CRA audits would be governed by the rule of law rather than a political agenda.
It has not been covered in the press in Canada, but just one day before this email from the Charities Directorate and this press coverage on political activities, an important legal decision was handed down in England. The First-Tier Tribunal released its decision in an appeal of The Human Dignity Trust against The Charity Commission for England and Wales.
This decision held that "promoting the sound administration of the law" was a "fourth head" charitable purpose under the common law. This was not an expansion of the law of charity, but was recognized in cases as early as 1876 and as recent as a House of Lords decision in 1972. These common law decisions from England are recognized by the courts and CRA as being determinative of the law of charity in Canada.
Most environmental and other charities under audit are simply "promoting the sound administration of the law." This is not a political activity except in the eyes of the Harper government, which treats any recourse to the courts of law or public opinion in support of laws that conflict with the government's political agenda to be "political activities."
It is interesting that the Charity Tribunal relied upon Canadian cases dating from 1893 and 1898 as authority for the principle that "a trust to promote the enjoyment of existing civil rights (as opposed to securing new ones) is charitable." Consequently, it is not a political activity for a charity to campaign to allow Canadians to continue to enjoy and protect civil rights that are afforded to them under existing law.
CRA needs to conduct its political activities audits based upon the principles of the charitable purpose "promoting the sound administration of the law." Canada's reputation with regard to the politicization of charity audits for "political activities" has been tarnished both domestically and internationally. A charitable sector and tax system that relies upon voluntary compliance will become dysfunctional if its regulator is perceived as pursuing a political agenda rather enforcing the rule of law. If CRA would abandon its "advocacy chill" agenda, it would simultaneously remove the chill from the sector and the heat that it is bringing on itself.
ALSO ON HUFFPOST:
6 Water Charities In Canada
WaterCan funds projects that create sustainable clean water sources, sanitation and hygiene education practices in Kenya, Uganda, Ethiopia and Tanzania. You can call toll free: 1-800-370-5658 for information or visit their site for a number of ways to donate. Photo: A young African girl walks mikes to get water for a community water source.

Plan Canada is the relief arm of Plan International, a nonprofit organization that promotes social justice for youth and families. As one of the world's oldest and largest international development agencies working to end poverty, they work in 69 countries. As part of its Gifts of Hope program, the "Gift of Clean Water can help provide clean water for a family starting at $75. You can call toll free,1-800-387-1418 for information or visit their website to donate. Photo: Vietnamese girls washing their hands in a bowl of water in May 2008

Water Ambassadors Canada is a faith-based, nonprofit Canadian charity that drill and repair wells, setup water purification systems, distribute water filters and teach health and hygiene in several countries. They have not only brought water solutions within Canada, but have travelled to Central America, the Caribbean, Uganda and The Democratic Republic of Congo and India. You can call toll free 1-877-988-4688 or visit their site to make a donation. Photo: Repairing a well during a trip to Haiti, West Indies

The Ryan's Well Foundation is a Canadian registered charity named after Ryan Hreljac, who at age seven raised enough money to build a well at a school in northern Uganda, Africa. The Foundation has built more than 1,200 water projects and toilets in more that 30 countries. Their build and empower program lets communities identify water-based problems and as a team, the organization helps raise funds towards finding a solution. Ryan's Well also revisits finished sites to ensure they are still operational. You can call 1-613-258-6832 for information or visit their website to donate. Photo: Alyec well in Uganda was built in 2006 and revised in fall of 2012.

This organization provides people in Haiti with affordable access to clean water in their homes through the use of Biosand water filters. Most water sources in the country are contaminated, so filtration systems are the priority. In this 2010 photo, the organization conduced a site visit to evaluate the difficult task of bringing in a filtration system. Site visits are important to determine how to assist the community with the sustainable filtered water. While the Biosand water filters are installed by qualified team members, donors can go on organized visits to see the projects in Haiti themselves. You can visit their website for various ways to help.

Run for Water is an annual fundraising event that supports HOPE International Development Agency, which has been setting up and installing fresh water delivery systems in East Africa since 1974. For this project there are two running and walking events: One in Calgary, Alta on September 7 and the other in Abbotsford, B.C. on May 26. You can visit their website to find out how to participate in the race or become a sponsor. Photo: Souvenirs at the end of the Calgary run at Eau Claire Market in 2012.
Follow Blake Bromley on Twitter: www.twitter.com/blakebromley