5 Poetic Stays For World Poetry Day
March 21st is World Poetry Day. It pays tribute to poetic geniuses such as William Wordsworth, Walt Whitman and Oscar Wilde whose words remain as stirring today as the day they were written. And, what better way to honour their legacy than to visit the cities that inspired their work. Whether you're a poet yourself or simply fascinated by their stories, we found the top five destinations that will help spark your imagination too!
New York: Walt Whitman
Born in New York, the legendary poet, Walt Whitman is considered one of the world's most influential poets -- famous for the iconic "Leaves of Grass" and "Drum-Taps." He drew poetic inspiration from New York City for many of his works including "Manahatta" and "Crossing Brooklyn Ferry." Travellers visiting New York can visit his birthplace and even do a Walt Whitman walking tour to soak up some of his inspiration. You'll be spoilt for choice of things to do in the city that never sleeps.
Where to stay: Home NYC is one of the top reviewed places to stay in New York City, which offers self-catering accommodation less than three miles from Central Park and four miles from Times Square. Make yourself at home with fruit on arrival, cosy bathrobes and a spa bathtub.
Paris: Oscar Wilde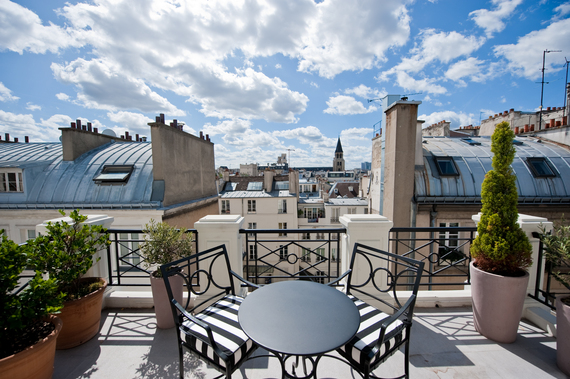 Author, playwright and poet Oscar Wilde is well known for works such as The Picture of Dorian Gray, The Importance of Being Earnest and poems including "Her Voice" and "Flower of Love." He was known for his brilliant wit and unconventional style. Despite being British, he actually spent a large part of his life in Paris and is even buried there in Père Lachaise Cemetery, inside the city. Wilde's final address was at the (formally dingy) Hôtel d'Alsace -- now known as L'Hôtel, where he lived until his death.
Where to stay: Oscar Wilde fans will be excited to know that you can actually spend the night in L'Hôtel, where Oscar Wilde took up residence at the end of the 19th century until his death, famously claiming to 'live above his means.' Located in the historical district of Saint-Germain-des-Prés, this five-star hotel has a hammam, steam room and a Michelin star restaurant.
Stratford-Upon-Avon: William Shakespeare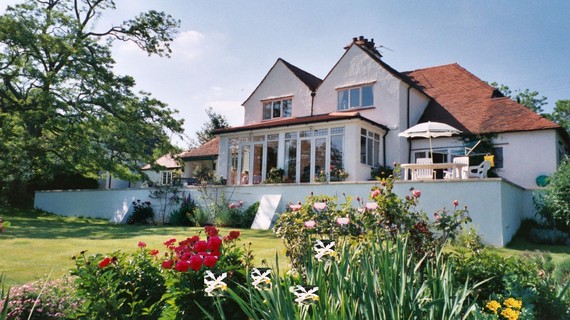 One of the greatest and most widely read writers of all time, William Shakespeare wrote over 150 sonnets as well as his 37 iconic plays. He was born in Stratford-upon-Avon, but went to London to become an actor before returning to Stratford in his later years where he died at the age of 52. Visitors can see Shakespeare's birth place, his wife's cottage, where he is buried, as well as catch one his plays at the Royal Shakespeare Theatre.
Where to stay: One of the top accommodations inStratford-upon-Avon is the five-star B&B Shakespeare's View, surrounded by beautiful grounds and a fruit orchard. Guests can walk into the local village of Snitterfield and the Royal Shakespeare Theatre is just a 10-minute drive away.
The Lake District: William Wordsworth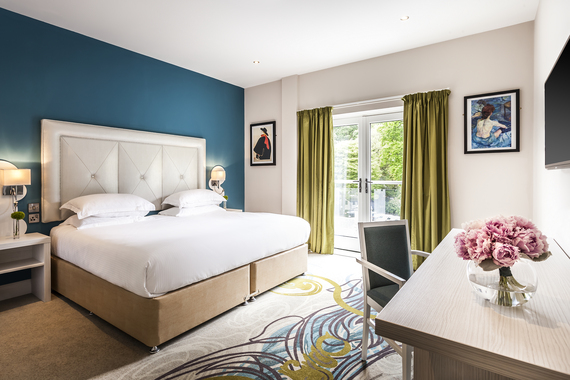 "I wander'd lonely as a cloud..." are some of the most iconic words in poetic history by British poet William Wordsworth. The beautiful lines are from his poem "Daffodils," which was inspired by the beauty of the Lake District when he and his sister stumbled across an array of daffodils. Fans can head to Grasmere in the Lake District to find and explore William Wordsworth first family home, Dove Cottage. The Wordsworth Museum is next door, where you can discover the greatest collection of his letters, journals and poems.

Where to stay: Named after the famous poem, and built as a testimony to the 19th century tourism industry that William Wordsworth inspired, The Daffodil Hotel & Spa offers contemporary luxury on the shores of Grasmere water, just a short walk into Grasmere village. Guests can enjoy the luxury spa, thermal pool, steam room and sauna.
Japan: Yosa Buson Shikoku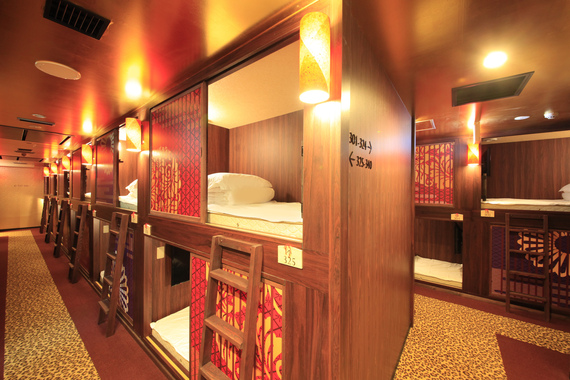 Yosa Buson Shikoku, was famous for his Haiku poems and travelling around Japan. He was born in Osaka but moved to Tokyo in his 20s to embark on his adventure with poetry. After travelling in Honshu he wrote his famous travel diary, Oku No Hosomichi (The Narrow Road to the Interior) and settled in Kyoto where he continued to write and teach poetry. He was also well known for his haiga -- an art form that combines painting with poetry.

Where to stay: For an authentic feel of Japan, stay in the Centurion Cabin & Spa Kyoto, offering capsule rooms in the heart of Kyoto. It's just a two minute walk to the station so easy to explore the city -- Nijo Castle and Imperial Palace are less than two miles away.
All photos credited to: Booking.com
Follow HuffPost Canada Blogs on Facebook
Also on HuffPost:
15 Poems That Were Made Into Movies
Based on the love poem "Bright Star" by John Keats, written for his smitten kitten Fanny Brawne.

Bukowski was a womanizing, alcoholic, deadbeat - and an amazing poet. Mickey Roarke plays Henry Chinaski, a character based loosely on Bukowski's life.

Starring Richard Burton, Peter O'Tool, and Elizabeth Taylor, this British production was based on Dylan Thomas' Under Milk Wood (strictly speaking a radio play, but which reads like poetry on the page).

First cartoon-style, then Jim Carrey-style (whatever that is), Theodor Seuss Geisel (aka. Dr. Seuss') children's poem is a classic on the page or on the screen.

James Franco plays Ginsberg in this biographical look at the poet and play-by-play of the 1957 obscenity trial against the title poem.

Mel Gibson's blue-faced portrayal of 13th-century Scottish warrior William Wallace is based on bard Blind Harry's epic poem "The Actes and Deidis of the Illustre and Vallyeant Campioun Schir William Wallace" - written in the decade prior to 1488.

Homer's "Odyssey" has been adapted for the screen many times, but most recently (and hilariously) by the Coen brothers. The soundtrack is also incredible.

Brad Pitt, Orlando Bloom, and biceps. Just what Homer envisioned.

This classic film is based loosely on Rudyard Kipling's poem about a native Indian hero facing British colonialism. Or you can watch Cary Grant pretend to shoot things.

Disney's Mulan is based on the ancient Chinese poem, "The Ballad of Mulan," a legend from the Northern Wei Dynasty about Hua Mulan, a girl who fights in the Chinese army in her father's place for 12 years.

The film by MGM is based on Alice Duer Miller's original poem "The White Cliffs."

Robert Zemeckis' CGI retelling of the Old English Epic is replete with Angelina Jolie and a dragon. Them's apples to boast about.

Think you can't make a film out of a nonsense poem? Think again! Terry Gilliam of Monty Python fame turned Lewis Carroll's hairbrained verse into a cult movie.

Edgar Allen Poe's classic seems fated to FOREVERMORE be in theaters, given how many film adaptations have been released.

Take your pick! When you're good, you're good. And Shakespeare was, well, pretty good. The Bard of Avon is the ultimate poet/playwright, and hopefully we'll never see the end of him on the big screen.
Follow Booking.com on Twitter: www.twitter.com/bookingcom