Re-defining the D-Word: 'Density Done Well' in Vancouver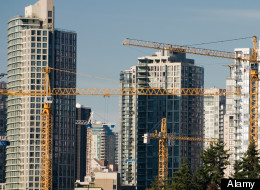 Density can be the most controversial aspect of how cities and communities are planned. It's often nicknamed "the D-Word" because some politicians still actually try to avoid using it in a sentence, and "the third rail of municipal politics" because many prefer not to touch it.
But what I call "Density Done Well" is critically important for any city to avoid the damaging effects of sprawl, while solving our city's toughest challenges, from mitigating climate change, to supporting urban health, energy resiliency, affordability, economic success, creativity, safety, vibrancy and so on. It can make your city much better, in many important ways.
For these reasons and more, despite the political challenges, smart and successful cities worldwide are now tackling the D-Word head on, and looking to model cities who have learned how to do density well, often with the scars to show for it.
Vancouver is such a city, studied and debated globally, not just for our downtown, but for our city and region-wide efforts.
Recently, the Downtown Seattle Association invited me to speak on the subject, to an audience of more than 1,000 people at their annual State of the Downtown Forum. Using our successes and challenges in Vancouver as a model, here's what every city can learn to make the D-Word a cornerstone for successful city-making:
ALSO ON HUFFPOST:
Greater Vancouver's Most Beautiful Buildings
Built in the 1930's, the Burrard Bridge carries motorists, cyclists and pedestrians across False Creek into the downtown from the affluent Kitsilano area. Architect Bing Thom says it's a "gateway to the downtown" that has aged very well.

Not so much a building as an infrastructure project, every station along the line that carries commuters from Vancouver to New Westminster and Coquitlam features a unique design. SFU design Brandon Yan says they provide a "wonderful experience for transit users."

Two glass domes, skating rinks and a downtown UBC campus, this underground public space was a hotbed of activity during the 2010 Olympic Winter Games. Architect Bing Thom calls it a "garden in the middle of the city."

Designers in Greater Vancouver really value their libraries. Vancouver's downtown branch not only offers mounds of books, but a public space that all people can enjoy. SFU design student Brandon Yan: "It's a building that stands out from afar but offers people a wonderful haven in its glass atrium."

Former Vancouver city planner Brent Toderian admires the Woodwards building more for its many uses than its architecture. The building is a unique experiment, combining market housing with non-market units, commercial space and plaza.

Construction began in 1929, and Vancouver had seen nothing like it. It is decorated all over with art deco images of Canada geese, sun rays and marine life. Architect Michael Geller: "If you did a survey, most people in Vancouver would say it is one of their favourite buildings."

Arthur Erickson was inspired by Northwest Coast post and beam structures when he designed this museum at UBC. Vancouver architect Michael Geller doesn't like concrete, but he makes an exception for this one: "I would say that people find that anthropology museum to be an attractive building, even if they're not exactly sure why."
Follow Brent Toderian on Twitter: www.twitter.com/BrentToderian