Prison Should Never Come Between A Mother And Her Child
By Craig and Marc Kielburger
Amid the constant crackle of radios and chatter of inmates, surprising sounds linger in the prison halls.
A baby's coo. A mother's gentle soothing. The creak of a rocking chair, rhymes recited from a children's book, scratches of a crayon.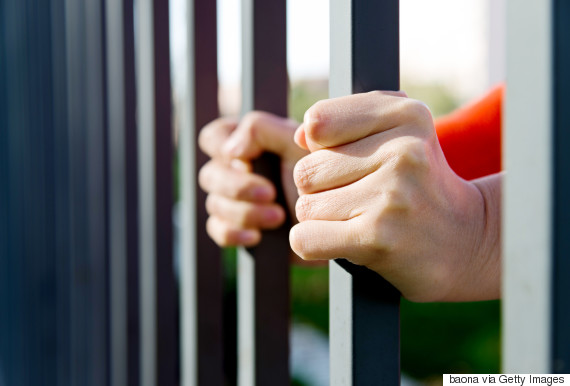 (Photo: Baona via Getty Images)
Behind the barbed wire fence at Alouette Correctional Centre for Women, 50 kilometres east of Vancouver, is a state of the art nursery. It's one of the only mother-child units in a Canadian prison system that leaves many children without mothers.
In fact, Alouette is the only mother-child unit in a provincial-level institution, where 6,000 women serve time in 18 facilities across the country (there are others in federal prisons, but the vast majority of women are sentenced provincially). Experts estimate 20,000 Canadian children are separated from their mothers because of incarceration every year.
"We judge these women. We say, you're a bad woman, you must be a bad mother, so we punish the child as well," says Dr. Ruth Elwood Martin, director of the Collaborating Centre for Prison Health and Education at the University of British Columbia and a former prison physician.
Time with their children is incentive for women to turn their lives around.
Children behind bars may sound like fodder for a juicy story or a bad comedy. But over 90 countries around the world -- including Canada, the United Kingdom and Germany -- have laws allowing prison child care in some form. Eligible women undergo rigorous screening to ensure their children aren't at risk, and the programs have proven benefits.
At Alouette, inmate mothers raise their children under supervision, receive parenting and first aid classes, as well as babysitting support. At age four, children transition to living there part time as they begin school.
Medical studies show that keeping newborns with their incarcerated mothers is the best thing for the baby's health. Time together leads to improved social and emotional growth, limits anxiety and depression, and boosts immune system development.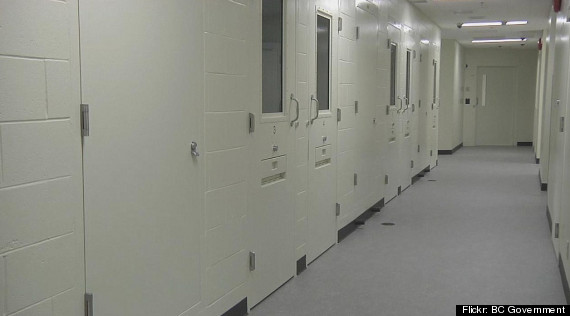 Alouette Correctional Centre for Women. (Photo: B.C. Government/Flickr)
It's also good for the mother's well-being and rehabilitation. Time with their children is incentive for women to turn their lives around and leads to lower recidivism rates.
Bonding time can also heal societal trauma and familial wounds, says Martin, but for most inmate mothers without access to facilities, that opportunity is lost.
Critics say prisons are the new residential schools, contributing to the breakup of indigenous families as the number of indigenous women in Canadian prisons has grown over 100 per cent since 2001.
"We have an opportunity to break that cycle."
-- Dr. Ruth Elwood Martin
Healing family ties is a major part of reconciliation, and prisons offer a unique opportunity to address some of the residual trauma by supporting family bonds.
"We're dealing with tragically high numbers of indigenous women, many who experienced trauma or substance abuse themselves," says Martin. "We have an opportunity to break that cycle."
For two decades, Martin has been advocating for mothers and babies behind bars, calling for mother-child units in all Canadian correctional facilities.
We're echoing her call. Our prison system is meant for rehabilitation, not punishing Canada's most vulnerable families.
The damaging effects of separation can be permanent, Martin says. "Once you take a baby away from its mother, there's no going back."
Craig and Marc Kielburger are the co-founders of the WE movement, which includes WE Charity, ME to WE Social Enterprise and WE Day.  
Follow HuffPost Canada Blogs on Facebook
Also on HuffPost:
5 Countries Proving Prisons Can Work For The Benefit Of Everyone
Norway has one of the lowest re-conviction rates in Europe, at 20%, and 71 prisoners for each 100,000 population, roughly half the UK total. Dubbed the "world's most human prison system" it operates on the principle that custodial sentences restrict the freedom of movement only - and not prisoners' other rights. And there's an intense focus on rehabilitation. "Progression through a sentence should be aimed as much as possible at returning to the community," the government says. One prison, Halgen in the north of the country, has attracted international media attention due to its design - likened to university halls by some media - as well as its ability to serve the prison system's priorities. At Halgen Prison, prisoners: are able to cook meals for themselves have access to ensuite facilities can work in retail stores and other jobs earn points to spend on site have access to scenic running routes within landscaped, secure grounds have large windows with plenty of natural light However, Norway's system became so overcrowded last year it sent 300 prisoners to the Netherlands.

The Netherlands has just 69 prisoners per 100,000 population and has enough capacity in its prisons to accommodate criminals from other countries. Routines exist to rehabilitate "persistent offenders", and those who are motivated can develop skills related to: self care and hygiene; labour; education; spending of leisure time; financial administration; unsupervised settling; and social attitude However, while it pursues many policies aimed at rehabilitation of inmates, some of these have been severely curtailed in recent years. Single-use cells are no longer mandatory, while the amount of hours devoted to activities each week reduced still further. Nonetheless in 2013, it was reported that declining crime rates in the Netherlands meant that although the country has the capacity for 14,000 prisoners, there were only 12,000 detainees.

Denmark has a reconviction rate of 29% -- as opposed to England & Wales' 49% -- and it has 61 prisoners per 100,000 citizens - far fewer than the UK. The number of women guards in Danish prisons has been noted as having a calming effect on majority male inmates. Women are more likely to reduce tensions, and prisoners are more likely to make an effort to talk to them - more so than with their male counterparts. Annette Esdorf, deputy director general of the prison and probation service in Denmark, explained the philosophy to the BBC: "We make an effort to keep crime down by treating the prisoners in the best way. We have a rather humane regime, not because of the prisoners, but because we think it works better this way. "Our prison regime is based on normalisation, a principle of openness and responsibility, because we think it's the best way of avoiding reconviction."

Sweden has a remarkably low prison population rate at just 55 per 100,000 citizens. "Sweden's remarkable prison system has done what the U.S. won't even consider," Mic.com reported last year, stating, "prisons in Nordic countries are designed to treat (prisoners) as people with psychosocial needs that are to be carefully attended to." It is this philosophy which guides Sweden's correctional system. Director-general Nils Öberg told the Guardian: "It has to do with whether you decide to use prison as your first option or as a last resort, and what you want your probation system to achieve. "Some people have to be incarcerated, but it has to be a goal to get them back out into society in better shape than they were when they came in." Rather than "static security" roles, guards in Swedish prisons adopt "dynamic security" - fostering interrelationships between staff and inmates for the benefit of rehabilitation and safety.

Unlike many prisons across the world, Germany has placed an emphasis on pleasing decoration and home comforts - even those as simple as ceramic toilets and wash basins, opposed to the expected stainless steel. It has roughly half the prison population of the UK, at 76 inmates per 100,000 citizens. On a visit to a German prison alongside US justice officials, Vice News found: "Most prisoners have knives and forks in their cells. Though the prisoners cannot access the internet, they have telephones in their rooms, and they can call anyone—even the media." While reconviction rates are around 48%, special efforts are made to reintroduce offenders into society - aided by German culture.
Follow Craig and Marc Kielburger on Twitter: www.twitter.com/craigkielburger