Community Recovery Centres Are Vital for Supporting Mental Health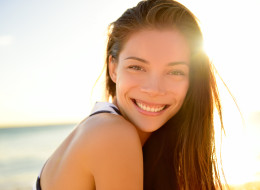 Mental illness is not a priority on the political agenda even with an election on the horizon. We need to get Canadian citizens motivated and ready to speak out so that more funding can be injected into a system that has been weakened by its lack of funding due to frozen base budgets in the community mental health and addictions sector for over three years.
It does indeed "take a community" for people to feel at ease with others who are going through the same issues as they are.  For some individuals in the Toronto-area that community is Progress Place, a recovery centre in downtown Toronto that offers a full range of programs for people whose lives have been interrupted by mental illness. Progress Place participants develop confidence and regain feelings of self-worth at the same time as having opportunities to work at positions in the business community, return to school, develop friendships and social connections, and participate in health and wellness programs.  Having a community that can be relied upon to meet most of their recovery needs is essential to people living with mental illness in need of support. 
Sam from Progress Place says, "Progress Place provided me with new opportunities to believe in myself, I am now working, taking courses and feel like my life matters."
It costs approximately $10 a day for a person to attend a community mental health recovery program such as Progress Place. A CAMH study indicated that the cost of a psychiatric hospital stay ranged from $330 to $681 per day. Supportive housing costs range from $15 to $115 per day depending on the level of support.
Please keep in mind these facts from Canadian Mental Health Association, National:
- One in five Canadians lives with a mental illness
- By the age of 40 more than 40 per cent of Canadians will have or have had a mental illness
- Suicide is the second leading cause of death in 15 to 24-year-olds
- In Canada, 6.7 million people are living with a mental health problem or illness today.  That is three times more than people living with diabetes and almost five times more than those living with heart disease.
- People with a severe mental health problem or illness are likely to die, often from undiagnosed or untreated physical health issues, 25 years earlier than adults in the general population.
It is time to transform mental health and addiction services and programs in Canada.  Mental illness affects more Canadians than other diseases including diabetes and heart disease.  It is imperative for people living with mental illness to have access to treatment and recovery centres in their local community.  Let's push the federal agenda forward and make mental health and addiction a priority so that many more young people will have the opportunities that organizations like Progress Place provide.
This year, World Mental Health Day is observed on Oct. 10. The World Health Organization's overall objective of the day is to raise awareness of mental health issues around the world and mobilize efforts in support of mental health. The day provides an opportunity for all stakeholders working on mental health issues to talk about their work and what needs to be done to make mental health care a reality for people worldwide. 
To celebrate World Mental Health Day (#WMHD2015), recovery centres across Canada raised their voices and danced with a countrywide flash mob on Oct. 9 to "Stomp Out the Stigma."  Here in Toronto the event took place at noon on the northeast corner of Yonge St. and Bloor St. The event highlighted the need to de-stigmatize mental illness that is so prevalent in society today with one in five Canadians experiencing mental health issues.
What is compelling about the event is that the people who participated in the Toronto flash mob are members of a unique community of people who are living with mental illness. They wish to draw attention to the fact that they are the lucky ones who have the opportunity to participate in a recovery program and get the help they need to put their lives back on track.  They danced along with their colleagues from other recovery programs across Canada with the intent to reduce stigma, increase the profile of mental illness as well as the programs that help them on their journey of recovery.
For more information on local flash mobs happening across Canada, contact Criss Habal-Brosek, co-chair of Clubhouse Canada.
Find out more about Clubhouse recovery centres in your area:
British Columbia: www.PathwaysClubhouse.com
Alberta: www.PotentialPlace.org
Nova Scotia: http://www.crossroadscapebreton.ca
Prince Edward Island: https://pei.cmha.ca/programs-and-services/clubhouse-program/
Ontario (Toronto): www.progressplace.org
Ontario (Sault Ste Marie): http://ssm-algoma.cmha.ca/our-services/clubhouse/
Ontario (Welland): www.oakcentre.ca
MORE ON HUFFPOST:
9 People Who Have Changed The Conversation Around Mental Health
Don't be fooled by Terry Bradshaw's demeanour on NFL broadcasts; even tough guys like the Super Bowl-winning former quarterback have struggled with depression. The ex-Pittsburgh Steeler opened up about his struggle with the illness in 2004, and how he had difficulty "bouncing back" after a divorce. "With any bad situations I'd experienced before — a bad game or my two previous divorces — I got over them. This time I just could not get out of the hole." He has also talked openly about his struggles with memory loss, which resulted from concussions he sustained in his playing days.

In "Silver Linings Playbook," Bradley Cooper played Pat Solitano, a Philadelphia man struggling with bipolar disorder after being released from an institution. Cooper admitted to knowing very little about the illness before the role, but he has since spoken openly about mental health, talking about veterans dealing with PTSD in a speech at the MTV Movie Awards, and attending the White House's National Conference on Mental Health in 2013. At the conference, he talked about how a friend was diagnosed with bipolar disorder, and how people dealt with it by not talking about it. Cooper encouraged delegates to "[help] people understand that they're not alone, that the thing they're feeling, it probably has a name."

Last year, as Robert De Niro's film "Silver Linings Playbook" was in theatres, he broke down crying while talking to Katie Couric about his father's difficulties with bipolar disorder. "I don't like to get emotional, but I know exactly what he goes through," he said of the film's character Pat Solitano (played by Bradley Cooper). De Niro's public discussion helped to show how families also suffer when people close to them experience mental illness.

Canadian Olympic medallist Clara Hughes is among the most prominent voices speaking out about mental health in the Great White North. The speed skater and cyclist, who is the only person to ever win multiple medals in both the Summer and Winter Olympics, has been open about her struggles with depression, which have been present throughout her athletic career. Hughes took that experience and channeled it into a job as spokesperson for Bell Let's Talk, an initiative that aims to end the stigma around mental illness. She cycled across Canada for 11,000 kilometres as part of "Clara's Big Ride for Bell Let's Talk," which triggered a conversation around mental health from coast to coast to coast. Hughes visited 105 communities and 80 schools and youth groups as part of the ride.

Michael Landsberg, host of TSN's Off the Record, cuts an energetic figure on TV. But in 2010, he went public about his struggles with depression in a TSN special alongside ex-NHLer Stephane Richer in an effort to let men know that it's OK to talk about it. The special triggered as many as 30 emails, all of them from men, Landsberg told The Toronto Star. Years later, he helped a woman who tweeted at him about her plans to kill herself. Landsberg found the woman and sought help for her from the police.

Actress and singer Demi Lovato did not have a strong relationship with her father, but when he died, she went public about both his and her own struggles with mental illness. She also established the Lovato Treatment Scholarship, which helps to pay for people's treatment.

As a figure skater, Elizabeth Manley did Canada proud by winning a silver medal in ladies' singles at the 1988 Winter Olympics in Calgary. Prior to the 1984 Sarajevo Olympics, she experienced a series of unfortunate events. Her coach left her, she ended up training in the U.S. away from those closest to her, and her parents divorced. Manley gained weight and her hair fell out. She was diagnosed with a nervous breakdown and depression. Manley has since become a spokeswoman on mental health issues. She told her story in her 1990 autobiography "Thumbs Up!" and organized "Elizabeth Manley and Friends," a 2012 benefit show whose proceeds went to teen mental health initiatives.

Who can forget Amanda? The 15-year-old from Port Coquitlam, B.C. jumpstarted a whole new discussion on bullying and mental health after she went public with allegations of harassment in a heartbreaking video that was posted on YouTube. Then on Oct. 10, just over a month later, she killed herself. Her death sparked an outpouring of emotion from around the world, and prominent voices such as B.C. Premier Christy Clark cited her in speeches at We Day 2012 in Vancouver. Her mother Carol Todd also set up a trust fund at Royal Bank of Canada, which would raise money for young people living with mental health issues.

In 2006, Margaret Trudeau, ex-wife of former prime minister Pierre Trudeau, went public over her struggle with bipolar disorder, and how she used marijuana to cope with it. She has spent subsequent years since giving speeches about the condition, telling packed audiences about her highs and lows. Her book "Changing My Mind" details her life as it's been affected by the disorder and offers advice to others who live with it.
Follow Criss Habal-Brosek on Twitter: www.twitter.com/progress_place