8 Relationship Resolutions Every Couple Should Make
Ah, we all love a fresh start, don't we? But between charging up that new Fitbit and vowing to stay on budget, be sure to make a few promises to your sweetheart. Here are eight relationship resolutions every couple should make:
1. Talk to your partner like he or she is someone you love.
That is, watch your tone! Keep criticism, contempt and snarkiness out of your voice. No one likes to be badgered, belittled or barked at. Mind your manners.
2. Listen to your partner's complaints.
For whatever reason, people often stop listening to their partner's legitimate complaints about the relationship, be they about money, housework, sex, in-laws, texting, etc. You may not agree with your partner's complaints -- you don't have to -- but you do have to listen to them with humility and an open heart so that you can work together to resolve them.
Keep criticism, contempt and snarkiness out of your voice.
You're not in it alone. The more you take your partner's complaints seriously, the more he or she will take your complaints seriously.
3. Don't have a child-centered marriage.
We all love our kids, but parents who let their lives revolve around their kids do a poor job of modeling what it takes to make a long-term, romantic partnership work. Teaching your kids how to make marriage work is one of your jobs as a parent. At the same time, be sure that you're not "dominating" the parenting role in your marriage.
I hate to say it, but I see many cases where Mom is sidelining Dad in the parenting department. Moms who do this rob their children of a father's wisdom and discipline. They also weaken their marriage, as Dad grows increasingly resentful and distant from the family unit.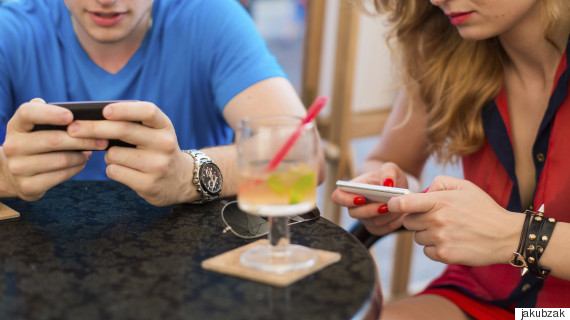 4. Put technology in its place.
Translation: Put down the damn phone and talk to your partner! Nothing is more irritating than feeling second place to a smartphone.
5. Limit opposite-sex friendships.
As a practitioner who specializes in helping couples overcoming infidelity, I can tell you that the vast majority of affairs begin as "innocent" opposite-sex friendships. The problem is so pervasive that it warranted an entire book (Couples in Crisis: Overcoming Affairs & Opposite-Sex Friendships).
Of course, we all have and are entitled to opposite-sex friends and associates. But if you want to insulate your marriage from infidelity, you will keep them at arm's length and insist that your spouse do the same. That isn't insecurity, it's security.
Don't let a day go by without letting your partner know that you appreciate him or her.
6. Love the one you're with.
Many people are short-sighted, self-focused and impulsive when it comes to relationships -- the moment they face a problem, they think the grass is greener elsewhere. It's why so many people spend so much of their adulthood jumping from relationship to relationship. Think long-term and be aware of your own faults.
Take pride in the idea of keeping your relationship and family together. You know those old couples walking hand-in-hand on the beach? They didn't give up the first time their partner pissed them off.
7. Appreciate your spouse in words and gestures.
Don't let a day go by without letting your partner know that you appreciate him or her. Feeling unappreciated is a common complaint in almost every troubled relationship.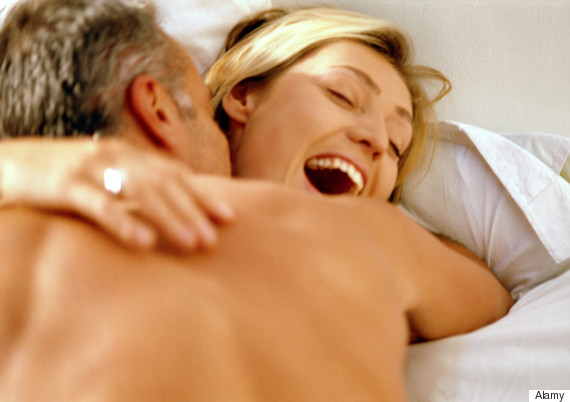 8. Remember that love and sex are two sides of the same coin.
Most of the points on this list are about creating a loving relationship; however, sex is what distinguishes a romantic relationship from other relationships. Without it, couples risk turning into roommates instead of loving partners. Work to maintain a vibrant sex life that is satisfying, pleasurable and respectful to both partners.
Of course, there are many other relationship resolutions worth making, from getting on the same page about finances and health to learning how to resolve conflict and having more fun together. Nonetheless, the ones I've presented here can lay the foundation for a loving, healthy partnership not just this year, but for many years to come.
Visit Debra's private practice at MarriageSOS.com
MORE ON HUFFPOST:
"Ask yourself one key question, can I assume positive intent when it comes to this person?" says holistic coach Ekene Onu. This matters because in most good relationships, the answer is yes — and changing your mindset to consider that can provide you with needed perspective. "Even when your partner does something that impacts you negatively, if you can assume positive intent then your approach to conflict resolution will likely be different because you know that they didn't intend to hurt you," she says.

Constantly looking for someone to blame in the relationship when things go wrong can really add a negative tone to your interactions over time. "Instead of blaming your partner for something you don't like or upsets you, try a softer approach like saying, 'I feel upset or hurt when you leave your clothes on the floor after I told you that bothers me,'" says psychotherapist Jessica Marchena. "You can also say, 'I feel unheard and my feelings don't matter to you.'"

Make an effort to start the day off on a positive note by avoiding morning nagging and arguing, says blogger Surabhi Surendra. "Morning is the most important time of the day and thus if spent peacefully and in a loving, thankful way can lead to a peaceful, happy day," she says.

Couples often share their dreams with each other in their early days, Onu says, but don't necessarily keep that up over the years. They might stop for a variety of reasons, big and small — but continuing to picture your partner in your future dreams can help you keep him or her in your resent, she says.

It's natural that after a long period of time together, you fall into a day-to-day routine. And when we all live such busy lives, it can be hard to break from the regular cycle of work-kids-housework-repeat. But that can lead couples to feel more like roommates than romantic partners. "You can repair this issue by setting goals together for you as a romantic couple," says relationship coach Ravid Yosef. "Try date nights, holding each other while watching TV, sitting down for dinner and speaking to each other — kid-free, logistics-free talk time or doing things you love doing together."

Never saying "I love you": Making a point of sharing your feelings, even briefly, can be a good reminder to you and your partner of why you're in for the long haul when things are tough day to day. "This builds emotional connection," says Marchena. "Even sending an 'I love you' text lets your mate know that you are thinking of them."

It's easy for little gestures like hugs and kisses to slowly fall out of a relationship, but they're important to hold on to because they can help maintain your intimacy in small ways when life is busy. "I have been married for more than six years and we still begin our mornings either with a kiss or a hug," Surendra says. "Nothing can beat this daily ritual."

Just making a point of spending time together that doesn't involve screens can increase you emotional connection by giving you more opportunities to really talk, or to cuddle without phones and laptops in the way. "Put the phone down after a certain time and do something together, even if it is just watching TV or a movie," Marchena says. "And also make a rule that there are to be no screens at the dinner table. Or cuddle and be together without the screens."

"Shared experiences bond partners," Onu says. You don't have to do everything together — but if the only experiences you share are the mundane ones of running your household, then you're missing out on a simple way to grow your bond as a couple. "Make an effort to have more shared experiences than not," Onu suggests. "It gives you something to remember when things get tough." Getting back to that can be as simple as scheduling a regular date night, signing up for a class together, or planning a vacation with just the two of you.

"We're neurologically programmed to predict the future based on our past," says Yosef, "and so we make a lot of assumptions about how our partner feels and how they will react instead of actually acknowledging what's happening in the moment and dealing with it appropriately." Take the time to be mindful of your thoughts and what is really behind them before you just run on them based on past behaviour in your relationships or assumptions about your partner's intentions. "Ask yourself, is this a feeling or a fact?" she says.

"Self awareness is a powerful tool of success in every area of life — particularly in relationships," Onu says. Take some time to think about who you are and what you need from a relationship. For example, are you an introvert who needs regular alone time to recharge and bring your best self to your partner? Knowing things like that can help your relationship by making it easier to explain your needs to your partner, or to understand theirs.
Follow Debra Macleod on Twitter: www.twitter.com/DebraMacleod