I Made Out With a Married Man, and Told His Wife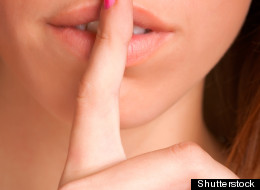 So as the countdown begins to this year's Calgary Stampede, I'm reminded of last year's "debacle" during the festivities. That is, I spent eight hours at a bar with a handsome "urban cowboy" who professed to be single and genuinely smitten by me. A day later, I found out that he was married -- and I chose to track down and tell his wife.
I wrote about that incident last year here on the Huffington Post. And reader reactions were strongly divided, from mighty applause to others calling me a "home-wrecker" and a "woman with anger issues."
"Did I make the right decision?" I asked myself over and over. All roads of my analysis lead to the answer, "yes" No doubt it was painful information for his wife to hear. Yes, I was angry and hurt when I told her, too. But having been the victim of infidelity during my marriage, I knew what it was like to sit at home with the kids while husband dearest had his cake and ate it too. More than anything, I wished someone had had the balls to tell me.

Thus, after a year of no communication with this man or his wife, I decided to email her this week. My goal was not to find out if they'd broken up, rather, to ask if she despised me for telling her. This is the message I received back:

"Delaine,

I do not despise you. On the contrary I'm still glad that you told me. I've become a much stronger woman since last year, making decisions that are good for me and my future, including working part-time. I'm speaking my mind a lot more with "Brian" around a lot of issues. And he, in turn, has become a much better husband than ever -- supportive, communicative, and a lot more mellowed out.
I think ignorance is not bliss. I would rather know than not, because then I cannot be a victim and say I had no idea what he was, or is capable of.
After you told me, my marriage was rocky for quite some time. I wasn't sure if I wanted to stay or go. But time and much communication helped me realize that his cheating with you was one small indiscretion in 20 years (that I can prove) and that was a case of man trying to show off to a bunch of idiot friends. And though I highly doubt that his version of events from that night are true, I've chosen to move on and be happy where we are.
If he ever cheats again, we will be done. He has been banned from hanging out with those Stampede friends, though they do have business dealings on occasion. A couple of months ago, he went with them to a hockey game. He was home by 11 o'clock, while the others headed out to the strippers.
I do have moments when I remember back to all that happened, aand the feelings that surface are not pleasant. But I remind myself of how much things have changed in a year and realize I've never been happier. I'm content with my choice, Delaine, but my eyes are wide open."
So there you have it folks -- one year later and straight out of the victim's mouth. Are you surprised?
I'm not.
10 Alleged Celebrity Marriage Wreckers
In 2004, Brad Pitt allegedly fell for his "Mr. and Mrs. Smith" co-star, Angelina Jolie, while he was still married to Jennifer Aniston. A media frenzy ensued, and soon after filing to divorce Pitt in March 2005, Aniston opened up about the split, as well as Jolie and Pitt's photo shoot as a married couple in W magazine. "There's a sensitivity chip that's missing," Aniston said of Pitt in an interview with Vanity Fair .

After third husband Mike Todd died, Elizabeth Taylor reportedly found comfort in the arms of Todd's best friend, Eddie Fisher, who was married to actress Debbie Reynolds at the time. Soon after leaving Reynolds, Fisher and Taylor married, making him the screen siren's fourth husband. When asked about her role in the dissolution of Fisher's marriage, Taylor reportedly said, "You can't break up a happy marriage. Debbie's and Eddie's never has been." As for Reynolds, she's apparently moved on from the affair. "I don't blame Elizabeth now -- now that I have more of a brain about it. At the time it was just such a shock to me," the star told Oprah in February 2011.

Before leaving for a three-week rehab stint, Radar Online alleged that Gerard Butler had broken up the marriage of an unnamed newlywed actress. "They would exchange heated text messages, emails and phone calls," an anonymous source told the site. "She thought Gerard wanted to be in a relationship with her but then she found out he was involved with other girls, and hadn't been exactly honest with her about what was going on in his life."

Tori Spelling and Dean McDermott reportedly slept together the first night they met, though they were each married to different people at the time -- Spelling to actor Charlie Shanian and McDermott to Mary Jo Eustace, with whom he had just adopted a newborn baby. Spelling divorced Shanian in October 2005, merely 15 months after their $1-million wedding, and eloped with McDermott the following May. In her book "sTORI Telling," which was published in 2008, the actress wrote of her split from Shanian: "It needed to end, but it could have happened in a nicer way." Spelling and McDermott, who star in the reality show, "Tori & Dean: Home Sweet Hollywood," recently announced that they're expecting a fourth child.

In July 2008, Alex Rodriguez's wife, Cynthia Scurtis, filed for divorce from the New York Yankees slugger. In her filing, she accusing him of emotional abandonment, "marital misconduct" and extramarital affairs. According to The Telegraph, Scurtis believed the the three-time M.V.P. was having an affair with Madonna, who was married to Guy Ritchie at the time. The popstar denied the claims, insisting that she and A-Rod were just friends.

In July 2000, Meg Ryan and Dennis Quaid announced they were separating amid allegations of an affair between Ryan and her "Proof of Life" co-star Russell Crowe. A month before the filing, Ryan and Crowe were allegedly seen "cuddling, hugging, kissing" on-set, a source told People magazine. Quaid and Ryan's divorce was finalized in 2001. Meanwhile, the actress' relationship with Crowe reportedly fizzled out after a few months.

In April 2009, rumors surfaced that LeAnn Rimes and Eddie Cibrian -- both married at the time -- were having an affair on the set of television movie "Northern Lights." Cibrian released a statement denying the accustations, while Rimes neither denied nor confirmed them. But, by December 2009, Rimes' husband, Dean Sheremet had filed for divorce -- a move that came just three months after Cibrian split from Brandi Glanville, his wife of eight years. Rimes and Cibrian wed in April 2011. Rimes later opened up about the circumstances surrounding her split and remarriage, telling Great American Country, "I didn't have the tools to know how to do it the right way... I'm not glad it happened, but I know why it did."

In 2008, Balthazar Getty had a highly publicized affair with Sienna Miller, culminated in a series of NSFW photos of the pair enjoying an Italian getaway. Getty and his wife, Rosetta, soon separated, but by September 2010 the Gettys were back together and opening up to Harpers Bazaar about the "challenging time" in their marriage. "I loved and missed my family too much not to make it work," the actor told the magazine.

Ben Affleck and Jennifer Lopez met on the set of box-office bomb "Gigli" in early 2002, while Lopez was married to second husband, Cris Judd. Three days before Lopez filed for divorce from Judd in July 2002, People reported that the actress was already introducing Affleck as her "new boyfriend" to friends. Though the pair known as Bennifer became engaged in November 2002, the relationship was over for good by January 2004.

Dita Von Teese filed to divorce rocker Marilyn Manson in December 2006, after one year of marriage. Sources told People magazine that Manson's relationship with the Evan Rachel Wood played a part in Von Teese's decision to file for divorce, though Wood claimed that she and Manson were merely "movie buddies" and only got together after he and and his wife had split. Manson and Wood became engaged in January 2010, but by August 2010 the pair had reportedly gone their separate ways.
Follow Delaine Moore on Twitter: www.twitter.com/Delaine_Moore