Dealing With My Manic Highs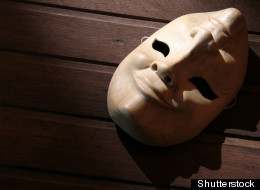 I wrote about depression and concurrent disorders a few weeks ago. We are hearing more about bipolar disorder. Silver Linings Playbook portrayed the life of a family living with it.
When I was first diagnosed with recurrent chronic depression I also took a little test. Seven questions. It seems I was one check mark away from a diagnosis of bipolar disorder! There is a history of bipolar disorder in my family (my father) so it wouldn't have been a shock. I have experienced manic moments. I just wasn't aware all those years ago that what I was experiencing was mania. Recognizing moods makes life so much easier.
I recently went through a manic high. Haven't had one for a long time. My teeter-totter ride tends to land on depression. When I am manic I become light-headed, giddy. I feel like champagne bubbles exploding at the top of the glass. I talk faster and I don't edit. Some might ask what's different about this. But those who know me well do notice a more frenetic pace.
I am aware of my mania. I watch myself going higher and higher and I feel my moorings slipping, like a hot air balloon almost ready to go and the ropes give way too soon and the occupants lose their balance. I feel myself slip away into a different place. I never do anything outrageous. I thank my meds that I rely on to keep me falling deeply into the abyss also keep me from losing myself, from disappearing.
I sometimes get frightened by the highs. They can be beautiful when I feel that I am surrounded by meadows of happiness. But there are times when I fear that I will fly so high that I won't come back. I am fortunate that I do not teeter to the other side right after a manic high. I usually come in for a comfortable landing.
While I have lots of thoughts when I am manic, I don't have any great thoughts. It is in the depressions that I come to know myself better. As long as I am just teetering on the edge, and do not fall deeply into the abyss I find myself thinking more and more about meaning, purpose. I talk to God a lot more, too.
There is comfort in shared experiences. I read An Unquiet Mind by Kay Redfield Jamison. She is Professor of Psychiatry at the Johns Hopkins School of Medicine and one of the leaders on manic-depressive illness. What makes this story special is that it is her story, her memoir about manic depression-bipolar disorder. I am enclosing two of her stories about her memories of flying high.
BLOG CONTINUES AFTER SLIDESHOW
Celebrities With Bipolar Disorder
After spending three months in a rehab facility for bulimia, anorexia, cutting and depression, Lovato also announced she'd been diagnosed with bipolar disorder. Lovato told People magazine she didn't know she had the disorder until she entered treatment. Lovato continues to speak out about her experience to help others. "Bipolar depression really got my life off track," she said in a video for The Mental Health Listening & Engagement Tour. "But today I'm proud to say I am living proof that someone can live, love and be well with bipolar disorder when they get the education, support and treatment they need."

Actress Catherine Zeta-Jones publicly disclosed her diagnosis after seeking treatment. Though she wasn't initially going to come public (on an episode of "The Oprah Winfrey Show," husband Michael Douglas said he suspects someone at the hospital leaked information to the press), Zeta-Jones has nonetheless voiced her support for those who also suffer from bipolar disorder. In an interview with People, Zeta-Jones said there is "no need to suffer silently," and that if her speaking up encourages just one person to seek help of their own, then her experience was worth it.

The star of "Terminator" told Larry King in 2005 that the bigger her life and career grew, the worse her mental health and bipolar disorder became. And because she suffered from depression while growing up, Hamilton said she now has a very open dialogue with her children and reminds them it's okay to speak up about their feelings. In a 2006 interview for "Sidewalks," Hamilton described the mood swings she often suffered before being diagnosed and receiving proper care for the condition. "I like to speak out to let people know that they're not alone," Hamilton said.

Fisher first publicly discussed her experience with bipolar disorder with Diane Sawyer in 2000, telling Sawyer she was convinced for many years she was only a drug addict before finding out she was manic depressive. (Although it should be noted that drug addiction is a serious problem that is not simply a matter of choice and willpower). The Star Wars star has since been very open about her struggle with the disorder, including the time she spent in a mental hospital following a particularly difficult episode. "At times, being bipolar can be an all-consuming challenge, requiring lots of stamina and even more courage," Fisher wrote in her 2008 memoir "Wishful Drinking." "So if you're living with this illness and functioning at all, it's something to be proud of, not ashamed of."

The Academy Award-winning actress was diagnosed with bipolar disorder at 35 years old. In an interview with "Everyday Health," Duke said the diagnosis came as a relief, because it meant she wasn't the only person in the world feeling the way she did. In her memoir "A Brilliant Madness: Living With Manic-Depressive Illness", Duke says she knew from a young age there was something wrong with her, "but I thought it was just that I was not a good person, that I didn't try hard enough." Duke has been an advocate for bipolar disorder awareness for years. She's spoken out about her experience on numerous occasions, including on "20/20," "The Oprah Winfrey Show" and during a 1997 interview with Barbara Walters on "The View." Duke told Walters she considered herself lucky to have had "access to the media, to write a book and talk about" her experience. Duke continues to speak out; in 2005, she was asked to testify before Congress on mental health-related issues.

The former "Dateline" NBC host discussed her bipolar disorder diagnosis in a 2004 interview with Matt Lauer. After struggling with minor depression for several months and not getting better, Pauley said she was shocked when the doctor explained she was actually suffering from bipolar disorder. In her 2004 memoir "Skywriting: A Life Out of the Blue," Pauley writes she doesn't know if or when she'll have another bipolar episode, but that she's now adapted and learned to be more aware of her moods and how she's feeling. "The world has not become spontaneously organized to make accommodations for my weaknesses while nurturing my newly discovered strengths," Pauley wrote.

In July, after canceling a number of the band's tour dates, Passion Pit's lead singer told Rolling Stone he had been diagnosed with bipolar disorder when he was 18 and was experiencing a particularly debilitating bout of depression when the band was set to tour, HuffPost reported. "My depression was so bad three weeks ago when we had to cancel everything -- people don't understand this. People don't understand that it's not just debilitating; it's all-encompassing," he told Rolling Stone.

The "Saved By The Bell" actress's mother told People magazine Voorhies has been diagnosed with bipolar disorder, after video from an interview taped for Yahoo! in which Voorhies seemed to struggle through her answers went viral, ABC News reported. "There are things that have traumatized her," her mother Tricia told People, but the actress maintains that she isn't sick.

The Mayo Clinic released a statement in August that the congressman and son of the Rev. Jesse Jackson was receiving treatment for bipolar II disorder, after taking an unexplained medical leave two months earlier. His wife had previously called his depression "debilitating", the AP reported. The Mayo Clinic has stated he was responding well to treatment.

The action star told E! Online he was being treated for bipolar disorder with the drug sodium valproate, Everyday Health reported. "Since I'm doing that it's, like, BOOM! In one week, I felt it kick in. All the commotion around me, all the water around me, moving left and right around me, became like a lake," he said.

The reality TV star has experienced a number of high-profile ups and downs on camera. She told People magazine that she takes medication for bipolar disorder after being diagnosed in 2008. "I don't think I'm bipolar, to be honest with you," she said at the time. "I'm just really outgoing. I think everybody thinks they're bipolar these days. You're a teenager, you have hormones. You're gonna switch up every two seconds!" But she spoke more vulnerably about her diagnosis later with E! News, saying "I struggle with it. I hate it. I grieve over it" of her diagnosis.
From An Unquiet Mind:
Story One
There is a particular kind of pain, elation, loneliness, and terror involved in this kind of madness. When you're high it's tremendous. The ideas and feelings are fast and frequent like shooting stars, and you follow them until you find better and brighter ones. Shyness goes, the right words and gestures are suddenly there, the power to captivate others a felt certainty. There are interests found in uninteresting people. Sensuality is pervasive and the desire to seduce and be seduced is irresistible. Feelings of ease, intensity, power, well-being, financial omnipotence and euphoria pervade one's marrow. But, somewhere, this changes. The fast ideas are too fast, and there are far too many; overwhelming confusion replaces clarity. Memory goes. Humour and absorption on friends' faces are replaced by fear and concern. Everything previously moving with the grain is now against-you are irritable, angry, frightened, uncontrollable, and enmeshed totally in the blackest caves of the mind.
Story Two
The countless hypomanias, and the mania, itself all have brought into my life a different level of sensing and feeling and thinking. Even when I have been most psychotic-delusional, hallucinating, frenzied -- I have been aware of finding new corners in my mind and heart. Some of those corners were incredible and beautiful and took my breath away and made me feel as though I could die right then and the images would sustain me. Some of them were grotesque and ugly and I never wanted to know they were there or to see them again. But always, there were those new corners and-when feeling my normal self, beholden for that self to medicine and love-I cannot imagine becoming jaded to life because I know of those limitless views.
The most important lesson to learn is that you can live with bi-polar disorder, you can live well. You can succeed at your chosen profession. It is also important to learn from those who walk before you. Do not fear.
Follow Diane Weber Bederman on Twitter: www.twitter.com/DianeBederman