Don't Micromanage Your Staff, Coach Them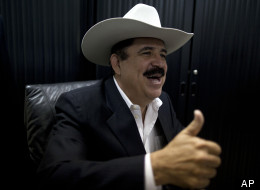 If you want performance out of your people it is time that you start coaching them. Engage them, encourage them, reward them and coach them. Provide them with the tools that they need to make an impact in the organization. Talk with them about what your vision is, give them tips on how to succeed in the organization and then get of the way. Let them do their thing. But, do not disappear on them.
You need to stay close, but not burdensome; you need to be there to provide the right guidance when needed. And, perhaps most importantly, you need to know when to step away. This is not rocket science, but it is an art and a science. You need to become adept at reading your people and understanding when you need to be there for them, and the science is in how you show up for your people.
If done wisely, your coaching sessions can replace your performance management conversations. It is unlikely that you will be able to sway your company to drop performance management completely, so it is important that you set proper expectations with your people. Not every coaching conversation should be a part of the formal performance record. You need to create a space where it's ok to provide coaching and guidance. A space where employees understand that coaching is not a form of discipline and that it isn't something that will always land in the formal record. That being said, it is also important to make it clear that if the guidance provided in some of the coaching sessions continues to go unheeded and performance continues to dip, it may very well become a part of the formal performance process.
Coaching is a balance between art and science. You do not want to appear that you are micro-managing your people, but you do not want to leave them in the wilderness. To become a good coach, you should think about the dynamics at play that include the culture of the organization, the business goals and objectives, the interpersonal relationships and the hard science of how to get results in a competitive environment.
This is your team, it is time to step up and coach... and then get out of the way and let them do their thing.
5 Reasons Work Is Good For Your Health
This may sound glib at first, but it's really true. Having a regular income means that you can avoid many of the health pitfalls of poverty and profound poverty. These include, according to the CDC, access to health care, management of chronic conditions, a healthful, nutritious diet, regular exercise, a reduction in stress and overall good mental health. And, as we covered recently, sleep problems can disproportionately affect the poor.

Sure the Affordable Healthcare for America Act will help close the gap, but having employer-based insurance is a major indicator of healthfulness. Not only do these insurance plans make it easier to have regular check ups and continuous medication coverage, they often offer wellness incentives, like discounted gym memberships, smoking cessation programs and weight loss counseling.

Research shows that people who have good relationships with coworkers actually live longer. They also report greater happiness and life satisfaction. Overall, belonging to a group provides a social safety net that is associated with longevity.

For those who have been unemployed -- especially due to injury or illness -- evidence shows that returning to work can speed recovery.

Work is often tied up in our sense of purpose and one indication of that is the growing number of people who choose to keep working into old age. Dr. Robert Butler, founding director of the National Institute on Aging and CEO of the International Longevity Center told NPR that older adults may continue working because "they have something to get up for in the morning. It gives them a real goal, a sense of meaning."
Follow Dr. Curtis L. Odom on Twitter: www.twitter.com/@curtisodom