If Your Child Has ADHD You Could Qualify for a Tax Credit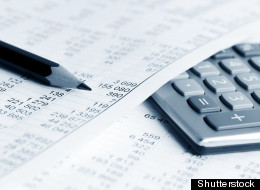 Canada Revenue Agency (CRA) has a provision for individuals living with a disability to claim a disability tax credit. While this has been in place for a long time, it was just a few years ago that individuals with Attention Deficit Hyperactivity Disorder (ADD/ADHD) were allowed to claim the tax credit, if they meet the criteria as set out by CRA.
If you qualify for the disability tax credit, CRA will allow you to claim a disability amount on your tax return, and this will then reduce the amount of tax that is owed. This lowers the amount of tax that you pay, as long as you are paying tax. To qualify, your health care professional will have to complete the T2201 form, and then you submit it to CRA for review. For more information on the disability tax credit, refer to the CRA website, or talk to your tax professional.
You can qualify for the DTC if you (or your child) have ADHD, though getting approved is not ensured. The DTC is approved for people who have a significant disability related to their condition. Some people with mild ADHD have mild to no disability, and some people with severe ADHD have very significant disability related to their condition. This is where the documentation provided by your healthcare professional becomes important for CRA to determine if you qualify.
If you have a child or teen with moderate or severe ADD/ADHD, or ADHD with significant coexisting conditions (like Autism, Depression, Oppositional Defiant Disorder, Anxiety, Learning Disabilities) it is worth completing the form and applying. To do this, download the T2201 form from CRA and have your doctor complete it. In general, doctors will charge a small fee for completing the form, and you can talk to your doctor about the fee if you have a concern with it.
Beware of Disability Tax Credit Marketing Companies:
When considering the disability tax credit, it's important to be aware that there are third party companies who can help you to apply. When they help, they will have you sign a contract in which you commit to provide them with as much as 33 per cent of the money you receive back from the government. When you consider the fact that if you're approved, CRA can go back for up to 10 years (if applicable), the amount that families can receive back from CRA can be thousands of dollars.
In my experience as a psychiatrist in clinical practice, these companies provide some help to the doctor in completing the form (i.e. they provide some suggested wording), and they help families to understand the process. However, I have never found their wording to be any better than wording that I use already for my patients, and as such, it has been my experience that they have added no value whatsoever to the process, apart from reassuring families along the way.
These companies spend a lot of money advertising online and offline to convince you that they can help you to get thousands of dollars from the government because of your ADHD. The reality is that if you download the form yourself, and have your doctor fill it out, you are just as likely to get approved, and you'll save yourself up to one third of the money that is rightfully yours.
The best approach is to talk to your doctor about the disability tax credit. If you think you may qualify, get your doctor to fill out the form for you, and send it in to CRA. Avoid using the companies which take too much of your money for relatively little service.
Children's Health Stories Of 2012
In January, the Centers for Disease Control and Prevention reported that the numbers of twins in the U.S. has jumped in the last three decades: In 2009, 1 in every 30 babies born in the U.S. was a twin, compared to just 1 in every 53 in 1980. Why? Chalk it up to more and more couples using assisted reproductive technology, as well as an increase in women waiting to have kids until their 30s when the odds of having twins increases, AP said.

In March, the Centers for Disease Control and Prevention released new figures on autism spectrum disorder in the U.S. and they were up: 1 in 88 children is now believed to have autism, compared to the previous estimate of 1 in 110. Experts attribute much of the increase to better screening and diagnosis, AP reported, but that does not mean the findings aren't cause for concern. "Autism is now officially becoming an epidemic in the United States," Mark Roithmayr, president of Autism Speaks, said at a news conference.

A Centers for Disease Control and Prevention survey from July found that 1 in 13 pregnant women in the U.S. drink alcohol. And of those who said they drank, 1 in 5 admitted to going on at least one binge -- having four or more drinks at once. A study that came out a month later found that drinking during pregnancy has long-lasting effects on children's size.

More and more kids are swallowing batteries, a Centers for Disease Control and Prevention report found, sending thousands of children to the ER each year. Between 1997 and 2010, nearly 30,000 kids up to age 4 were taken to the emergency room for battery related injuries, MyHealthNewsDaily reported in August. More than half of the cases involved small, circular button batteries.

In August, the American Academy of Pediatrics -- the U.S.' major pediatrics organization -- revised its policy on infant male circumcision, saying that the health benefits outweigh the risks. But the new guideline stopped short of recommending it routinely, stating instead that it should simply be available to parents who choose it for their sons. To the great surprise of no one, the policy was an immediate source of debate, with one "intactivist" leader telling HuffPost that the AAP had failed to address what she called the "real risks and harms of circumcision."

Also in August, the Centers for Disease Control and Prevention announced that more moms in the U.S. are breastfeeding their babies. Some 47 percent of moms breastfed their babies for at least six months in 2009 (the latest year for which there is data). That's up from 44 percent the year before. "The headlines 10 years back were, 'Mothers don't breastfeed enough; Is something wrong with mothers?'"Dr. Alison Stuebe, an OB-GYN and assistant professor of maternal and child health at the University of North Carolina told HuffPost. "We've recognized that this is crazy. Let's fix the system rather than going after moms.'"

The number of kids and teens being prescribed antipsychotics has soared, an August study in the Archives of General Psychiatry found. Psychiatrists now prescribe the drugs in one out of every three office visits with children, and increasingly for off label use -- namely, the treatment of ADHD. The latter in particular, experts told HuffPost, is cause for serious concern: "Although antipsychotic medications can deliver rapid improvement in children with severe conduct problems and aggressive behaviors, it is not clear whether they are helpful for the larger group of children with ADHD," study author Dr. Mark Olfson, a professor of clinical psychiatry at the College of Physicians and Surgeons of Columbia University, said.

Nitrous oxide, otherwise known as laughing gas, is a good way for women to manage some of the pain that accompanies labor, a Cochrane review from September said. Though it's not at all popular here in the U.S. -- only 1 percent of women use laughing gas during birth, compared to the 60 percent of women who have an epidural during vaginal delivery -- the review concluded that it is both effective and safe for mom and baby.

Though sleep training can be a source of contention among parents and parenting experts alike, an Australian study published in September concluded that two of the most popular methods are perfectly safe. "Controlled comforting" (basically a modified form of cry-it-out) and "camping out" (when parents sit in the room with their babies and pat or comfort them, but do not feed or cuddle them to sleep), did not have any impact -- good or bad -- on children when researchers looked at them at age 6.

They're still rare, but severe complications from birth are on the rise in the U.S., Reuters reported back in October. A Centers for Disease Control and Prevention study found that between 1998 and 2009, the rate of major complications, including things like severe bleeding and kidney failure, essentially doubled. Though experts stressed that most women who give birth are perfectly fine, there has been an increase in women giving birth at older ages, as well as women who are obese or have certain health conditions that up their risk, such as high blood pressure.

Research published in October in the journal Pediatrics showed that boys in the U.S. are entering into puberty at ever earlier ages: On average, boys are starting puberty six months to two years sooner than previous data showed. The study, which is among the first to look at the issue of early-onset puberty in boys, found that white and Hispanic boys now start to show signs of puberty when they are 10, while African American boys may start to show signs when they are 9 years old. What exactly this means isn't yet clear, study researchers said, but it flags an issue that warrants further investigation.

A lot of parents limit the amount of TV their kids watch each day, but research published in October found that many are nonetheless exposed to a lot of it -- in the background. The study, which ran in the journal Pediatrics, found that kids are generally exposed to at least 4 hours of background TV per day (meaning it's on in the same room they're in, even if they're not watching directly) and children under the age of 2 are exposed to 5.5 hours every day.

A November study in the journal Human Reproduction caused quite a stir when it suggested that SSRIs, a type of antidepressants, may increase the risk of complications when taken during pregnancy. Problems include risk of miscarriage, birth defects, neurobehavioral problems and more, the study researchers said. But there was significant push back from many mental health experts who rushed to write letters to the editor saying that the study ignored the many risks of untreated depression.

In November, the March of Dimes released its annual preemie birth rate report card and, overall, the news was good: The U.S. preterm birth rate was the lowest it has been in a decade, dropping to 11.7 percent. While that is certainly welcome news, the U.S. still has a long way to go, March of Dimes experts told HuffPost. Overall, the country still only earned a "C" and only four states (Vermont, Oregon, New Hampshire and Maine) earned an "A."
Follow Dr. Kenny Handelman on Twitter: www.twitter.com/drkenny