10 Reasons You Should Be Drinking Green-Veggie Smoothies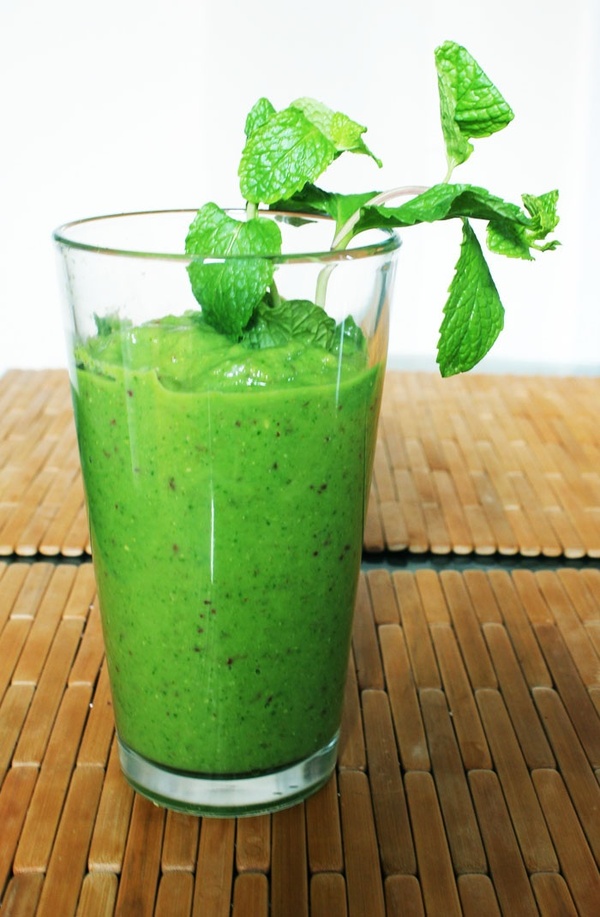 Blending green vegetables into a smoothie can offer tremendous health benefits. Although green vegetables offer a wealth of advantages, eating a large amount of them can be difficult. The easiest way is to simply put them all in the blender and drink the resulting concoction at one time. There are 10 reasons why I have a green veggie shake every day.
1) Prevents heart disease
2) Boots your immune system
3) Prevents diabetes
4) Lowers the risk of depression
5) Spinach increases the feeling of satiety; feeling full sooner decreases the chance of overeating
6) The body can absorb more calcium from kale than milk (I don't eat any dairy other than grass-fed butter and an organic kefir in the post-workout period)
7) Can help balance healthy hormone levels
8) Improves triglycerides
9) Decreases the risk of cancer
10) Makes me feel awesome and gives me energy
Organic, Frozen, Cooked, or Steamed
The blender solves the confusion. Finding frozen organic veggies is much easier than finding fresh organic veggies and frozen veggies don't spoil in the refrigerator. As you may have heard, cooking vegetables destroys many valuable nutrients. When blending veggies, none of the nutrients are lost because you are drinking raw vegetables. The green veggies I blend most are kale, spinach, broccoli, and celery. If you have the time to eat 2-3 large green salads a day, then blending may not be for you. This is something I do to make my life more convenient without compromising my health.
ALSO ON HUFFPOST:
6 Ingredients For A Healthy Smoothie
"Coconut water is a fresh-tasting and delicious addition to a smoothie, not to mention it's naturally hydrating and contains electrolytes. Perfect for extra that refreshment during hot summer weather," says Jamba Juice smoothie expert, Aaron Serruya.

"Pumping up your smoothie with a full serving of vegetables is a delicious way to make sure you get the nutrients and vitamins you require. Beets, carrots, broccoli, spinach and kale can all be added to a fruit smoothie to create unique (and tasty) flavour combinations," he says.

Flax and fibre "Adding a boost of flax and fibre to a smoothie is an excellent source of ALA (alpha linolenic acid), Omega-3 and fatty acids which have many benefits including heart, brain, joint and digestive health."

"The 3 Gs -- green tea, guarana and ginseng -- help sharpen your mind and invigorate your body. They have natural caffeine which helps you stay focused, alert and can easily be added to any smoothie for a boost of energy."

"Whey protein is the formulation preferred by athletes. Adding just 10 grams of protein with essential amino acids helps build muscle and assist workout recovery. A great addition to a smoothie after a long run or playing outdoor sports."

"Acai berries taste great in smoothies and are an effective antioxidant and excellent source of vitamin C."
Follow Dr Mike Hart on Twitter: www.twitter.com/@drmikehart