Would You Donate Your Eggs to a Couple Who Couldn't Conceive?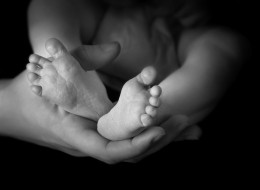 A comment on "I Donated My Eggs So I Could Travel the World" by Randi D from a Canadian Fertility Doctor
The concept of egg donation is novel to many. The first baby born through egg donation occurred in Australia in 1983. The conception procedure used back then was very different then how it works today. At that time, the egg would have been fertilized with the intended father's sperm through artificial insemination, washed from the egg donor's uterus and placed in the intended mother. Today, eggs are retrieved and fertilized outside the body before the egg is then placed back into the mother's womb.
Why egg donation?
For most women over 40, it is difficult to conceive. It's not uncommon to see images of happy, successful pregnant women in their 40s, but unbeknownst to most, women of this age rarely conceive naturally. Some undergo infertility treatments with their own eggs but these days, many conceive through the use of an egg donor.
Since it is a private matter, most women do not share the struggles of conception, making it a taboo subject. The fact is, egg donation is not only used by women or couples who have chosen to delay their childbearing years (delaying could be for many reasons such as health, education, career choice, absence of a partner, etc.). It's commonly used by:
Women who have premature ovarian failure or menopause, some being as early as in their 20s. There are many medical conditions that can cause this, ranging from genetics and autoimmune diseases to cancer treatment and, as most recently discovered, exposure to environmental toxins.
Women who have poor egg quality and/or egg reserves. This could be a result of surgery, medical conditions such as endometriosis, or age.
Women who carry rare and debilitating genetic disorders that cannot be identified through current advanced testing (this is because they are carried in the DNA of mitochondria, the essential energy source for the egg). Some may have late onset lethal conditions such as Huntington's Disease and if they do not want to undergo preimplantation genetic diagnosis, they may risk transmission to their child.
Gay male couples who require both an egg donor and a gestational carrier to have a child.
Women who are born without eggs.
These reasons are not inclusive as every person and situation is different, but to our surprise, many couples are able to still find women who donate for altruistic reasons. It is often a sister or a friend who agrees to do so. At most clinics, in order to optimize success rates, these donors should be under age 35 and have excellent ovarian reserve. In addition, their genetic, medical, psychological, obstetrical (if applicable) and gynecological history should be pristine.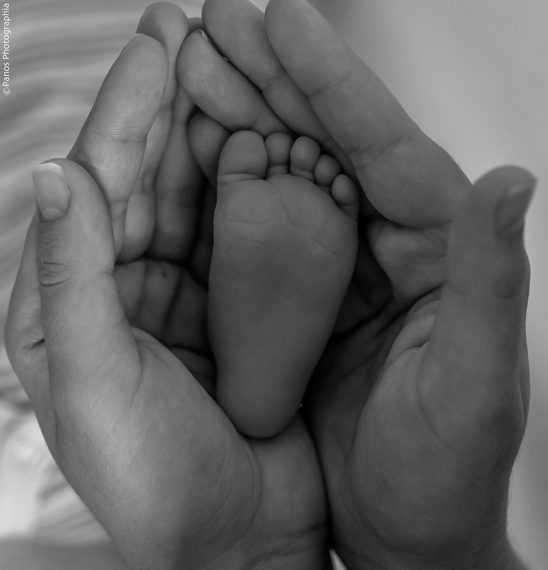 (Photo Credit: Panayiotis Filippou via photopin cc)
Could you expect your experience to be the same as Randi's?
In "I Donated My Eggs So I Could Travel the World", Randi tells an eloquent, accurate and contemporary story about the experience of many American, anonymous egg donors. American egg donation is a popular and well publicized process. But how does this differ from our experience in Canada?
In 2004, the Assisted Human Reproduction Act was put into place to federally regulate the practice of assisted reproductive technology in Canada. This act made paid egg (and sperm) donation illegal in Canada with the intention of avoiding financial coercion of egg donors. A body called the Assisted Human Reproduction Agency of Canada (AHRC) was created to administer the act. In December 2010, most of the act was overruled and assisted reproduction became a responsibility of the provincial health governing bodies. The AHRC was dismantled in March 2013, and although the act is no more, a few aspects still remain. The following, under the revised act, makes the following illegal:
Buying or selling eggs, sperm or embryos
Paying surrogates
Creating human clones
Today, Health Canada and the Canadian Fertility and Andrology Society regulate the clinical and ethical practice of egg donations. In the U.S., where many egg donors are anonymous, the Food and Drug Administration (FDA) regulates the screening of egg donors. The regulations are translated for clinicians as guidelines for the practice of screening egg donors.
As you might expect, there are pros and cons to both systems.
The Canadian system acts to protect against financial coercion of potential egg donors. However, it does not protect against the psychological impact that can result after a woman is approached to act as an egg donor. In many cases, the potential egg donor is a family member and due to the genetic link, aspects of their medical history that may otherwise be rejected are accepted. The families involved need to decide how to manage the relationship between the child, the egg donor and the parents and whether they choose to disclose the relationship to the future child. Overall, the success rates in Canada with egg donation tend to be lower because the egg donors are not as young as in the U.S.
The American system requires rigorous screening (including medical and genetic histories, psychological evaluation, ovarian reserve evaluation and infectious disease screening) of anonymous egg donors who may or may not agree to provide contact information and later updates of their medical history. The donors are usually well-compensated and may give up to six donations to different couples, or most recently, to egg banks which freeze their eggs for later use. Egg donors in the U.S. are most commonly college students and therefore, the age and quality of their eggs are high, leading to success rates as high as 70-80 per cent. However, many egg donors are found through agencies whose priority may be a capitalistic one versus a physician who screens the best suited egg donors for their patients.
Which system is better?
Long term studies and evaluations have yet to tell us which system is the 'best' as both bring up strong pros and cons.
So what's next?
The invention of egg donation as a procedure was revolutionary in terms of helping couples, who for varying reasons would never have had the ability to create a family. I see plenty of patients who are willing to adopt, but many of them turned to egg donation because they found the adoption process very complex and lengthy. Some patients have reported that they found the adoption process to be more costly and less successful than egg donation.
The newest innovation for fertility treatment is egg freezing. This process helps women preserve their fertility for when they are vocationally, financially, psychologically and relationship-ready to start a family. Although egg freezing has been proven to be successful, it is not yet as widespread as egg donation, and there is no absolute guarantee for conception.
Technology will continue to advance, creating new options for families looking for solutions. But in the meantime, we can all help by staying informed and sharing each others' stories in hopes that one day, fertility troubles will be an issue of the past.
ALSO ON HUFFPOST:
10 Things You May Not Know About Your Fertility
1. Your fertility is mostly determined by genetics, which influences how many eggs you are born with. Doctors believe that the number of eggs you have at birth determines the length of time you will remain fertile. At birth, women have about two million eggs in their ovaries. For every egg ovulated during your reproductive life, about 1,000 eggs undergo programmed cell death. Other things, such as smoking cigarettes and certain types of chemotherapy, can accelerate egg cell death and promote an earlier menopause.

2. Regular menstrual cycles are a sign of regular ovulation. Most women have regular cycles lasting between 24 and 35 days. This is usually a sign of regular, predictable ovulation. Women who do not ovulate regularly have irregular menstrual cycles. Those who do not ovulate at all may have a genetic condition called polycystic ovarian syndrome (PCOS).

3. Basal temperature charting does not predict ovulation. An older method of tracking ovulation involves taking your oral body temperature each morning before getting out of bed. This is called basal body temperature. This method is used to spot a rise in basal temperature, which is a sign that progesterone is being produced. The main problem with using this method is that your temperature rises after ovulation has already occurred. This makes it more difficult to time intercourse at an optimal time for conception. A better method is to use over-the-counter urine ovulation predictor test kits such as Clearblue Easy. These kits test for the hormone that prompts ovulation, which is called luteinizing hormone (LH).

4. Most women with blocked fallopian tubes are completely unaware they may have had a prior pelvic infection. About 10 percent of infertility cases are due to tubal disease, either complete blockage or pelvic scarring causing tubal malfunction. One major cause of tubal disease is a prior pelvic infection from a sexually transmitted disease such as chlamydia. These infections can cause so few symptoms that you may be completely unaware your tubes are affected. This is why fertility physicians will order a dye test of the tubes, called a hysterosalpingogram (HSG), if you have been trying and failing to conceive for 6 months or longer.

5. In most cases, stress does not cause infertility. Except in rare cases of extreme physical or emotional distress, women will keep ovulating regularly. Conceiving while on vacation is likely less about relaxation than about coincidence and good timing of sex.

6. By age 44, most women are infertile, even if they are still ovulating regularly. Even with significant fertility treatment, rates of conception are very low after age 43. Most women who conceive in their mid-40s with fertility treatment are using donated eggs from younger women.

7. Having fathered a pregnancy in the past does not guarantee fertility. Sperm counts can change quite a bit with time, so never assume that a prior pregnancy guarantees fertile sperm. Obtaining a semen analysis is the only way to be sure the sperm are still healthy!

8. For the most part, diet has little or nothing to do with fertility. Despite popular press, there is little scientific data showing that a particular diet or food promotes fertility. One limited study did suggest a Mediterranean diet with olive oil, fish and legumes may help promote fertility.

9. Vitamin D may improve results of fertility treatments. A recent study from the University of Southern California suggested that women who were undergoing fertility treatments, but had low vitamin D levels, might have lower rates of conception. This vitamin is also essential during pregnancy. At Pacific Fertility Center, we recommend our patients take 2,000-4,000 IU per day.

10. Being either underweight or overweight is clearly linked with lowered levels of fertility. The evidence in recent years is that obesity is clearly linked with a longer time to conception. Having a body mass index less than 18 or over 32 is associated with problems ovulating and conceiving, as well as problems during pregnancy.
Follow Dr. Sonya Kashyap on Twitter: www.twitter.com/GenesisIVFBC