NCR: Why Richard Kachkar Didn't Get Away With Murder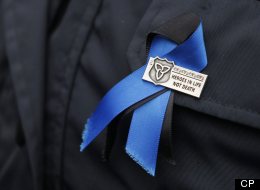 Richard Kachkar's not criminally responsible verdict has divided observers and is fueling the debate on Bill C-54, the bill to make NCR reviews more restrictive.
There are those who feel that the NCR decision was the right, though imperfect one.
And there are those who are angered by the verdict. They feel that justice was not done, that the jury was duped, and worst of all, that Kachkar's life is going to be spared while that of his victim was not.
To them, a finding of "not criminally responsible" is equal to a full acquittal, a get-out-of-jail free card, a verdict of no repercussions for Kachkar and his actions.
But an NCR finding is not tantamount to escaping justice. And it is not a ticket to freedom. It is the best, albeit imperfect, response that we have to people whose severe mental illness rendered them incapable of formulating the kind of intent that we believe is necessary before someone can be convicted of a criminal offence.
What does an NCR finding really mean?
In legal terms, an NCR finding means that the person who committed an act suffered from a major mental illness at the time of commission of the act, and, as a result of the illness, she or he either did not have the mental capacity to appreciate the nature and quality of the act or did not know that the act was wrong.
In layperson terms, such persons are often delusional or haunted in a manner that makes them out of touch with the reality of what they were doing or why they were doing it.
And, despite the impression that a number of highly-publicized NCR cases may leave, NCR findings are rather rare.
While many people who commit crimes often suffer from varying degrees of mental illness, most of those persons would not qualify for an NCR finding. (Neither would they want to be found NCR, given the severe consequences of such a verdict.)
Before an NCR finding is made, one or more psychiatrists meet with and assess the accused person, and examine all the information available about him from before and after the offence. The psychiatrists' conclusions, along with any other psychiatric findings, are presented to the court. The court then decides whether or not the person was NCR: whether or not the person suffered from a mental disorder, and that disorder made him or her unable to appreciate the nature and quality of his actions or render him incapable of knowing that the act was wrong.
The consequence for the NCR person, while not as draconian as a jail term, is still severe, still restrictive, and still results in deprivation of her liberty.
In theory, a person who has been found NCR is not supposed to spend any time in jail. In reality, people who have been found NCR often do spend days, weeks, or sometimes even months in jail while awaiting a bed in one of our over-burdened mental health institutions.
After a first assessment, NCR persons often spend years in a psychiatric facility in order to get treatment. They are locked up in these so-called hospitals, until such time as a Review Board deems them safe enough for some form of a leave.
The Review Board is comprised of lawyers, judges, psychiatrists or psychologists, as well as a member of the general public. When an NCR person appears before them for a review (which is currently done on an annual basis), the Review Board examines an array of information, focusing on the treatment the person has received, their progress, their current mental health and their prognosis. The Board considers public safety when deciding whether or not to grant the person some kind of release, be it a permanent one or in the form of escorted day passes.
Review Boards do not make their decisions casually. They know the stakes. They also know that the person before them committed the acts that they did because they were sick. Once that illness is under control, the person no longer poses a risk to society.
Keep those mentally ill people who have recovered from their disease institutionalized longer, as Bill C-54 would, and you endanger their recovery, overburden our already taxed mental health institutions, and keep others who need those beds in jails rather than in hospitals.
But as Bill C-54 and the reactions to the Kachkar verdict prove, many of us continue to look at the mentally ill with suspicion. We wonder if their illness really played a role in their behaviour. Even if we believe that it did, we are doubtful that such persons can ever really be safe. And so, we believe that the NCR finding lets guilty people get away with a horrible crime. These are understandable doubts and fears, but the available facts and data should alleviate these concerns.
In reality, a person who has been found NCR is serving an indeterminate sentence: he does not know when the sentence will come to an end. He is not free to roam in public at any time; he is institutionalized and locked up. And while he may not carry with him the stigma of a criminal conviction, he will always wear the stigma of having committed a heinous act, and of having suffered from a mental illness so severe that he lost touch with reality and committed a horrendous act. His future will forever be shaped and negatively impacted by this horrible disease and event.
The tragedy of a lost life will not be avenged through the punishment of a person who did not fully and consciously intend to cause that loss. Convicting and forever locking up Kachkar and others like him will not bring healing or justice to the victims. It will only make all of us, who do have the full use of our rational faculties, responsible for convicting a person who was too ill to recognize the nature, severity, and consequence of his actions.
Celebrities With Bipolar Disorder
After spending three months in a rehab facility for bulimia, anorexia, cutting and depression, Lovato also announced she'd been diagnosed with bipolar disorder. Lovato told People magazine she didn't know she had the disorder until she entered treatment. Lovato continues to speak out about her experience to help others. "Bipolar depression really got my life off track," she said in a video for The Mental Health Listening & Engagement Tour. "But today I'm proud to say I am living proof that someone can live, love and be well with bipolar disorder when they get the education, support and treatment they need."

Actress Catherine Zeta-Jones publicly disclosed her diagnosis after seeking treatment. Though she wasn't initially going to come public (on an episode of "The Oprah Winfrey Show," husband Michael Douglas said he suspects someone at the hospital leaked information to the press), Zeta-Jones has nonetheless voiced her support for those who also suffer from bipolar disorder. In an interview with People, Zeta-Jones said there is "no need to suffer silently," and that if her speaking up encourages just one person to seek help of their own, then her experience was worth it.

The star of "Terminator" told Larry King in 2005 that the bigger her life and career grew, the worse her mental health and bipolar disorder became. And because she suffered from depression while growing up, Hamilton said she now has a very open dialogue with her children and reminds them it's okay to speak up about their feelings. In a 2006 interview for "Sidewalks," Hamilton described the mood swings she often suffered before being diagnosed and receiving proper care for the condition. "I like to speak out to let people know that they're not alone," Hamilton said.

Fisher first publicly discussed her experience with bipolar disorder with Diane Sawyer in 2000, telling Sawyer she was convinced for many years she was only a drug addict before finding out she was manic depressive. (Although it should be noted that drug addiction is a serious problem that is not simply a matter of choice and willpower). The Star Wars star has since been very open about her struggle with the disorder, including the time she spent in a mental hospital following a particularly difficult episode. "At times, being bipolar can be an all-consuming challenge, requiring lots of stamina and even more courage," Fisher wrote in her 2008 memoir "Wishful Drinking." "So if you're living with this illness and functioning at all, it's something to be proud of, not ashamed of."

The Academy Award-winning actress was diagnosed with bipolar disorder at 35 years old. In an interview with "Everyday Health," Duke said the diagnosis came as a relief, because it meant she wasn't the only person in the world feeling the way she did. In her memoir "A Brilliant Madness: Living With Manic-Depressive Illness", Duke says she knew from a young age there was something wrong with her, "but I thought it was just that I was not a good person, that I didn't try hard enough." Duke has been an advocate for bipolar disorder awareness for years. She's spoken out about her experience on numerous occasions, including on "20/20," "The Oprah Winfrey Show" and during a 1997 interview with Barbara Walters on "The View." Duke told Walters she considered herself lucky to have had "access to the media, to write a book and talk about" her experience. Duke continues to speak out; in 2005, she was asked to testify before Congress on mental health-related issues.

The former "Dateline" NBC host discussed her bipolar disorder diagnosis in a 2004 interview with Matt Lauer. After struggling with minor depression for several months and not getting better, Pauley said she was shocked when the doctor explained she was actually suffering from bipolar disorder. In her 2004 memoir "Skywriting: A Life Out of the Blue," Pauley writes she doesn't know if or when she'll have another bipolar episode, but that she's now adapted and learned to be more aware of her moods and how she's feeling. "The world has not become spontaneously organized to make accommodations for my weaknesses while nurturing my newly discovered strengths," Pauley wrote.

In July, after canceling a number of the band's tour dates, Passion Pit's lead singer told Rolling Stone he had been diagnosed with bipolar disorder when he was 18 and was experiencing a particularly debilitating bout of depression when the band was set to tour, HuffPost reported. "My depression was so bad three weeks ago when we had to cancel everything -- people don't understand this. People don't understand that it's not just debilitating; it's all-encompassing," he told Rolling Stone.

The "Saved By The Bell" actress's mother told People magazine Voorhies has been diagnosed with bipolar disorder, after video from an interview taped for Yahoo! in which Voorhies seemed to struggle through her answers went viral, ABC News reported. "There are things that have traumatized her," her mother Tricia told People, but the actress maintains that she isn't sick.

The Mayo Clinic released a statement in August that the congressman and son of the Rev. Jesse Jackson was receiving treatment for bipolar II disorder, after taking an unexplained medical leave two months earlier. His wife had previously called his depression "debilitating", the AP reported. The Mayo Clinic has stated he was responding well to treatment.

The action star told E! Online he was being treated for bipolar disorder with the drug sodium valproate, Everyday Health reported. "Since I'm doing that it's, like, BOOM! In one week, I felt it kick in. All the commotion around me, all the water around me, moving left and right around me, became like a lake," he said.

The reality TV star has experienced a number of high-profile ups and downs on camera. She told People magazine that she takes medication for bipolar disorder after being diagnosed in 2008. "I don't think I'm bipolar, to be honest with you," she said at the time. "I'm just really outgoing. I think everybody thinks they're bipolar these days. You're a teenager, you have hormones. You're gonna switch up every two seconds!" But she spoke more vulnerably about her diagnosis later with E! News, saying "I struggle with it. I hate it. I grieve over it" of her diagnosis.
Follow Dyanoosh Youssefi on Twitter: www.twitter.com/DyanooshY