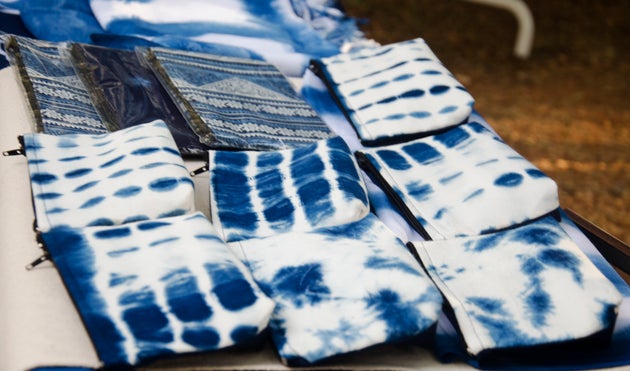 Tuayai via Getty Images
If you've noticed an uptick in indigo-dyed fabrics and home goods lately, you're not alone. According to our friends at Pinterest, Shibori fabrics and patterns are on-trend this season (along with velvet home decor, matte black homewares, and mud cloth textiles).
Shibori is an ancient Japanese pleat-and-bind dyeing technique that involves twisting, binding, folding or wrapping fabric tightly before dyeing it with indigo. The result is a one-of-a-kind, beautifully detailed and richly colored fabric that can be used in all kinds of home decor, from pillows, throw blankets and tea towels, to curtains, duvets and rugs.
The Citizenry

Etsy

3

Peach shibori laundry hamper

Urban Outfitters

Amazon

Etsy

Food52

Etsy

Anthropologie

Target

Etsy

11

Shibori body pillow cover

Etsy

Wayfair

13

Shibori shower curtain

Urban Outfitters

The Citizenry

15

Shibori cocktail napkins

Food52

Urban Outfitters

Gilt

Target

Society6

Anthropologie

Etsy

Etsy

23

Shibori blackout curtains

Urban Outfitters

Etsy

Etsy

Urban Outfitters

Etsy

Amazon

Etsy

30

Shibori reversible duvet set

Wayfair

Amazon
Suggest a correction