Give First Nations Police The Support They Need To Do Their Job
What do you know about First Nations policing in Ontario? Probably very little.
First Nations policing has been seriously neglected for years despite several government-led initiatives aimed at providing the support necessary for these services to deliver quality and effective policing to the communities they serve.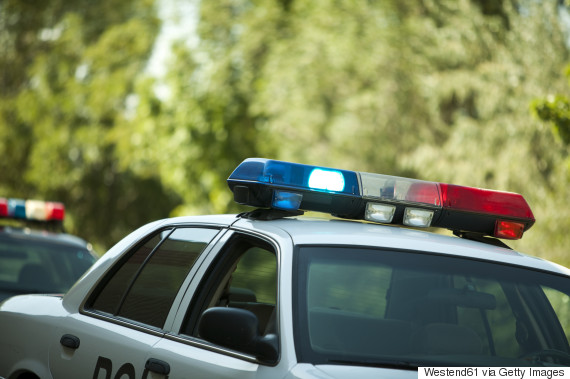 (Photo: Westend61 via Getty Images)
The Ontario government is currently reviewing and rewriting the Police Services Act with plans to incorporate a First Nations policing framework. First Nations policing was originally created as a "program" rather than a "service" to enhance the Ontario Provincial Police (OPP). However, several First Nations police forces are fully autonomous but are not considered "services" by the government.
The Ontario government must recognize First Nations police as essential services and bring them under the same legislative framework as other police services in the province.
In 1991, the federal government created the First Nations Policing Policy (FNPP) with the purpose of contributing to the improvement of public safety for Aboriginal peoples through effective and quality law enforcement service delivery.
The FNPP is administered through tripartite agreements between the federal, provincial/territorial governments, and communities. Self-administered Agreements (SA) are the most common in Ontario, whereby the local community delivers policing services with financial support from both the federal and provincial/territorial governments (52 per cent federal and 48 per cent provincial/territorial).
These services continue to suffer from inadequate government support and are grossly underfunded, which jeopardizes the quality of policing.
In Ontario, there are nine self-administered First Nations police services, and several other services that are administered and supported by the OPP. The OPP administers funding and support to these small agencies through the Ontario First Nations Policing Agreement. The nine stand-alone First Nations services receive funding from the federal and provincial government. Despite this, these services continue to suffer from inadequate government support and are grossly underfunded, which jeopardizes the quality of policing delivered to these communities.
There are several cases that illustrate the lack of support for First Nations police. For example, the Nishnawbe Aski Police Service (NAPS), which is the largest First Nations police service in Canada, threatened to disband if the force was not brought under the same legislative framework as other individual police services in Ontario. The service does not have the funding support required to deal adequately and effectively with the 35 communities they serve. This is most notable in 2013 when a First Nations woman committed suicide in the back of a police truck because the community did not have any holding cells. In another incident, two First Nations men burned to death when they were being held in a building that failed to meet the fire code.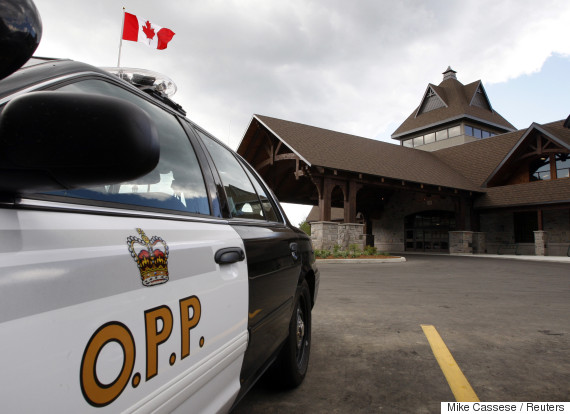 (Photo: Mike Cassese/Reuters)
The nine First Nations police services are not legislated under the Police Services Act and are therefore not required to meet the mandated adequacy standards set for other local police services. This loophole limits the provincial government from providing more funding than they are required to under the FNPP SA agreement. And because policing is a provincial matter, the federal government can restrict the amount of funding it provides to these communities. Thus, Ontario First Nations police services must suffer the dire consequences of existing in legal limbo.
Recently, First Nations police secured a long overdue victory that will see the Ontario government pay officers similar wages as OPP officers. It is ludicrous to believe that for years First Nations police officers were earning far less than their counterparts for the same job. These officers often work alone and are responsible for policing large jurisdictions with few resources. Additionally, these communities have specific socio-economic challenges that stem from a long history of abuse and discrimination and each require a different approach from officers.
They need to deliver meaningful action rather than the same old lip service.
If First Nations police are not afforded the necessary resources and support to deal with the challenges in these communities, then the Ontario government is allowing the abuse and discrimination to continue.
The Ontario government must bring First Nations policing in line with other services in this province. They need to be protected under strong legislative frameworks and afforded the same, and in some cases more, resources and support as the OPP (e.g., more sworn officers, reliable facilities, equipment, etc.).
The federal government must also provide additional support to First Nations police. They need to deliver meaningful action rather than the same old lip service. Finally, they should seriously consider reforming the outdated FNPP to reflect the current state of policing in aboriginal communities. These changes are necessary and long overdue.
Follow HuffPost Canada Blogs on Facebook
Also on HuffPost:
11 Facts About Canada's First Nations
The word Canada comes from the Iroquois word kanata meaning village, settlement or land.

There are currently over 60 First Nations languages in Canada grouped into 12 distinct language families, according to Statistics Canada.

Before European Settlers came to Canada, it was not uncommon for Aboriginal women to hold equal power to men, and even had to ability to take the power away from the chief, reports UBC. Women's suffrage in Canada was not granted until 1918.

The North American headdress was earned, each feather representing an act of bravery.

There are over 600 different tribes in Canada each with their own culture and belief system.

The High King of France commissioned Giovanni da Verrazzano to reach Asia by sailing around North America in 1523. He described the coastline as densely populated and full of bonfire smoke, saying it could be smelt from hundreds of miles away at sea. Some academics place the American Aboriginal population at 50 million while some argue it to have been 100 million. Today's First Nations population of Canada falls around 1.4 million.

During the early days of colonization, Britain saw Aboriginal people as essential to protecting their colonies and considered them powerful allies who helped battle the French during the Seven Year War and fought off American invasion during the War of 1812.

First Nations people played a major role during the fur trade between the 17th and 19th centuries, which attracted merchants from around the world.

Archaeology tells us that aboriginal people have lived in the Maritimes provinces of Canada for at least 11,000 years.

After the decline of the fur trade and the end of the War of 1812, more settlers came to Canada, creating a large enough population to protect their own borders. First Nations were seen as impeding on economic development and were sent to live on isolated reserves, while more land was set aside to accommodate new settlers.

Aboriginal people have the youngest demographic in Canada, with a median age of 28, while the median age for non-aboriginal Canadians is 41.
Follow Erick Laming on Twitter: www.twitter.com/erick_laming