Beauty Lifesavers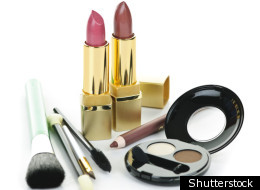 As women, beauty dilemmas plague us on a daily basis. Between antiperspirant staining the dress we just put on, the blemish appearing right before a big night out, and the bangs growing out like a sheep dog, sometimes it feels like a war zone. So I have some great beauty solutions to some of the most common beauty dilemmas.
Broken hair causing flyaways.

Take a light hairspray and spray it on your hand. Gently smooth flyaways down with your hand.

You are trying to grow out your bangs and you can't see -- not to mention you look terrible.

For the in-between bangs, see if your stylist can brush them to the side and layer them a little. Then you can keep them out of your eyes with a little hairspray.

Little bits of gray hair appearing around your head.

Buy a semi-permanent hair colour in the drugstore that washes out gradually. This will cover the grays without leaving you with a line of roots in three weeks.

Dandruff and a dry, flaky scalp.

Buy three dandruff shampoos and alternate them each time you wash your hair. Salicylic acid is a good ingredient to look for to fight dandruff. Be sure not to over wash your hair as this can cause more dryness.

Dry, flaky skin.

Click here to learn to make my homemade body scrub. Then exfoliate your skin using the scrub twice a week. Before skin is dry, apply baby oil to mix with your skin. This will seal in moisture and leave skin softer and smoother.

Stubborn eye makeup that won't come off.

Use a fragrance free baby wipe with a little baby oil and will clean it right off.

A blemish just appeared on the centre of your chin and its full of pus.

Crush a baby aspirin and mix it with saline solution or water to make a paste. Dab the paste on the pimple before bed and it should be dry by the morning. If you have to go out, conceal it with a coverup containing salicylic acid to dry it up.

Bad breath.

Floss before you brush so you can rinse away the food that was trapped. Brush your tongue because that is where bacteria lurks. Also, eat parsley with your food to combat odour.

Stains on your clothes from perspiration under your arms.

In addition to antiperspirant, cut a thin pantyliner into an oval shape. Affix it to your dress under the arm with the center of the oval right over the center of the armpit of the dress. The liner will absorb the perspiration. Bring extras with you so you can change them when they get wet. You can also order sweat pads online which are shaped for your dress.

Yellow nails stained from dark polish.

Rub the nail with lemon juice to whiten and brighten the nail.

Red bumps around your bikini line.

In the shower, gently use a scrub to exfoliate the area. Bumps are usually caused by ingrown hairs, so you want to remove the dead skin covering the hair. After the shower, pores should be open so you can try to tweeze out the ingrown hair. Be sure to use pointed tweezers dipped in alcohol to remove the hair. Once the hair is gone, use an antibiotic ointment and the bump should be cleared up in a day.
If you have any beauty lifesavers you would like to share, please leave a comment. I would love to hear your beauty solutions.
For more articles like these, please visit my website at http://www.bondingoverbeauty.com and like me on Facebook.

Follow Erika Katz on Twitter: www.twitter.com/@bondoverbeauty