How Creativity Can Benefit You in Business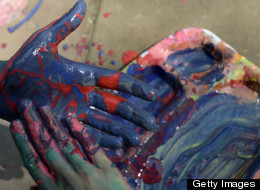 One of the things I enjoy about my day job is the opportunity to help evolve and grow an organization. Because of this, I consume a great deal of content about management, leadership, and creativity (heck, I even took a MOOC from Yale about creativity). I do this out of interest, yes, but also because I want to be able to play a role in the transformation of my workplace.
It seems a bit bizarre to read and learn about things such as creativity. Most of us grow up on the belief that we're either creative or not. The number of times I've had colleagues tell me that they "just don't think that way" is shockingly high. But in actuality, creativity is a learned skill. One cannot just read about creative methods and expect to suddenly be creative. Rather, they must take risks, try techniques, and exercise their creative muscles.
As technology evolves, and subsequently our work, we're finding that different skills sets are needed for success. One of these skills is, in fact, creativity. We need to be able to find solutions for our wicked problems, plain and simple. So, as adults, if we can't remember how to be creative, we must practice.
But we must also encourage our youth to be creative.
Recently, my 6th and 7th grade teacher passed away. In reflecting upon what I learned from him, I realized that my creativity and my nonsensical, crazy ideas stem from those formative years. He was one of those rare teachers who "got it", who understood the value of subjects other than science and math, and who understood that subjects like math and science aren't mutually exclusive when compared to the arts and social sciences.
Lessons and projects typically involved multi-medium presentations, and techniques such as design-thinking and chindogu (such as a project about aliens invading Ancient Egypt). No problem was too big, no solution too risky.
This was the status quo.
It's something I continue to strive for every day in my personal and professional lives. It's no wonder that I truly believe that any obstacle can be overcome. This type of thinking (and techniques) need to become more widespread, to become the status quo. We must continue to encourage our youth to approach problems in this manner, but we must also encourage our workforce (including ourselves) to do the same. It will take work, hard work. But it's possible and the results will be worth it (there goes that blue sky thinking again). There is a creative and coherent way to tell every story and solve every problem, no matter how wicked.
Top Ten Most Creative People In Business
When Arianna Huffington is looking for inspiration, she goes to sleep. "There are many, many great ideas locked inside of us," she says. "We just need to close our eyes to see them." So there are three nap rooms in the offices of the Huffington Post Media Group, the mashup created after AOL acquired HuffPo for $315 million in February. Huffington is in charge of everything editorial, including nearly 1,300 staffers who write and report (and nap) for AOL's ailing but resource-rich sites. One of those resources is, of course, Huffington herself -- and her network of A-listers, from Twitter cofounder Biz Stone, advising HPMG on "social impact," to Newark Mayor Cory Booker, whose partnering with AOL's localnews site, Patch, has raised an eyebrow or two. This has all the makings of a good story, and that may be just the thing for Huffington, who believes in "the power of using narrative to connect with people." -- Fast Company For the full list of The 100 Most Creative People in Business visit Fast Company.

As a physician working to establish health-care programs in the developing world, Jim Yong Kim was "constantly frustrated at how poorly we executed." Why is it, he wondered, "that great academic institutions are not able to help us figure out how to take all this money for global health and turn it into fantastic programs?" Now president of Dartmouth, he has taken up that challenge. Already the go-to source for Medicare data, the college is now bringing together all of its academic resources, from medicine to business to systems engineering, to launch the Dartmouth Center for Health Care Delivery Science. Studying the most successful health systems and sharing their best practices, Kim believes, could improve health-care quality and help lower costs as much as 30 percent. -- Fast Company For the full list of The 100 Most Creative People in Business visit Fast Company.

The monolgoue isn't written and the sketches are nowhere near ready, but Conan O'Brien isn't worried. Or if he is, he isn't letting on. There's none of the mock outrage you see on camera, just mock rudeness. There are no puppet strings attached to his hips, no nipple rubbing. It's nearly noon on a Tuesday in April, and he's sitting at his desk on the Warner Bros. lot in Burbank, California, dressed in a brown short-sleeve knit shirt and jeans, sipping a Starbucks coffee and looking over tonight's comedy rundown: Andy Richter imitating a viral video of a baby sliding down stairs on his stomach. Larry King in the theater's rafters hosting a call-in show. On paper, the bits sound deliciously silly. Pure Conan. And there are more in the works, more than can fit. Which means that the rundown O'Brien holds in his hands is worthless. Creating a nightly comedy show like Conan, he says, is like turning carbon into a diamond: "You need an incredible amount of pressure, and as you get closer and closer to the show, the pressure increases." O'Brien's comedy mine is Stage 15, the cavernous soundstage where Blazing Saddles and Ghostbusters were filmed. And where at 4:30 p.m. -- in less than five hours -- Richter will belt into the mic, "Conan O'Briiiiiien!" Pressure? What pressure? Beneath the desk, O'Brien's leg is now bouncing like mad. -- Chuck Salter, Fast Company For the full list of The 100 Most Creative People in Business visit Fast Company.

The kids in Ms. Cadwell's seventh-grade remedial math class at Egan Jr. High in Los Altos, California, are doing things differently this year. They solve problems at their own pace, using a computer program that gives them instant feedback, charts their progress, and rewards them when they get 10 correct answers in a row. Instead of listening to the teacher lecture about dividing fractions, they learn from short videos that they can pause and rewind. They progress very quickly -- more than doubling their scores on an exit exam in just the first 12 weeks of this pilot project. Students earn badges for solving problems rapidly and accurately, and for working hard to master a concept. It's "like a game," says John Martinez, 13. "It's kind of an addiction -- you want a ton of badges." The man behind this remarkable venture is an unabashedly geeky former hedge-fund analyst and star high-school mathlete named Sal Khan. The mission of his not-for-profit Khan Academy is "to deliver a world-class education to anyone anywhere." And if you ask supporters like Ann and John Doerr, Bill Gates, and Google.org, he has a good shot. Khan, who lives in Silicon Valley, used to tutor his younger cousins in New Orleans over the phone. He built the first version of his so-called adaptive-learning system for them in 2005. "I viewed it as something that would generate more exercises and track how they did them and whether they got them right. -- Anya Kamenetz, Fast Company For the full list of The 100 Most Creative People in Business visit Fast Company.

"There was no one to learn from -- no designers, no brands, no information," Guo Pei says of her early days making clothes in China, before it became a sought-after luxury market. The 44-year-old visionary has since blazed a trail, building her Rose Studio into a fashion powerhouse whose eye-popping, gravity-defying creations are so elaborately crafted they caught the attention of Lady Gaga -- who found them too difficult to wear. ("Chinese sizes," the designer shrugs.) Reinterpreting both Eastern and Western motifs and employing 300 hand embroiderers, Guo is best known as the dresser of choice for China's star-studded CCTV Spring Festival Gala, at which her fashions are seen by some 700 million viewers. -- Fast Company For the full list of The 100 Most Creative People in Business visit Fast Company.

Innovators are unhappy, says Sebastian Thrun. They feel the pain of an unsolved problem and ask, "What can I do about it? And what can I get other people to do about it?" His pain is personal: When he was growing up in Germany, a car accident killed a childhood friend, and last November, another accident claimed the life of a coworker. Both crashes were avoidable, Thrun says. Which is why he's developing unmanned robotic cars that drive more safely. "I'm in service of humanity," he says. In 2005, Thrun, then a Stanford professor, led the winning team in the government's $2 million DARPA challenge. His vehicle drove itself across the 132-mile desert racecourse. Afterward, he hired two of his competitors to join him at Google and take their work to the street . So far, their unmanned vehicles have driven more than 140,000 miles, along California's coast, through highway construction zones, local traffic, and even on San Francisco's famed Lombard Street. ("Safety drivers" sit behind the wheel but very rarely take control.) Each car is equipped with sensors that gather millions of data points per second about the surroundings and differentiate cars, pedestrians, birds, you name it. A radical idea? Not if you consider that onboard computers already land planes when pilots don't have enough visibility. -- Fast Company For the full list of The 100 Most Creative People in Business visit Fast Company.

The preternaturally calm Jack Dorsey now has two full-time jobs: executive chairman of Twitter and CEO of Square, his new service that lets anybody accept credit-card payments with their iPhones. It's a good thing he believes in magic. "From a product standpoint," he says, referring to Square, "we want every touch point to feel magical. It inspires trust." It starts with data. Before Twitter and Square, Dorsey developed dispatch software that tracked ambulances and taxis, revealing urban design f laws that suggested new ways to streamline city services. Square speaks to the relationship between a buyer and a seller, which can be similarly studied and streamlined. "Payments are a form of communication that could be better designed, less burdensome," he says. "What customized information could be on a receipt? We can do that." Dorsey sees the data that Square can provide as an opportunity to give artists, small-business owners, and vendors new insights. With knowledge comes better inventory control, smarter customer-retention strategies, growth, jobs, and happy communities. But it starts with the product. "It's about leading by design." -- Fast Company For the full list of The 100 Most Creative People in Business visit Fast Company.

It is a truth universally acknowledged, in the business world at least, that if you can afford a $100 million home, you're doing something right. Russian venture capitalist Yuri Milner has done a lot of things right, namely founding Mail.ru Group, the largest Internet company in the Russian-speaking world, and then putting his money behind U.S. up-and-comers Zynga, Facebook, and Groupon. Last January, Milner entered into a joint venture with SV Angel called Start Fund; the partners agreed to invest $150,000 in every new Y Combinator startup, without necessarily knowing what the company does. The deal gives Milner access to a stream of new ideas for a very modest investment. If the fledgling entrepreneurs need incubator space, perhaps they could set up camp in Milner's new 25,500-square-foot Silicon Valley mansion, believed to be one of the most expensive American homes ever. -- Fast Company For the full list of The 100 Most Creative People in Business visit Fast Company.

Jonathan Ive's slick designs may grab the headlines whenever Steve Jobs introduces a new product, but it's Scott Forstall's smart software that fills Apple's coffers. As senior VP of iPhone software, Forstall is the chief architect of iOS, the industry-defining operating system that runs on more than 160 million iPhones, iPads, and iPods. The popularity of that tap, pinch, and swipe interface has sent Cupertino's earnings rocketing: Revenue hit a record $26.7 billion in the last quarter of 2010; 65% of it came from sales of iOS devices. Apple's Mac operating system is now being remodeled around Forstall's baby, with this summer's OS X Lion update set to include numerous features borrowed from iOS, including multitouch controls. -- Fast Company For the full list of The 100 Most Creative People in Business visit Fast Company.

"We were stunned." Friday is typically a quiet day of prayer in the Muslim world. Wadah Khanfar, the director general of Al Jazeera, did not expect to spend the evening of February 11th sitting with two colleagues in his office in Doha, Qatar, watching Egypt's Vice President Omar Suleiman announce that President Hosni Mubarak was stepping down. "It was the shortest and most important speech in Arab history," Khanfar says. Khanfar had been dueling with the Mubarak regime for 18 days. The government jammed Al Jazeera's satellite signal, so that most of its audience could not watch its coverage. Thugs ransacked its Cairo office. Ayman Mohyeldin, the star reporter for Al Jazeera English, had to hide a camera on the balcony of a random guy's apartment to broadcast live shots of Cairo's Tahrir Square. Police repeatedly threatened the network's reporters, who stopped showing their faces on air. Now Mubarak, like Tunisia's Zine el-Abidine Ben Ali, was gone. Khanfar couldn't believe it. "These dictators were just a matter of fact -- like nature, like air," he says several weeks later, as we talk in that same office where he first heard the news. "They just existed." -- Nancy Cook, Fast Company For the full list of The 100 Most Creative People in Business visit Fast Company.
Follow Erin Gee on Twitter: www.twitter.com/Erin_Gee