New School Gifts Old School Dads Will Appreciate
By Laura Weber, Content Specialist at Giftagram
Photography by Courtney Vokey
Oh, Dad. We're talking about Walter White (pre-drug dealing), Clark Griswold (on vacation) and Danny Tanner (all the time). We'll listen to his dad jokes all day long, sit shotgun in his station wagon, and if he insists on wearing socks with his Birkenstocks -- nah, we won't let him do that.
There are very few surprises when it comes to the old man, so why not surprise him with a new school gift this Father's Day that complements his old school spirit?
Here are five new school gifts for old school dads:
1. The Old School Working Dad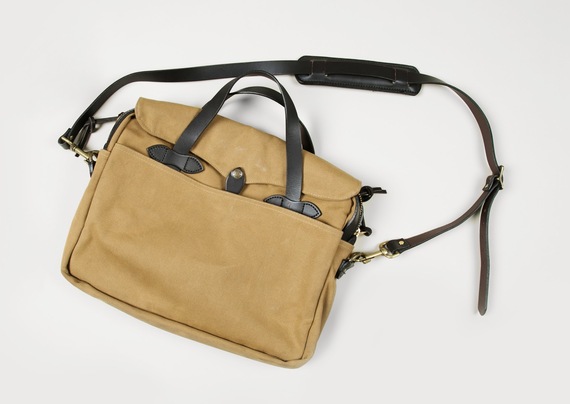 We're not suggesting he gives up the briefcase, just that he throws away the one he's been using since the 80s. The 2016 version provides a gentle upgrade the "Working Dad" can handle. These modern bags tend to be more water-repellent and better organized with compartments for all his tech and gadgets. Because we all know just how much Dad loves organizing and reorganizing (eye roll) those gadgets.
2. The Old School Golf Dad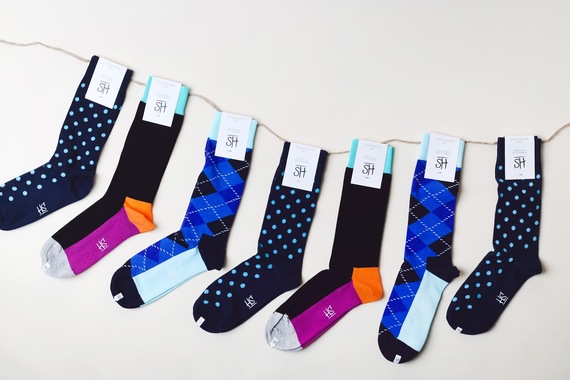 Perhaps the most basic (and most common) gift for dads -- socks. But whatever, dads are all about practicality and socks are always needed and therefore always appreciated. Let's not reinvent the wheel, if socks are what he wants then socks he shall get -- every month, for a year! Look to brands that offer subscription services, such as Happy Socks, and ensure he's reminded that you're his favourite at least once a month.
3. The Old School Soccer Dad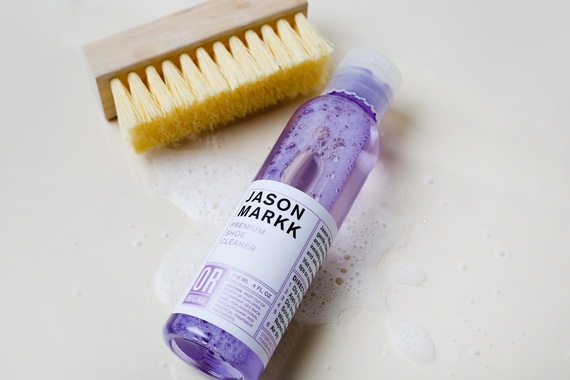 Maybe it's nostalgia for shoeshine stands or maybe it's a relic of the old Army days, but one thing is for sure -- old school dads are weird about keeping their shoes clean and shiny. That's why they'll get a kick out of today's premium at-home shoe cleaning kits. It won't be long before he's showing off and sampling before and afters to all the neighbors... It's always the little things that get him going.
4. The Old School OG Dad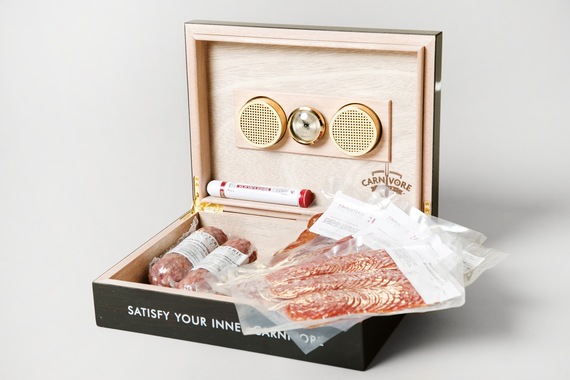 If we go way back to the OGs -- we're talking hunters and gatherers, now -- this is an obvious choice for dads. They are, after all, notorious self-proclaimed meat masters. Now imagine a humidor filled with a variety of quality, handcrafted meats and accompanied by a hand-rolled Cuban cigar (we know, right!?). Now you've turned Dad into the Don of the Corleone and he couldn't be happier.
5. The Old School Travelling Dad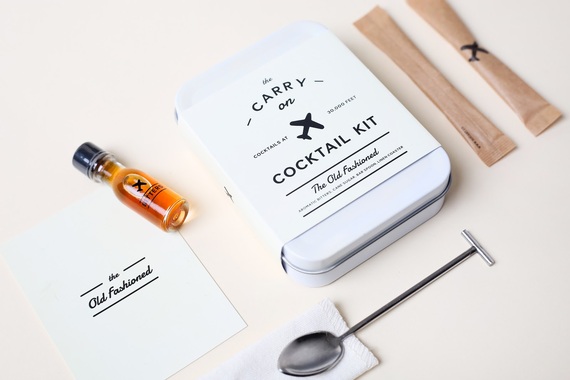 Generally speaking, travelling is always going to be a pain in the a** for "Classic Dad." He has to sacrifice values like comfort and consistency (routine is everything to the old man). Forget the travel kit, what he really needs is a good, stiff drink -- and you know he takes it a specific way. Make sure no one gets in between Dad and a classic cocktail at 30,000 feet ever again.
Download Giftagram, the on-demand gifting app that lets you send gifts via text, on iOS or Android for free.
Follow HuffPost Canada Blogs on Facebook
MORE ON HUFFPOST:
Father's Day Gift Guide 2016
Give dad's basic boat shoes an upgrade with this fancy pair from Swims. They're much more fun than the typical black or brown, but still not too OTT. $190. Available at Hudson's Bay.

If sneakers are more dad's thing, snag him a pair of classic Stan Smith kicks from adidas. It'll bring him back to his glory days as a teen, all while keeping him stylish and on-trend. $120. Available at adidas.ca.

We know, we know, a tie may seem boring and passé, but hear us out: Your dad most likely has those big wide ties that are either oddly printed or have stripes. This slimmer version from Burberry London is much more refined, and the dotted print won't scare him away. $270. Available at Farfetch.

Dad refuse to put a case on his phone? Have him try this leather version from Rudsak. It even includes card holders so he can easily stash his essential pieces of plastic. $49.99. Available at Rudsak.

It may be named Uncle Charly, but dad will totally dig this watch from Swatch. Just don't be surprised if Uncle Charly tries to snatch it from him. $235. Available at Swatch.

Yes, this is definitely a splurge, but even dad deserves a bit of high-tech luxury in his life. $2,050. Available at Apple.

If after all these years, dad is still struggling to get the perfect shave, have him try this kit from Anthony. The kit will eliminate any bumps, burns and irritations, while giving him the cleanest shave possible. $76. Available at Sephora and Nordstrom retail locations across Canada and online at anthony.com.

And for the dad who likes to keep his beard intact, this beard oil from Beards & Beavers will have him feeling like a king. $24.99. Available at beardsandbeavers.com.

Dad hats may be all the rage right now, so if you stole your pops' version to complete your OOTD, a replacement cap will make the perfect Father's Day gift. We love this version from Neighburr. $74. Available at Gotstyle.

We get it, letting go of your fave pair of sunglasses is hard. But when you gift dad with a pair as cool as these, it'll make it that much easier. $169. Available at TOMS.ca.

Gift dad this travelling skin care kit so he won't be lugging around his giant bottles on your next family vacay. $44. Available at getjackblack.ca.

And to hold his travel essentials, gift dad with this practical, yet still stylish case from J.Crew. $46. Available at J.Crew.

Everyone needs socks, we all know that. So why not amp up dad's sock game with this fun set from Yo Sox? We're especially digging the sharks. $37.23. Available at Yo Sox.

Despite what anyone else says, men can wear shorts, especially in the summer. If dad needs a little help in the short shopping department, gift him with this pair from Club Monaco. They're long enough to avoid seeming too short, but will still let his legs breathe. $69. Available at Club Monaco.

If dad doesn't want to get on the shorts train, he'll surely appreciate a classic pair of Dockers. $79. Available at Dockers.ca.

He's been your own personal superhero since day one, so it's only right to give him a "Superdad" set from Lush, right? $16.95. Available at Lush.

Is dad's skin feeling tired lately? Most likely, though he probably won't admit it. However, if you casually slide this energizing face scrub from No7 into his Father's Day gift bag, he may be inclined to give it a go. $14. Available at Shopper's Drug Mart.

If dad's into the old-school shave, he'll love this sleek kit available on eBay. $79.99. Available at ebay.ca.

Does dad's accessory drawer need a refresh? Start off the new collection with this simple, yet sleek tie bar from Ted Baker. $85. Available at Ted Baker.

We know, we know, dad must have plenty of plain tees in his wardrobe. But do any of them have square necks? We didn't think so. $112 each. Available at miikmen.ca.

You love masking. Mom loves masking. But dad? Well, he'd probably love it too, but just doesn't know where to start. Rather than have him steal yours or momma's masks, why not give him his own to try out? We love Fresh Umbrian Clay Purifying Mask that can be used not only as a mask, but also as a daily cleanser and a spot treatment. $72. Available at Sephora.

If dad's always losing his keys, he'll appreciate a keychain to help him find them more easily. We like this version from COS as it's sleek, yet not too overbearing. $39. Available at COS.

The working dad will appreciate this classic leather briefcase from Mackage. $460. Available at Mackage.

While you wait to go on your annual family vacay, treat dad to this Mer & Mistral set from L'Occitaine which is inspired by the Provencal breeze. It'll definitely get him set for the days by the sea! $90. Available at L'Occitane.

Dad's face isn't the only part of his body that needs some TLC ... the rest of his body does too! This Hemp gift set from The Body Shop will have him covered from head-to-toe with its Hemp Hand Protector, Hemp Body Butter, Mini Hemp Foot Protector and Hemp Lip Conditioner. $45. Available at The Body Shop.

Dad's belt is most likely super worn out from all the wear over the years, so why not get him a new one for Father's Day? This Guess belt has a matte finish and the best part is it's reversible so it'll go with many things in his wardrobe. $40. Available at Guess.

If dad's more the outdoorsy type, he'll appreciate this "adventure survival kit" from Saje Natural Wellness. It'll assist with anything from bug bites to random headaches and more. $46.95. Available at Saje Natural Wellness.

If dad's more the private type, he'll definitely love this Phantom Glass screen protector from the brand's "privacy" collection. Not only will it protect the screen on his beloved iPhone, but the "two-Way privacy layer" will also keep his screen safe from prying eyes. $49.99. Available at phantom.glass.
Follow Giftagram on Twitter: www.twitter.com/giftagram