Quebec's Natural Birth Movement Needs To Make Space For Diversity
The organizers of YoniFest, a festival in Quebec claiming to explore birth and the future of midwifery care, present themselves as a progressive and visionary collective promising "to venture to the core of today's birth issues." Truth be told, they are very much disconnected from emergent issues, especially issues of concern to birthing communities: reproductive justice, race and class. They have more in common with the mainstream white feminist movement of the 1960s than they do with grassroots birth workers in 2017.
YoniFest has created a magical space for white, able-bodied women and their "conventional" families who can pay $400 to listen to traditional birth attendants under a tent while camping in the woods and bathing in the river. No doubt, if this year's YoniFest is a reflection of the 2014 event, expect less than a dozen people of colour out of the 400 participants -- and the sea of white faces wouldn't even notice the lack of diversity and the presence of exclusion.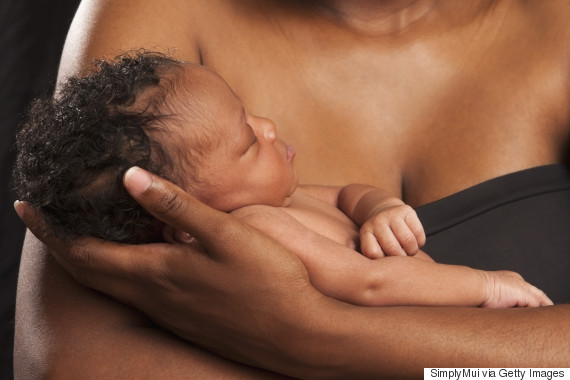 (Photo: Simply Mui via Getty Images)
YoniFest hinders hundreds of birth workers from participating and presenting at this event, mainly due to systemic barriers. Many are barred by financial considerations (birth workers are often underpaid and overworked). The venue, while gorgeous, is also completely inaccessible to those with mobility challenges, further barring contributions from otherwise qualified individuals.
When I attended YoniFest in 2014, I witnessed people freely appropriating words and customs outside their cultural, spiritual and religious meanings. The organizers used (and continue to use) words like "yoni" -- which the Merriam-Webster dictionary defines as "a stylized representation of the female genitalia that in Hinduism is a sign of generative power and that symbolizes the goddess Shakti" -- with no consideration for the physical and spiritual experiences of real-life Hindu families in Quebec navigating through the public and private birthing system.
Other stumbling blocks in Yonifest's programming include its approach to indigenous issues. How can organizers present as their theme "Birth: Questioning, Sharing and Celebrating" without questioning the fundamental role that colonialism has had on the communities whose land we stand on? What is the birthing community doing about missing and murdered indigenous women (and girls in particular), about the harms committed to the families and communities? Why aren't the organizers trying to educate participants, using indigenous feminist analysis, on the systemic problems that have considerable impact on pregnancy and childbirth?
Quebec birth workers have yet to think within the framework of reproductive justice.
As noted above, the Recommendations from the Symposium on Planning for Change - Towards a National Inquiry and an Effective National Action Plam call for a "systemic examination of the causes and consequences of gendered, sexualized and racialized violence" and, in my opinion, the influence of that violence on sexual and reproductive health. Quebec birth workers have yet to think within the framework of reproductive justice, which centres on the intersection of race, human rights, class and sexuality.
Perhaps if they did, the organizers of YoniFest would include LGBTQ concerns such as the rights to receive care, conceive, birth and parent outside of heterosexual normative family structures. The history of reproductive justice as a concept comes from a group of African American women who coined the term in order to address the void left by mainstream reproductive rights organizers. YoniFest's refusal to engage with this history and this important term echoes the context that these women were speaking to in 1994, a context that wasn't acceptable then and isn't acceptable now.
YoniFest organizers also fail to bring attention to or provide an Afro-feminist perspective to the "Midwives Save Lives" project, whereby Canadian midwives go to different countries in Africa to provide care. Nor do they question what Canadian midwives are doing to support, advocate and care for black families locally, especially within the wake of the #BlackLivesMatter movement. YoniFest also neglects to discuss the absence of anti-racism and anti-oppression modules/themes in the education and training of Canadian midwives.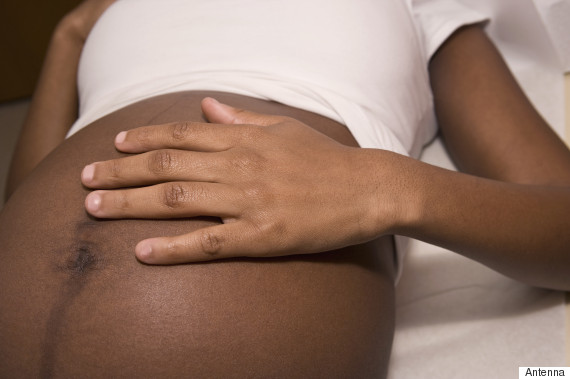 (Photo: Antenna via Getty Images)
For the last 10 years, I have been developing a black feminist approach to counselling pregnant and breastfeeding black "wombn" (anyone who chooses to use their womb irrespective of their gender representation) in Quebec. Specifically, I have designed and delivered professional trainings/workshops/presentations to midwives, doulas and lactation consultants on the theme of barriers to conceiving, birthing and breast (chest) feeding in empowered, dignified and spiritually connected ways.
When I learned about YoniFest in 2014, the first gathering for birth workers in Quebec, I was excited. But as I looked at the program online I started to have a very familiar sinking feeling in my stomach: I didn't see myself or any of the issues that affect the communities I serve and represent in the program.
My message, blunt as it may sound: dear white women, you do not speak for me.
At that moment, I had two choices: I could complain to my network about another example of white Quebecers continuing to silence and render invisible the work of indigenous women and women of colour. Or I could be part of the solution. I chose to speak up and I proposed a workshop titled Unlearning Our (Unconscious) Bias and Dismantling Barriers for Canadian Wombn of African Descent. I explained that in its current design, the Western patriarchal model of midwifery care may in fact be harmful to Canadians of African descent because it can perpetuate trauma.
Although I received excellent feedback from the active participants, the organizers of YoniFest wouldn't know because they never took an interest in workshops that explicitly addressed racial barriers and applied an intersectional critical race analysis.
Understandingly, my initial reaction when I looked at the upcoming program for YoniFest (slated for Aug. 4-6, 2017) was that of anger and irritation. History was repeating itself.
This then is my message, blunt as it may sound: dear white women, you do not speak for me. You are not the standard for representing all wombn, especially in Quebec. You need to stop appropriating. If you truly are committed to progressing the natural birth movement, you will focus on understanding and addressing your individual and collective place of privilege and embedded assumption of white supremacy. That would be considered venturing "to the core of today's birth issues."
Follow HuffPost Canada Blogs on Facebook
Also on HuffPost:
Moms' Incredible Strength In Childbirth
Sometimes strength comes in pairs. These friends -- twice mistaken for sisters by the hospital staff -- were silently intertwined throughout this mom's labor as she brought her rainbow baby into the world.

I felt such a connection with this mother when I took this photograph. I thought that woman all over the world would look at it and say, "Yes. I was there once. Stay strong!"

This mom labored for many days, off and on, but never lost her endurance, positivity and humor. I know she will use the strength she pulled from labor in the years to come as she navigates motherhood and all of its obstacles.

This mama worked hard to birth her baby into the water, with the father and her midwife there to support her.

This mama worked through a "precipitous" (meaning, an extremely fast, extremely intense) labor to bring her third child into the world. Two minutes after this photo was taken, her baby was born into her father's hands.

This mom gets a quiet, supportive touch from her son as she works through a contraction.

After a devastating stillbirth, Kara underwent surgeries and treatments to enable her to carry a child full term.

This mom was getting out of the tub, then had a contraction that immediately brought her to the floor. Her husband was right there through it all giving her support.

This mom was induced, early, and although the intensity of her contractions rolled over her incessantly in waves, she roared her baby out into the world at 36 weeks. I will remember her vulnerability and strength forever.

This mother's firstborn held her tight as she breathed through a contraction. You can feel her strength enveloping them both in this moment.

During each contraction, this mother listened to what her body told her to do -- moving, breathing and even laughing her baby out.

This mother had a very fast labor and birth with her second baby, so we all expected this third baby to just kind of "fall out." Instead, she endured weeks and weeks of intense prodromal labor that kept starting and stopping much to her frustration. She then labored through the night and into the following afternoon before her baby girl finally arrived -- and was born en caul! It was a gorgeous day with a lot of happy tears.

This strong mama stays focused with calming music in her ears. I love her tattoo. She also had one on her foot saying, "Just breathe." This was her fifth pregnancy and the first baby she and her partner got to take home. A true rainbow baby!

I wholeheartedly believe that women do not know their true level of strength until they've given birth, however they do it.

This mother showed so much strength as she endured over 11 hours of labor, which included hours of pushing. Her wonderful doula gave her a scarf wrapped around the birthing bar to help with the pushing when she started getting too tired.

Supported by her doula, this mom rocked slowly back and forth through a contraction.

This mom took advantage of the rest breaks she got in between contractions.

This mamma labored so calmly and beautifully, laughing and talking during most of her labor. When it was time to push, she was focused and determined and worked through transition with so much strength and beauty.

This was "that moment" -- the moment that almost every woman experiences in labor when she has that overwhelming feeling of "I can't do this." As she was overcome by emotion, her husband comforted her and moments later she delivered this sweet baby. Even more amazing? This is a surrogate birth and the second baby she carried for an amazing mom and dad! They are beyond thankful for her strength.

Strength!

This birth was trying for this mama. She had a planned home water birth and as things progressed, she needed to let go of that plan and head to the hospital. The midwife suggested playing tug-of-war. It helped the mama bear down more and it worked almost immediately. After a few tugs, this strong woman -- who had such a long labor -- finally pushed her baby out.

The majority of strength you see during labor and delivery comes from the mom herself, but it can also be augmented by having an amazing support team. I loved witnessing this moment -- after hour 15 of a 36-hour long labor -- which shows the dedication and passion these partners felt for each other.

This mother told me: "This was my fourth un-medicated delivery. Each time, I've been pushed to the edge and started to consider an epidural, but it has been too late. Because of this, I never question any other mother's methods for bringing her baby into this world. It is hard work no matter what."

This is a second-time mom. With her first, she planned on a home birth but she was transferred to the hospital. Here she is, moments away from meeting her baby boy.

When it came time to push, this mother took a no-nonsense approach for the next 45 minutes until she was able to meet her baby girl.

This mama spent hours pushing before she ended up needing a C-section. She tried so hard, but baby boy ended up being over 10 pounds and had a huge head! Her C-section was very peaceful and beautiful.

This mother was in transition, and she was so strong. It is an honor to be invited into the birth space, and I am always humbled by the privilege.

The strength women exhibit during labor and birth is inspiring. This mama possessed power that I'll still reflect back on -- often!

This mother moved into a squatting position as she began to push. Look at her arms -- she's strong!

This was an emergency C-section. I captured this touching moment in the OR after a whirlwind of uncertainty and anxiety. ​​

This is one of the most intense moments from this birth. The mother is fighting so hard not to push because it's not quite that time yet. She just needed to squeeze someone with all her might -- while getting counter-pressure from her doula to relieve the pressure.

This mother is gripping the bed to help bring her fourth baby (and her first girl) into the world. She pushed for only 10 minutes.

After giving everything she had during her 24 hours of unmedicated labor, this strong mom flung her hands out to catch and meet her new baby boy!

The determination of this mama as she brought her little man into the world was incredible. She was told she had to make the last push count, and she summoned all of her strength in that exact moment.

This amazing mama had a fast and furious transition. Her relief at labor being over -- and finally being able to hold her beautiful new baby -- is so clear.

The moment a mother sees and holds the life she grew and brought into this world? Indescribable.

Tears of pain and struggle that turned to tears of joy and disbelief when this first time mama finally held her baby in her arms. She had a very intense, fast labor and was wonderfully supported through the whole thing by her own mother.

This couple's first baby was stillborn at 39 weeks. Here, the mom is breathing a big sigh of relief as they welcome their rainbow baby.

This mom told me: "I was so thankful when our baby came out crying. It's a sound I longed to hear from Paisley and Brody -- my two previous stillbirths. I also had four miscarriages. My initial thoughts were, that hurt and I'm glad it's over. But then it hit me: He was here and he was alive. We were bringing a baby home from the hospital! It still seems like such a dream."

Strength is seven years of IVF and fertility treatments. Strength is fighting through a collapsed lung, not once but twice during your pregnancy and right after childbirth. Strength is letting go of your ideal birth plan and embracing your C-section with grace in order to deliver your baby safely. This mother's strength shows in her eyes and her smile when she gazes down at her new son.

After waiting seven years to conceive, this mother's strength and perseverance in the in vitro fertilization process was rewarded. On this family's last round of insemination, they got news that they would finally have two beautiful babies!

In January, I got the call in the middle of the night that my client, who was due in April, was heading into a C-section to save her life and her baby's. Little Max was born at 28 weeks, and his strong mama spent every day in the NICU with him until he went home, three weeks early. Her strength astounds me. She's incredible!

I love the quiet strength of this moment. She's reaping the rewards of a long nine months and many hours of labor. I also love that she's proudly showing her postpartum tummy and all of her beautiful stretch marks -- her battle stripes that tell the story of all the babies she's been blessed to grow.
Follow Hirut Melaku on Twitter: www.twitter.com/justbreastfed