Ladies, It's Time To Make Comfortable Bras Sexy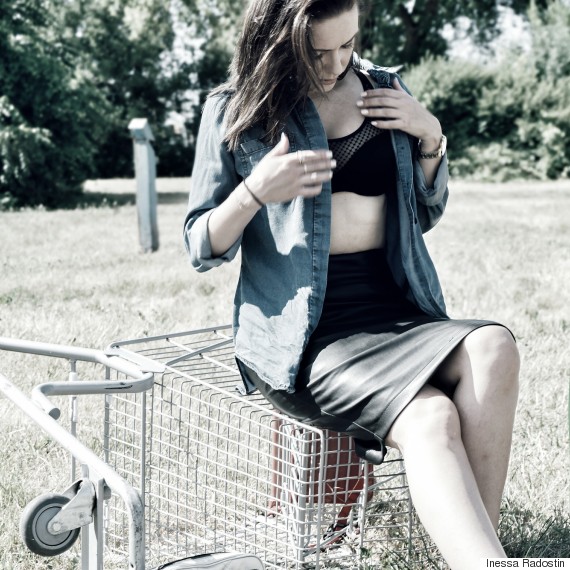 It's no shocker to anyone that I have a very minimal supply in the bosom area. I have never been one of those girls that have filled out a shirt nicely; in fact, while most girls were trying on bras at La Senza in high school, I was picking out sports bras at Champs. Talk about an embarrassing way to go through puberty!
I never knew exactly how to properly fit a bra or what to choose, and even into young adulthood, I was going through what seemed like Brassiere Multiple Personality Disorder: I went from wanting a push-up to squeezing into a bandeau in a matter of minutes. A lot of this, I realize, had to do with the fact that I was making my bra choices not based on my own body but based on the shirt I had wanted to wear on a particular day. What an idiot, right?
The struggle (that felt very real) had finally ended with the introduction of personal shoppers in undergarment stores. Once I knew exactly what size and shape I was better off with, it was time to play around with styles. Unfortunately, I had never been prone to wear super slinky lingerie and chose the road to comfort instead, so my options were limited to the standard T-shirt bra (thank you Calvin Klein for the staple). As great as those are, they don't do much in the style department and anything that can be rocked under a see-through shirt usually involves lace, silk or severe cleavage. Who has time for that?
As luck would have it, a brand that I had previously mostly seen in my mother's drawers has come back with styles that function as a well-made, comfort brassiere but look like those sexy little numbers one has to wear under an LBD. Finally! I can feel attractive without fidgeting with my chest area!
One can only hope that with the introduction of active wear as a fashion staple more brands will follow in these footsteps. I mean, if we can rock Lululemons to work instead of dress pants, why can't a comfort bra be the new sexy? More so, why are most lingerie lines toggling between the comfort and the sexy side, but never mending the two looks?
It seems that as much as we would like to show our power and eminent equality in every other aspect of life, when it comes to our bosoms, we still put slinky and attractive into the same category. Don't get me wrong -- I own more than my fair share of scandalous under attire, but I just wish that bras I was keen on wearing every day did not resemble something that belongs to an era long gone. Can we not toss that part of the design in the trash alongside pantaloons and knickerbockers?
It's time to reinvent the bra-burning, flower-child moments of our mothers and start a new revolution: erase the line that leaves us embarrassed of our undergarments when we just want something comfortable to wear. Wear your comfort bras proud, ladies! We have enough on our plates as it is -- no need to add bra-shaming to the list!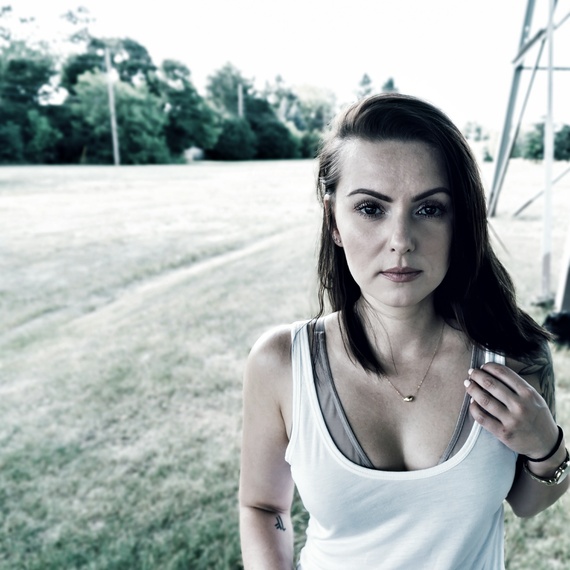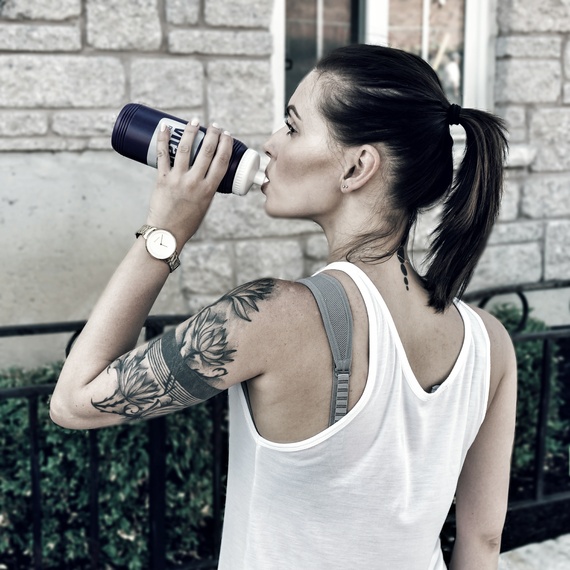 More from Inessa Radostin:
Website: www.inessaradostin.com
Instagram: @InessaRadostin
Facebook: Inessa Radostin
Pinterest: Inessa Radostin
YouTube: Inessa Radostin
Google +: Google Plus
Bloglovin': https://www.bloglovin.com/blogs/inessa-radostin-16829699
Follow HuffPost Canada Blogs on Facebook
MORE ON HUFFPOST:
Best Bras For Big-Busted Women
The bra: My Memory Convertible Strapless Bra from La Vie En Rose The price: $49.95 The details: Adjustable and removal straps, underwire and a thick band. Ideal for: Off-the-shoulder tops and dresses. Pros: Am I feeling this right? A strapless bra that actually fits and stays in place? For anyone with a large bust, finding a strapless bra that stays put and covers your breasts can be quite the challenge, so I was surprised to find one that actually worked. The wire doesn't dig into your rib cage and you have enough support to wear this with an off-the-shoulder top or a T-shirt. And the memory foam on the inside is fantastic. Cons: It isn't perfect, of course, so expect the bra to fall as the day goes on. But for someone who can never find a strapless bra to begin with, this one is worth a few manual push-ups.

The bra: Ashley Graham Diva Demi Cup Padded Underwire Bra from Additional Elle The price: $70 The details: Underwire, largest size 44DD, thick straps. Ideal for: Anyone looking for a lift. Pros: This bra not only fits well, but it offers absolute lift (lift I am not used to, to be honest). The design is sexy, the straps are thick and the bra works great with both T-shirts and loose-fitted tops. Cons: The only con I have about this bra is that the two black strings that sit above the cups aren't removable. While they look great with a black tank, for example, they don't work with all cuts and colours.

The bra: The Theresa from Change The price: $115 The details: Beautiful lace details, underwire, soft and supportive straps. Ideal for: Women looking for lingerie. Pros: This bra is probably the sexist bra in the bunch. Not only is it a summer-friendly rose colour, but it pairs well with most attire. Don't forget to get the matching undies! Cons: The only thing I see as a con is that it is not T-shirt friendly, you will definitely see some of the lace through a fitted shirt.

The bra: Perfect Curves Natural Lift Bra from WonderBra The price: $42 The details: Foam cups, a mesh overlay and underwire. Ideal for: Women looking for a comfortable bra, without all the fancy details. Pros: This bra can sometimes feel like a sports bra. It fits like one, so for someone who just wants something comfortable to wear with an oversized shirt, this bra works. I also love the scalloped and mesh detailing over the cups, it just adds something different than a typical T-shirt bra. Cons: I wish it offered a little more shape. While the bra works like a sports bra, it doesn't do the best job of making your breasts look more firm (but hey, not everyone likes that anyway)!

The bra: Momentum Sports Bra from Anita The price: $115 The details: Wireless, a net back and moisture-absorbing fabrics. Ideal for: Big-busted women who love to run and have a hard time finding a bra that holds everything down. Pros: Seriously, this is the only sports bra I've ever tried that actually holds everything down without flattening your chest or making it hard to breathe. For someone who isn't much of a runner but enjoys the occasional run (or jump rope), this bra is a must-have for your gym bag. Cons: You may feel a little squished in the beginning, but trust me, you will get used to it.

The bra: Ashley Graham Essentials Fatal Attraction from Additional Elle The price: $65 The details: Underwire, see-through cups and a large strap. Ideal for: Pairing with loose tanks and lingerie wear. Pros: I love the idea of wearing a bralette, but unfortunately, this does not exist in a world beyond size "L." This bra is pretty close to a bralette, in terms of lightness, but it also offers good shape and support. Cons: Of course, if you don't want exposed nipples on those chillier nights, I would skip this bra.

The bra: Ti Voglio Padded Wirefree Bra from Penningtons The price: $50 The details: Wireless, stretch fabric, sizes start at a 40 band. Ideal for: Women who hate wired bras. Pros: I would say this bra also feels like a sports bra. It doesn't provide much shape, but it is something I would wear on weekends or if I was just lounging around at home and felt like wearing a bra. Cons: Because I am usually a size 34, fitting into the 40 meant I had to use the last clips on this band. But besides sizing, I would say this bra doesn't offer lift or shape compared the store's other designs. As a fan of the underwire, I would stick to a wired bra.

The bra: Flexible Lightly Lined Bra from La Vie En Rose The price: $52.95 The details: Silicone underwire, super light fabric, thin straps. Ideal for: The T-shirt Pros: What can I say? This bra does exactly what it is meant to do. With very soft lines and extremely comfortable fabric, this bra is easy to wear with just about anything. I also appreciate it comes in several colours. Cons: I wish the cup was a little bit bigger, but don't worry, you won't spill out if you get fitted properly.
Follow Inessa Radostin on Twitter: www.twitter.com/inessaradostin