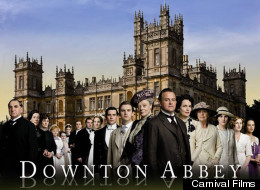 Downton Abbey is a global phenomenon. It is the most successful series in the 30-plus-year history of Masterpiece Theatre airing on the PBS network.
Amid the characters, the glittering costumes, the intrigue, the romance, the gorgeous camera work of the director of photography, and the diabolically clever zingers Julian Fellowes writes for Dame Maggie Smith playing the badass Dowager Countess Violet Grantham, runs the current of duty of the Earl of Grantham and his stewardship of the Abbey to the next generation.
This sense of duty, responsibility and stewardship are nothing less than old-fashioned words for the "modern" concept that a few corporations are once again embracing: Corporate Social Responsibility (CSR).
But with one important difference: Robert Crowley, the Earl of Grantham, is an individual as opposed to a corporation. And, he takes this responsibility very seriously.
This was the meaning of noblesse oblige: with great wealth, power, and prestige come responsibilities. The obligation was to provide employment, so the community benefits. And when the Earl of Grantham loses all of Lady Cora's money by way of a bad investment in the Canadian Grand Trunk Railway, he is not worried about saving his own skin, but rather he is terrified for the futures of his servants and tenant farmers in the 1920s.
It is not charity, but rather a moral compass that governs Robert, the Earl of Grantham: How will his tenant farmers and servants cope with no work? What will they do for money? How will they survive?
When Mrs. Hughes, the housekeeper falls ill, there is no question that she will be cared for on the Downton estate. Lady Grantham is quite clear about this; Mrs. Hughes will not be shown the door in her ill health and old age (nor sent for "retraining" of any sort, or worse, outsourcing).
In Downton Abbey, Season 3, we see increasing taxes (income taxes and death duties introduced in 1894 at 8 per cent rose to 40 per cent by 1919, and to 65 per cent by 1950), increasing agricultural wages, increasing competition from cheap imports, and new management techniques crop up -- the same issues that businesses grapple with today.
Even though great English manor houses were in decline from about 1880s to the 1940s, and ultimately they did not survive (more than one million acres changed hands in 1919 to pay back taxes, according to the Downton Abbey companion book), each manor house was a unit of production -- an old-fashioned agricultural corporation.
Although the servants at Downton Abbey number about 20, a typical manor house of comparable size could employ a household staff of 50 to 60 indoor servants, and another 50 to 150 working the land including gardeners, game-keepers and the village folk. The Duke of Westminster had 300 domestic and estate servants at Eaton Hall; the Duke of Bridgewater had 500 at the Ashridge Estate.
In fact, that was "the deal" from the British Crown: substantial land was bestowed on the upper classes, and in return, they would provide employment. The Lord of the manor was responsible for providing work for domestics, tenant farmers, and the village as a whole. In 1900, 1.38 million were employed in domestic service out of a British population of 40 million.
To be sure, the show glamourizes the Edwardian manor house: unbelievable luxury upstairs and unbelievable drudgery downstairs. For the most part, servants worked a lifetime of 18-hour days, in a system without welfare of any kind. The lavish eight-course dinners for 20 we see on the show would have cost £60, twice the annual salary of a Lady's maid.
Fast forward. After the 1980s and 1990s where the Tyranny of Quarterly Results and the obsession with ROI to shareholders, governed businesses (and big bonuses for those corporate animals who recommended downsizing, right-sizing, and outsourcing), the pendulum is now swinging other way.
Some Canadian and American executives have woken up to the fact that firing everyone over 50, shuttering factories, and setting up a two-tier system (translation: the haves and the have-nots) is destroying their countries. Instead, they are adopting more "Grantham Style" thinking: using new techniques and dialling back excess in order to do well, while also doing good.
To be clear, when Corporate Social Responsibility is done right, it is not charity but it is not a PR campaign, either.
Good Corporate Social Responsibility is the realization that corporations are responsible for more than their own bottom line. And when their operations look out for their current and future employees, their suppliers, and the environment, the communities in which they do business benefit in lockstep.
Downton's new footman Alfred Nugent

Lady Mary, Lady Sybil and Anna

Earl Of Grantham, Robert

Alfred Nugent

Mrs Hughes

Mrs Hughes and Mr Carson

Dinner downstairs

Mrs Hughes and O'Brien

Alfred Nugent

Mr Carson

Mr Carson

O'Brien

O'Brien

Tom Branson

Anna Bates and Thomas Barrow

Carson and O'Brien

Daisy

Thomas and Daisy

Alfred Nugent

Robert

Robert

Robert and Carson

Robert and Carson

Lady Edith

Anthony Strallan

Lady Edith and Anthony Strallan

Lady Edith

Anna and Bates

Bates

Anna

Anna

Shirley MacLaine as Martha Levinson

Shirley MacLaine as Martha Levinson

Shirley MacLaine as Martha Levinson

Ever, ever swear: 'It is always better to speak politely, that is with extreme propriety and delicacy, than coarsely, sulkily, or impertinently.' A rule passionate Lady Mary often breaks!
Follow Jana Schilder on Twitter: www.twitter.com/@janaschilder