7 Ways To Reignite Your New Year's Goals
Well, it's been about one month since you've made your New Year's resolutions. And it's likely been two weeks since you've left them all in the dust.
This does not mean that you need to spend the next 40-something weeks on the couch, elbow-deep in a bag of chips. There are plenty of ways to reignite your resolutions and have year-end success.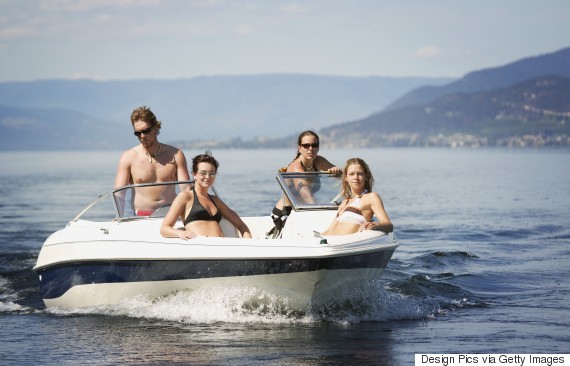 (Photo: Design Pics via Getty Images)
Choose 'goals with soul.'
Danielle LaPorte, author of The Desire Map urges us to find goals that we really care about and goals that make us feel good. Making a goal to be able to outplay our kids in the park or be able to go waterskiing with cottage-owning friends by mid-summer sounds a lot more appealing than a goal to, say, do 75 quad burners a day.
Enlist a friend.
Maybe you are trying to lose five pounds so that you have more energy and look super amazing in leather leggings this spring. Maybe your friend is trying to save money to put a down payment on a condo. Make a pact that you will help each other.
When you go out, she will make sure you do not order a double mocha-whatsit and you will make sure she does not buy that super darling pair of not-even-remotely-necessary shoes. The key to this relationship is honesty: you do not want to enable each other. Tough love is required.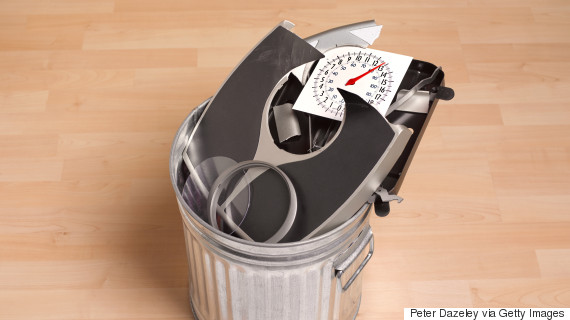 (Photo: Peter Dazeley via Getty Images)
Scrap any resolutions that no longer work for you.
Last year, I wanted to write a novel. Then I realized that writing it was making me feel sad and grumpy. So I took that item off my list and broadened my goal to simply write every day. I can blog, work on a new non-fiction idea, or simply write really charming Instagram captions. It's so much easier to achieve goals that better work for me.
Reward yourself with something helpful.
Obviously, it makes no sense to reward yourself for a great workout with a supersized bag of croissants. But maybe if you've been to the gym for four days a week for a month, you can buy a new cute gym top. If you've saved $1,000, you can take a vacation day to simply walk around the city and enjoy some of the free museums and parks. If I have good writing week at home, I reward myself by writing with a friend in a café. As humans, we need to be rewarded for our efforts. The key is to find small, sustainable rewards that don't undo all of our good efforts.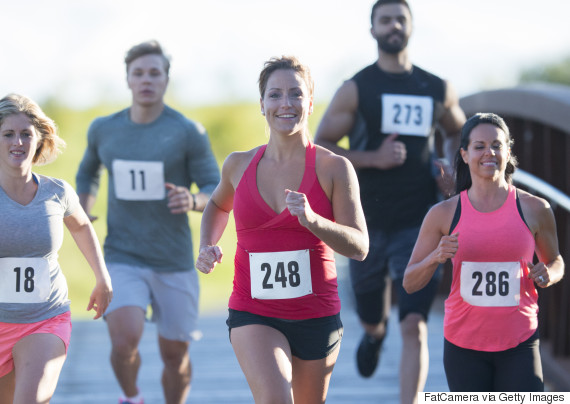 (Photo: Fat Camera via Getty Images)
Link the goal to something bigger.
People tend to be more motivated if it feels that our efforts reach beyond our own little worlds. If you are looking to save money, commit to giving a donation to a favourite charity if you exceed your savings goal. Feeling you are doing something for someone else can be very motivating. If you are looking to do a 5K run, do a charity run. You are, of course, in the end, doing this for yourself, but knowing that others could benefit from your efforts will help spur you on.
Publicly state your goals.
As any reader of Brené Brown can attest, people will go out of their way to avoid feelings of shame. If you want to run a marathon, state your goal on Facebook. If you want to write a book this year, tell your friends and join a writing group.
You are more likely to do things if people are constantly asking you how much you've accomplished. The only caution is if this goal is no longer working for you, feel free to have a change of heart. It takes guts to pursue one path and then, after some careful thought, move in another direction.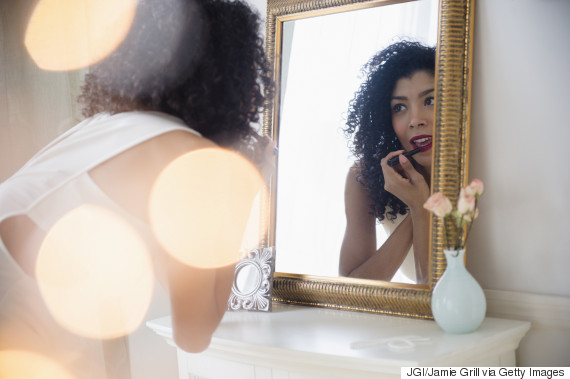 (Photo: JGI/Jamie Grill via Getty Images)
Deliberately shed a goal.
Style icon Coco Chanel understood the human tendency to add on more than necessary when she said, "Before you leave the house, look in the mirror and take one thing off." The same is true of goals. If you resolved to eat better, drink more water, exercise three times a week, plan one family fun activity a week, and quit sugar, please feel free to drop a couple of those items.
Life is long and we have lots of time to do everything we need to do. If, by the end of this year, you are drinking more water and exercising regularly, consider yourself a rock star and give yourself a hug.
Good luck!
Follow HuffPost Canada Blogs on Facebook
Also on HuffPost:
Resolutions You Should Actually Make
We all want to be treated with respect and kindness, but these actions really start with you, says life coach Catherine Thorburn of Toronto. "If we are shown these attributes by others, we will more than likely reciprocate with respect and kindness. Try reminding yourself of this whenever you begin to feel your blood pressure rising... it will not only make the other person feel better and respond better, it will make you feel better in the end too."

No, this doesn't mean you need to join the latest fitness class or start a new workout routine — just start by stretching, walking away from your desk or going out for a stroll during lunch. For a monthly challenge, set an alarm to stand up and stretch at least once every hour during work.

There is so much in life to be grateful for that we often take for granted. "If anyone has ever been wiped out by a bad cold or flu, we quickly realize how we take our health and our breathing for granted. Start paying attention to all the wonderful things we encounter every day," she says. Thorburn recommends starting a journal and writing down five things every day you are grateful for. "Soon you will begin to train your brain to seek out those things naturally."

Financial freedom is something many of us strive for our entire lives, and Thorburn says we should get into the habit of saving. "If we get into the habit of always burying away a few dollars into our savings before spending any, we will over time accumulate enough money to feel like we have choices in life."

We've probably all heard this term before, but how many of us have practiced it? "Last year I bought a few gift certificates and left them around for strangers to find them and use them. It was so much fun seeing their reactions," Thorburn says. Small acts of kindness aren't going to change the world, but it can change a person's day.

It is important to continue to grow your skill set and expand your mind, Thorburn says. "Set a resolution this year to learn something new. It could be as simple as a new word or a whole new language. Seek out opportunities to try new things."

You don't need to find a new group of best friends, but Thorburn says a new year is a good time to reevaluate your current list. "People change over time and so do our relationships. Take inventory of your existing friends and see if they continue to serve you as a friend. If they don't, it's OK to let the relationship go," she says. Meanwhile, look out for new friends who may be in better alignment to who you are today.

"This one will be a challenge for many people. I'm only suggesting we spend less time watching television or replying to Twitter and Facebook, and more time actually experiencing life with our friends and family," she says. Most of us are addicted to our phones, but it can be satisfying to go screen-free a few hours a day. Put your phone away during work hours, try reading before bed (instead of scrolling through Snapchat) and choose one day a week to not watch TV.

"Why am I holding onto stuff that I'll never look at again? What is its purpose?" If you notice yourself asking these questions every time you open a closet or garage door, it's time to declutter. "If you can't see an immediate [purpose], chances are you should let it go and allow space for something new and more meaningful to come into your life."
Follow Jen Lawrence on Twitter: www.twitter.com/readjenlawrence