10 Educational Toys To Buy During Boxing Week
Winter break is here! It provides extra time to spend with loved ones and opportunities to shop for all the things we want and need for the year ahead. It's widely agreed that raising children can be very expensive. That's why prudent parents know to stock up on items while prices are marked down.
Boxing week sales present good opportunities to snap up the coolest games, gadgets and gizmos of 2015. The discounts have already started, so it's time to search for the best deals.
Here are 10 educational toys that encourage learning opportunities and growth through play. Students will develop vital skills and have a great time in the process!

VTech Storytime Rhyme Books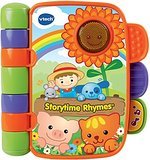 For all the brainy babies who love books, this electronic story collection is a great addition to the library. Classic nursery rhymes from Three Little Kittens to Hickory, Dickory, Dock will come to life through song. Little ones will love learning to read with these interactive and musical books.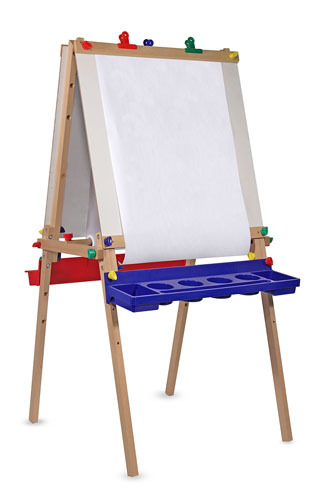 Melissa & Doug Deluxe Standing Art Easel
For all the aspiring artists, this is a must-have item. The double-sided easel has multiple educational possibilities and boasts both a chalkboard and dry-erase board. Students can draw, paint, or simply play school. Loaded with long-term potential, children can grow and learn with this adjustable-height, kid-sized easel. Get ready for some mini masterpieces.

Star Wars Monopoly

Tap into the thrill of the new Star Wars movie with some great educational games. There is an entire suite of themed items to choose from. To pick just one, try this nostalgic board game with an intergalactic twist where players compete to own planets. The perfect present for the budding real estate tycoon!
Mobi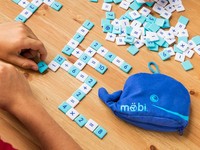 This whale of a game has a goal to make math fun. The creators believe that no matter what path you take in life, numbers will meet you at the door. So they decided to create a game that would bring math to life. For all the kids who feel discouraged by numbers, Mobi is a great option because it can start out with simple math and become more advanced based on the abilities of the players. Fans of Scrabble and Bananagrams will delight in this numerical game.

Maplelea Girls
For all doll lovers, this niche line promotes Canada's geography, heritage, and culture. Students can learn about their country through this collection of Canadian dolls that come along with journals and accessories to capture the spirit of each girl's home. Students can select a doll from their very own province or learn about a new part of the country - from Alexi from Toronto, ON to Charlsea from Salt Spring Island, BC.

Super Genius Collection
Fans of matching games will enjoy this collection. Students can practice important skills in a variety of games with a reading or math focus. Super Genius matching games pair words with their corresponding images, addition equations with their sums, and multiplication equations with their products. There is only one match between any two cards. Kids will have a lot of fun while developing linguistic and problem-solving skills.

Toymail
For all the techie kids out there, Toymail is something to snap up. With the help of an adorable mailman toy and utilizing free app technology, voice messages are sent directly to Toymail and back. Messages are delivered in your voice or a funny alternative. Children can choose from an adorable cast of characters - Rochester, Fairfax, and Buck just to name a few. It's a fun way for the entire family to communicate.

Money Savvy Piggy Banks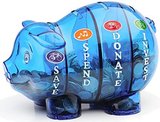 Not your average piggy bank, this award-winner is the perfect present to hold allowance, money earned and holiday loot. It has four compartments for spending, saving, investing and donating. There is an entire collection to choose from, including sports themed piggy banks for athletic enthusiasts. After all, teaching children about money from a young age makes good "cents".


Drink in the Box
For the students who care about a healthier planet, give them Drink in the Box. While it's not a toy, it's certainly a lunch box item that eco-friendly kids will appreciate. Going litter-free is cool, because students are more environmentally conscious than ever before. For grown-ups on the go who like this item, check out the adult alternative Multi Flask.

Children's Market Stand
For little entrepreneurs, this market stand by IKEA is a great item to teach them about business at an attractive price to boot. Now that's a good return on investment. It's the perfect vehicle for role play for a lemonade stand, cupcake shop, or restaurant. Warning: adults should come prepared to visit with coins as these financially savvy kids will be looking to collect.
ALSO ON HUFFPOST:
Fun STEM Activities For Your Kids
Sneak in a lesson about gravity while creating beautiful art with pendulum painting. Suspend a broomstick in between two chairs and hang a plastic cup with some string in between. Put some paint in the cup, then poke a hole in the bottom. Set the cup to swinging to get some lovely designs. (Then you can talk about why the pendulum keeps swinging back and forth, gradually creating smaller and smaller circles.) Get the details: Hand Made Kids Art

You may know the recipe for homemade slime, but have you ever made magnetic slime? This incredibly cool experiment involves a bit of parental help and supervision, but it's well worth it! Get the details: Frugal Fun For Boys

Whip up a little kitchen chemistry to teach your kids about colour changes and chemical reactions. Red cabbage juice turns blue when mixed with a base (baking soda) and red when combined with an acid (vinegar). Combine both to get bubbles! Get the details: One Time Through

The maker movement has done a lot to get people of all ages interested in DIY technology. The MaKey MaKey kit helps kids take everyday objects and turn them into keyboards! Think playing piano with a banana or playing a videogame with Play-Doh. For a demonstration of what a MaKey MaKey kit can do, check this out. Get the details: MaKey MaKey

This one's called "$7 and a Screwdriver," because Leah at Socks & Shoes Not Required spent $7 on an old VCR at a thrift store. She explained to her kids how it worked, then gave them a screwdriver and let them go to town. Older kids could even try to put it back together. Brilliant! Get the details: Socks & Shoes Not Required

Wanna check out something cool? This neat experiment involves piping drops of water (carefully) onto coins. Your kids will be amazed that the water doesn't spill over the side! It's a lesson in surface tension, and your child can measure the amount of drops each type of coin can handle until it overflows. Get the details: The Science Kiddo

LEGO and STEM go hand-in-hand, and you can use your child's favourite multi-coloured building toys to teach many science, math and engineering concepts. Here, you can tackle density with some oil, water and a brick. (More ideas on the site below.) Get the details: Science Sparks

Anyone with a child and a smartphone knows that kids love taking photos. Send your school age children on a scavenger hunt to photograph items in nature, like flowers, seeds, birds, insects or tree bark. Great for an outdoor birthday party! Get the details: Betsy's Photography

If you glue popsicles together in a particular way, they will pop apart when you drop them. This lesson in tension is a fun one, and you can even set up the "bombs" next to each other for a chain reaction (a la the domino effect). Get the details: Frugal Fun For Boys

Forget boring old regular Bingo. Teach your child about fractions in a fun way with this Fractions Bingo game. She rolls the dice to figure out what fraction she's looking for, then fills it in once she finds it. First to get five in a row wins! Get the details: School Time Snippets

Kids don't learn about simple machines until grade school, but you can introduce the important concept of levers at an early age with this fun and colourful project. Your child can investigate which lever sends the cube flying the furthest. Get the details: Munchkins & Moms

Your child will learn about kinetics, the study of forces acting on mechanisms, while creating some little funny pals to play with. Turning the wooden dowel makes the googly heads spin, as you can see here. Get the details: Left Brain Craft Brain

Get your preschooler interested in number recognition and counting by utilizing the landscape of Dr. Seuss favourite, The Lorax. Older kids can work on adding and subtraction. Get the details: Inspiration Laboratories

If you REALLY want to bring the outdoors in, why not grow mushrooms with your children? This mom of quadruplets taught her four little ones a new x-word by growing xylophagous fungi on a log in their house (in this case shiitake and oyster mushrooms). The kids cared for the mushrooms by misting them each day until finally, mom made them into a casserole. Get the details: Capri + 3

Ever heard of ichnology? It's the study of the traces of organismal behaviour, like burrows or footprints. Introduce your child to this fascinating study with some air dry clay and plastic animal figurines. Check the website for more ideas involving paint (to make animal footprints on paper). Get the details: Suzy Homeschooler

A simple mixture of oil, water and food colouring creates a colourful light show in a jar. It also teaches kids about density. (ICYDK, the food colouring is denser than the oil, so it sinks through the oil layer and starts to dissolve in the water). Get the details: I Can Teach My Child

Even preschoolers can get in on the action with this cute apple-picking counting game. Kids pick up "mini-apples" with child tweezers and place enough on each corresponding number. Get the details: Fun-a-day!

Magna Tiles are awesome building toys. But you can also get kids excited about multiplication with these colourful, versatile squares. Here, this child is demonstrating 10 x 2. Get the details: And Next Comes L

Your little ones probably love to look at the sky at night. Bring that magic into the daytime by letting them try their hand at creating each of the planets. A great introduction to astronomy for even the youngest kids! Get the details: A Little Pinch of Perfect

Set out containers of varying sizes and shapes, then have your scientists-in-training guess whether they think a full scoop of coloured rice will fit inside or overflow. You can explore volume with liquids as well. Get the details: Little Bins For Little Hands

Explore "pirate science" by freezing small bits of treasure in a baking soda, Jell-O and water solution. Your kids can "dig" for treasure by using vinegar to excavate the goods. Get the details: Fun-A-Day!
Follow Joanne Sallay on Twitter: www.twitter.com/TeachersonCall_