My Mission To Make My Hometown Healthy Starts In The Workplace
Let me introduce you to the most simple smoothie recipe I know, and the mayor of my hometown Brian Bowman. Both are critical to making some changes to the health of the nation. The smoothie recipe because it's basic, and I like basic(nothing for sale, just berries, spinach and a little kale). Mayor Bowman because this has to get back to communities and cities taking charge of their health at a grassroots level.
We are way off base when it comes to health in North America. We think that food is what makes us fat or skinny, and we make choices with the hopes of becoming the latter. Exercise has become something we hate, instead of it being the way we get out to see the world.
What if we came back around to something simple? Could we change the fact that millions of Canadians are dying from preventable disease? Could we positively impact the mental health of our country?
We absolutely can- but our approach needs to be simple and focus on creating a strong foundation.
Our goal needs to be to eat real food for what it does for our energy, immune function, and cellular function. The gym should be seen as one of many tools to build strength and get exercise. If you don't like the gym, then don't worry! You can still get enough activity to be healthy, lean, and in great shape by just going outside and wandering or biking around.
This simple, attainable solution is the message I bring to workplaces when embarking on changing corporate culture. My reason for focusing on the workplace is two fold
1) We spend a lot of time at work and if it doesn't contribute to your healthy lifestyle, then change is going to be extremely difficult.
2) Employee benefits make accessing experts a lot easier. Many people don't unlock the potential help that is available from their massage therapists, physiotherapists, registered dieticians, psychologists and chiropractors; or from their health spending accounts.
My hope is that this post accomplishes one thing; it gets thousands of people to shift their focus on to their health. Talk to your HR department about your benefits, use them to build your team of experts around you. If you'd like to go online to look for resources, start with these simple ones, and work from there.
Participaction - 150 playlist - Ideas to move, not just the gym!
Heart and Stroke - Prevention is best, learn easy ideas to do just that.
Diabetes - Getting blood sugar under control is a key to health.
Half Your Plate - eat your veggies!

I'd also like to invite you to my social media. You can follow along with some of the simple things I like to do to stay healthy. Keeping in mind that I won't eat food that doesn't taste good(ask my mom about that), and I love being outside and going on adventures. I use the gym and circuits to stay fit enough to make memories.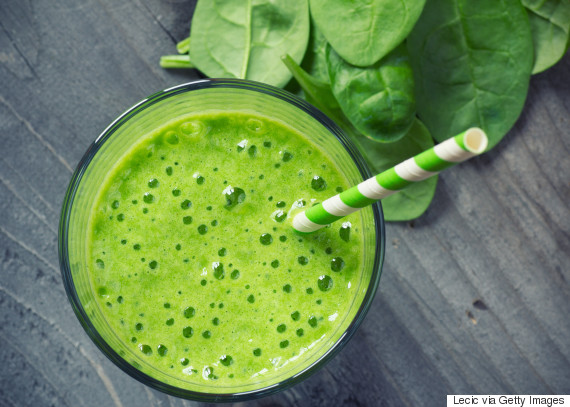 Here is a dare, of sorts, from me to you. Try these two recipes, green smoothie and protein pancake, and honestly tell me what you think. My mission to make my home town healthy has opened a lot of doors. In these videos, I had the opportunity to show Mayor Brian Bowman a couple new things in a healthy kitchen. Mayor Bowman is an outstanding example of health. His energy spreads to his staff, and you can see the benefit of a health conscious leader as the mayor of Winnipeg. Our first of hopefully many videos, show a simple smoothie, and a protein pancake- perfect to fuel the longest and most demanding of days.
Keep your smoothies simple, and your serving sizes on all foods in check. There is never going to be a super food that ever makes up for over eating, or skipping your basic greens. If you need to learn your food basics again, remember- look at your benefits and use those Registered Dieticians!

I also had the pleasure of having two amazing athletes demo exercises. Moe Leggett and Desiree Scott are both passionate about Winnipeg and have kindly leant their celebrity status and their physical skill to me for videos to motivate people to work out. These simple, full body routines are great for burning calories and getting the metabolism going. Give this work out a try and let all of us involved know what you think.

Getting back to basics, finding the best sources for information, and using your workplace (and your employee benefits) to their fullest will be your key to living the healthiest life possible.
Follow HuffPost Canada Blogs on Facebook
Also on HuffPost:
10 Secrets Of A Happy Workplace
John Havens, founder of the non-profit organization, The H(app)athon Project suggests using technology to track our health, stress and happiness levels could be the the key. He sites Cardio, which enables you to measure your heart rate using an iPhone camera> He even suggests tapping into Affectiva, an app used by ad agencies to read people's emotions through their facial expressions. In the same vein, Action For Happiness promotes the Check Your Mood site on its website.

If the drudgery of office life is getting you down, you could do worse than get back to nature. According to research carried out by City & Guilds revealed gardeners and florists as the UK's happiest workers. Although the results suggest this has less to do with flowers and foliage and more to do with freedom and free reign. As many as 80% said it was because they were able to manage their own workload and have autonomy over their daily tasks.

Google may have been voted America's 'Best Place To Work' four years running but for a while there was a serious happiness deficit among its female employees. When its People Operations team (that's HR to you and me) investigated further they found that women who had recently given birth were leaving at twice Google's average departure rate. In response Google boosted its industry-standard maternity leave plan from 12 weeks paid time off (just seven outside California) to five months of full pay and full benefits. After the new plan was implemented the attrition rate for new mothers halved, dropping down to the average rate for the rest of the firm.

You know that feeling when you're so engrossed in what you're doing you're completely oblivous to what's going on around you? Well, according to psychologists, this state is the epitome of true work happiness. According the the Hungarian psychology professor, Mihaly Csikszentmihalyi, and doctoral student at Harvard, Matt Killingsworth, the quality of our mental focus in the moment is the key to happiness while mind-wandering is its nemesis. Csikszentmihalyi found that we are happiest when we enter the 'flow state' - an ecstatic experience of total concentration that requires our complete attention due to its difficulty.

A programme called TinyPulse allows bosses to gather employee feedback via weekly anonymous surveys and provides a channel through which workers can raise issues and communicate with their bosses.

New research published by the Employee Ownership Association and sponsored by the John Lewis Partnership shows that staff working in employee owned companies (organisations in which all staff have company shares) are happier, healthier and more secure than workers without a stake in their company. 

Craig A Jackson, Professor of Occupational Health Psychology at Birmingham City University investigates the idea of whether clinical hypnosis could be used in the workplace to improve health and stress of employees. He proffers some fairly weighty arguments in favour of the notion but would you really feel comfortable allowing your boss to do a Deren Brown on you?

The Navy nuclear-powered Navy submarine, the USS Santa Fe had a reputation of having the worst performance, the lowest morale and the lowest retention of all the Navy's nuclear submarines.  There were often delays for launches, and repairs could be repeated multiple times.  When a new captain was brought in, one of the first changes he made was to insist that crew members didn't simply follow orders without thinking for themselves. If they thought something was wrong, they were to speak up and not simply following instructions blindly. As a result of his changes, the crew was able to pass an inspection by senior officers no problem.

Used by some companies to assist with recruitment, the Myers-Briggs Type Indicator assessment is a psychometric questionnaire designed to measure psychological preferences in how people perceive the world and make decisions. "Whatever the circumstances of your life, the understanding of type can make your perceptions clearer, your judgements sounder, and your life closer to your heart's desire," said founder, Isabel Briggs Myers.

Jess Lee, the 30-year-old CEO of style e-commerce site, Polyvore, believes simplicity is at the heart of work happiness. In January she implemented a company-wide "simplification month". "To get the company down to its simplest possible state, I asked everyone to make a list of all the work they do, identify what was most impactful, and then cut, optimize or simplify everything else," she says. "In that one month, the product engineering team deleted some of the product features that were less used, we changed some of the ad programs, we simplified some of the communication processes inside the company, we refactored a lot of code and we streamlined our user support processes. "I think we got the company down to a simpler state and people had a clearer mind because their to-do lists were cleaner and simpler."
Follow Jordan Cieciwa on Twitter: www.twitter.com/fitcityjordan