Financial Literacy In Canada Is A Farce
Canada has spent a lot of time talking about financial literacy. There have been government committees, discussions with the private sector and even a national strategy to teach Canadians basic personal finance. But when Statistics Canada data showed late last year that Canada's household debt is now larger than its GDP, it became painfully apparent that we're failing to make Canadians financially literate.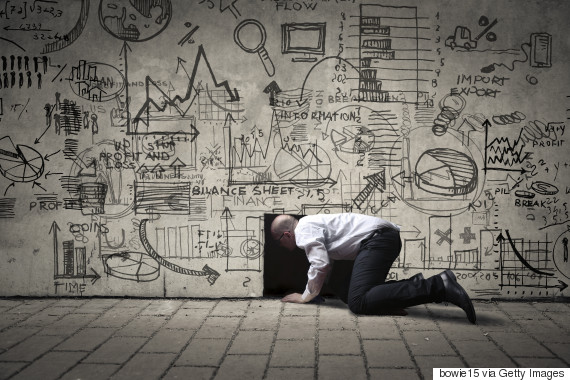 (Photo: Bowie15 via Getty Images)

Owing more than $1.68 for every dollar you earn is a situation we, as a nation, shouldn't be in. (Looking globally, we're in a league of our own on this front.) And while taking on debt while interest rates are low can make sense in some cases, the actual cost of the debt needs to be considered. Part of the problem is incomes are not rising at the same rate as inflation, so disposable income has been dropping. If that is the case, then spending should be down, too. Thank the lack of financial literacy for exacerbating Canada's personal debt problem.
We were all outraged earlier this year after a handful of major bank employees told stories to the CBC of selling customers unnecessary services to hit sales targets. Canadians have put their blind trust in the big banks -- and this needs to stop. The resources to educate yourself and to shop around for financial products that make sense for you are easy to find and usually free. Read up on any investments being recommended, look up the rates being provided by competitors before accepting what is being handed to you.
You may have a personal relationship with a bank employee, but financial literacy means you should understand bank products and what you are signing up for.
Canadians have put their blind trust in the big banks - and this needs to stop.
The lack of financial literacy will also hit us when younger generations want to retire. Baby boomers are in good financial shape, with savings, a mortgage-free house and even a pension plan. But most of the next generation need to rely on their own savings if they want to retire, and they need to start saving early.
Unfortunately, many young people have a very limited understanding of how savings vehicles like RRSPs or TFSAs work. You should not open an RRSP for the sole purpose of getting a tax refund. Your RRSP income is not tax-free -- it is tax deferred. You will pay taxes on your income when you go to withdraw it in retirement.
The understanding of personal finance and how the economy works should be deeply embedded into our education system. This is more than just adding a class in Grade 10 to teach some financial skills, or knowing how much money is in the bank. Kids often start working at a young age and they need to understand how their income is taxed, how to budget and how to save.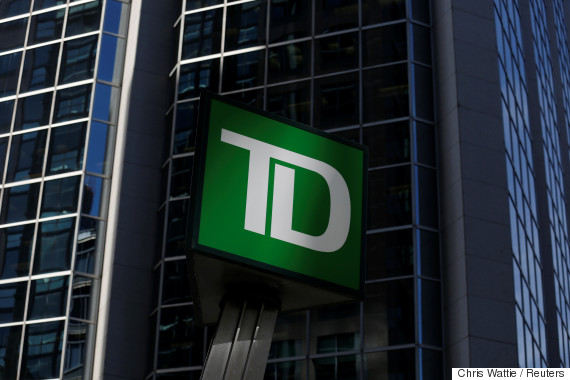 (Photo: Chris Wattie/Reuters)
When financial literacy programs actually work, it makes a big difference. A year-long study by the Boston Consulting Group found that members of the Junior Achievement Canada's financial literacy program were three times more likely to spend less than they earned, save more and borrow less.
They were also 50 per cent more likely to open their own business. Entrepreneurs lead to innovation, new jobs and wealth creation -- we need to make more of them. Financial literacy is crucial to entrepreneurship, because you need even more financial knowledge if you are running your own business.
Managing your finances should be something every Canadian actively participates in.
Financial literacy is an ongoing learning experience. Kids should start learning basics at a young age so they understand that the "Bank of Mom and Dad" has limits. You may want the latest gadget, but calculating how long you have to work in order to buy it can be a sobering exercise. Saving for the future may seem like a boring objective, but instant gratification can lead to impulse purchases that blow the budget.
Financially empowered Canadians will reduce the burden on the social safety net and enable them to better plan for their own future and, eventually, their own retirement. There are multiple resources available so there is no excuse to be uninformed. We need to find a way to raise consumer awareness about budgeting, money management and learning about business.
Managing your finances should be something every Canadian actively participates in for a more secure financial future.
Follow HuffPost Canada Blogs on Facebook
Also on HuffPost:
Building Your Future: 10 Things You Can Do To Plan Your Retirement Finances
Or at least have an idea of what you might want to do when that time comes. Your decision is not set in stone, but having an idea of what you want to do when you retire can help you work and save towards that goal.

So now that you know what you want to do when you retire, set a date for when you want to walk away from your career. That creates a set time for you to achieve your savings goals.

What you earn isn't what you take home. Figure out how much you take home after taxes and figure out how much you spend. Be honest about your spending habits, and correctly identify your necessary monthly expenses. Many Canadians are shocked to find out that they're not living within their means.

Once you know your actual take-home income, you can create a budget and stick to it. A budget will tell you exactly how much you spend per week/month and can help you find savings. Once you find those savings, you can put the extra cash towards your retirement.

We all could use a little expert help. If you're not sure where to start, talk to a financial advisor, either privately or through your bank. They can provide guidance and advice to anyone thinking of retirement. Come with questions ready, and be prepared to take their advice to heart.

Forget spreadsheets; keeping track of your retirement is a simple matter once you properly implement financial software and apps. If you need help developing an ongoing budget, apps like Mint and Mvelopes are there to help. Some apps let you take a photo of your receipts so you don't have to manually enter your spending at the end of the month, while others link to your bank account and send notifications when you hit your preset spending and savings limits.

Who has time to put money in a savings account every two weeks or every month? It's far too easy to lose track and fall behind on your savings deposits. This is why automatic deduction from your main account to a savings account is such a great thing. You set your weekly/biweekly or monthly amount, set the date and forget about it. The money is taken out and placed where it can compound.

Compound interest is a fabulous thing. The more money you save, the more interest you earn. All that interest is then reinvested back into your savings or investment strategy and you earn interest on the new amount. Imagine how much you could save over decades.

If your employer has a defined contribution plan, sign up now. Plans like that will often contribute up to 100 per cent of your contributions. (Always read the fine print.) Now that's a fine return on your investment!

Most of us are unsure what our retirement is going to look like and that's okay. That's why if you're not sure about something, ask the experts, ask your friends and your parents. Just make sure you end up with a plan that's right for you and your future.
Follow Justin Thouin on Twitter: www.twitter.com/LowestRates_ca