Fighting Climate Change to Strengthen Ontario's Economy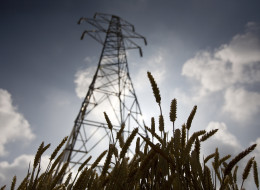 Ontario is already a leader on climate action. Now the province is ready to go further.
Some months ago, the province committed to developing a climate strategy to further reduce carbon emissions. As part of that strategy, Ontario committed to putting a price on carbon. Following that, the province released a discussion paper and asked Ontarians how best to proceed. If analysts are right, we'll soon learn some more details about the plans for carbon pricing.
We applaud Ontario for showing such leadership. Climate change is a critically important issue. Every jurisdiction needs to do its part to cut carbon pollution.
Tackling climate change isn't just the right thing to do. It's also a good thing to do -- good for our economy, good for public health, and good for our communities.
That's why we've joined with over 50 other organizations -- businesses, health advocates, farmers, and others -- to create the Clean Economy Alliance. The Alliance, which just launched Wednesday, has united under some common principles to support Ontario's commitment to climate action and to make some suggestions for how Ontario should proceed.
We've come together because addressing climate change can benefit our economy, and failing to address climate change would be very costly. Climate change has been called the single largest threat to the global economy, which is why the World Bank says a four-degree world must be avoided. On the other hand, efforts to combat climate change will create new jobs and new business opportunities. Indeed, in the opinion of analysts at McKinsey & Company, it is nothing less than the largest business opportunity in a century.
Addressing climate change will also lead to cleaner air and better health outcomes. These issues -- public health and climate action -- are mutually reinforcing. For example, the closure of Ontario's coal plants is the single largest climate initiative in North America, but it was also a huge win for public health. In 2005, there were over 50 smog advisories in this province. Last year, there were none.
And efforts to address climate change can also help us find the motivation and resources to address other pressing issues. For example, money raised by putting a price on carbon can be used to fund things we want and need -- like public transit.
The Clean Economy Alliance has come together because we know that tackling climate change will make things better. Some may claim that addressing climate change is too costly and it will tank the economy. But the evidence just does not bear this out.
Study after study shows how addressing climate change can strengthen the economy. British Columbia implemented a carbon tax and then its economy outgrew that of the rest of Canada. California was the first U.S. state to price carbon, and the same goes there -- after putting a price on carbon, the state's economy continued to experience strong growth. Remember too that Germany, the strongest economy in the E.U., also has very bold plans to cut carbon pollution.
We've already had a taste of the clean economy in Ontario. The Green Energy Act (GEA) created 31,000 jobs at last count. Canadian Solar is an example of this success. Started by a Canadian, the company did all of its manufacturing in China until Ontario passed the GEA. Now Canadian Solar is Canada's largest solar panel manufacturers, and it recently announced plans to hire more people.
And now Ontario's ready to go further. It's developing a climate strategy and putting a price on carbon. The members of the Alliance stand behind this effort. It's not just the right thing to do. It will make Ontario better, today and in the future.
ALSO ON HUFFPOST:
Climate Change: 10 Beautiful Places Under Threat
The impacts of climate warming in Alaska are already occurring, experts have warned. Over the past 50 years, temperatures across Alaska increased by an average of 3.4°F. Winter warming was even greater, rising by an average of 6.3°F jeopardising its famous glaciers and frozen tundra.

The most fragile of Italian cities has been sinking for centuries. Long famous for being the city that is partially under water, sea level rise associated with global warming would have an enormous impact on Venice and the surrounding region. The Italian government has begun constructing steel gates at the entrances to the Venetian lagoon, designed to block tidal surges from flooding the city. However, these barriers may not be enough to cope with global warming.

The West Antarctic Peninsula is one of the fastest warming areas on Earth, with only some areas of the Arctic Circle experiencing faster rising temperatures. Over the past 50 years, temperatures in parts of the continent have jumped between 5 and 6 degrees F— a rate five times faster than the global average. A 2008 report commissioned by WWF warned that if global temperatures rise 3.6 degrees Fahrenheit (2 degrees Celsius) above pre-industrial averages, sea ice in the Southern Ocean could shrink by 10 to 15 percent.

The rapid decline of the world's coral reefs appears to be accelerating, threatening to destroy huge swathes of marine life unless dramatic action is swiftly taken, leading ocean scientists have warned. About half of the world's coral reefs have already been destroyed over the past 30 years, as climate change warms the sea and rising carbon emissions make it more acidic.

The world's highest mountain range contains the planet's largest non-polar ice mass, with over 46,000 glaciers. The mammoth glaciers cross eight countries and are the source of drinking water, irrigation and hydroelectric power for roughly 1.5 billion people. And just like in Antarctica, the ice is melting.

An expected 2°C rise in the world's average temperatures in the next decades will impact island economies such as the Maldives with extreme weather patterns and rising sea levels.

Over the last century, global warming has caused all Alpine glaciers to recede. Scientists predict that most of the glaciers in the Alps could be gone by 2050. Global warming will also bring about changes in rain and snowfall patterns and an increase in the frequency of extreme meteorological events, such as floods and avalanches, experts have warned.

The Arctic is ground zero for climate change, warming at a rate of almost twice the global average. The sea ice that is a critical component of Arctic marine ecosystems is projected to disappear in the summer within a generation.

Called the "epicenter of the current global extinction," by Conservation International, this smattering of more than 4,000 South Pacific islands is at risk from both local human activity and global climate change.
Follow Keith Brooks on Twitter: www.twitter.com/keithdbrooks