Why Doctors Aren't Shocked That Mumps Have Hit the NHL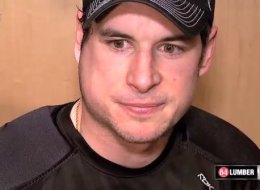 Past generations of professional hockey players were never at risk of mumps outbreaks. Today's players are, and tomorrow's will be, along with adults generally. These outbreaks -- which the media portray as coming out of the blue -- don't surprise anyone in medical circles who has been paying attention. Mumps outbreaks among aduIts have long been predicted by public health experts. Ironically, the mumps vaccine itself makes these outbreaks inevitable.
A century ago, before sanitation and public health improvements, mumps was a risky disease. By the 1950s, it had become largely benign, a childhood disease that especially hit five- to nine-year-olds, and almost everyone by their late teens. Once infected, children obtained lifetime immunity, making mumps rare in adulthood.
Because mumps was dangerous in adults -- complications can include sterility in males and, in pregnant women, the loss of the child -- public health authorities in the 1950s and 1960s predicted that the mumps vaccine then being proposed would backfire.
Mumps and other once-perilous childhood diseases "have been brought under control and there is cause to rejoice in the fact ... that epidemics are becoming scarce," Dr. E. H. Lossing, the chief of epidemiology at the federal government's Department of Health and Welfare, wrote in 1955.
Mumps no longer remained "of sufficient gravity in terms of morbidity, mortality or disability to justify universal and probably repeated vaccination. Unless lifelong immunity is conferred by the primary vaccination, which seems unlikely, should the attack merely be postponed to older ages when economic loss and risk of complications are greater?"
Dr. Lossing was prescient on all counts. The mumps vaccine does not confer children with lifelong immunity, repeated vaccinations have become the rule, and mumps has become an adult disease that threatens to be costlier in terms of both time off work and health. But mumps vaccination has turned out to be even iffier than Dr. Lossing might have imagined, because the mumps vaccine is a staggering underperformer.
For one thing, the vaccine is a dud with many, accomplishing no good at all. "Right off the bat, when you give it to 100 people, 15 won't respond," states Dr. Gregory Poland, head of the Mayo Clinic's Vaccine Research Group, one of the world's largest and most authoritative. Even when the vaccine does take, its full benefit often doesn't last long -- just one or two years before the level of antibodies drops below the level required to protect against mumps, according to a study in the Journal of Infectious Diseases. By the eighth year, the antibody levels have plummeted to just one third the level required for protection.
Our individual genetic makeup is a factor, possibly explaining why even fully vaccinated super-fit athletes like Sidney Crosby can become infected. "There are some people who carry specific forms of immune function genes so that they don't respond or they respond poorly to a vaccine," Dr. Poland explained. Crosby appears to have overcome his bout with mumps, as most do, but genetic predispositions can sometimes lead to tragedy. To date, the U.S. government's Vaccine Injury Compensation Program has received 962 claims for serious injuries involving mumps vaccines, 58 of them causing deaths, and granted compensation in 371 claims.
Sometimes the problem isn't with the person but with the vaccine. According to a 2012 study by the Office of Inspector General of the U.S. Department of Health and Human Services, children's vaccines managed by 76 per cent of vaccine providers "were exposed to inappropriate temperatures for at least five cumulative hours [which] can reduce vaccine potency and efficacy." Vaccines "are only as good as their storage and administration," Dr. Poland said.
The mumps vaccine may suffer from another problem, too -- scientific misconduct. In September, a U.S. District Court found plausible claims that pharmaceutical giant Merck falsified data and otherwise engaged in fraudulent activities in order to win U.S. Food and Drug Act approval -- and a monopoly in the U.S. market -- for its mumps vaccine. Merck will as a result be appearing in at least two federal court cases to defend itself: United States v. Merck & Co and Chatom Primary Care v Merck & Co, a class action suit by doctors and medical practices who claim they were sold an overpriced and defective product.
Both court cases stem from two former Merck scientists-turned-whistleblowers who participated in the falsifications first hand and, according to court documents, were ordered by Merck to keep silent about the test results, which showed the vaccine to be less effective than needed to be licensed. The falsified, fraudulently robust results discouraged competing manufacturers from entering the mumps market, preventing a truly efficacious vaccine from being developed and making Merck a monopoly provider. The court documents also state that Merck expected increased outbreaks of mumps over time because its vaccine would fail.
As it turned out, outbreaks among the vaccinated came: 2006 saw more than 6,500 cases in the U.S. Midwest -- the largest in 20 years -- with 84 per cent of the young adults afflicted having had two doses of the mumps vaccine. In 2009, 5,000 cases occurred, again among those with a high vaccination rate.
Mumps outbreaks, in fact, occur continually, most of them small and unreported. In the first 11 months of 2014, the outbreaks in the U.S. added up to 1,078 cases of mumps. They are attracting attention today only because NHL players are involved. And they will attract attention in future because mumps will more and more become an adult worry.
ALSO ON HUFFPOST:
12 Vaccines For Your Child
Your newborn should get this shot even before leaving the hospital, and receive another dose at one to two months and a third at six to 18 months. The vaccine protects against an incurable, liver-infecting virus, hepatitis B, which can be passed to a baby during childbirth if the mother is infected. This virus spreads through contact with blood or other body fluids (sharing toothbrushes and utensils can put you at risk). Soreness at the site of the shot, or a slight fever, is the most common side effect, according to Gabrielle Gold-von Simson, M.D., assistant professor of pediatrics at NYU Langone Medical Center in New York.

The DTaP vaccine protects against diphtheria (a germ that can form a gray or black film in the throat), tetanus (an infection that can cause muscle spasms so strong they can break bones), and pertussis (a highly contagious disease that causes a severe, uncontrollable cough, known as whooping cough). Five vaccine doses are given to children at two months, four months, six months, 15 to 18 months and four to six years. (And boosters at age 11 or 12 and then every 10 years.) DTaP may be combined with other vaccinations to reduce the number of shots needed. "Now, it's DTaP with hepatitis B and the polio vaccine. So, it's five in one," Dr. Gold-von Simson says.

This combo shot protects against three viruses: measles (which causes high fever and a body-wide rash); mumps (which causes face pain, swelling of the salivary glands, and sometimes scrotal swelling in boys); and rubella or German measles (which can cause birth defects if the infection occurs during pregnancy). The first shot is given at 12 to 15 months of age and once again between the ages of four and six. MMR is sometimes combined with the chickenpox vaccine into one shot (brand name ProQuad). "All these different preparations are designed to reduce the amount of shots the pediatrician has to give," says Dr. Gold-von Simson.

Chickenpox, a highly contagious rash that many people remember from childhood, is caused by the varicella virus. A varicella vaccine was first licensed in 1995 and now spares future generations this itchy misery. Chickenpox infections can be especially dangerous in adults who don't have immunity from the vaccine or haven't had it in childhood, and can also lead to shingles, an extremely painful blistering rash. The shot is given to children at 12 to 15 months and again between four and six years. The vaccine can cause soreness at the site of the shot, fever, and, in some cases, a mild rash.

"Haemophilus influenza type b is the bacterium that causes meningitis," says Dr. Gold-von Simson. Meningitis, an inflammation of the membranes surrounding the brain and spinal cord, is particularly dangerous for kids under the age of five. Hib vaccines are generally given at two, four, six, and 12 to 15 months of age. Depending on the vaccine used, the six-month shot may not be needed. Fever, swelling, and redness at the site of the shot are potential side effects.

Polio vaccine is "such a success," says Dr. Gold-von Simson. "Because of the vaccine, there are no more cases (of polio)." There are no more in the United States that is. The virus hasn't been eradicated worldwide, so kids still get the IPV, or inactivated polio vaccine, which is a shot containing killed virus. Polio is bad news, and can cause paralysis and even death. Children are given the IPV at two months, four months, between six to 18 months, and then again between the ages of four and six years.

This vaccine, known as PCV13 (brand name Prevnar), protects against 13 types of Streptococcus pneumoniae, which are bacteria that can cause all sorts of mayhem, including meningitis, pneumonia, ear infections, blood infections, and even death. A total of four shots are given to kids (at two, four, six, and 12 to 15 months of age) to protect them against the germs, known collectively as pneumococcal bacteria. The most common side effects of the vaccine include drowsiness, swelling at the site of the shot, mild fever, and irritability.

Flu vaccinations are given each year starting in the fall. The Centers for Disease Control and Prevention recommends them for kids ages six months or older, although they aren't required for school attendance. (Connecticut and New Jersey require the vaccine for attending child-care centers and preschool.) Common side effects from the vaccine include soreness, redness, or swelling at the site of the shot. Fever and aches may occur too. "If you have an egg allergy, you shouldn't have the influenza vaccine," says Dr. Gold-von Simson.

The rotavirus vaccine (RV) (brand names RotaTeq, Rotarix) is given to children at two and four months of age. (RotaTeq is also given at six months.) The vaccine protects against a virus that is the most common cause of severe diarrhea and vomiting in young kids worldwide. About 55,000 children in the U.S. were hospitalized each year due to rotavirus before the vaccine was licensed in 2006. It is not required for school attendance. The vaccine is in liquid form and given by mouth to babies. It may make them a bit more irritable and can also cause mild diarrhea or vomiting.

Kids can catch hepatitis A from sharing food or drinks or by putting contaminated food or objects in their mouths. It's a viral infection that affects the liver, and can cause a number of symptoms, including fever, tiredness, jaundice, and loss of appetite. Children ages 12 through 23 months generally get two doses of the Hep A vaccine, with a minimum interval of six months between shots. Some states require the vaccine for school attendance. Soreness where the shot was given, headache, and loss of appetite are the most common side effects of the vaccine.

This vaccine, known as MCV4 (brand name Menactra), protects against meningococcal bacteria, which can infect the membranes surrounding the brain and spinal cord. MCV4 is recommended for kids at 11 or 12 years of age, and anyone between ages two and 55 who is at increased risk of infection (people with certain health conditions, military recruits). Teens starting college should be vaccinated with MCV4 before going to school if they didn't previously get the shot. (Freshman living in dorms are at increased risk of infection.) A little pain at the site of the shot is the most common side effect.

Human papillomavirus (HPV) vaccine (brand names Gardasil, Cervarix) is given in three doses over a six-month period, and is approved for girls between ages nine and 26. While there are over a hundred types of HPV, this vaccine protects against two sexually transmitted types that are the most common causes of cervical cancer. Gardasil also protects against two types that cause genital warts and is approved for boys between nine and 26 as well. The vaccine works only if given before an infection, so doctors recommend it for kids well before they could become sexually active. Although most states don't require HPV vaccination, many are considering mandating it for preteen girls.
Follow Lawrence Solomon on Twitter: www.twitter.com/LSolomonTweets