Why I Worry About My Autistic Son's Future Every Day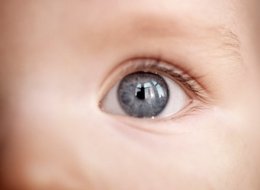 "If we cannot now end our differences, at least we can help make the world safe for diversity." ~ John F. Kennedy
This is just one of my favorite quotes from JFK and lately I've been hanging on to these words like my life depended on it.
Parents of special needs children will often tell you that we worry about the future of our children when we are no longer here to protect them. I am no exception.
My son is 15 years old and he is autistic. I worry every day for his future. Various scenarios race through my mind such as, will he be somewhat independent as an adult; where will he live?; will he speak up if someone abuses him?; will he be lonely?; will he be scared?; am I providing him enough resources and stimulation today to help him develop more independently tomorrow? The questions and worries are endless.
Then there are the horrific stories that are just too cruel and painful to hear. Stories like the autistic teenage boy who thinks he's participating in the ALS ice bucket challenge only to have a bucket filled with urine, feces and spit dumped all over him, or the story of another autistic teenager that was invited to a party, only to be savagely beaten afterwards.
Both boys believed that they were with their "friends." Both boys trusted their "friends." Both boys were deceived and entrapped into a situation where they were abused and victimized. What's worse, the crime was videotaped and then uploaded on social media. They were stripped of their dignity and their rights.
These are the horror stories that keep me up at night. The ones that make me feel like I'm suffocating, like one huge elephant is sitting on my chest.
Autistic people are often the target of violent crimes, even murder, by people they trust such as family members, caregivers and friends.
How can my son possibly survive in a society that mocks and dehumanizes another person? How can he survive in a society that won't respect autistic people?
I search for the words again to give me hope for the future: "If we cannot now end our differences, at least we can help make the world safe for diversity."
Why can't we just get along?
Why is society so quick to judge, ridicule, ostracize, neglect and dehumanize that which they don't understand?
We are all different and unique in many regards but society isn't always very accepting of differences.
We all have a right to be part of an inclusive society, to function and thrive without the threat of being abused or victimized. Each and every one of us has that right, regardless of your race, gender, religious beliefs etc., and this includes autistic people.
One of the many misconceptions about autistic people is that they lack empathy.
Where is the empathy from the people who committed these violent and cruel acts? I don't see any empathy or compassion for a fellow human being.
We fear what we don't know.
I also fear what I don't know.
I don't know what the future holds, and that scares me to death!
Surf the Internet and you'll find a multitude of inspirational quotes that encourages people to be original, to stand out from the crowd, to think outside the box, to take risks, to believe in themselves, to chase their dreams and to never let the negativity of others define their truth.
Yet autistic people are constantly being targeted and judged for who they are on. Some even feel the need to pretend that they are not autistic just to avoid confrontation, intimidation and ridicule. How difficult this must be for any individual who cannot freely express themselves.
But I want to believe differently.
I want to believe in an inclusive society, accepting of all forms of diversity without judgement for that which is different.
I want to believe in a society that will be positive and pro-active as we move forward, leaving this world a better place for the next generation.
I want to believe in a society that will not turn a blind eye on another human being in need of assistance.
I want to believe in a society that will accept my son as an equal and not a burden; a society that he can thrive in and not feel threatened because he is autistic.
I want to believe that when I am no longer here...he'll be OK without me.
ALSO ON HUFFPOST:
gio613:Bianca is a music fan (will even dance to commercials) who absolutely loves Elmo and Mickey Mouse. She cannot live without her iPad and touchscreen PC (she wonders why everything is not touch, as evidenced by her constantly touching all screens). She is a devout fan of chips and chicken nuggets loves to laugh and hug. You will probably find her relaxing at home and asking for tickles!

LisaLightnerLL:This is Kevin at the White House Egg Roll. He likes to do what all American kids do, he just needs some extra help!

ktrayn78:Our son Remy is almost three years old. He loves joking around with his Poppo, playing in the tub, and racing his cars. He smiles almost all day long and is the light of our lives.

Kimwstafford:This is Jude. He is 7 years old and has autism. He also has a big and sensitive heart, an insatiable curiosity, a love of adventure and a hard working spirit. And we love him just the way he is.

Laura McNemee:This is Jacob He loves nature, long walks (more like runs), jumping on his trampoline, Toy Story, and cuddling with Mommy When he looks at me I feel like he has jumped into my soul He has opened up my eyes to what life really is. He is Autism

Erica Lee 01129:This is Brodie J. He loves anything car related. Has a collection of over 100 Hot Wheels (and counting). This is what Autism looks like...Handsome!!!

yrlbaker:Luke means "light giving" in Latin. His smile lights up a room. He loves to laugh and loves hugs and tickles. He is improving every day. Luke is my ray of sunshine.

This is Sebastian aka "SB" If he's not melting your heart with kisses, he'll probably be serenading you to his favorite songs. He's an explorer, musician and comedian. This is Autism.

Our wonderful Kristoper diagnosed at 2 years with Autism (now 9 years old); is such a joy and inspiration. His smile says it all.

Seth, 16 loves Christmas, fire fighters and country music.

This is Abe and Mati. Brother and Sister. Both have a high functioning form of Autism known as Aspergers. Both are incredibly smart and creative. These are just two more beautiful faces of Autism.

Sam" width="52" height="52"/>

This is Aiden. He loves dinosaurs, Skylanders, "The Polar Express," Halloween and playing outside. He is an awesome big brother to his little sister, Emily. He is caring, imaginative and just a little mischievous! This is Aiden. This is autism.

James love Transformers, Iron Man, dinosaurs, SpongeBob and building things. He loves to draw and invent new things and making videos with his sister Melissa. He also loves spending time with his other sister Ellie and playing with our dogs Sammi and Mia. He's full of love, laughter and is the first one to offer you a hug when he knows you are sad. He is awesome!

Kovas has autism but that doesn't stop him from being a dedicated scout or amazing friend! Kovas and Mason have been buddies for over three years.

debeecole:This is Micah. He loves books, playing tag, exploring, and The Angry Birds. He has a laugh that is contagious & an Amazing imagination. He is one of the faces of Autism.

Melissa Morgenlander:My son Quentin can hack an ipad app to get to his favorite youtube videos. He loves cuddling in bed, hugging his friends and teachers, and spinning around with his twin sister. He is almost 6 years old, and he has PDD-NOS. This is what autism looks like.

mbtechfac:

mbtechfac:

Steph Steinmetz:This is DJ. He is an 8 year old bundle of energy. He loves video games, computers and his brother and sister. He is one of the sweetest, funniest kids ever. DJ enriches the lives of everyone he meets. This is autism.

Suzanne Romero:This is my son who also happens to be autistic. He started school when he was a beautiful wide eyed, non verbal two and a half year old. Now he's a beautiful young man. Wednesday May 15th he graduated from high school. It was a long hard road for both of us, but I would do it all over again. It isn't over. Now a new wonderful chapter begins.
Follow Linda Mastroianni on Twitter: www.twitter.com/speaking_autism