Dear Robert Munsch: Love You Forever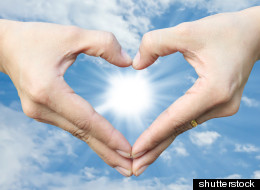 Dear Robert Munsch,
I don't know if you read the Huff Post, but I am taking a chance that either you or someone you know does. At the very least, I figure this medium is the quickest way to reach you, as time is of essence. So here goes.
Our school lost a shining light this week. A little boy -- six years old. He, the lover of hockey, fishing and fun, was taken suddenly, leaving our school community grappling with life and death issues. We bury him Thursday. We as teachers were left to help pick up the pieces of that most puzzling of puzzles left in our youngest student's minds. Of the bigger why along with a million other related questions. In my classroom, I turned to the one sure thing I knew could shed some light, love and laughter on an otherwise dark cloud that hovered low. Your books, Lighthouse A Story of Remembrance and Love You Forever: I turned their well-worn pages and read words that breathed hope.
And I want you to know that I know the power of the written word, the beauty that is a well-loved story, the comfort that is a dog-eared copy of an old-favourite. Whatever the naysayers and non-readers might say about books proper, I still hold to the truth about books. They are the lifeblood of our classrooms. And they are what bring us comfort in our darkest moments.
And here is another reason why I feel so strongly about your books. They have made me a better parent, a better teacher, a better person.
Bob Munsch, we have somewhat of a mantra in our school. And it is this. When some of us meet others of us in the hallways, and we want to show how much we care, we say this: Love ya forever!
So, I'll end with this: Thank you for your books, all of them. But especially the two I mentioned above. And do know this,
This is one teacher who will love ya forever,
Lori Gard
Quotes On Strength And Wisdom After A Loss
"It is worth remembering that the time of greatest gain in terms of wisdom and inner strength is often that of greatest difficulty."

"You gain strength, courage and confidence by every experience in which you really stop to look fear in the face. You are able to say to yourself 'I have lived through this horror. I can take the next thing that comes along.' You must do the thing you think you cannot do."

"Scar tissue is stronger than regular tissue. Realize the strength; move on."

"Sadness flies away on the wings of time."

"Don't worry about losing. If it is right, it happens. The main thing is not to hurry. Nothing good gets away."

"No matter what your heartache may be, laughing helps you forget it for a few seconds."

"When one door closes another door opens; but we so often look so long and so regretfully upon the closed door, that we do not see the ones which open for us."

"Tis better to have loved and lost than never to have loved at all."

"Every adversity, every failure, every heartache carries with it the seed of an equal or greater benefit."

"In three words I can sum up everything I have learned about life: It goes on."

"If you're feeling low, don't despair. The sun has a sinking spell every night, but it comes back up every morning."

"If someone you love hurts you, cry a river, build a bridge, and get over it."

"Letting go has never been easy, but holding on can be as difficult. Yet strength is measured not by holding on, but by letting go."

"You are responsible for your life. You can't keep blaming somebody else for your dysfunction. Life is really about moving on."

"When the heart grieves over what is has lost, the spirit rejoices over what it has left."

"Don't cry because it's over, smile because it happened."

"Look at life through the windshield, not the rear view mirror."

"March on. Do not tarry. To go forward is to move toward perfection. March on, and fear not the thorns, or the sharp stones on life's path."

"Never regret. If it's good, it's wonderful. If it's bad, it's experience."

Kate Crisp:"The most difficult times for many of us are the ones we give ourselves." — Pema Chödrön (When Things Fall Apart: Heart Advice for Difficult Times)

oliverw:Come what come may, time and the hour run through the roughest day!

Pema:What we do for ourselves dies with us, what we do for another, remains eternal. Anon

Greg Popiel:The heart heals with the anticipation of meeting another soul.

Greg Popiel:Pure Bliss is living your dream: a life of purpose, contribution, service.

Bobby Warren:Life isn't about consistency its about change

Alexis Estenor:Soldier may fall, but Heroes will live forever.
Follow Lori Gard on Twitter: www.twitter.com/lori_gard