A Modest Proposal to Minimize the Risk of Experimental Education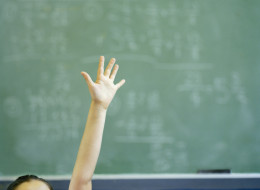 Alberta students used to have by far the highest academic achievement in Canada, but lately they have started to slip in the standings. Apparently the Alberta government is okay with this trend, because now it is mandating a new curriculum that is almost certain to result in an even greater drop. The new curriculum, Inspiring Education, stresses the co-construction of knowledge, and as a result the amount of content in the curriculum is to be reduced to only ten outcomes per grade per year per subject. Gone are cursive writing, most grammar, most geometry, map study, and much more. The new curriculum, which includes prescriptions for how the teachers will teach (discovery learning, use of a lot of technology), is to be imposed on all schools that receive government money, and in Alberta that includes charter, private, and distance schools.
More or less the same thing is happening in B.C. The new B.C. Education Plan plan has a singular focus on personalized learning, and the revamped curriculum is a mere dozen or so pages long. B.C. education leaders, in consultation with the British Columbia Teachers' Federation, have created an open-ended curriculum that stresses innovative learning and teaching practices. And although the Ministry of Education is quick to reassure parents that the basics are still to be taught at the elementary level, the evidence for this is not convincing. In math, for example, the operational procedures of fractions have been pushed back to Grade 8.
And in Ontario, a similar type of curriculum is already in place, although for the most part it has been brought in incrementally and with no fanfare over the past ten years or so. The exception is the new sex education curriculum which has attracted a lot of opposition in Ontario, but the rest of the changes, in particular far-ranging changes to the academic subjects, have been successfully kept under the radar.
Education leaders in Alberta, B.C., and Ontario believe that their ideas will create life-long, self-directed learners, citizens who are motivated problem-solvers -- the type of workers and citizens that business and the social sector want and need. These education leaders accept that test scores will drop some more, but they consider test scores to be meaningless measures. They are willing to take the risk that their new curriculum will increase the students' higher-order thinking skills enough to more than compensate for their decrease in basic skills in things like reading and math.
By way of contrast, many parents and teachers hold that test scores do capture important aspects of their children's learning, and these parents are in favour of educational processes -- like teacher-led direct instruction and a rigorous curriculum -- that are known to result in higher test scores. These parents and teachers point out that there is no research to back education leaders' opinion that their new curricula will result in life-long self-directed learners and that, if anything, the available evidence suggests the opposite. These parents and teachers are strongly resisting the new ideologies, but to date they are being stonewalled by governments.
Other parents and teachers favour the new ideologies and plan to willingly enroll their children in the new programs.
In a polarized situation like this, where it is not yet clear who is right, it is probably unwise to put all of one's education eggs in one basket. Furthermore, it is not really ethical for governments to impose untested ideologies on children over their parents' strong objections. Therefore, I am putting forward the following modest proposal as a compromise measure.
I propose that the Alberta, B.C., and Ontario ministries of education authorize the establishment of some schools with the experimental approach and some schools with a more traditional orientation, and then let parents and teachers choose between them.
In addition to not risking everything on an experimental approach, this method will have the advantage that the parents and teachers in both types of schools will agree on the school's mission and work together towards its achievement -- thus making all schools more likely to succeed.
The proof will be in the pudding. If, down the road, it becomes clear that education leaders' preferred agenda is superior, then the dissenting parents and teachers will see the light and it will be no longer necessary to ram the new approach down their throats -- a much more democratic and less risky approach than the one currently being employed.
MORE ON HUFFPOST:
Ontario Sex Education By Grade
In Grade 1, students should be able to identify body parts, including genitalia like the penis, testicles, vagina, vulva, and use correct terminology.

By Grade 2, students will outline the basic stages of human development, including an infant, child, adolescent, adult, older adult, for example, and related bodily changes. They will also identify factors that are important for healthy growth.

In Grade 3, students will be able to describe how visible differences (like facial features, body size and shape, physical aids or different physical abilities. for example) and invisible differences (like learning abilities, personal or cultural values and beliefs, gender identity, sexual orientation, for example), make each person unique. Students will also learn ways of showing respect for differences in others.

In Grade 4, students will describe the physical changes that happen during puberty for males and females — the growth of body hair, breast development, changes in voice and body size, production of body odour, and skin changes, for example. They will also learn about the potential emotional and social impact of these changes.

In Grade 5, students will identify the parts of the reproductive system, and describe how the human body changes during puberty. They will expand their vocabulary with words like cervix, uterus, fallopian tubes, ovaries, endometrium, and clitoris, as well as scrotum, urethra, testicles, prostate gland, seminal vesicles, and vas deferens.

Students in the sixth grade will assess the effects of stereotypes — including homophobia and assumptions regarding gender roles and expectations, sexual orientation, gender expression, race, ethnicity or culture, mental health, and abilities, among others. They will also propose appropriate ways of responding to and changing some of these stereotypes.

In Grade 7, students will touch on consent and the importance of having a shared understanding with a partner about delaying sexual activity, for example. They will go over genital contact, vaginal or anal intercourse and oral sex (including choosing to abstain from these activities). They will also go over reasons for not engaging in sexual activity and the concept of how consent can be communicated in a relationship. Grade 7 students will also touch on the understanding of physical, emotional, social, and psychological factors that need to be considered when making decisions related to sexual health, including STIs, pregnancy, desire, pleasure, gender identity among others. Students will also delve into areas of cyber-bullying, harassment and behaviours like sexting.

In Grade 8, students learn about all six genders including male, female, two-spirited, transgender, transsexual and intersex. They also cover topics of sexual orientation (heterosexual, gay, lesbian, bisexual). When it comes to sex, students will learn about contraception and condom use for pregnancy, STI prevention, consent, and what it means to be in a healthy sexual relationship. For further development, Grade 8 students will also touch on the benefits or attractions of being in a relationship, along with drawbacks and risks like breaking up.

In Grade 9, students will be able to describe how to prevent unintended pregnancy or sexually transmitted infections (STIs), including HIV/AIDS. A further understanding of gender identities and issues around stigma, culture, religion, media, stereotypes, homophobia, self-image, and others.

Students should be able to describe factors that influence sexual decision making, including personal values, having limits, peer and family expectations, and myths and norms related to sexual activity or safe sex. Students will demonstrate an understanding of how to use decision-making and communication skills effectively to support choices related to sexual health. Discussions on misconceptions about sexuality in our culture, as well as what it means to be in a exclusive relationship.

Understanding a variety of mental illnesses and addictions including: eating disorders; major depression; anxiety disorders; psychotic disorders, and tobacco, alcohol, drug, gambling, gaming, or Internet addictions. Students in Grade 11 will cover proactive health measures like breast and testicular examinations, Pap tests, regular medical check-ups, stress management techniques, among others.

In addition to cyber-bulling, students in Grade 12 will also cover stalking, sexual assault, abuse within a family, extortion, and workplace harassment, for example. Further discussion on healthy relationships, developing healthy sexual relationships with others, and looking at relationships and stereotypes in the media.