Make March Break More Meaningful For Your Teens
March Break 2017 is almost upon us and everywhere, parents of teens are scrambling to figure out how to occupy their kids' time for an entire week. Many parents are planning vacations, sports camp or some other fun activities for their teens, but I think that this is a missed opportunity.
At a time when teenagers are more insolent and alienated than ever, March Break could be used as an occasion to bring the family together and reinforce positive values.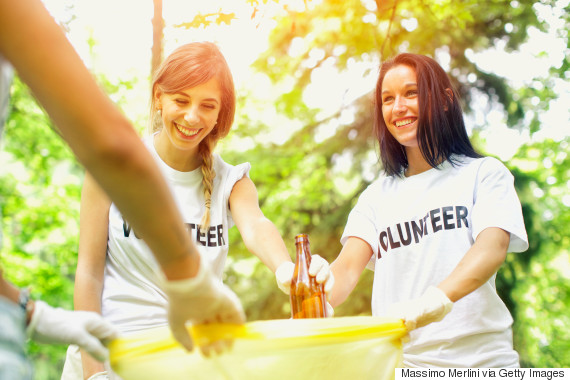 (Photo: Massimo Merlini via Getty Images)
Instead of taking the family to a resort or a theme park, I suggest engaging the entire family in some type of meaningful activity that strengthens family bonds, builds self-worth and makes a contribution to the community.
Many teenagers these days have adopted the mindset of goofing off and partying as much as possible. Sadly, they have almost no repository of meaning in their lives. They're bored and disillusioned because they're not involved in anything that's really gratifying.
These teens are being coddled by their parents and now, because of misguided parental and school board interventions, teachers are barely permitted to discipline these out-of-control youth, let alone instill in them constructive values.
These spoiled kids get caught in a vicious circle of boredom and emptiness. They seek out pleasurable yet unsatisfying solutions to their existential malaise, which only amplifies their anger and discontent.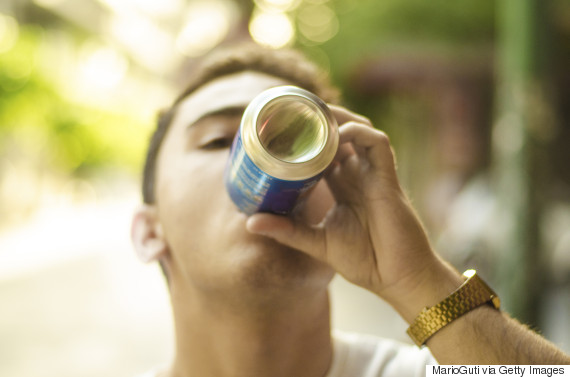 (Photo: Marioguti via Getty Images)
Parents need to take advantage of every opportunity to redirect their teens' energies toward more constructive and fulfilling activities, or risk raising a generation of irresponsible, entitled youth with barely any coping skills to bring to their adult lives.
The answer is to start today by filling their teens' lives with meaning. Meaningful activities are those that contribute to the betterment of others, whether it's the family, the community or the world. Parents can offer their teens a number of options for how they'd like to spend a meaningful March Break.
This could be volunteering at a food bank or homeless shelter. The family might take shifts at the local humane society or cat rescue. They could do a stint for Habitat for Humanity or other area housing projects.
You can spend the week entertaining your teens or you can make March Break 2017 more meaningful for your entire family.
The family could spend time visiting at a senior's center or children's hospital, or they could serve up meals at a soup kitchen. They could join a clean-up crew for a local park, beach or stretch of highway. The list is endless. The point is to choose a positive activity that everyone can do together.
The teens might be convinced that they'd rather spend the week on the beach or at hockey camp and these activities are fine, in and of themselves. It's just that the family will feel very differently after a week of shared meaningful activities.
Parents and teens will have a greater sense of self-worth and they'll connect so much more to each other through having spent time making a contribution to their community and their world.
Think about it. You can spend the week entertaining your teens or you can make March Break 2017 more meaningful for your entire family.
Sign up here for my free monthly wellness newsletter. April is about being more empowered in your relationships.
Listen here to my latest podcast. Author and psychologist Emily Esfahani Smith talks about how to live a more meaningful life.
Follow HuffPost Canada Blogs on Facebook
Also on HuffPost:
Family-Friendly March Break Escapes In Canada
Every winter, 20,000 grey whales swim from Baja Peninsula to Alaska, passing right by Tofino on their way. Reaching up to 36 tonnes, these gentle giants like to swim close to the shore, so even those who don't fancy the water can see the whales from land as they make their trip north.

Vancouver gives your family the option of enjoying the snow or saying goodbye to the white fluffy stuff. If you like the former, head to one of the city's three ski mountains —Cypress, Grouse, and Seymour — (one of which was an Olympic venue in 2010). If you prefer the latter, Stanley Park is a favourite destination, where it's already hiking, biking and sailing season in March.

If you want to visit a resort town without (literally) bumping into all the other vacationers on the ski hill, head to Canmore. The picturesque town is on Banff National Park's doorstep and has its own outdoor rink for skating. And if you drive 20 minutes in either direction, you can hit the slopes.

Sudbury's Science North and Dynamic Earth will blow any family's March Break out of this world (yes, they do have a planetarium). With special passes for your last winter vacation, you can explore all four floors of the centre's displays and experiments, see a movie at the IMAX theatre, take the underground mine tour and even visit the Big Nickel.

If you're a fan of winter but not one for the slopes, head to Algonquin Provincial Park. Here, you can go on dog sledding expeditions, "snowmobile safaris" and snowshoe your way through the wilderness. For the more adventurous family, it's possible to be out on the open snow for four or five days.

March is maple-sugaring season, so head to Ontario if your kids want to make some of the sweet and sticky treat. There are plenty of farms and festivals you and your family can visit across the province, including the Maple Sugar Festival and Pancake House at Brooks Farms or the Sweet Water Demonstrations at Crawford Lake.

Think you can't camp in the winter? Think again! MacGregor Point, on the shores of Lake Huron, is the yurt capital of Ontario. Each of its 16 yurts come complete with lighting and beds, and can accommodate up to six people. While you're there, make sure to cozy up to an outdoor fire pit and bring your skates to take advantage of the paths that wind through the trees.

Visiting the historic Quebec City is like having a piece of Europe at home. Just walking around its quaint streets makes the city worth the trip. But the real treat is its Ice Hotel, just 10 minutes from downtown. This year it comes complete with a suite designed after Disney's Oscar-nominated movie "Frozen".

If you prefer to be on the East Coast, then Newfoundland's Marble Mountain is your family's destination for winter fun. Lineups to the mountain's 30 plus runs are short, giving you more time to actually ski. If you like adventure, you can also zip line across the Humber Valley or take in Gros Morne National park by dogsled.

You can giddy-up to Hatfield Farm this March Break where you'll get the real cowboy treatment. Pony rides and a petting zoo are obvious favourites for kids, but wagon and sleigh rides for the whole family are also available during the break. And if the weather isn't kind, there's even a Rubber Rodeo with indoor inflatable games.

Remember when Las Vegas lost its mind and promoted itself as a family destination? Thankfully, Sin City is more secure about its identity these days, celebrating excess in all its forms. Been there, done that? There's plenty that's new. Britney Spears does it again in a permanent show at Planet Hollywood; Caesar's Palace popped open the Fizz Champagne Lounge and the mammoth nightclub Hakkasan (80,000 square feet over five levels) rocks almost around the clock.

You've probably visited Buffalo a dozen times but may have still missed it entirely. Yes, it's a great place to pick up cheap booze and to go shopping, but it's got amazing food and cultural highlights. The Albright-Knox Art Gallery (pictured) is killer. It's now showing an exhibit focused on the real-life Monuments Men (three of which worked there). Architecture fans should see the Darwin D. Martin House, reconstructed in full Frank Lloyd Wright glory. Crash at the refurbished Hotel Lafayette, complete with a speakeasy bar.

It's no wonder why The House in Barbados doesn't allow children. Just check out the décor: white couches, white curtains, white bedspreads, white carpets that are all one sticky jelly sandwich away from a disastrous mess. For adults, this is a chic minimalist heaven with views overlooking the west coast of the island, complimentary massages in a beach cabana, champagne breakfast and evening canapés. You won't want to leave, but go out explore at least for a bit. There are local rum shacks waiting.

When locals in Maui want to get away from it all, they endure the twists and turns of the Hana Highway. At the eastern part of the island, Hana is a speck of a town that feels like its own little planet. It's rustic, quaint and downright gorgeous. Check into a cottage with an ocean view at the Travaasa Resort where the roar of ocean waves soothes the soul to its core. No sippy cups and little ones in sight here. Just peace and quiet. No TV, internet, air conditioning hum in the cottages to interrupt your zen.

This chic Arizona town has multiple personalities. It's a shopping mecca to some, an oasis to others with the best spas and resorts in North America, or an outdoor adventure hub. This time, go for the cowboy culture. Belly up to the bar at the Rusty Spur Saloon, a real cowboy bar downtown with the patrons and music to match. Alternatively, venture to the outskirts to Greasewood Flat, a quirky, classic bar frequented by cowboys and tourists alike. Fill up on cheap beer and green chili burgers before you practice your two-step on the dance floor.

The DR's reputation as an inexpensive destination makes it a haven for families, but you can avoid the strollers and shrieking toddlers if you know where to go. Book a Royal Service room at the Paradisus Punta Cana. It has a resort within a resort where only grown-ups are allowed in its restaurant and pools. If you miss the constant cries of "Mom, look at me! Mom! Mom!", you only need to slip next door to the family pools for your fix.

Where do the beautiful people go on March break? Miami, of course. Its sun and sand draw the toned and trendy to it like moths to a flame. You don't have to look like Mr & Mrs Universe 2014 to go, but a good leg wax (for him or for her) wouldn't be out of place before you make the trip. South Beach is hot for nightclubs, chic restaurants and bikini-beach volleyball. Party by night, swim by day and do a tour of the area's cooler than cooler Art Deco buildings, then bed down for the night at the sexy Eden Roc Miami Beach (pictured), frequented by celebrities and heat-seeking tourists since 1956.

Welcome to wine country, where grown-up beverages of all sorts are celebrated. This is a prime spot for cozying up in a quaint inn like Harbour House or Historic Davy House B&B (pictured here and complete with outdoor hot tub) and keeping the drapes closed all day. But don't hibernate too long, there's plenty to sip and see. Check out stellar wines at Stratus Vineyard, known for its sleek tasting room, and the elegant Pellar Estates, where you should book a table for dinner in its excellent restaurant. Hello ice wine martinis! Antiques and foodies have a grand time, too.

Guests who have gone to Hedonism II in Jamaica either love it or hate it. Some appreciate the nude beaches, toga parties and saucy games at this all-inclusive, adult playground. Others find it all a bit too much. But it's all part of the package here and it's no secret that this place has been catering to grown-up fun for more than 30 years. The setting is gorgeous and the beaches stretch out for miles. You won't miss your kids or anyone else for that matter

Gather up a gaggle of gal pals. This is the ultimate girlfriend getaway destination. Tiptoe through the tulips at the amazing Longwood Gardens; eat scrapple for breakfast (a loaf made of mystery meat and flour); do the "Philly stoop" while noshing on Philly cheesesteak sandwiches to avoid drippage on clothing and check out the stellar museums like The Barnes Foundation and the Rodin.

Sure, you can do the usual flop-and-fry holiday, but how about feeding your brain? Fans of TED Talks can soak up inspiration at the 30th anniversary conference of TED, from March 17 to 21. On hand are many folks you may admire: astronaut Christopher Hadfield, Sting, Bill Gates, author Isabel Allende, plus jugglers, a firefly specialist, and gun law activists.

Silence is golden and you'll find it at this spectacular resort overlooking the sea. No kids allowed, no TVs (thank god for the PVR back home), or radios. The suites are open concept in a real way – just three walls with a private infinity pool and canopied beds. This is a great retreat for couples looking to bring back the va-va-voom factor into their relationships.
Follow Marcia Sirota on Twitter: www.twitter.com/marciasirota