Do Canadian Businesses Need A .CA Domain Name?
One of the first online business decisions you have to make in Canada is whether or not to use a .ca domain name. Even if you're not ready to go live with a website, your own domain name can be used for custom email addresses, redirecting to your social media profile and protecting your brand.
Selecting a domain name can be an intimidating process. Some considerations include:
Choosing between your business name or keywords.
If you decide on keywords, you'll have to research the popularity of relevant search terms and phrases, then find that perfect medium between popularity and saturation.
If you use a company name, you'll have to determine if it will be misspelled often enough to justify additional domain name registrations.
The URL should be short, yet descriptive.
If the name you want isn't available, you may consider the use of hyphens.
If that isn't overwhelming enough, Canadians also agonize over using .com, .ca, or any of the other domain extensions. A .ca domain offers many benefits to the right business, but it's also a choice you may regret in the future.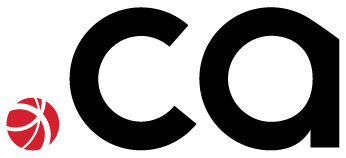 Following are a few factors to consider before deciding to register a .ca domain name for your Canadian business.
Geographical Factor
Is your target market Canadian or local? Country code top level domains (ccTLDs) like .ca are extensions that correspond to the name of a country. The .ca domain tells people instantly that they'll be ordering from a Canadian company. That alone may result in your link being clicked more often in search engine results.
Additionally, search engines recognize the .ca domain as a Canadian website when Canadians are searching for businesses in this country. That means you'll rank higher in their search results by default. However, if you intend to target markets outside of Canada, you may want to go with a .com domain so you're found by international searchers. You're also free to register .com or other domains in addition to .ca. That will allow you to forward one domain to the other or keep them separate to serve each location individually.
Language Factor
French characters and ligatures (é, ë, ê, è, â, à, æ, ô, œ, ù, û, ü, ç, î, ï, ÿ) are permitted by the Canadian Internet Registration Authority (CIRA). Not all registrars accommodate it, however, so it's important to check before registering. The French characters option is usually found under "Advanced Services" during the registration process, but you can always send an email to multiple registrars before you choose one.
Memory Factor
When typing in a URL (website address) from memory, .com is often assumed. To ensure that you get all traffic from either a .com or .ca guess, register your domain name with both extensions. You can easily forward one domain to the other.
You can also help people remember it by making the .ca extension part of your online brand if your company name is in the URL. Whenever you mention your brand online, include the ".ca". For example, instead of referring to your brand as Canadian Business Supplies, you can use CanadianBusinessSupplies.ca.
Availability Factor
Since .ca domains are reserved for Canadians, it's more likely the domain name you want will be available with the .ca extension than with a .com extension.
Trademark Factor
Even if you do go with a .com or other domain extension as your primary URL, you may want to register the .ca variation to protect your trademark/brand. That said, you will also have to ensure you're not stomping on another trademark. In the days of the wild web, you could choose any available domain name. Many people made a lot of money buying up famous trademark URL's and then selling the domain back to the trademark owner. These days, the law is on the trademark holder's side when it comes to URL's, but it can be as tricky to prove as any other trademark infringement.
Red Tape Factor
Domain registrations with the .ca extension are managed by CIRA. To register a .ca domain name, you must meet all of their requirements. The application and approval process takes additional time, whereas you can register a .com domain instantly. Apparently the red tape isn't too difficult to overcome, since CIRA reports almost 2.5 million .ca domain names are currently registered.
Community Factor
CIRA does some important digital work in Canadian communities. So far, over 3 million dollars has gone to support Canadian communities through education, research and non-profit initiatives.
"A portion of the proceeds of each .CA registered goes toward funding digital literacy, online community investment and Canada's ongoing stewardship of global Internet governance," CIRA boasts.
Then What?
You can register your domain before choosing a website host, or select a host at the same time. Many website hosting packages include free domain name registration. If you need help with choosing a Canadian-friendly website host, the checklist Choosing a Website Host for your Canadian Business will guide you through it.
Did you choose a .ca domain name or did you decide on another domain extension? Do you have any regrets, advice or questions to share?
Follow HuffPost Canada Blogs on Facebook
MORE ON HUFFPOST:
This children's charity may have the best intentions--but it certainly didn't pick the best domain name. Children's laughter is one thing. 'Children slaughter' is quite another.

Cumming, Georgia is home to the First Baptist Church of Cumming.

While the site's actual intent is to help teachers by assisting them with mortgages, its domain name suggests it's anything but pro-teacher.

Master Bait And Tackle: "You can't beat our bait!" Merchandise is available for purchase.

The website for the Boston Society of Dental Improvement. We wonder what was their second choice. Goodoral.com is, by the way, available for purchase.)

An alternative to iTunes-- this website guarantees you MP3s that are major hits. But we see how you might have been confused.

According to Snopes.com, this is a hoax site. But it's still amusing to think that Power Gen might have had an Italian office with one heck of a domain name.

An advice website run by one Mr. Benjamin Dover. A pity no one advised him to choose a more appropriate domain name.

Their motto: "Your family Christian Bookstore."

They make computer chips. And odd URLs.

It's just a moving company--with one strange choice for a domain name.

Slurl explains, 'The Internet Assigned Numbers Authority is responsible for doling out country domains and dutifully gave the Cook Islands ".ck", following the international standard list.' However, Cook Islands authorities decided they needed second-level categories to distinguish businesses, education, and government web sites. The result? A '.co.ck' suffix that appends Cook Island web addresses from Google.co.ck to Travel.co.ck.

Don't waste a dime! Combat high exchange rates by visiting this website to exchange your foreign currency. Their motto: "Before you go, look below."

Ferreth and Jobs, Pennsylvania lawyers. "Is your business in the right hands?" (They have T-shirts for sale, naturally.)

Paolo Cesar Aceves:It's not funny but sad that they couldn't come with something better

ComradeRutherford:As a collector of of fountain pens you can't go wrong at this helpful website.
Follow Melody McKinnon on Twitter: www.twitter.com/MelodyMcKinnon