Ontario's Nuclear Budget Is a Money Meltdown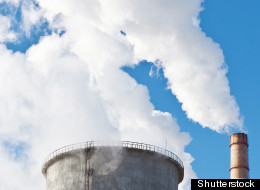 No nuclear project has ever come in on time or on budget in Ontario.
The existing Darlington reactors came in $10 billion over budget. The recent refurbishment at Bruce Nuclear is $2 billion over budget and three years behind schedule. Standard and Poor revised its outlook on Ontario Power Generation (OPG) to "negative" last November due in part to cost overruns at Darlington.
It's clear -- nuclear energy is a financially irresponsible choice for Ontario.
Yet the Liberal government marches on with its nuclear dreams. The Canadian Nuclear Safety Commission has given the green light for the proposed Darlington nuclear refurbishment project. This opens the door for the government to waste billions more on nuclear.
Before you invest in a house, a car -- or in my case, even the cereal I buy -- you look at your available options. You weigh the pros and cons to see what has the best bang for your buck (or fibre, in the case of cereal) and you make your choice.
This is standard research you do to make sure you are making a good choice that is right for you today and in the future.
Yet even with billions at stake, the Liberal government continues to refuse an independent review that would analyze the risks and costs of nuclear and to review safer, cheaper and cleaner alternatives. Instead, the Liberals gave the nuclear industry a $26 million cheque to study their own costs.
This is inconceivable and irresponsible when we are still paying off the debt servicing charges from the last round of nuclear projects on our electricity bills.
Added to the economic costs are environmental and safety concerns. Darlington's use of Lake Ontario water for cooling destroys millions of fish, larvae and eggs each year. A major nuclear catastrophe like Fukishima has happened once per decade, but the government's detailed evacuation plans only cover a 10km area. The political establishment in Ontario continues to punt the problems of dealing with nuclear waste to our kids and future generations.
The high price tag of nuclear also creates a disincentive for conservation and efficiency -- we need to sell the energy once it is produced, even if saving a kilowatt is the cheapest and greenest choice.
Ontario has an opportunity to use global demand for clean tech industries to transform our economy. We can improve productivity and innovation, create jobs in a growing sector, address climate change and have a positive influence on the well being of our communities -- a win-win for the economy and environment.
But we won't enjoy those benefits if the old parties at Queen's Park continue to invest in expensive, out-dated technology.
The Liberal government has already wasted millions re-locating gas plants. Now they are set to spend billions on nuclear. We can and must do better.
Top U.S. Renewable Energy Sources - 2011 (MOST RECENT DATA)
Renewable energy made up 9 percent of all energy consumed in 2011, according to the U.S. Energy Information Agency, and that number is predicted to grow throughout the next decade. Here's a breakdown of the top sources of renewable energy in the country, from wind to water and everything in between. Information courtesy of the U.S. Energy Information Agency.

Solar power and photovoltaic cells make up the smallest percentage of U.S. renewable energy production, but its future looks fairly promising. Warren Buffett's Berkshire Hathaway invested $2.5 billion in Calif. solar company SunPower earlier this year. Also, unlike other sources of renewables, energy can also be generated by small-scale solar installations (like on the rooftop of a home or business), and declining costs have made solar much more affordable. Information courtesy of the U.S. Energy Information Agency.

Geothermal power captures naturally occurring heat from the earth to turn it into power. The renewable source is geographically dependent, but the Western half of the U.S. has many promising locations for power plants, like The Geysers in Calif., the largest geothermal power plant in the world. The U.S. is the largest producer of geothermal power on the planet, but growth hasn't kept up with wind or solar development in recent years. Information courtesy of the U.S. Energy Information Agency.

Believe it or not, burned garbage accounts for 5 percent of all renewable energy created in the U.S. each year. More than 29 million tons of municipal solid waste was burned in 2010 to create steam to spin turbines and generate power, and there are more than 75 waste-to-energy plants in the country. Emissions regulations have been in place at waste incineration plants since the 1960s, but the EPA warned in a 2006 report that the toxins released during the process could pose a serious environmental risk if not strictly enforced. Information courtesy of the U.S. Energy Information Agency.

The amount of wind power has grown for each of the past three years throughout the U.S. and accounted for the largest growth in capacity of any energy resource in the country last year. Wind turbines now supply more than 50,000 megawatts a year, enough to power 13 million homes, according to Reuters. Federal tax credits, which were set to expire at the end of 2012, have made wind farms an attractive form of renewable energy. Congress approved an extension of the credits through the end of 2013. After production, wind turbines are net zero, meaning they require no energy and produce no emissions. The only problematic thing generated in some cases other than clean power has been a whole lot of noise. Information courtesy of the U.S. Energy Information Agency.

Biofuels, like ethanol, are created from organic matter like corn or soybeans. Gasoline in the U.S. contains 9 percent of the resource by federal mandate under the Renewable Fuel Standard program, and more than 40 percent of the corn crop last year was turned into biofuel. The resource is slightly more unstable than other renewables because it depends on the productivity of farms - drought or other environmental problems can significantly lower yields and increase prices. On average, ethanol has 20 percent fewer emissions than traditional gasoline but some types, like cellulosic ethanol, cut greenhouse gas emissions more than 85 percent, according to the U.S. Department of Energy. Information courtesy of the U.S. Energy Information Agency.

Timber accounts for nearly a quarter of all renewable energy created in the country. Rising energy costs have led to an upswing in wood burning over the past decade, and nearly 20 percent of New England homes use wood for heating, according to a National Geographic report. Although it may be a cheaper alternative, wood burning stoves and fireplaces release more emissions of fine particles than other home heating methods, according to the EPA. Burning good wood in an efficient burner lowers toxic emissions and lost energy. Oh, and always have working smoke and carbon monoxide detectors handy. Information courtesy of the U.S. Energy Information Agency.

Almost all of the current hydroelectric power plants in the U.S. were built before the mid-1970's, but it's still the highest producing renewable energy source in the country. In 2011, 8 percent of all power created in the U.S. came from hydroelectric sources, but it's also one of the most geographically dependent sources of energy. The Pacific Northwest gets more than half of all power via hydroelectric due to prime geography. Information courtesy of the U.S. Energy Information Agency.

Watch this TED talk on the missing link in the future of renewable energy.
Follow Mike Schreiner on Twitter: www.twitter.com/MikeSchreiner