A Royal Opportunity: Making Noise About Mental Health With William And Catherine

Earlier this month, I met William and Catherine, The Duke and Duchess of Cambridge, along with 18 other students from across Canada who, like me, work to destigmatize mental health.
Reading through articles and news stories about mental health in the days leading up to the royal tour, I saw a pattern in the language being used. "Suffering." "Tragic." "Stigma." "Fear." People were opening up and sharing their experiences with poor mental health. I felt sad, at first, reading these stories. Then I realized something. Some of these people had struggled, or knew about the way that others had struggled, but they were talking about it. This is big.
These people were refusing to stay silent, and were actively breaking down the stigma surrounding mental health and mental illness by sharing their stories. This was a powerful thing for me to see, and, as a member of the Jack.org network of youth mental health advocates, it was very encouraging.
We want everyone to talk, because that is how we end the stigma.
Whether a person's experience with mental health is on the negative end of the spectrum, or the positive end, we want everyone to talk, because that is how we end the stigma. The way we talk about mental health should be no different than physical health.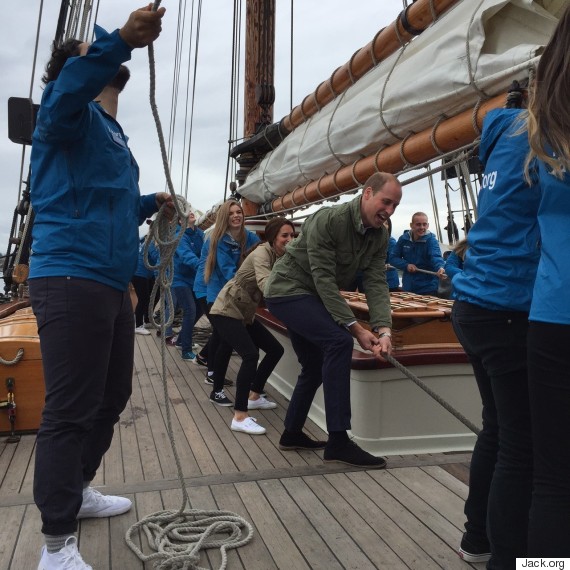 This is exactly what The Duke and Duchess of Cambridge are doing, as I learned when we spoke.
In the time that my fellow Jack.org student leaders and I spent with the Duke and Duchess, we got to share what we know about youth mental health. They, in turn, engaged in a genuine and open conversation with all of us. It is events like this that help normalize mental health on a national, and even international level.
The Duke and Duchess drew a spectacular amount of media attention, which on its own is huge. What makes the experience even more amazing though, is that they stepped back and let the students take the lead. I had the honour of speaking with Catherine, and she listened intently as I answered her question about what I think is the most important message to share about mental health. She was incredibly down to earth, and the care and interest that she showed towards me made the situation all the more memorable.
They, in turn, engaged in a genuine and open conversation with all of us. It is events like this that help normalize mental health on a national, and even international level.
To see such high profile individuals -- real life royalty -- advocate for youth mental health, going right to the source (the youth), asking questions and listening to our responses, gave me great faith that they will have tremendous success in breaking down barriers. And to think, all of this was accomplished in one day.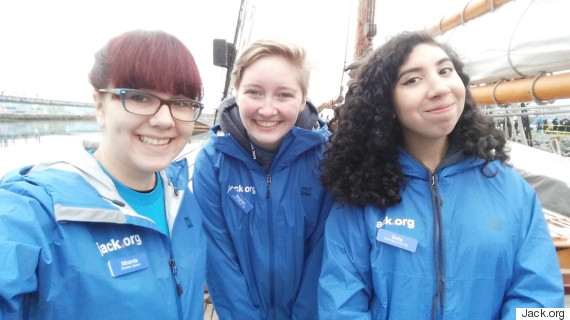 This experience was a rush, and I can speak to the fact that this kind of thing can definitely take a toll on the body. Sitting here, typing out these words, I realize that I can't discount my mental health when I speak about the overall health of my body.
Speaking about mental health, particularly your own mental health, can be scary. That being said, I just had one of the most fun, exciting weekends of my life -- where I didn't feel the pressure of mental health stigma weighing down on me. I believe that this was possible because of the work that people like the Duke and Duchess of Cambridge are doing to advocate for youth mental health, and to create fun, open-minded events where the discussions focus on how to be a better champion of mental health.
Everything that happened that weekend was an excellent step towards a world where individuals aren't afraid to talk about mental health.
I can't begin to imagine how I can properly extend my thanks to William and Catherine for making youth mental health a priority in their lives. While in Canada, they managed to put the topic of mental health on the map in a way that I could have never imagined, and they chose to do it with Jack.org.
My hope is that this event, and these conversations, reached young people who were watching the weekend unfold, who had never before been told that it's not a shameful thing to talk about your mental health. Now, I hope, they know. And now, I hope, they don't feel afraid to speak out.
So thank you, William and Catherine, for giving us all this wonderful opportunity.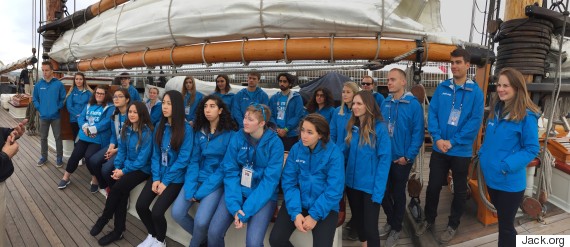 Miranda Benoit is a 22-year-old graduate student studying Psychology at Concordia University. She is also a student leader with Jack.org, a national network of young leaders transforming the way we think about mental health. For more information visit www.jack.org.
Frame Of Mind is a new series inspired by The Maddie Project that focuses on teens and mental health. The series will aim to raise awareness and spark a conversation by speaking directly to teens who are going through a tough time, as well as their families, teachers and community leaders. We want to ensure that teens who are struggling with mental illness get the help, support and compassion they need. If you would like to contribute a blog to this series, please email cablogteam@huffingtonpost.com
ALSO ON HUFFPOST:
Frame of Mind: Youth Mental Health Issues And Suicide In Canada
One in five Canadians will experience mental illness in their lifetime Source: Canadian Mental Health Association

Nearly half of those who feel they have suffered from depression or anxiety have never gone to see a doctor about this problem. Source: CMHA

Latest studies showed more than 1.3 million young Canadians have a mood disorder or addiction. Two-thirds had symptoms before the age of 15. Source: Statistics Canada, Government of Canada

Suicide is among the leading causes of death in 15- to 24-year-old Canadians, second only to accidents. In 2012, 261 Canadian kids and teens took their own lives. Source: CMHA, Statistics Canada

LGBTQ youth face about 14 times the risk of suicide and substance abuse than their heterosexual peers Source: CMHA Ontario

First Nations youth are at a higher risk. The suicide rate among First Nations youth is roughly five to seven times higher than that of the general population. Source: Parliament of Canada study, 2014

People with mental illness and addictions are more likely to die prematurely than those without. Mental illness can cut 10 to 20 years from a person's life expectancy. Source: Centre for Addiction and Mental Health

Contending with her bipolar disorder brought Yashi Brown to poetry, and with it, she's trying to end the stigma of mental illness.

If you need help, visit ementalhealth.ca to search for services in your area. Or call the Kids' Help Phone at 1-800-668-6868, it's Canada's only free phone counselling service for youth under 20.
More From Frame Of Mind: