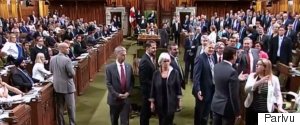 The prime minister should not have gone into the crowd in the first place. It is not his duty to get members back in their seats to vote, as he was doing with the Official Opposition Whip Mr. Gord Brown. While his actions were inappropriate: He did not push, attack or harm a woman.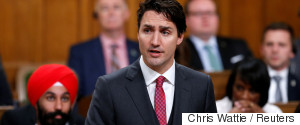 Something got lost in all this childish behaviour, especially once Tom Mulcair transitioned from apparently laughing at Trudeau losing his cool to losing his own cool and screaming that the Prime Minister was "pathetic" for accidentally elbowing NDP MP Ruth Ellen Brosseau in the chest... What got lost was the bill they were debating, Bill C-14, the government's assisted-dying legislation. And it fell further from prominence once the NDP, the party that allegedly wants to make this bill better, saw an opportunity to use the accident as political leverage against the Prime Minister and perhaps for their own leadership ambitions.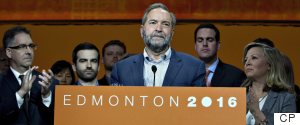 I'll remember the absolute grace and humility with which Tom Mulcair addressed the crowd following the vote, calling on us to leave the convention strong and united, and to focus on continuing to be the party that dreams no small dreams.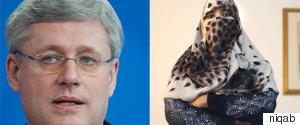 MP Larry Miller, who once used Hitler and the Nazis as references to oppose the gun registry, also recently made a dumb comment about how prospective Canadians should "stay the hell where you came from" if they prefer to wear a niqab during a Canadian citizenship ceremony. He is one of a long line of Conservative MPs to make racist remarks. I hope racism, ignorance and stupidity are not becoming mainstream Canadian values, let alone values endorsed by the Conservative Party of Canada. I hope the Prime Minister understands in his awkward silence, he is giving the impression that he is actually endorsing all the ills we have seen from members of his caucus in recent months. He should not.
With the New Brunswick Morgentaler Clinic closure last week, New Democrats urge the Minister of Health to work directly with her provincial counterparts in New Brunswick to ensure that safe access to abortion services is publicly available.
Today I shared this message with the rallies happening across the country in solidarity with New Brunswick Pro-Choice advocates. On behalf of my prou...
Today is day 11 of the 16 days of action to address gender-based violence. Every year we call for action, because explicit misogyny, insidious discrimination and gender-based violence continue to provoke fear in the lives of women in Canada and in the lives of our sisters across the globe.
When women engage me in my community, in Ottawa or across the country, they talk to me about the economy, about health care, about child care, about housing, about the environment. Simply put, all issues are "women's issues." But as Status of Women critic, I also ask questions about challenges specifically facing women.
For seven years now, Indigenous women, men and children have gathered on Parliament Hill to ask the Government of Canada to acknowledge and act upon the murders and disappearances of hundreds of their family members. Their vigil is a powerful symbol of the strength that is born in grief and loss.