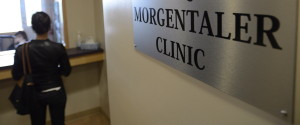 With the New Brunswick Morgentaler Clinic closure last week, New Democrats urge the Minister of Health to work directly with her provincial counterparts in New Brunswick to ensure that safe access to abortion services is publicly available.
Today I shared this message with the rallies happening across the country in solidarity with New Brunswick Pro-Choice advocates. On behalf of my prou...
Today is day 11 of the 16 days of action to address gender-based violence. Every year we call for action, because explicit misogyny, insidious discrimination and gender-based violence continue to provoke fear in the lives of women in Canada and in the lives of our sisters across the globe.
When women engage me in my community, in Ottawa or across the country, they talk to me about the economy, about health care, about child care, about housing, about the environment. Simply put, all issues are "women's issues." But as Status of Women critic, I also ask questions about challenges specifically facing women.
For seven years now, Indigenous women, men and children have gathered on Parliament Hill to ask the Government of Canada to acknowledge and act upon the murders and disappearances of hundreds of their family members. Their vigil is a powerful symbol of the strength that is born in grief and loss.