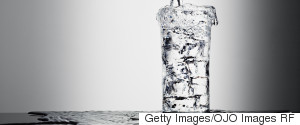 Access to water is one of the biggest challenges facing the planet today. We have to address the underlying causes, like climate change, overconsumption, waste and pollution. However, that alone won't overcome the problem -- not in time for millions of people in need of fresh water. Fortunately there's some incredible technology emerging to recycle or create new sources of water--dowsing rods for the 21st Century. eventy-one per cent of the world's surface is covered by water. But the vast majority of that is ocean--salt water we can neither drink nor use to irrigate our crops.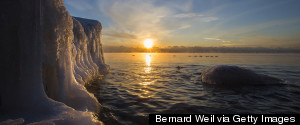 Home to 60 per cent of the world's lakes, we are a nation with water at its heart. But some thought leaders say Canadians are losing an awareness of, and passion for, our water resources. It's a connection we need to rekindle for our country to successfully tackle some serious threats to the treasure that is our water supply.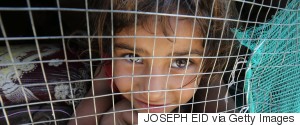 Canada offered asylum to a mere 11,000 of the millions of displaced Syrians. Even then, an Ekos poll in March found that 46 per cent of Canadians still feel Canada is accepting too many immigrants and refugees. A poll last year found 42 per cent believe refugees should not be given the same level of health care as Canadian citizens. We don't understand this hardening attitude. Refugees like Nisreen's family aren't criminals or freeloaders. We are just like them. But for the grace of God we could be them.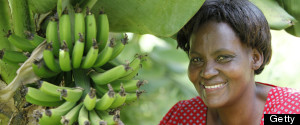 Microfinance loans range from a few hundred to a few thousand dollars, depending on the need. They help low-income Canadians start small home-based business, assist new immigrants like Zorya in getting the training they need to practice their profession, and help vulnerable individuals--like women fleeing abusive relationships--get through personal crises. We love the idea that an innovation designed to help developing communities lift themselves out of poverty could also be key to unlocking Canada's entrepreneurial potential.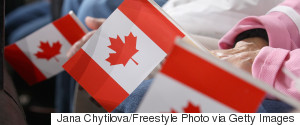 A national election is months away, but campaigning has already begun. While party leaders talk issues of economy and security, no one is asking the big question: what kind of society do we want? Canada is no longer one of the top five countries for integrating immigrants, a European think-tank announced in May. For decades, we've heard that Canada is a "just society" -- based on equality and freedom for all upheld in laws. We've built our just society, but is Canada becoming a less compassionate one?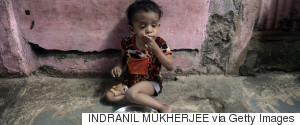 Children or adolescents from low-income families, whose parents had lower levels of education, were at higher risk of having less well-developed brains than the individuals from middle- or high-income families with better-educated parents. Interestingly, there was little difference between the brains of high- versus average- income individuals.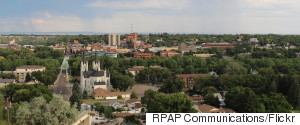 This year, Medicine Hat became the first city in Canada to effectively end homelessness. Almost 900 people in this small town of 61,000 have been placed in rent-free apartments or houses. And the benefits are clear: police calls and hospital emergency room visits are down. "You're going to end homelessness? Yeah ok, good one," he recalls thinking. But the society argued that the $20,000 per year cost of housing someone was as much as four times less than the expense of policing and health care when that person lived on the streets.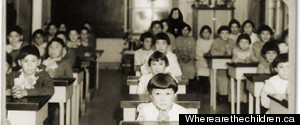 As Canada's Truth and Reconciliation Commission (TRC) releases its final report about the residential school system for aboriginal children we wonder, where is Canada's catharsis? With little media coverage up until the release of the final report, and even less public engagement, Canada has had no such emotionally transformative moment. Canada needs reconciliation. The last residential school only closed in 1996. All aboriginal communities still suffer from their impact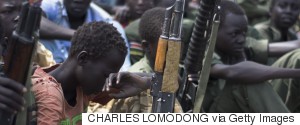 Every day we witness the power of young people to transform their communities and the world. The potential lost when a child is handed an AK-47 instead of a schoolbook or soccer ball is one of the greatest tragedies imaginable. But as governments stop recruiting children, over the past year militias and terror groups like the Islamic State, or ISIS, in Iraq and Syria, and Boko Haram in Nigeria, have horrifyingly indoctrinated thousands more. And the way these militias use their children is changing in terrifying ways.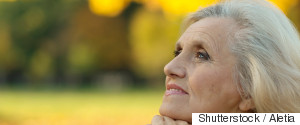 Mabel is one of the elderly participants in an ongoing study at Rush University in Chicago. When she decided to set a goal at 85 years old to write one letter a week, she no longer felt cocooned at home because of her arthritis. Researchers, including psychologist Dr. Patricia Boyle, have discovered that having a purpose in life can actually improve our health.