7 Things You Can Do This Year For A Hunger-Free Ontario
With the new year upon us, everyone is busy making resolutions to change their lives for the better. While committing to exercise more, eat better, and quit smoking are all laudable goals, why not also set a goal to improve the lives of people in your community? Here are seven simple actions you can take in 2017 to help create a hunger-free Ontario.
1. Join the Conversation Around the Basic Income Pilot
Our current social assistance programs are dated and insufficient. Over 65 per cent of food bank clients cite social assistance as their primary source of income, illustrating how inadequate these programs are in meeting recipients most basic needs. This has been the case for decades.
There are countless amazing projects and programs happening in food banks across the province.
It is far past time for a change. The Ontario Association of Food Banks believes that basic income is a solution worth investigating, which is why we support the Ontario Government's Basic Income Pilot Project, set to launch this summer. Preliminary reports are promising, with recommended rates much higher than current levels, and a design that does not place an undue burden on the recipients.
However, in order for the pilot to be a success, it needs both your input and support.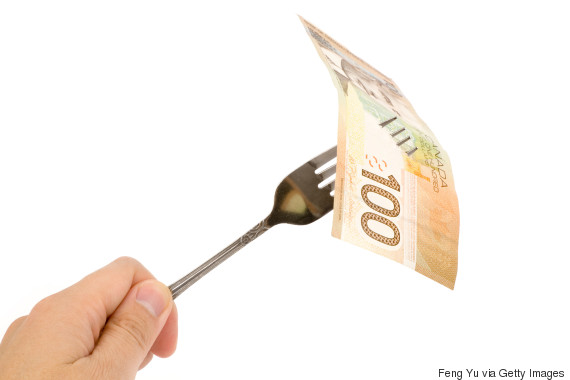 You can: Attend a local consultation meeting (locations here) in January, complete the online survey here before January 31, send an email to basicincome@ontario.ca with your ideas, contact your MPP to show your support, and read up on facts on basic income. You can also support Bill 6, which aims to set social assistance rates based on the evidence, not politics.

2. Support Innovative Food Security Projects
Food banks have grown substantially from their beginnings as small, grassroots organizations. In all corners of the province, food banks have evolved into essential resource hubs in the fight against poverty. They come in many different shapes and sizes, including large-scale distribution centres to small school-based breakfast clubs -- each sharing a commitment to innovation, change, and serving their community.
There are countless amazing projects and programs happening in food banks across the province. Some of the highlights of 2016 include, but are not at all limited to: The Mississauga Food Bank's new aquaponics farm, the RFDA in Thunder Bay's partnerships with remote First Nations communities in Northern Ontario to deliver fresh food, The Sharing Place in Orillia's "Fresh Fares" Farmers' Market voucher program, and Windsor-Essex's Unemployed Help Center's food bank shuttle service.
You can: Contact your local food bank to see what they're up to and how you can help!
Increasing access to affordable housing is a top priority for food banks.

3. Volunteer Your Time -- And Skills!
Everyone is familiar with a food sort, the bread-and-butter of food bank volunteerism where anyone in the community can join. While this help is certainly needed and incredibly appreciated, many food banks are also in need of more specialized help. What each food bank needs is different, depending on their own goals and the community's needs, but why not consider also contributing your own unique skills and talents?
Speaking a second language could help with clients that are new to Canada; a way with words could help with writing strong grant applications for funding and support; the ability to drive a truck or operate a forklift could support warehouse operations; a knack with kids would make you a great candidate to volunteer with child-care programs; knowledge of web design could mean a new website; and a background in strategic planning or law would be a great help to a board of directors.
You can: Take an inventory of your skills, and contact your local food bank to see if they have any programs you can support.
4. Fight for Affordable Housing
Increasing access to affordable housing is a top priority for food banks. The average food bank client spends 70 per cent of their income on rent, leaving them at high risk of homelessness, and forcing them to make difficult choices between rent and food. To make matters worse, the waiting list for affordable housing is years long.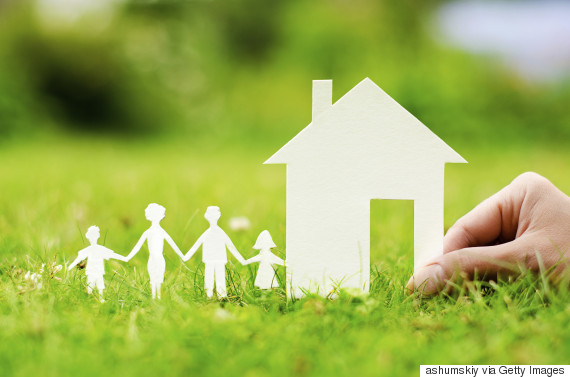 The federal government is developing a national housing strategy, and the provincial government passed legislation to give municipalities the option for inclusionary zoning that would require affordable housing units to be included in residential developments. These are positive steps, but we still need more action.
In the short term, an Ontario Housing Benefit would help close the gap for low-income tenants and people on social assistance. In the long term, municipalities, who are ultimately responsible for affordable housing, need to increase budgets for affordable housing and implement inclusionary zoning.
You can: Ensure your representatives at every level of government know that you support affordable housing. Make sure it is an election issue, and vote for candidates who pledge to increase access to housing for everyone.
5. Support Businesses That Provide Good Jobs
The most famous example from 2016 was the huge wave of support for French's, who announced plans to grow their ketchup operations and establish a plant in Leamington, Ontario -- a small town that had been devastated by Heinz closing the local ketchup factory, affecting not only their employees but the farms who depended on the business. When a Orillia man's post about French's went viral, stores sold out of French's ketchup.
Consumers have the power to vote with their dollars, making it important to support businesses that provide good, stable jobs in their communities. Improved job opportunities lead to more financial security and stability for Ontario's families and the province.
You can: Be a conscious consumer, just like Brian Fernandez, the man who wrote the viral French's Facebook post. Research how the companies you support treats their employees, community, and environment. Consider buying local, whenever possible.
6. Educate Yourself -- And Others! -- About Hunger
There are many widespread myths about what causes hunger and the people who use food banks. But if you don't understand a problem, you won't be able to help solve it.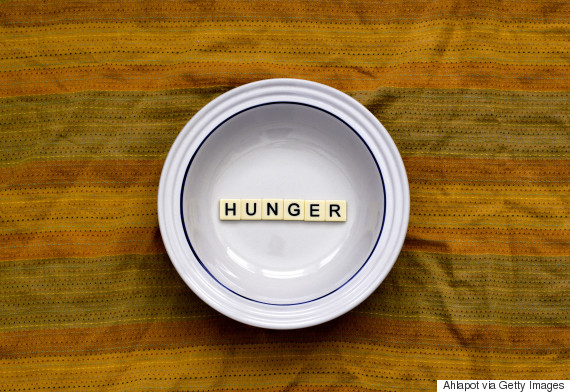 You can: Read up on hunger! Our annual Hunger Report, Food Banks Canada's HungerCount, and your local food bank reporting on hunger are great places to start.
7. Donate to the OAFB and Get More Fresh Food in Food Banks
Since our founding in 1992, the Ontario Association of Food Banks has been committed to providing support to food banks who, in turn, serve families and their community. The OAFB provides a number of fresh food programs to the provincial food bank network to help ensure that their clients have access to nutritious, wholesome food and support, including milk, eggs, chicken, beef, pork, and turkey.
This support would not be possible without our generous partners in the agricultural and food transport industry and the support of caring individuals. Since 2014 over half of the food we distribute has been either fresh or frozen. But we can't do this alone.
You can: donate to the OAFB -- for every $1 you donate, we can provide the equivalent of three meals to someone in need.
These are just a few of the many ways you can help create a hunger-free Ontario, and make 2017 a better year for people in need.
Follow HuffPost Canada Blogs on Facebook
Also on HuffPost:
Volunteering With Your Family
Introduce your children to books that encourage compassion and generosity toward others. Try "The Lorax" by Dr. Seuss for its message about the environment, "The Legend of Bluebonnet" by Tomie De Paola for its focus on sacrificing for others, and "Something Beautiful" by Sharon Wyeth, which is about seeing beauty in the unlikeliest places. Biographies about inspiring figures ("Martin's Big Words: The Life of Dr. Martin Luther King, Jr." by Doreen Rappaport) can also spark important conversations on how they can pitch in.

A great way to get your family invested in volunteering is to use it as a way to explore their interests and talents. Are they into sports? Volunteer to coach a youth league or help them start a collection of unused gear to donate to a school or organization in need. Are they crazy about animals? Pitch in at a pet shelter or with an animal welfare organization. To foster an even deeper sense of togetherness, participate in activities that explore your family's heritage, whether it's volunteering at a museum or reading stories at your local community center.

What sparks excitement in a teenager may provoke boredom or confusion in your grade-school child. Try to turn younger children on to volunteering by starting with simple visit to a food bank or clothing drive where they can sort items. Alternatively, you can help them start an ongoing collection (glasses, old cell phones, etc.) to donate. For older children, activities that connect to their interests and skills will help them develop their talents, stay out of trouble and serve others.

It's too easy to lose out on the real spirit of the holidays when you're caught in a whirlwhind of materialism. How about finding a way to make your holiday about slowing down and spending time with your family? There are plenty of food banks, hospitals, homeless shelters and retirement homes that welcome volunteers on holidays like Thanksgiving and Christmas. It's a great way to establish a ritual of volunteering with your kids that could well extend through the rest of the year.

Even if your family can't devote a whole day to volunteering, incorporate giving as a routine. Make service both a long-term commitment and an everyday occurrence. And the benefits are long-lasting: According to Tanisha Smith, a national director of volunteer services for Volunteers of America: "Two-thirds of youths who volunteer become active adults who volunteer."

We admit that it's a hard sell to get your kid to sacrifice the allure of the traditional birthday party, but Volunteer Guide has some great pointers for making volunteering -- and fun! -- the main attraction. Encourage guests to donate a small sum to a charity of your family's choice in lieu of an extravagant gift. And instead of useless party favors, kids can leave knowing that they've made the world a little brighter, whether they've written a letter to a sick kid or planted a tree.

Volunteering is a great opportunity to model good values and have important conversations with your kids. Make it meaningful by asking them questions before, during and after: What do they hope to get out of this day of service? What did they learn? Go to DoingGoodTogether.org for more great discussion-starters.
Follow Ontario Association of Food Banks on Twitter: www.twitter.com/OAFB