Things I Learned While Recovering From a Brain Injury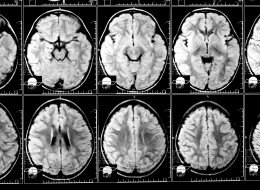 So I lied. I mean I didn't actually mean to lie, I just forgot. I actually have one more scar. I've been living off of your love and support through the #weloveovey campaign since my accident. I didn't even know about this scar until I was discharged. I had gone through five whole weeks at the hospital and then rehab for four weeks.
As soon as I was discharged from the rehab centre, I made an appointment with my hairstylist. My hair was gross, tangled and had split ends, so I super excited about healthy hair again.
After the wash, my stylist suggested that I might want to part my hair the opposite way. I asked him why and he said "So there's more hair in the back and that would cover the hole." And like every other woman, I freaked out, "WHAT HOLE?!" He ran over to get another mirror to show me. And there it was, the hole. This is what I call my fourth scar.
It doesn't look like much but that scar represents the most serious injury of them all. Almost every doctor and nurse couldn't believe that I could talk, let alone carry a functional conversation. They would gasp at first. Then they would say that I was really lucky to be understanding them. Consistently. And I kept thinking, "Um. I studied communications for a reason..."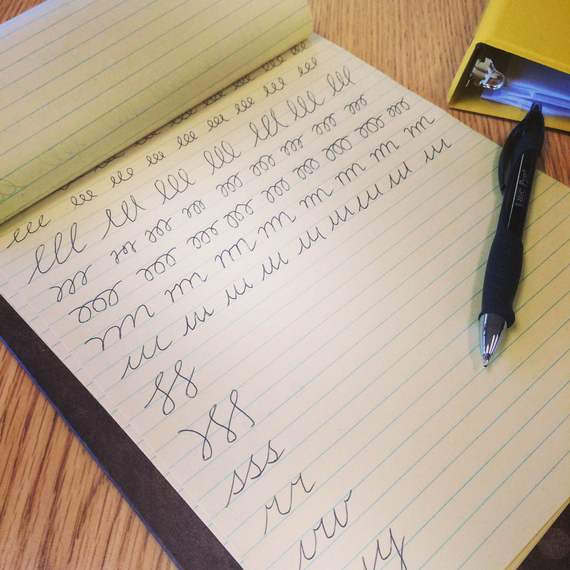 Just like physiotherapists who work with all your physical injuries, speech pathologists work with people who have brain injuries. One of the first things I asked mine was why everyone was astonished that I could speak. She explained that my Glasgow Coma Scale (a number that measures brain injuries) was very low.
People with the same number can have significantly impaired speech or language skills and have difficulty carrying on a conversation and often feels like it's a chore after such a serious injury.
And at that moment, I understood why. It all made sense. I am pretty darn lucky to still be able to comprehend and carry conversations. This is, what I've learnt, what the medics call pure luck.
At the hospital, they asked me what day it was every day. The day of the week, the month, and even the year. I thought it was pretty funny at first. Like "Yay! This is gonna be easy!"
Sometimes, I was just a few days behind, like I was unaware that I said that date, three days ago. Other times, I would be completely off. I still remember that time I thought it was 2006; it was the first couple days after the induced coma. I definitely remember thinking, "What? I'm in a hospital in San Francisco? This is crazy expensive!" I laugh now because it's almost too ridiculous. This is what I refer to as my "delusional days."
You know that dizziness you get when you bump your head and the room spins? Imagine that times 10 and it lasts for seconds; except I didn't remember bumping my head. I would get this every time I lay down. I had to budget several seconds after every time I came back from a walk and laid down on the hospital bed. Once I was moved over to the rehab centre, my physiotherapist was able to do a simple maneuver to get rid of this. After that, the room didn't spin but would shake lightly. Apparently, this is something that no one can control. I just needed to wait and let my brain recover. This, I learnt, is called vertigo.
Those are just some of the struggles that I wanted to share. As you could probably tell through my articles, I am not so much of a "sit back and wait for it to happen" kinda woman, but more a "actively figure it out and move forward."
So despite what the doctors call a "life long recovery," I am determined to move past the incident and accept it as a past. Now what? Am I still going to pursue an entrepreneurial career in SF? What is my next move?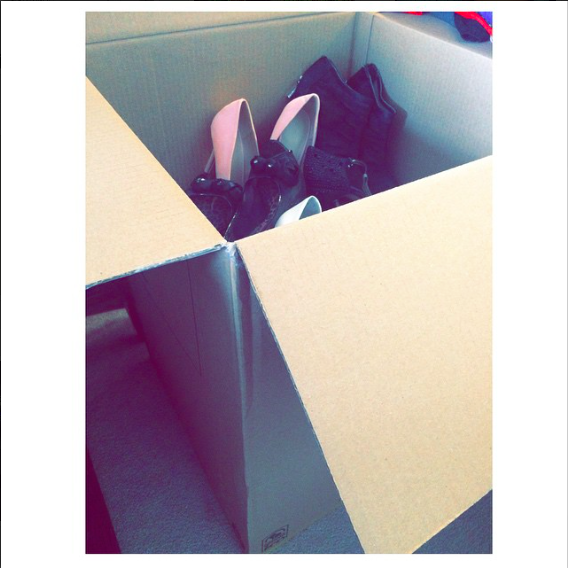 I've spent majority of my life focusing on my career and it's about time I learn a little bit about my heritage. And I'd like to do both. I've spent the last couple months scoping out the scene in China to see how I could fit into the technology startup ecosystem.
I've never half-assed anything before and don't plan to start now.
I am currently writing this piece on a plane as I fly to Hong Kong. I will continue private rehab there and it looks like I won't be wearing my heels anytime soon so... hello flats! I have packed my stuff as I head off to my new home on the other side of the world.
Embrace the unknown right?
You can follow Ovey Yeung on Instagram
ALSO ON HUFFPOST:
10 Ways To Exercise Your Brain
Yes, those addictive daily crosswords and Sudoku puzzles can be good for your brain. Helping to practice your basic math and spelling skills can challenge your noggin and make you think.

Exercising your body also means exercising your brain. Thirty to 60 minutes of regular exercise including yoga, walking, cycling, swimming or gardening are all easy (and fun) ways to get your brain stimulated this summer.

Diets that include a variety of healthy food groups all contribute to a healthy brain. "Limit foods like caffeine and alcohol as well as foods high in glucose and all its commercial equivalents (cane sugar, sucrose,) as well as salt as these can increase your risk of illnesses, like diabetes, high blood pressure and stroke," says geriatrician Dr. Michael Gordon.

Spend a few minutes a day catching up on the latest TV gossip or talking about an upcoming event or trip. Gordon says socializing regularly with family and friends also helps keep your brain alert.

This can be done via anything from reading (or trying) a new recipe to learning a new word to taking a new route to work. Getting out of your regular routine and trying something new will help stimulate and challenge your brain.

Studies have already shown that bilingualism can lead to a healthy aging brain, but Gordon adds it also helps your brain come out of its comfort zone.

Gordon says if you're over 55, have regular check-ups with your doctor regarding your brain's health. "The incidence of illnesses, like atrial fibrillation double, with each decade of life beginning at 55, puts a person at increased risk of a severe and debilitating stroke," he says.

Reading everything from books to blogs to the latest news report helps your brain learn new words and boost your memory.

Gordon says a sharper brain also means sticking to a healthy fluid diet. Unless you have medical conditions that require you to drink a specific amount of water, aim for at least six to eight cups a day.

We all know music can be healing and Gordon says instrumental and non-vocal tunes can all help with concentration and focus. "Even if it is not yet shown to improve cognitive function, there is evidence that music promotes brain function and reactivates important and positive memories which may be very helpful in those living with dementia," he says.
Follow Ovey Yeung on Twitter: www.twitter.com/oveyyeung