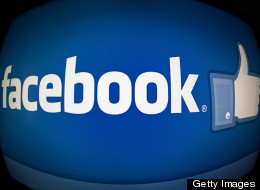 Interrupting your customers is a pretty dumb business model.
Nevertheless, broadcast media has been using interruption to rake in profits for more than 70 years. Now, as Facebook -- a poster child of the digital age -- unveils its plan to place itself at the heart of its users' smartphones, it must be observed that for all the hype, the company is doing little more than mimicking broadcast's antiquated (and failing) business model.
While Facebook was created to help us all 'connect with our friends' today it only seems focused on interrupting those connections.
The first television advertisement in the US was a 1941 ten second spot for the watchmaker Bulova, inserted before a baseball game broadcast on WNBT television. It provided an innovative cost effective way to influence consumers and wasn't too intrusive.
Television executives saw the success of this first ad and doubled down: 'if one short ad before a program is good, then many longer ads scattered throughout the program is even better.' Extending the ten second spot to 10 minutes in one place would alienate everyone at once, so the words from the sponsors were split up and distributed throughout the entertaining experience, resulting in a stop-and-start viewing experience and the birth of interruption advertising.
Fast-forward to today and each hour of broadcast TV includes at least 18 minutes of ads -- and every one of those ads interrupts the stories consumers are watching. This concept of 'interruption' driven advertising is a model that's still in use because we've always done it this way. It's a dusty old idea -- and it doesn't work very well with technological advances giving consumers so much more choice and so much more power to pick and choose.
It turns out that consumers are staying away en mass from broadcast television and the interruption driven model that supports it. Broadcast ratings are down while interruption-free alternatives are becoming the preferred option for consumers who refuse to stick to the status quo just because it's the status quo.
'Prove it,' you say? Every year, the Emmy awards recognize the best of prime-time television. The 2012 nominees for outstanding drama were Boardwalk Empire, Breaking Bad, Mad Men, Homeland and Game of Thrones. What did they all have in common? None of them is saddled with commercials interrupting viewers.
And these premium cable or pay TV shows are just the first step in a transformation of the video universe. Netflix and a host of new purchase or streaming models from Apple, Amazon, Google and others will disrupt the industry rather than interrupt customers.
Sports, which used to be the saviour of interruption-driven television, are also becoming available digitally. I'm a big basketball fan and I can purchase NBA League pass for $59.00. Sure there are still some ads, but not while they're playing! After all, without the ads on sports programming when would we get a cold beer?
Interruption-driven broadcast TV is failing. It goes against everything that marketers know about engagement and it degrades the entertainment experience. And the transformation is just beginning.
Which brings us back to Facebook.
Facebook started as a way for 'friends to keep in touch'. Mark Zuckerberg said, "For me and my colleagues, the most important thing is that we create an open information flow for people."
That was then and this is now.
Now they're copying the broadcast interruption model. It makes it harder to meet the original goa l-- users are unhappy. They're getting more ad revenue but most advertisers don't think it works very well--advertisers are unhappy. Growth is slowing or has reversed recently. Teenagers -- the early adopters -- are logging off. Most recently, they changed the Newsfeed and now you're getting even more interruptions.
To top it off, Facebook often interrupts with meaningless, ineffective advertisements. I have a friend whose wife's surname is the same as the name of a Vancouver suburb. Every time he logs onto his Newsfeed he gets bombarded with ads asking him if he wants to buy real estate in this place some 3,500 kilometres from his home simply because his wife's name is listed in his Facebook profile. Talk about crunching data and spitting out garbage. No doubt similar bad Facebook interruptions are happening to other Facebook users.
Now, as Facebook moves to be the default interface as your smartphone with their admittedly clever and attractive new app, Facebook home, the advertising model hasn't been updated. Instead, the ads will be lurking in the very interface you use to control your phone. This isn't progress.
Still, 'Facebook is different', you say? 'It can't fail. There are one billion users. Switching costs are just too high -- people can't go elsewhere when all of their friends are on Facebook.' That's what the folks at Friendster and MySpace thought -- just before users abandoned them in droves.
Facebook could be next -- especially if they keep interrupting their users.
5 People You Should Never Friend On Facebook
You'd think this would be a no-brainer, but, apparently, quite a few Facebook users have no problem adding strangers as friends. According to a study released late last year, about one in five users were willing to add a complete stranger as a friend on Facebook. If you'd really like to interact with people you don't actually know without exposing your personal information, consider adding Facebook's "Subscribe" button to your Timeline; that way, you can let others view your public updates without having to add them as Facebook friends.

Probably not the best idea to friend those who you know like to add everyone they can as a friend on Facebook, including strangers. That can leave your personal information open for creeps to see, especially if your privacy settings allow friends of friends to view certain info.

Just plain awkward...Unless, of course, your current boyfriend or girlfriend is still really good friends with his or her ex and you have the will power to resist Facebook stalking them. But beware! Friending your loved one's ex may expose comments, pictures and more you'd rather not let them see.

Sure, everyone makes mistakes. But if you happen to post one of those "mistakes" on Facebook when you're friends with your boss, you may end up getting fired. These 13 people, for example, were fired for mistakes they made on Facebook, which included everything from writing the wrong thing to posting offensive pictures. In this case, it's probably better to be safe than sorry.

It's bad enough seeing PR-type posts from people and companies that we don't even follow on our News Feeds, so why exacerbate that problem by following those who like to advertise everything? Whether they're an actual public relations rep, a budding musician who posts way too many videos or one of those people whose statuses look like "I ate Trix for breakfast this morning, lol" we we suggest staying away from these types. Unless of course you like that kind of thing.

Learn how to handle awkward Facebook friend requests with these tips.
Follow Paul Barter on Twitter: www.twitter.com/barterpaul