Immigration to Canada: It's as Easy as Online Dating!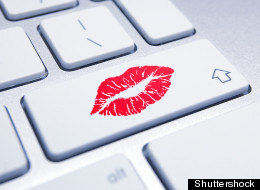 According to the Globe and Mail:
"In a year-end interview, Immigration Minister Jason Kenney described the coming Web-based "Expression of Interest" system -- to be in place by 2014... It will be an invitation-only route for immigrants to advertise their skills and qualifications on a Canadian government database that will be mined by employers looking to hire more than just temporary workers.
...


"They'll go into this pool, and then employers or my department and /or provinces will be able to fish out of that pool," Mr. Kenney said.



"It's like a dating site." ~ Immigration Minister Jason Kenney
Like a dating site!? Is that the model Canadians favour to pick our future citizens? What could possibly go wrong? In a word: everything.
For every Cinderella who finds her Prince Charming on an online forum, there is a string of Chris Brown's meeting their Rihanna. For every David Bowie/Iman duo, there are hundreds of Katy Perry/Russell Brand "incompatible" matches and monumental Britney Spears/Jason Alexander mistakes.
"Looking on a web dating site is like shopping in the grocery store: lots of meat, some veggies and whole lot of processed stuff. Packaging is important and unless the person has a video shot, no sampling available until the first date. Oh and everyone lies, some a little, others quite a lot. Lots of misses [...]" ~Tim Wooden via CBC
In 2010, OkTrends, a blog that analyzes user data culled from a dating site with over 3.5-million users, revealed some unspoken truths of dating sites. Some of the little white lies include plumping up a salary (people statistically add about $20,000 to their yearly income), and misrepresenting personal information, including marital status.
"I have a friend who met a guy online...they talked for almost a year then she decided she was going to meet him face to face and he was all gung-ho for that, but when she actually flew there to meet him at his house he freaked because his pregnant wife was home. Needless to say she ended up stranded in an unfamiliar city for a few days before she could fly home." ~ Deanna Dunlop-Muise via CBC
OkTrends also uncovered some disturbing trends, detailed in an entry entitled How Your Race Affects The Messages You Get. South-Asians receive disproportionately less responses. "Black people get the worst response rate across the board -- not just from white people, but from everyone. Yet black people give the most responses per message sent to them. It's a weird imbalance."
Weird, eh? Oh wait, there's more!
Dating sites have become a hotbed for scams, says the Better Business Bureau. Last month, police investigated a Hamilton man's assault on a woman after a dating site hook-up. Dating website Match.com screens its users against the U.S. national sex offender registry, according to the Associated Press. One can imagine what provoked that drastic measure.
Sometimes, matches work "on paper" or "in theory." But reality catches up -- even the best and brightest aren't immune. Once newcomers take the bait, are there any measures to ensure the Government of Canada won't be rendered to playing matchmaker-middleman to abusive relationships, thefts, misrepresentations of employment conditions, or scams? One wonders if Minister Kenney has considered any fail-safe measures to protect potential fledglings, usually arriving with little to no knowledge of the hazards of North American culture, vulnerable to their corporate matches vultures.
Since access to the proposed "Expression of Interest" online job fair is restricted, there are concerns that Canadian workers -- who are less prone to manipulation and more likely to report mistreatment -- won't be extended an invitation. One thing's for sure: Canadian corporations seeking to bypass Canadian workers will find will find it's as easy as point-and-click.
In 1933, Einstein, a prominent German scientist, was accused of treason by the Third Reich. He then sought refuge in the United States.

The founder of psychoanalysis, Freud had to flee to London at 84, after having lived in Austria for 79 years, when Hitler's army attacked Austria.

A German-born American diplomat, Nobel Peace Prize winner and the Secretary of State in the Nixon Administration, Kissinger moved to New York with his family in 1938 after fleeing Nazi persecution.

Albright was a refugee whose family fled Czechoslovakia, first from the Nazis and later from the Communists. Albright went on to become the first female United States Secretary of State.

Grammy winning rapper/musician M.I.A. left Sri Lanka as a refugee from the country's ongoing civil war when she was nine; she moved to a housing project in London.

Born in Cuba, the pop icon fled with her family to Miami, Florida, during the Cuban Revolution.

Anne and her family moved to Amsterdam in 1933 after the Nazis gained power in Germany. They were trapped by the occupation of the Netherlands, which began in 1940.

The famous philosopher was expelled from Paris at the end of 1844. He moved to Brussels where he was allowed to express himself in a way he couldn't in other European states.
Follow Rachel Décoste on Twitter: www.twitter.com/RachelDecoste