Enterprising Tech Trends for 2013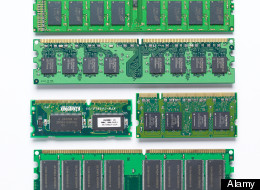 More than ever before, IT is driving business competitiveness -- and the underlying force of all of this is the people. Many in the IT industry have been talking about the consumerization of IT for a while now, but in 2013 the need to engage consumers and employees will dominate many of the technology decisions businesses make.
It's all about the experience, the engagement and the features, and providing customers and employees alike with exactly what they need, at exactly the time they need. Gone are the days of information silos -- data today moves anywhere and everywhere, and the way businesses approach IT must move right with it. Keeping "the people" in mind, here are some of the trends CA Technologies foresees as the biggest in enterprise IT this year:
• Big data will grow up: As understanding of big data evolves, so too will its ROI as the insights this data provides help the IT department be more innovative. In 2013, there will be an emergence of a set of big data administrators, who will play a critical role in using new technologies and processing power to take a cold, hard and useful look at data and its business application, decreasing the risk of making big data decisions (since these folks will be the experts) and putting more focus on delivering business value.
• Enterprises will adopt public cloud: The cloud is no longer a mystery -- widespread adoption in the consumer space means people understand it (thanks in part to solutions like iCloud and a other vast cloud-related marketing campaigns in the least year), and realize it's just the way business is done. This comfort level is alleviating some of the trepidation among enterprises when it comes to storing proprietary data in something that's technically public, as is the expansion of cloud offerings designed specifically for enterprise users from large, well-known, and trusted services providers. Industries like healthcare - where the cloud is increasingly the platform for electronic medical record systems - will lead this trend, as practitioners realize the public cloud can help them address compliance, maintain security and access services they wouldn't otherwise be able to afford if they had to manage data storage in-house.
• Identity is the new IT security perimeter: Simply put, the traditional IT perimeter has been erased thanks to adoption of cloud services, more collaboration with external customers and partners from multiple devices, and widespread mobility in the way in which employees access information. For today's security professionals, it's a borderless war on multiple fronts with one common ally -- identity. Strongly authenticated identity is the new perimeter when it comes to IT security, meaning it'll be more important in 2013 to implement measures to identify users based on things like the device, the transaction, their location and more. We'll also see more intelligence built into identifying users -- from pattern creation, image recognition and mobile phone-based authentication to audio and biometrics -- all effectively signalling the end of the password (because it's simply not enough!)
• Everything becomes intelligent (a.k.a. The Seventh Sense): Speaking of intelligence, expect to see an increased exploitation of sensing technologies available in most modern mobile devices in 2013. Everything will become intelligent as sensors are embedded into a wide array of devices from the home (think the Happy Fork that recently made headlines at the Consumer Electronics Show) to those that drive applications in the healthcare, IT and building automation industries. These technologies will drive additional demand for IT to manage, store, analyze and secure the intelligent data generated.
• Building an application? Think mobile first: driven by consumer demand, 2013 will see companies start to build applications primarily for mobile and social platforms, with traditional platforms secondary or perhaps not supported at all. For the enterprise, this means embracing the user experience consumers are used to from mobile applications and adjusting IT to meet this demand. It will also mean great changes in the way mobile IT is managed -- making it less about securing the device itself, and more about managing applications and mobile data (without hampering the user experience, of course).
What do you think will be the biggest IT trend businesses will need to address this year?
How Android Got Better (And Better, And Better) In 2012
NOVEMBER 2011 The beginning of Android Insanity 2012, the original Droid Razr was released in November 2011. It would be all but obsolete by February, with the release of the Droid Razr Maxx. Weight: 4.48 ounces Display: 4.3 inches, 256 ppi, 540 x 960 pixels Processor: dual-core, 1.2 GHz, 1GB RAM Battery 12.5 hours talk, 1,780 mAH Operating system: Android 2.3 Gingerbread (initially) Keep your eye on these specs: the operating system, the battery life, the processor speed, the RAM and the display size. All will increase as we move forward in time. Onward!

DECEMBER 2011 At the beginning of the year, the Galaxy Nexus was probably the Android smartphone to own. It was the first phone with Android 4.0, or Ice Cream Sandwich, and would remain so for several more months; it came with a large (at the time!) beautiful display and a quick processor. It was a summation of what Android could be and a preview of the direction of the OS, especially in terms of display size and quality. (Remember the number 316 pixels-per-inch on the display, or PPI; the higher the PPI, the better. You're going to see this number increase from the 200s to a mandatory 300+ number as 2012 progresses). Weight: 4.76 ounces Display: 4.65 inches, 720 x 1,280 pixels, 316 ppi Processor: dual-core, 1.2 GHz, 1GB RAM Battery: 17.66 hours talk time, 1,750 mAh Operating system: Android 4.0 (Ice Cream Sandwich -- first phone with ICS) Yes, as we celebrated New Year's Eve 2012, the Galaxy Nexus was the superphone of superphones. Until...

FEBRUARY 2012 WHAT CHANGED: Screen size, screen size, screen size. Weight: 6.28 ounces Display: 5.3 inches, 800 x 1,280 pixels, 285 ppi Processor: dual-core, 1.4 GHz, 1GB RAM Battery: 26 hours, 2,500 mAh OS: Gingerbread, upgraded to ICS The 4.65-inch display on the Galaxy Nexus (previous slide) seemed positively gargantuan at the end of 2011; today, it's something like mid-size, thanks to a revolution in large displays brought about by Samsung and its Galaxy Note. Popularly referred to as a "phablet" (half-phone, half-tablet), the Note is noteworthy (see what I did there?) mainly for its size. Its pixel density (ppi) remains relatively low, as does its weak battery life (though the Note featured a large battery, it did not prove large enough to power the first Note for a satisfactory length, per many reviewers). Mostly, you see, we're highlighting the Note for its mammoth, made-for-man-hands screen size. Though none but Samsung would match the sheer enormity of the Note (more on that to follow), competitors would follow Samsung's lead in the race to get huge. At this point, remember, Apple's iPhone had a 3.5-inch display; one way Android manufacturers differentiated themselves from that phone, certainly, was in screen size. While few were willing to top 4.3 inches before 2012, after New Year's Eve, every single Android superphone (save February's Droid Razr Maxx) would top 4.5 inches. Speaking of which...

FEBRUARY 2012 WHAT CHANGED: Battery life. Also, a willingness by the manufacturer to release an entirely new smartphone just four months after its initial release, heralding an era of incredibly truncated phone release cycles. Weight: 5.11 ounces Display: 4.30 ounces, 540 x 960 pixels, 256 ppi Processor: dual-core, 1.2 GHz, 1GB RAM Battery: 21.6 hours, 3,300 mAh OS: Android 2.3 gingerbead (now ICS) This isn't really a tale of Motorola setting the pace for other Android makers so much as it is Motorola upgrading its own smartphone incredibly quickly, to the chagrin of early adopters. The Razr Maxx was a bit heavier and thicker than the original -- which had just come out, remember, four months before -- and the screen, processor and OS remained constant. The battery on the Maxx, however, was so much better than the battery on the original that it's really not even worth comparing the two. The battery life on the Razr Maxx remains, by most measures, the best of any smartphone you can buy today.

MAY 2012 WHAT CHANGED: An increase in screen size; one of the first phones with a quad-core processor, rather than a dual-core processor; shift to Android 4.0, or "Ice Cream Sandwich," rather than Android 2.3, or "Gingerbread." Weight: 4.55 ounces Display: 4.7 inches, 720 x 1,280 pixels, 312 ppi Processor: quad-core, 1.5 GHz (international); dual-core, 1.5 GHz 1GB RAM (in America) Battery: 8.50 hours, 1,800 mAh OS: Ice Cream Sandwich HTC's flagship phone for the first half of 2012 was the One X, widely renowned for its top-notch camera and excellent 4.7-inch screen. The One X was one of the first smartphones to have a quad-core (as opposed to dual-core) processor, though that feature was not compatible with 4G LTE in the United States; it was also one of the earliest to ship with Android Ice Cream Sandwich (4.0) rather some flavor of Android Gingerbread (2.3). The quad-core processor, the enlarged 4.70-inch screen and the terrific camera made the One X stand out (but only for about six months, until HTC released an even better One X phone).

JUNE 2012 WHAT CHANGED: Bigger display; speed, touchscreen responsiveness improvements; faster processor; bigger battery. Weight: 4.69 ounces Display: 4.8 inches, 720 x 1,280, 306 ppi Processor: quad-core, 1.4 GHz, 1GB RAM Battery: 22.50 hours, 2,100 mAh OS: Android 4.0, Ice Cream Sandwich Heralded by many as the best smartphone of the year, the Galaxy S III does not, on paper, seem too impressive. Other phones have crisper displays, faster processors, better cameras and longer battery life. The Galaxy S III, however, packaged above-average numbers for all these specs, combined with what was probably the smoothest touchscreen experience on an Android phone yet. It also packed in several intriguing, innovative apps available only from Samsung (see: Smart Stay, S Beam) and a 4.8-inch screen that was viewed as humongous for a flagship phone when it was unveiled.

OCTOBER 2012 WHAT CHANGED: Yet another Razr in 2012! Operating system updated; larger and better display. Weight: 5.54 ounces Display: 4.7 inches, 720 x 1,280, 312 ppi Processor: dual-core, 1.5 GHz, 1GB RAM Battery: 21.00 hours, 3,300 mAh OS: Ice Cream Sandwich Surprise! Three flagship Droid Razr phones in under a year? It happened in 2012. Motorola's Droid Razr Maxx HD does not achieve the marathon battery life of the non-HD version, per tests, though it still rates highly. The Maxx HD improves upon the Maxx in other areas, though: The screen is larger (4.7 inches vs. 4.3 inches); the display is far crisper (312 ppi vs. 256 ppi, a significant gap); and the processor is more powerful (1.5 GHz vs. 1.2 GHz). We can see the move to larger, crisper screens and bulked-up processors here; the camera on the Razr Maxx HD is also an improvement from previous generations.

OCTOBER 2012 WHAT CHANGED: Almost everything. Weight: 6.42 ounces Display: 5.55 inches, 720 x 1,280 pixels, 265 ppi Processor: quad-core, 1.6 GHz, 2GB RAM Battery: 35 hours, 3,100 mAh OS: Android 4.1, Jelly Bean The big get bigger. Eight months after the Note came the Note II, with a larger and more beautiful screen, a faster processor, a better battery, a more competitive camera and a newer operating system. Reviewers were impressed with its absence of touchscreen lag and improved browsing speed as well. An improvement in almost every way on the first Note, the Note II not only boosted the acceptable screen size even closer to six inches, it also shifted the perception of how fast an Android smartphone could run. The quad-core processor? The 2GB RAM? These were about to become standard on Android superphones. Less than a year before, they represented pipe dreams.

NOVEMBER 2012 WHAT CHANGED: Updated just six months after release of original. Weight: 4.76 ounces Display: 4.70 inches, 720 x 1,280, 312 ppi Processor: quad-core, 1.7 GHz, 1GB RAM Battery: 2,100 mAh OS: Android 4.1, Jelly Bean In America, the first One X came out in May. Six months later, HTC updated it with the One X+. The processor increased from dual-core to quad-core; battery life was greatly improved; and the One X+ shipped with Android 4.1 Jelly Bean, rather than Android 4.0 Ice Cream Sandwich.

NOVEMBER 2012 WHAT CHANGED: It's all about the display. Weight: 4.87 ounces Display: 5.0 inches, 1,080 x 1,920 pixels, 441 ppi Processor: quad-core, 1.5 GHz, 2GB RAM Battery: 12.80 hours, 2,020 mAh OS: Android 4.1, Jelly Bean The final four great Android smartphones of 2012 measured in with displays of 5.5 inches, 4.70 inches, 5.0 inches (on this, the Droid DNA) and, again, 4.70 inches. Here we can see what top-of-the-line tech specs will get you: A 5.0-inch display with 441 pixels per inch, the highest ever on a smartphone; a quad-core processor, now seemingly standard on top-tier Android devices; a battery that measures above 2,000 mAh, to ensure that 4G LTE and the oversized displays don't diminish battery life too greatly; and a version of Android that is 4.1 Jelly Bean or higher.

NOVEMBER 2012 WHAT CHANGED: From one year ago, almost everything. Weight: 4.90 ounces Display: 4.7 inches, 768 x 1280 pixels, 318 ppi Processor: quad-core, 1.5 GHz, 2GB RAM Battery: 15.30 hours, 2,100 mAh OS: Jelly Bean 4.2 The Nexus 4 -- the followup to the Galaxy Nexus, and the fourth installment of Google's Nexus series, which Google produces annually to show what an Android phone can be -- is notable mostly for including Android 4.2, which makes it the slickest and most responsive Android device to date. Otherwise, you see a lot more of what we have come to expect from Android smartphones in the latter half of 2012: weight below 5 ounces; a display in the upper-4-inch range with a ppi above 300; a quad-core processor with 2GB RAM; a battery above 2,000 mAh. Compared to the Galaxy Nexus, probably December 2011's best Android smartphone, each of these specs has been increased, amplified or advanced in a tangible, observable way. The camera: better. The display: bigger. The processor: faster. RAM: increased. Battery: longer-lasting. Those are the smartphone qualities, I think, that have been most obviously augmented over the year (as well as a manufacturer's willingness to quickly turn around a sequel). Obviously, this can translate into other, less numerical enhancements -- phones are "faster," "smoother," "more enjoyable." But if you are looking for the concrete areas of improvement, there they are. It leaves us to ponder, once again, two questions: In what ways will Android smartphones be constantly improving in 2013? And just how many Droid Razrs will Motorola release this time around?